What Are Smart Blinds?
Smart blinds are a relatively new technology, so you may not be familiar with them. In case you're not sure what exactly they are, here is a short description of what smart blinds are and what they can do.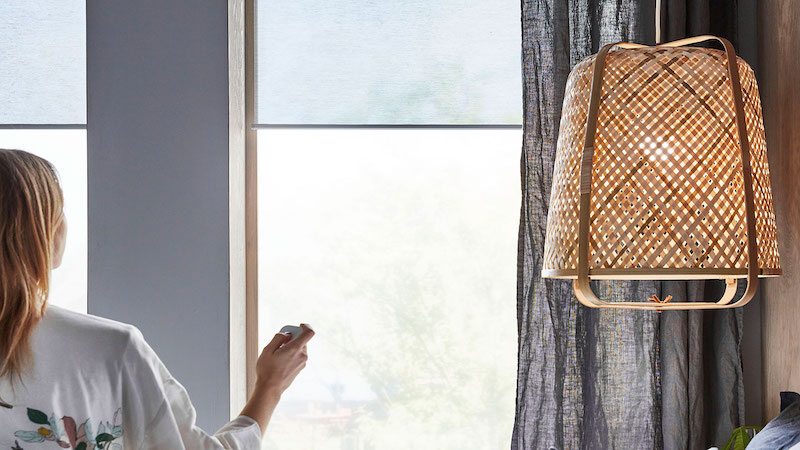 Smart blinds are the same as regular blinds. However, they can be opened or closed via your smartphone, through an app, or with your voice.
They come in various styles and can be powered by either electricity, battery, or solar energy.
How Do Smart Blinds Work?
New smart blinds work with a built-in motor which allows you to control the blinds via an external source such as your voice, smartphone, or an app. You can also set your blinds to raise or lower on a set schedule if you would prefer.
Some smart blinds will feature integrations such as Google Assistant or Alexa. This means that you can control your blinds via your voice, and you can even open and close your blinds via your phone when you're not even home.
Types of Smart Blinds
There are several different types of smart blinds for you to choose from. The list below explains the differences between each of them and a pros and cons list of each type:
Best Smart Blinds
Now that you know the differences between each set of blinds let's take a look at the best ultra-smart blinds on the market.
Best Smart Shutters
Best Smart Roller Blinds
Best Smart Venetian Blinds
Best Standard Smart Blinds
Best Solar Powered Smart Blinds
Best Electrical Cord Powered Smart Blinds
Best Budget Smart Blinds
Best Customisable Smart Blinds
What to Consider Before Buying Smart Blinds
You may need to consider several things when choosing the right set of smart home blinds for you. Below is a list of the things that you may want to think about before making a final decision:
Cost
When it comes to smart blinds, some varieties can be quite expensive. With this in mind, it's a good idea to have a budget in mind before you start searching for your blinds.
There's nothing worse than finding the perfect set of blinds and then realising you can't afford them.
If you have a budget in mind beforehand, you can narrow your search down so that you don't fall into any expensive traps.
Type of Blind
It's smart to have an idea of the type of blind you want before you go ahead and search for your new blinds.
Since there are so many different styles available on the market today, searching for your new blinds can be an overwhelming task if you don't have an idea of what you want before you start your search.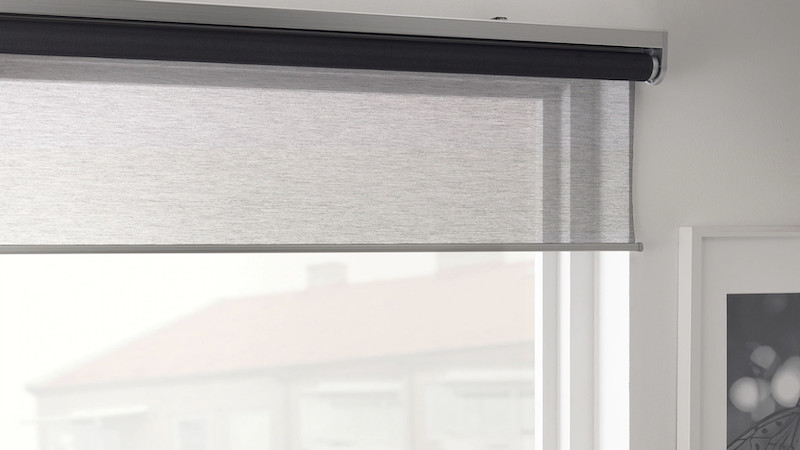 Some examples include smart shutters, smart roller blinds, smart Venetian blinds, smart vertical blinds or smart outdoor blinds.
Smart Features
Smart blinds can work in a variety of ways. The two main types of smart blinds are those controlled by a remote control and those operated by either your smartphone or voice assistant.
You should think about which option would be most practical for your home so that you can choose a control that you're comfortable with.
FAQs
How long do the batteries last on motorised blinds?
This will depend on the type of blind motor and the size of the battery. On average, you can expect the batteries on motorised blinds to last for around 18-24 months with multiple daily uses.
Can I control my blinds with an app?
Many smart blinds will allow you to connect to the motor via WiFi through a smartphone app. The smartphone app will usually allow you to open and close your blinds from your phone.
Many apps include features that allow you to automate your blinds and create schedules so that you can just leave your blind motor running without having to worry about opening or closing your blinds ever again.
What are smart blinds?
Smart blinds are blinds that feature an electric motor. This motor can be controlled by a remote control or a smartphone app. Some smart blinds even include voice controls via voice assistants such as Google Home or Amazon Alexa.
With these particular devices, you can simply speak out loud and ask your voice assistant to open or close the blinds for you.
How are smart blinds powered?
Smart blinds can be powered in various ways depending on the model. Some models must be hardwired into your home electrics. Other power methods include a rechargeable battery, changeable batteries, a plug-in charger, or solar power.
Are smart blinds worth buying?
There are many advantages to buying smart blinds that make them worth it. Below is a list of some of the main benefits of installing smart blinds in your home:
Hands-free convenient controls
Control your blinds away from home
Added home security
Automated functionalities
Save on your energy bills
Protect furniture from sun damage
Sources