tech & entertainment
Best OLED TV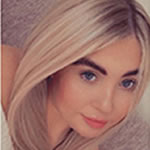 Over the years television models have become more innovative. This includes OLED (organic light-emitting diode) screens which are ultra-light, practically paper-thin, and easy to use.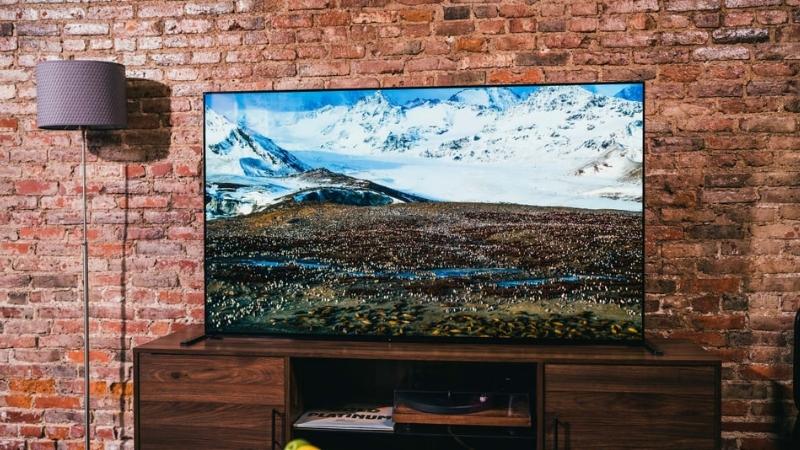 Want to know more about OLED TV's and how they function?
This will be covered in this article, as well as reviews on some of the best OLED TVs available to help you choose the right one for your home.
What is an OLED TV?
First, let's explore what an OLED TV actually is...
An OLED TV features light-emitting diodes (LED) which is generated by organic molecules.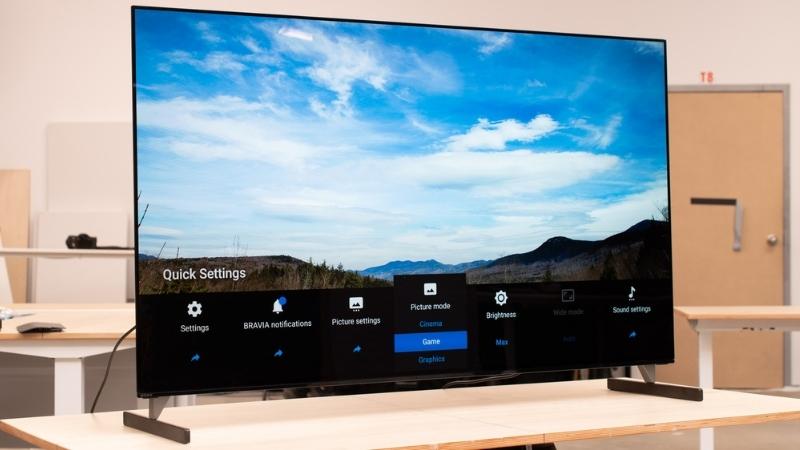 OLED displays can be found in places where LCDs are used, such as TV and computer screens, as well as MP3 and mobile displays.
Because of their thinness, increased brightness, and improved colour reproduction, they are likely to find many more fascinating uses in the future.
How Does an OLED TV Work?
OLEDs work similarly to traditional diodes and LEDs, but instead of employing layers of n-type and p-type semiconductors to produce electrons and holes, they use organic molecules.
Six distinct layers make up a basic OLED. There are layers of protecting glass or plastic on the top and bottom. The seal is the top layer, and the substrate is the bottom layer. There's a negative terminal and a positive terminal in between those layers.
Finally, between the anode and the cathode, there are two organic-molecule-based layers known as the emissive layer and the conductive layer.
By adding a coloured filter beneath the glass or plastic top or bottom layer, an OLED emit coloured light is produced. This can create intricate, high-resolution colourful pictures by putting thousands of red, green, and blue OLEDs next to one other and switching them on and off separately, just like pixels in a traditional LCD panel.
Best OLED TVs
The greatest OLED TVs offer some of the best picture quality available.
Only those with deep pockets could seriously consider buying an OLED when they initially came out. Thankfully, prices have steadily decreased, and you'll find several fantastic OLED (Organic Light-Emitting Diode) TVs below that aren't too expensive.
Best Biggest OLED TV
Sony A90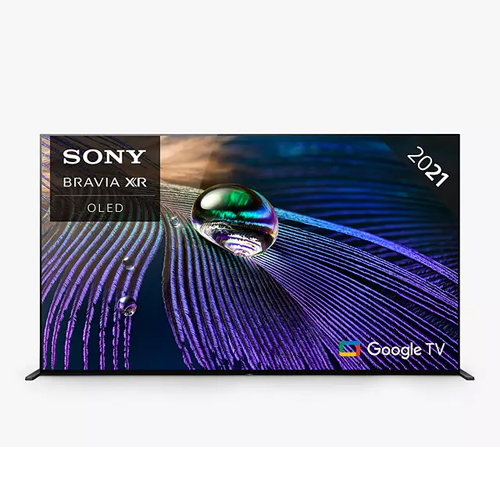 From any source, the picture quality on this 83-inch is approximately as good as any 4K screen now available. Motion control, contrast, edge definition, detail levels, you name it – they're all there.
It's also terrific at upscaling for those times when you're forced to watch a video that's not in 4K.
When it comes to sound quality, the Sony A90J OLED is a few steps ahead. Using the entire screen as a speaker is still new and effective, and combining it with two traditional bass drivers means the A90J sounds richer, more direct, and better than any other option without an off-board sound system.
Things we didn't like
Missing some key features
Sony KD-65A90J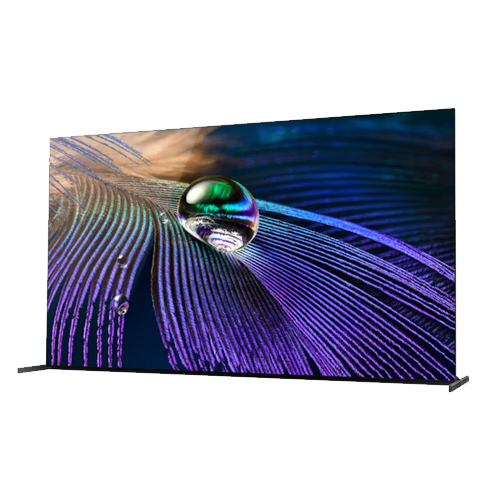 This flagship TV's visual quality is every bit as outstanding as you'd expect.
When it comes to OLEDs, good black levels are a given, but the A90J's small brightness bump opens a lot of possibilities for a realistic display of high dynamic range content.
This is easily one of the best OLED HDR TVs. The upscaling and image processing is excellent, and this should be on the wish list of any serious OLED TV buyer.
On the plus side, Sony's decision to employ the Google TV platform is a significant upgrade over the previous Android TV system, which was prone to glitches at times.
For those who want to connect gaming consoles or PCs, the variable refresh rate of up to 120hz is a selling point. When you use a high frame rate, you lose Dolby Vision, which is unfortunate, but it's the end of the world for most people.
On the flip side, there aren't many smart TV apps available in the UK.
Things we liked
The picture quality is amazing
Catch up apps are available
Things we didn't like
Expensive
When using a high frame rate, you lose Dolby Vision
Sony Bravia XR A80J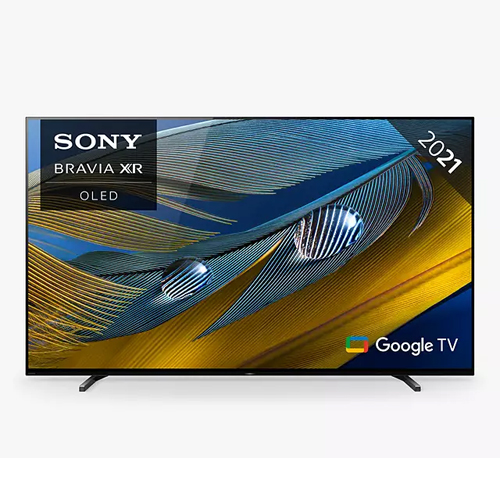 If you want excellent picture quality, next-generation capabilities, and a large screen, the Sony Bravia XR A80J 77-inch is for you.
This 4K OLED is jam-packed with cutting-edge features, including HDR, a 120 Hz refresh rate, and ATSC 3.0 tuner, Google TV streaming, and Sony's own Bravia Core service, as well as Acoustic Surface Audio+.
The contrast is excellent, colours are vibrant and varied, viewing angles are great, and upscaling is nicely handled.
The sound is likewise good, and Google TV is a significant improvement over the earlier Android TV; nevertheless, the XR A80J requires a bit more tinkering to look its best.
The A80J isn't the cheapest, and other sets with better picture quality beat it outright, but as an all-around package, it's a wonderful pick.
Things we liked
Amazing picture and audio quality
Powerful Google TV interface
Smart features
Things we didn't like
Dynamic adjustments are needed for the best picture
Expensive
Best Compact OLED TV
LG OLED48CX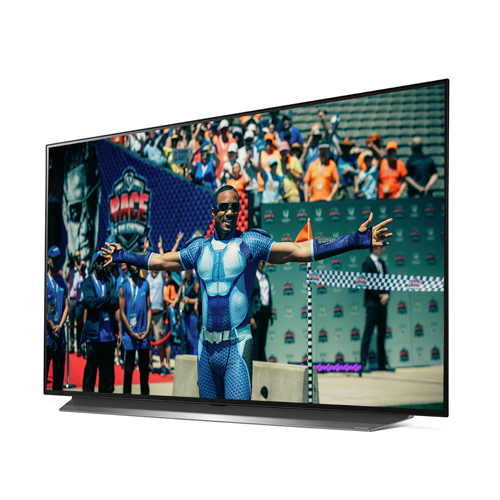 The OLED48CX is a 48-inch TV that for the first time offers flagship OLED picture quality with this screen size.
The picture quality is excellent. Bright, punchy whites and vibrant but natural colours blend with excellent blacks and near-perfect viewing angles.
LG's motion processing improved significantly in 2020, and its 1080p and standard-def upscaling are among the finest in the industry.
You also receive certified HDMI 2.1 plugs, which enable next-gen features like eARC (Enhanced Audio Return Channel), HFR (High Frame Rate), ALLM (Auto Low Latency Mode), and all VRR formats currently available (Variable Refresh Rate).
Things we liked
Amazing OLED performance
Set of forward-thinking features
Things we didn't like
No UK catch-up acts
Expensive for its size
Sony KD-48A9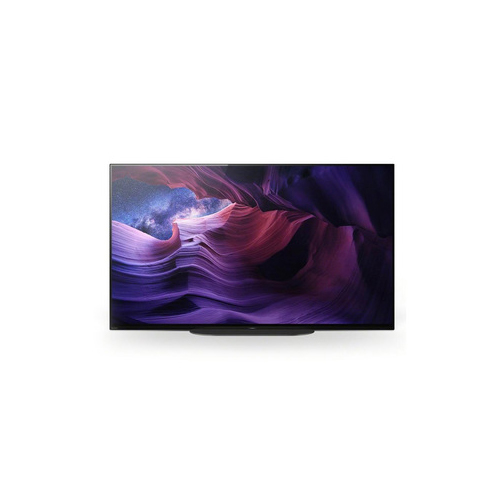 LG has released the world's first 88-inch OLED television. It has a huge screen to allow you to watch all your favourite films and shows. OLED TV with small bezels and a low pedestal base. The speakers, processing hardware, and connectors are all housed in the enclosure fastened to the back.
It lacks some next-generation HDMI functions, such as 4K 120Hz (HFR), VRR (Variable Refresh Rate), and Auto Low Latency Mode. This is bad news for gamers who want to connect a PS5 or Xbox Series X to their TV.
Things we liked
Ultra-minimalist design
Amazing motion
Things we didn't like
Missing UK streaming apps
LG A1 OLED 48-inch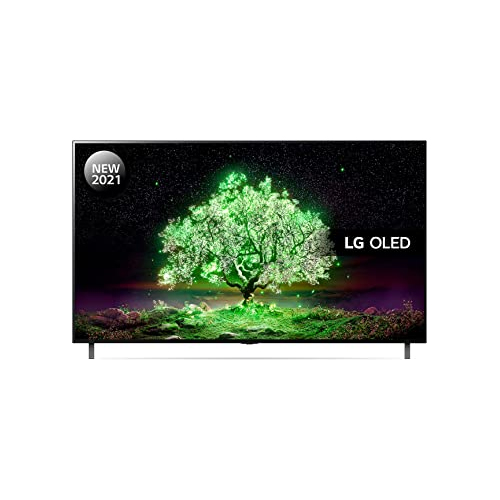 The LG A1 OLED 48-inch is a new entry-level OLED that was released in 2021 and is ideal for those looking for a smaller TV.
It has approximately equal picture quality to more expensive OLEDs like the LG C1 OLED, but it's limited to a 60Hz refresh rate. It alos doesn't HDMI 2.1, and variable refresh rate technology (VRR).
In a dark setting, it looks stunning, with nearly perfect contrast and black uniformity. It comes with the same updated Magic Remote as the C1, and the smart interface, which runs the most recent version of webOS, is just as snappy.
Despite its excellent dark-room performance, it is unable to achieve high brightness, therefore HDR material does not shine out as effectively as it could.
Unfortunately, like with other OLED TVs, static content can cause irreversible burn-in, although we don't believe this to be an issue for most users.
Things we liked
Amazing picture quality
Perfect contrast
Things we didn't like
Can cause irreversible burn-in
Doesn't shine out as well as it could
Best Budget OLED TV
Vizio H1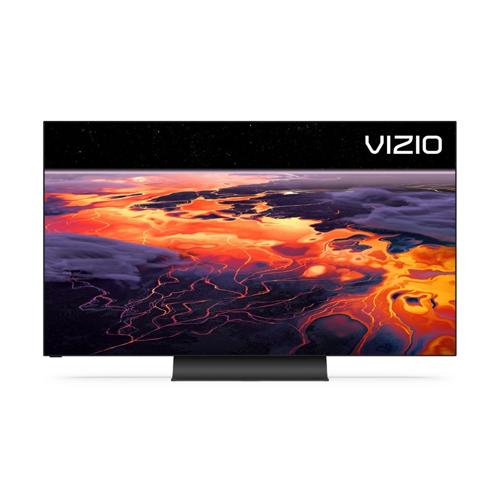 The new Vizio OLED TV, dubbed the H1, is a less expensive alternative to the higher-end screens that LG and Sony have been making in recent years.
The Vizio OLED includes most of the same major features as other OLEDs and offers largely similar performance for hundreds of dollars less for those who don't want to spend a fortune.
On the downside, OLEDs aren't as bright as their LED-LCD competitors in general, and Vizio's OLED is dimmer than most.
The TV's shortcomings are exacerbated by Vizio's SmartCast platform, which is missing a few critical apps. The HDMI issues prohibit the TV from displaying any visuals from a PS5 or showing off Xbox Series X games at anything faster than 60Hz.
The upscaling isn't great, and this set performs much better with 4K HDR sources than grainy HD.
Things we liked
Amazing 4K HDR pictures
Cheap
Things we didn't like
Not very bright
HDMI 2.1 ports don't work, reviews have said
LG BX Series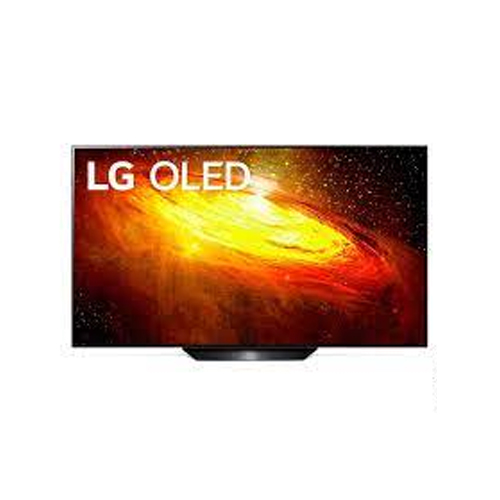 LG's entry-level B Series line is a terrific opportunity to enjoy the perfection of OLED at a fair price.
The new a7 Gen 3 CPU, which is a step down in performance from the a9 Gen 3 chip used in the LG CX and Gallery Series OLED devices, gives the BX a modest gain in processing over the preceding B9.
It does, however, have the same picture benefits as its predecessor, such as superb colour vibrancy, deep blacks, and contrast to make images truly jump.
However, the same image flaws remain motion stutter around rapidly moving objects, as well as persistent grain and banding in dark environments.
While the true blacks are stunning, thanks to OLED's ability to turn pixels out completely, the less defined shadows aren't as well realised.
With an outstanding webOS smart TV platform and a very appealing price for a budget OLED TV, the BX still delivers a beautiful and entertaining picture for the money.
Things we liked
Amazing colours
Sharp detail
Good value
Things we didn't like
Not the latest processing
Panasonic TX-55HZ980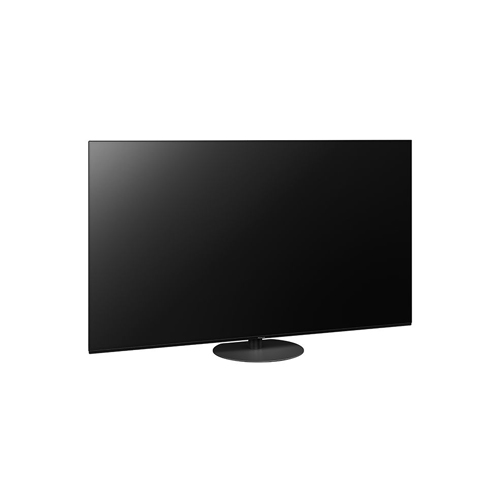 To begin with, the HZ980 has a static stand rather than the swivel stand seen higher in the range, so you won't be able to modify your viewing position as readily.
Second, the Motion Drive Pro technology is a step down from the HZ1000, so expect some minor but noticeable differences in the way motion is handled.
It's certain to draw attention as a cheaper option to Panasonic's other OLED TVs. Consumers looking for an affordable OLED TV will no doubt want to know if the step down still provides a good experience.
Things we didn't like
Static stand
Less capable motion
Best OLED TV for Film Lovers
LG OLED65C1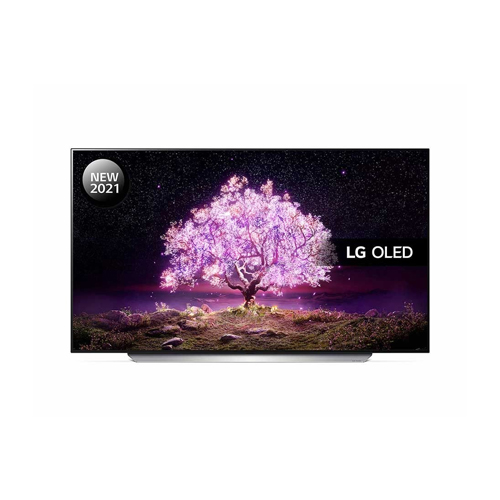 For several years, LG's C-series model has been the best-selling OLED in the company's line-up. It has always been the most cost-effective model, featuring the company's best panel and image processing technology.
LG has improved picture quality significantly with its new Cinematic Movement motion processing and increased de-contouring tool (which minimises banding).
The C1 is one of the best buys in terms of performance per pound. In fact, for film lovers, it's the best TV on the market right now.
Things we liked
Flawless feature set
Amazing picture quality
Things we didn't like
Reviews have said that it has unengaging audio
LG OLED 65G1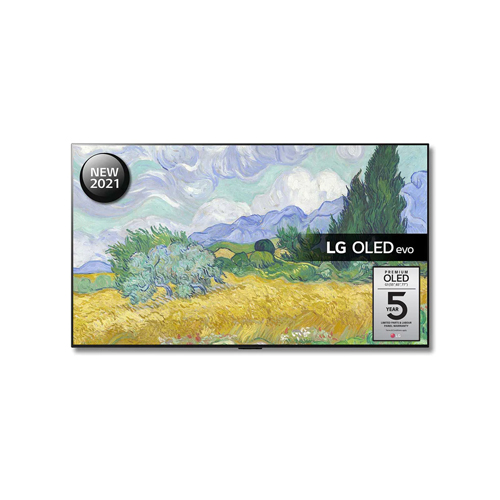 The LG G1 is without a doubt the greatest OLED LG has ever manufactured. It improves the visual quality of last year's GX and CX in practically every way, especially in terms of brightness, sharpness, and detail.
As a result, it offers truly spectacular picture quality. It also comes with a slew of apps and next-generation HDMI capabilities, including 4K 120Hz on all four ports.
Things we liked
Brighter screen
Beautiful when it is wall-mounted
Things we didn't like
Sound lacks excitement reviews have mentioned
Philips 55OLED805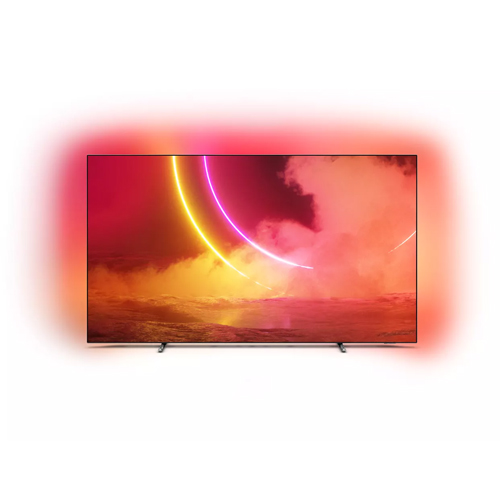 The Philips 55OLED805 is the finest performance-per-pound OLED you can get right now if you're willing to forego a few next-gen features.
It delivers considerably more accomplished audio than most competitors, adds fantastic Amberlite (which extends the onscreen action onto the wall around the TV in the form of coloured light) to the mix, and costs less than its LG, Sony, Panasonic, and Samsung counterparts.
The lack of next-gen HDMI capabilities like VRR and 4K 120HZ may be a turn off to gamers, but the 55OLED805 is a superb buy for everyone else.
Things we liked
Detailed picture
Strong sound
Things we didn't like
Highlights could be brighter
Best OLED TV for Gaming
Samsung QN951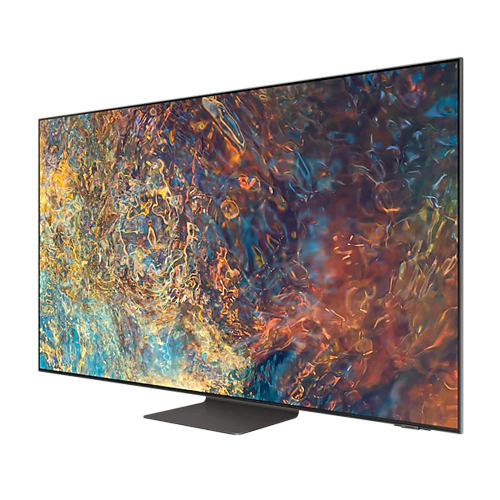 The Samsung QN95A is the company's top-of-the-line 4K TV for 2021, and it shows.
Its backlight is a 'Neo QLED' Mini-LED panel, which provides incredibly brilliant HDR performance. However, small lights allow for more fine control of local dimming, so when sections need to go dark, they may go exceedingly dark.
This is the closest LED TVs have gotten to OLED's contrast management, and when you add in the cutting-edge processing and improved brightness, it's the most complete image quality package we've seen on a 4K TV yet.
It has four HDMI connectors, allowing it to handle ALLM, VRR, and 4K 120Hz. The Game Bar, a separate menu dedicated solely to gaming, is the most intriguing of all.
Things we liked
Amazing brightness and contrast
Low lag times
LG BX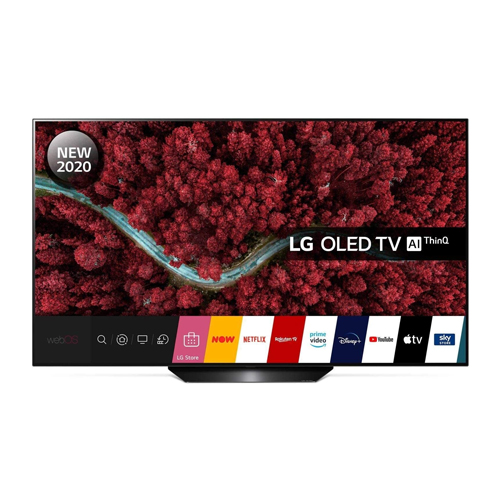 It's inexpensive since the visual quality isn't as good.
For starters, it's a touch less bright - which isn't a problem if you set it somewhere where you have good light management – but it does mean it'll be a little harder to see and washed out in broad sunlight, for example. It also means that its HDR performance isn't as impressive.
The picture processing is also a little less sophisticated, but it's still very good overall. This is the whole package for gaming, with a latency that appears to be under 20ms.
Things we liked
Amazing deep OLED contrast
LG C1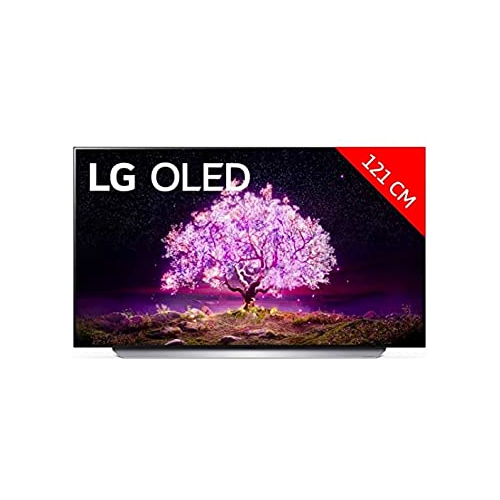 The LG C1 is ideal for gamers, as it has some new gameplay tricks up its sleeve.
You still get 4K 120Hz, VRR, and ALLM on all four HDMI ports, as well as a fantastic low input latency level, but you can now tailor the gaming mode to your preferences.
Set it to FPS and it'll make sure you get the fastest response time possible. If you set it to RPG. it'll apply additional image processing to make things seem nicer, but at the cost of a slight increase in response time.
As our LG C1 review reveals, this is still a wonderful TV. The image quality is outstanding, the smart platform is excellent, and the features are hard to surpass.
Things we liked
VRR support
Amazing OLED contrast
Best Sounding OLED TV
Sony XR-55A90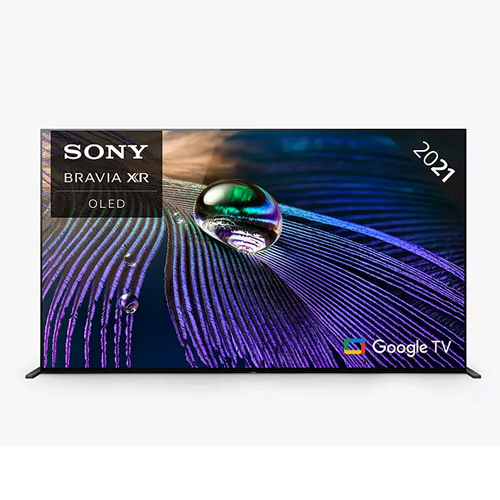 The Sony A90 is a stunning OLED TV. It pushes OLED picture quality to new heights while keeping the unmistakable authenticity for which Sony is known.
It also sounds far superior to any other television you might be considering. The new Google TV operating system ensures a better user experience than any Sony TV, and the exclusive Bravia Core streaming service is a true value-added feature.
Catch-up apps are now unavailable in the United Kingdom, but we don't expect this to last long. Hardcore gamers should hold off for now, as the set doesn't yet support VRR (an update has been promised but no timetable has been given), and we found the 4K@120Hz support to be a touch flaky.
If movies and TV shows are your top priority and you have a large budget, the Sony A90J is the best television we've tested. It's costly, but it's superior to the competitors.
Things we liked
Impressive sound
Outstanding picture quality
Things we didn't like
Expensive
Missing UK catch-up apps
Sony KD-55A8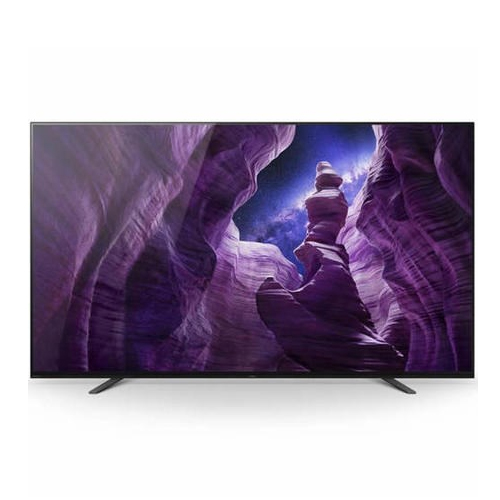 The Sony A8 is a true OLED all-rounder, with a stunning, natural image and great acoustics. HDR content is bright, bold, and brilliant, and it appears to be extremely real.
The black tones are rich and full of detail. With Full HD and standard-definition video, it's even a superb upscale.
The sound quality is also excellent. This TV makes use of two actuators that vibrate the entire screen, effectively turning the entire display into a large, flat driver.
It's smart and does a fantastic job of combining audio and visuals.
The lack of next-gen capabilities like VRR (Variable Refresh Rate) and ALLM (Auto Low Latency Mode) on the HDMIs may be a problem for gamers, especially those looking to switch to a PS5 or Xbox Series X. However, for everyone else, the A8 is an outstanding all-rounder worth considering.
Things we liked
Involving sound
Amazing motion handling
Philips 65OLED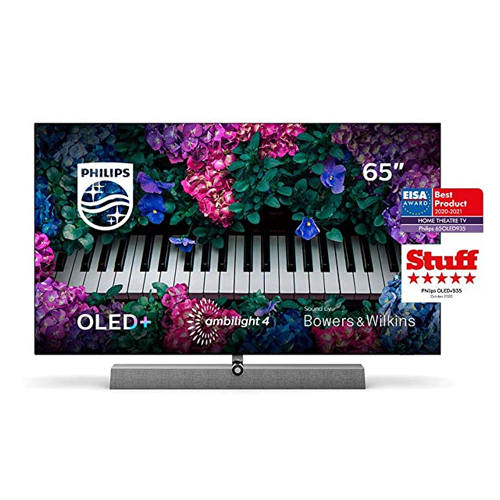 The use of an integrated soundbar within a television is the pinnacle of TV sound convenience.
The Philips 65OLED935 is a sleek, powerful television with a speaker system designed and built by hi-fi specialist Bowers & Wilkins.
Although its appearance and pricing are more modest, its novel take on the 3.1.2ch Dolby Atmos soundbar design makes it a tempting option for individuals who prefer things to be simple to use and look at.
Things we liked
Appealing build
Amazing 4K detail
Things we didn't like
Mediocre motion processing
What to Consider Before Buying an OLED TV
For many years, 4K OLED TVs were out of reach for most people due to their high cost. However, as technology progressed, expenses decreased, and it is now practically commonplace.
Because OLED technology has advanced significantly, you don't want to make the mistake of purchasing an out-of-date model. As a result, here are some things to think about before buying an OLED TV to ensure that it meets your requirements.
Brightness Levels
The brightness levels of older OLED TVs are one of the biggest drawbacks when compared to their QLED counterparts. They don't get as bright, unfortunately.
OLED screens, on the other hand, have become brighter in recent years, allowing for a wonderful HDR experience.
As a result, it's critical to check that the OLED TV you're looking at can reach a peak brightness of around 700-800 nits while watching HDR content.
In a well-lit room, your TV should be able to display SDR content at a brightness of around 400-500 nits. However, if you frequently watch TV in dark circumstances, OLED brightness levels shouldn't be a major worry.
Maximum Refresh Rate
While 60Hz is sufficient for watching movies, TV shows, and other videos, it is insufficient for gaming.
Games may now be played at 4K/120FPS on the latest gaming systems. A high refresh rate monitor is required to notice the benefits of the higher frame rates.
With HDMI 2.1, OLED TVs are fully capable of a 120Hz refresh rate.
Variable refresh rate technology is available on select models, allowing the TV to dynamically modify the refresh rate to match the frame rate. When playing games, this avoids screen tearing and reduces stuttering.
If you want to play games on your TV, look for one with HDMI 2.1 connectors that enable 120Hz and customizable refresh rates.
Price
OLED TVs have become less expensive in recent years, although they are still expensive when compared to regular LED TVs. The cost will mostly depend on the brand and model you choose.
Sony's high-end OLED TVs, for example, are a few hundred pounds more expensive than LG's equivalent models.
If you want to save money on an OLED TV, choose a model from the prior year rather than the current one. During clearance sales, you should be able to find one for a good price.
You'll get the majority of the features that current models provide but double-check the specifications to ensure that the model has all you require.
Sound Quality
Some OLED TVs have excellent visual quality but poor speakers, while others have excellent sound but poor picture quality. Finding a healthy balance between the two is essential.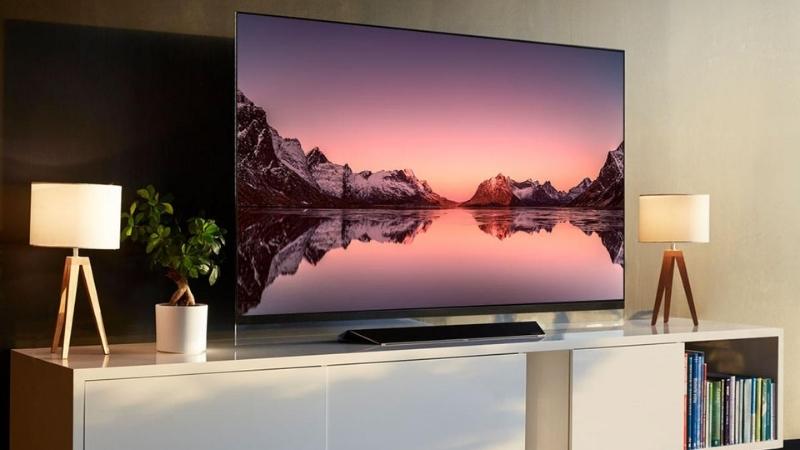 Alternatively, if you want high-quality visuals, you may forego the sound and purchase a soundbar instead.
Walking into a showroom and hearing a TV for yourself is the greatest way to find out how good it sounds. It should be all right in your living room if it's loud and clear enough for you there.
Additional Features
The software on your OLED TV is just as important as the hardware since it determines what content you can watch. Fortunately for you, regardless of the brand, you choose today, you'll have access to all the big streaming services, like Netflix, Disney+, and others.
Your TV, on the other hand, maybe powered by Android TV or webOS, depending on the manufacturer.
Additional software features, like Airplay, are a major plus. You may mirror the screen of your iPhone, iPad, or Mac to your television. Some LG OLED TVs are NVIDIA G-Sync compliant, which means you can play games without tearing or stuttering if you connect them to your PC.
FAQs
How do you clean an OLED TV screen?
Use a dry, soft cloth, such as an eyeglass cleaner, to gently wipe the screen or the exterior. Soak a cloth in a non-soap synthetic cleaner diluted (by less than 1% ) with water to remove inks from oil markers on the screen. Squeeze the cloth tightly to remove any extra liquid, then wipe the ink away gently.
What is OLED TV technology?
OLED stands for Organic Light Emitting Diode. This is the sort of panel used in an OLED TV to display everything you can see, including colours, light, and images.
This panel distinguishes OLED from other TV technologies such as CRT (cathode ray tube), LED (light-emitting diode), LCD (liquid crystal display), or QLED (quantum dot display) (quantum dot).
OLED displays are made of an organic substance that is more expensive to create than many other types of displays. It also has a shorter shelf life, but the advantages it can provide are well worth it.
What does OLED do for a TV?
OLED TV technology eliminates the need for a backlight by allowing each pixel to generate its light. The end effect is near-perfect illumination homogeneity from edge to edge. As a result, hot regions where the screen should be dark will go unnoticed. You'll also see the richest, most natural colours you've ever seen.
Are OLED TVs worth it?
If you're looking for a genuinely exceptional television, look no further than OLED. Its picture quality is superior to that of ordinary LCD and QLED TVs, and even the cheaper OLED models deliver that level of performance.
What are the disadvantages of OLED TVs?
The main threat of OLED is colour deterioration. This is possible since OLEDs rely on organic LEDs. This can have an impact on brightness and colour balance. Colour fidelity deteriorates over time, notably with blue pixels, which deteriorate faster than green and red pixels.
Sources