cleaning & laundry
Best Kitchen Mop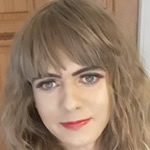 Want to find the top kitchen mops on the market?
In this review guide, we'll look at the best options available in the UK, breaking them down into categories, such as:
Flat mops
String mops
Microfibre mops
We'll also discuss these categories in more detail separately and look at how kitchen mops work, what mop is best for your type of flooring and other relevant topics.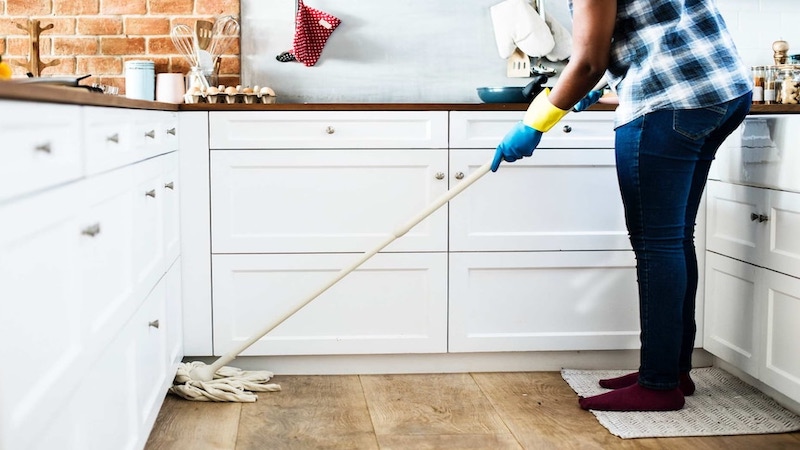 This guide will prove useful for anyone looking for ideal floor mops.
What Is a Kitchen Mop?
A regular kitchen mop comprises a bundle of coarse yarn or strings or alternate absorbent material attached to a stick or pole and is used for cleaning a kitchen surface.
It is a simple and conventional mechanical way of removing dirt, grease, and other unwanted matter from kitchen floors.
Household owners would use a kitchen mop as part of a kitchen cleaning regimen to make the room sparkly clean and refurbished for use.
How Does a Kitchen Mop Work?
Of course, a kitchen mop goes hand-in-hand with a bucket of water. Sometimes specific buckets are provided with the mop that features a wringer. The mop is drenched in water from within the bucket (usually hot soapy water at that).
Once soaked, the mop is usually pressed against the wringer, which contains holes for the mop's excess water to seep through.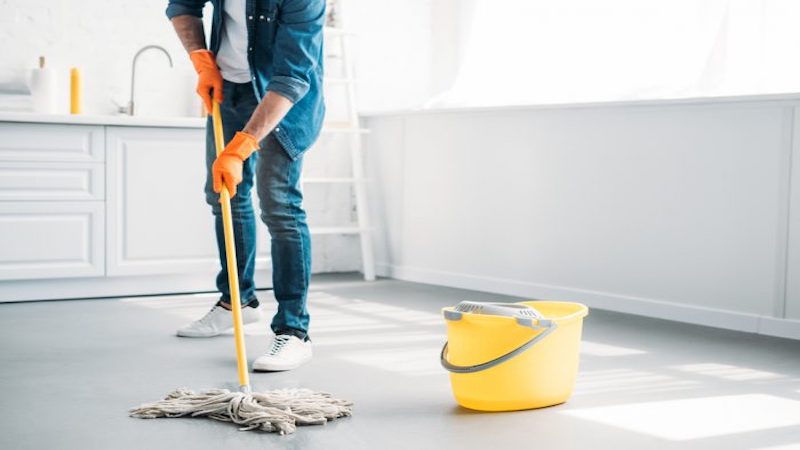 At this point, the wet (albeit not completely soaking) kitchen mop is put to use on the kitchen floor. At times it will be placed back in the mop to collect more water when needed before being pressed against the wringer to let more water out.
Then the mop can be used again to clean more of the kitchen surface. Mop heads should be replaced after a given amount of time per the manufacturer's guidance.
Types of Kitchen Mop
There are many forms that kitchen mops can come in. In this section, we'll look at some prominent examples and list their pros & cons.
Flat Mop
These mops are just that. These mops have flat heads that are generally rectangular. The head itself tends to have either a reusable or disposable pad attached.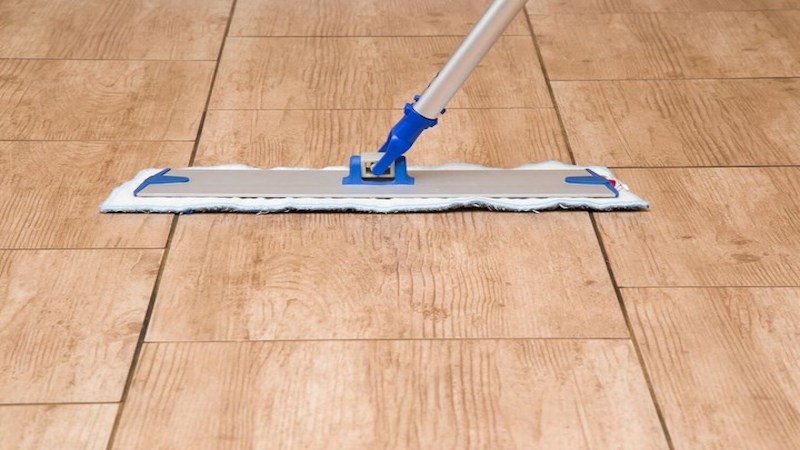 They are very effective as regular/everyday mops. They can also be somewhat less messy than other mop types and are usually easier to handle and rotate.
String Mop
These are conventional mops of which the mop head consists of various string thicknesses and lengths. Not only do string mops offer plenty of absorbency, but they provide a lot of scrubbing power also. They're also generally inexpensive.
However, string mops tend to wear down more quickly than other types, and they can be tricky to wash/dry effectively. Wringing out and maintaining these mops can be difficult too.
Strip Mop
These mops contain thin strips. They are fairly similar to string mops, with the exception of thinner and lighter strips being in place of the thick strings of the previously examined mop type. Strip mops generally feature a built-in wringer and a synthetic head.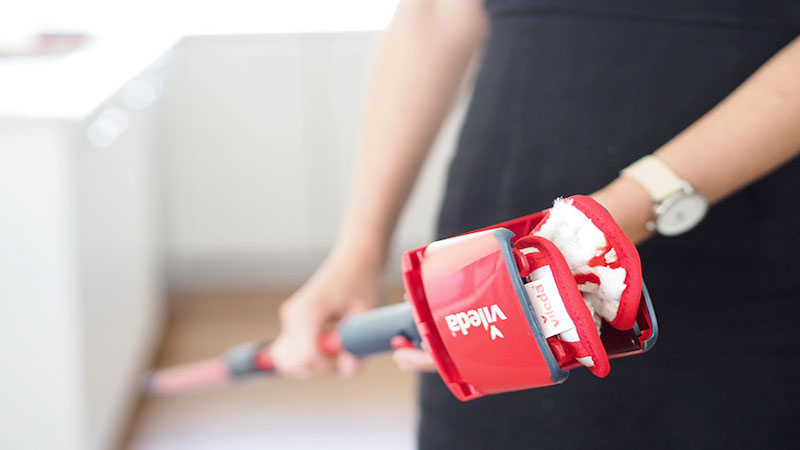 They're also quite easy to maintain and generally more convenient than string mops. They also do a great job and dry fairly fast. With that being said, they usually lack the absorbency and scrubbing power of string mops.
Steam Mop
These mops are a type of electrical appliance with a refillable water tank attached to the mop. This tank is designed to warm up water and convert it into steam that can be released via the mop head for cleaning. Steam mops can clean and disinfect surfaces effectively.
On the other hand, it should come as no surprise that they are more costly than conventional mops. Steam mops may also prove unsuitable for certain floor types, so ensure that any given steam mop product is suited to your floors before making a purchase.
Microfibre Mop
These mops are not only highly absorbent but also tend to have decent antibacterial and antiviral qualities and are compatible with a wide range of add-ons. They also tend to have a longer life expectancy than cotton-based mops. Microfibre mops also add the advantages of manoeuvrability and ergonomics.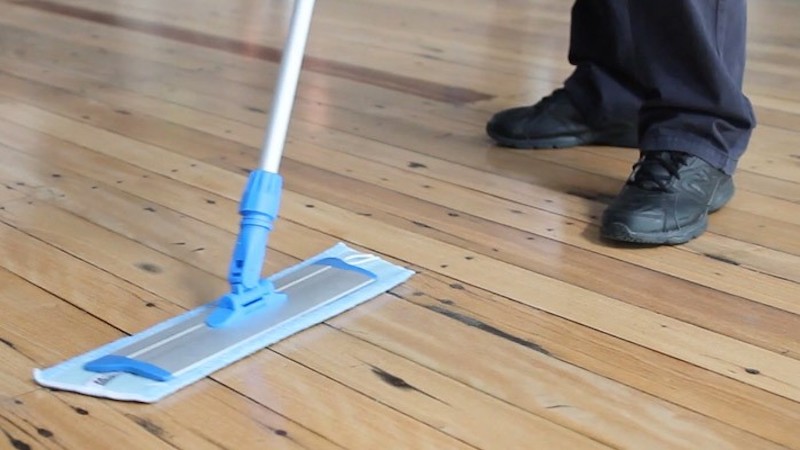 However, they are costly to buy, challenging to maintain, and certain chemicals can easily damage microfibre materials. So, before using different cleaning chemicals, make certain that you check the manufacturer's instructions first.
Best Kitchen Floor Mop
Let's now look at the very top kitchen mop products on the UK market. For each example, we'll explain its qualities and why you should buy it and list its pros and cons.
Best Kitchen Flat Mop
Spontex Full Action System Spin Mop and Bucket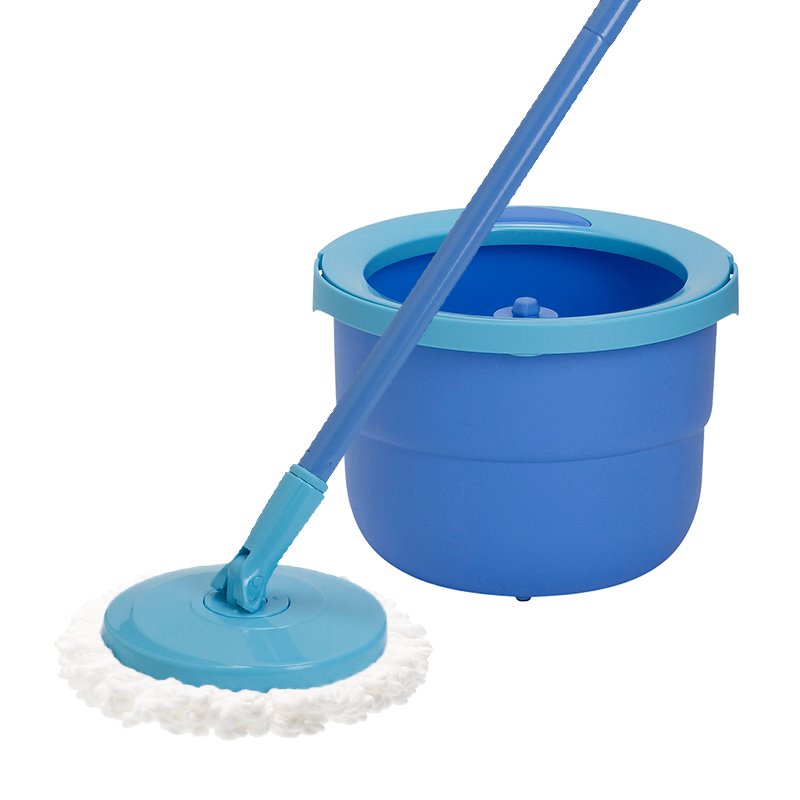 If you're looking for a great investment, look no further than this mop and bucket from Spontex. For a reasonable price, this round mop comes with a bucket that features a built-in spin system.
This system is used to rinse and wring the mop more efficiently than you'd achieve with most options. Its microfibre mop head can clean the dirt with just two quick swipes, and with the mop's telescopic handle, you can adjust it based on your height.
This kitchen mop and bucket product is suited to wood, stone, laminate, and vinyl floors. It has a machine-washable head, and replacement heads are available. With that said, it's been reported that this mop doesn't fare the best when it comes to cleaning corners or grout because of its rounded shape.
Things we liked
Built-in spin system
Efficient and effective
Adjustable telescopic handle
Things we didn't like
Not well-suited to cleaning corners or grout
E-Cloth Deep Clean Mop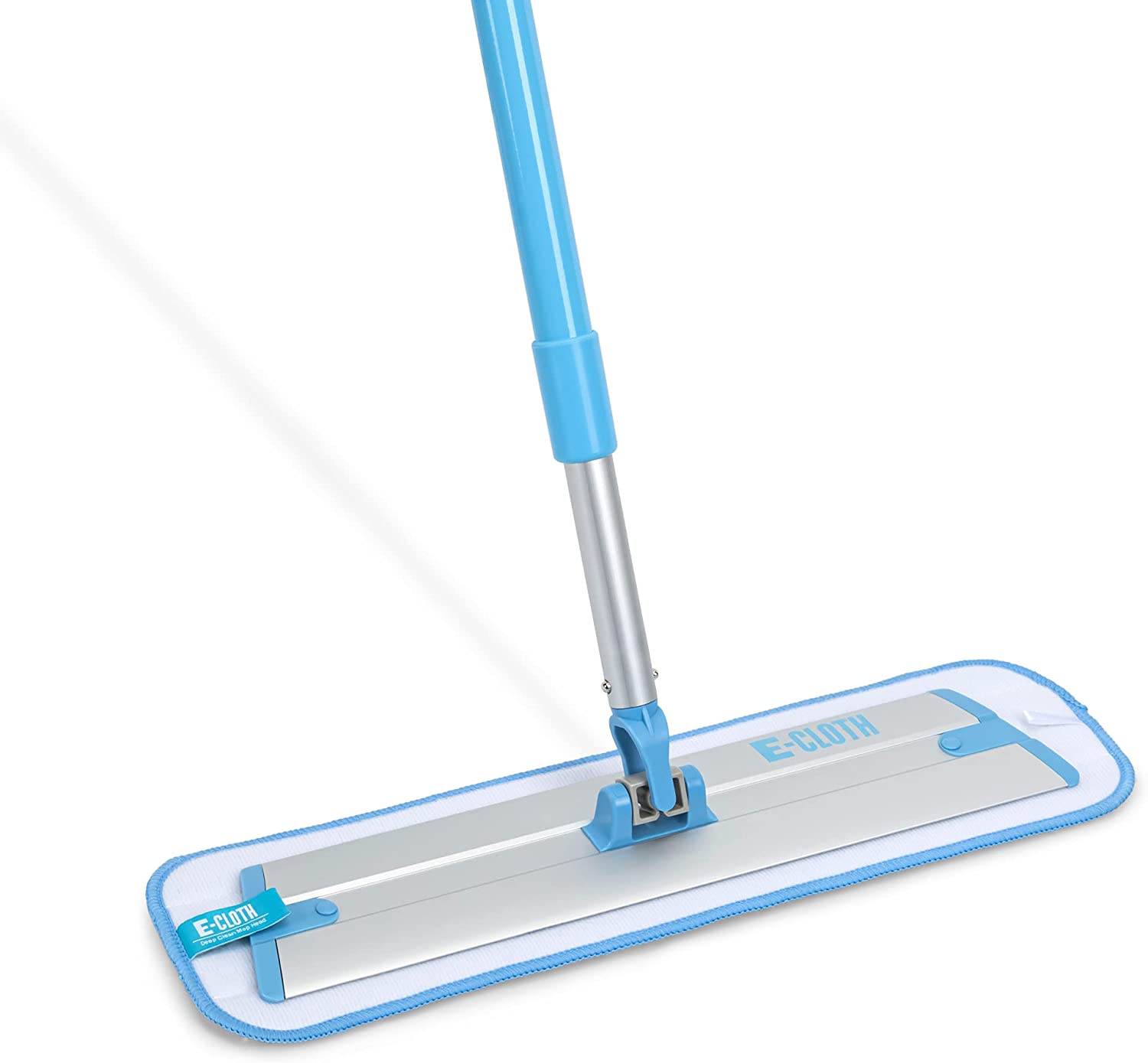 This flat mop has a head that comprises 20% polyamide and 80% polyester. It's suited to any hard flooring such as wood, tiles, laminate, stone, and vinyl. This fairly inexpensive but effective mop comes with a telescopic handle. It's also lightweight and features a machine-washable head.
It should be noted that among this mop's downsides are its lack of suitability for deep cleaning and the fact that the handle extender may loosen with time.
Things we liked
Lightweight
Machine washable head
Low-costing
Things we didn't like
Not well-suited to deep cleaning
E-Cloth Mini Deep Clean Mop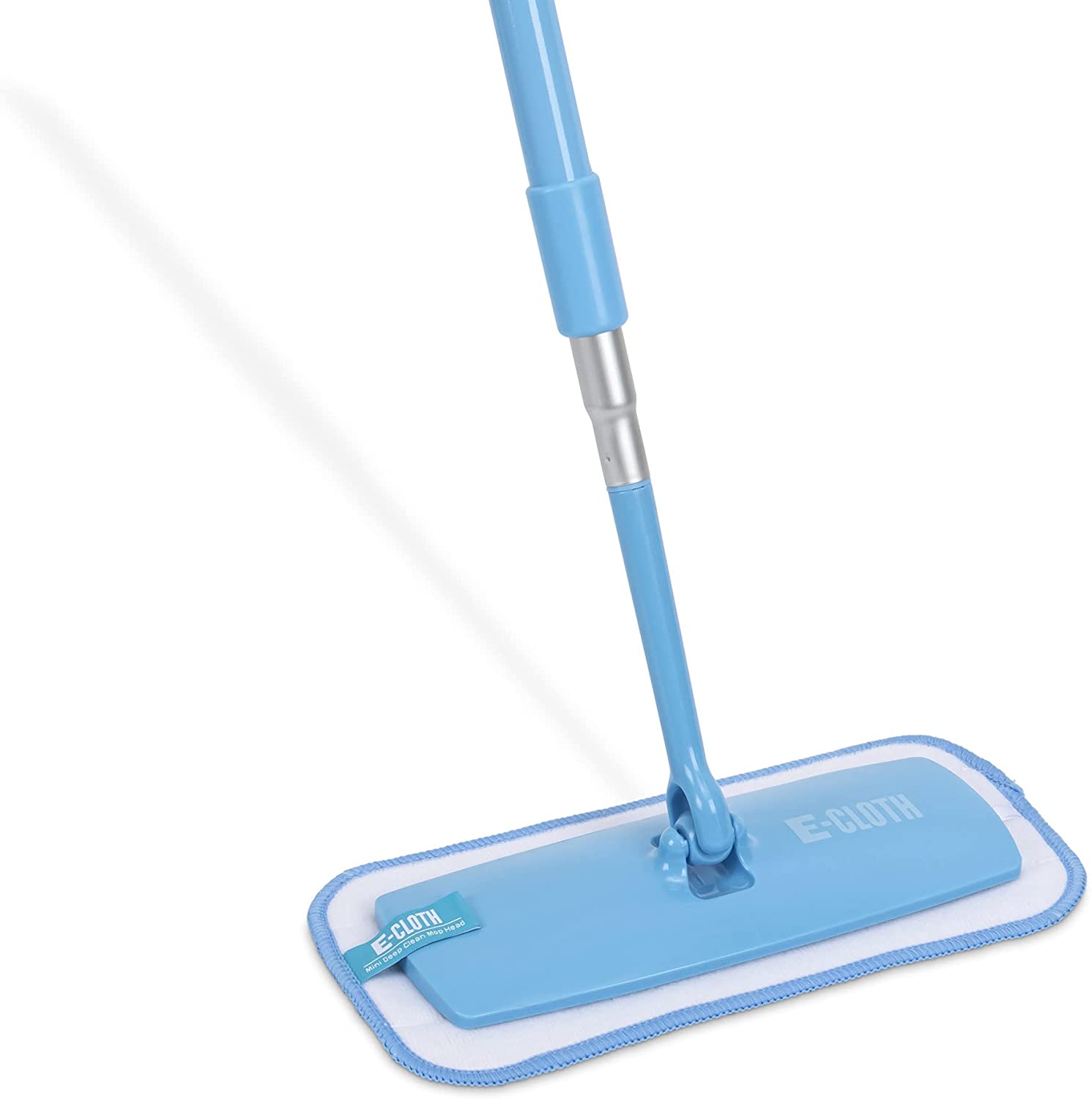 This product is quite simply a smaller version of the previous option. It comes with the same head material, flooring suitability and also features a machine washable head. This mop is ideal for bathrooms because of its ability to reach into awkward areas.
It is also compact and can be stored with ease. It's pretty much the ideal flat mop for a small home.
Things we liked
Ideal for small homes
Compact and easy to store
Can reach into awkward areas
Similar quality as its larger sibling
Things we didn't like
Not a significant price drop from the previous product despite its size
Spontex Express System+ Compact Mop & Bucket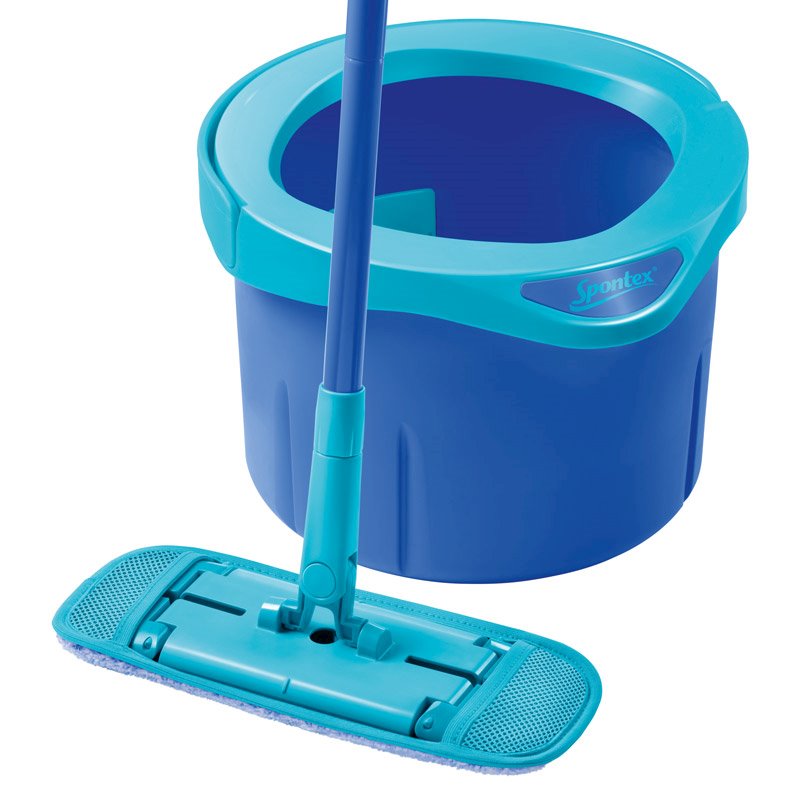 This Spontex mop is another microfibre-based option. It can be used quickly for cleaning in small spaces, and it does the job of reaching awkward spots.
The mop is also one of those that can flip up, making it ideal for cleaning skirting boards. In 'flat mode', it's great for cleaning beneath appliances. However, there have been some complaints about the wringing system, and the mop can become saturated with dirt pretty fast (so it might not be great for cleaning, say muddy paw prints if you have pets).
All in all, it's a solid option with a machine-washable head and a capacity to clean any hard floor surface, including laminate, vinyl, wood, and tiles.
Things we liked
Great for reaching awkward spots
Flip-up mop
Things we didn't like
The wringing system is reportedly not the best
The mop can saturate a little too easily with dirt
Best Kitchen String Mop
Vileda Turbo Spin Mop And Bucket Seat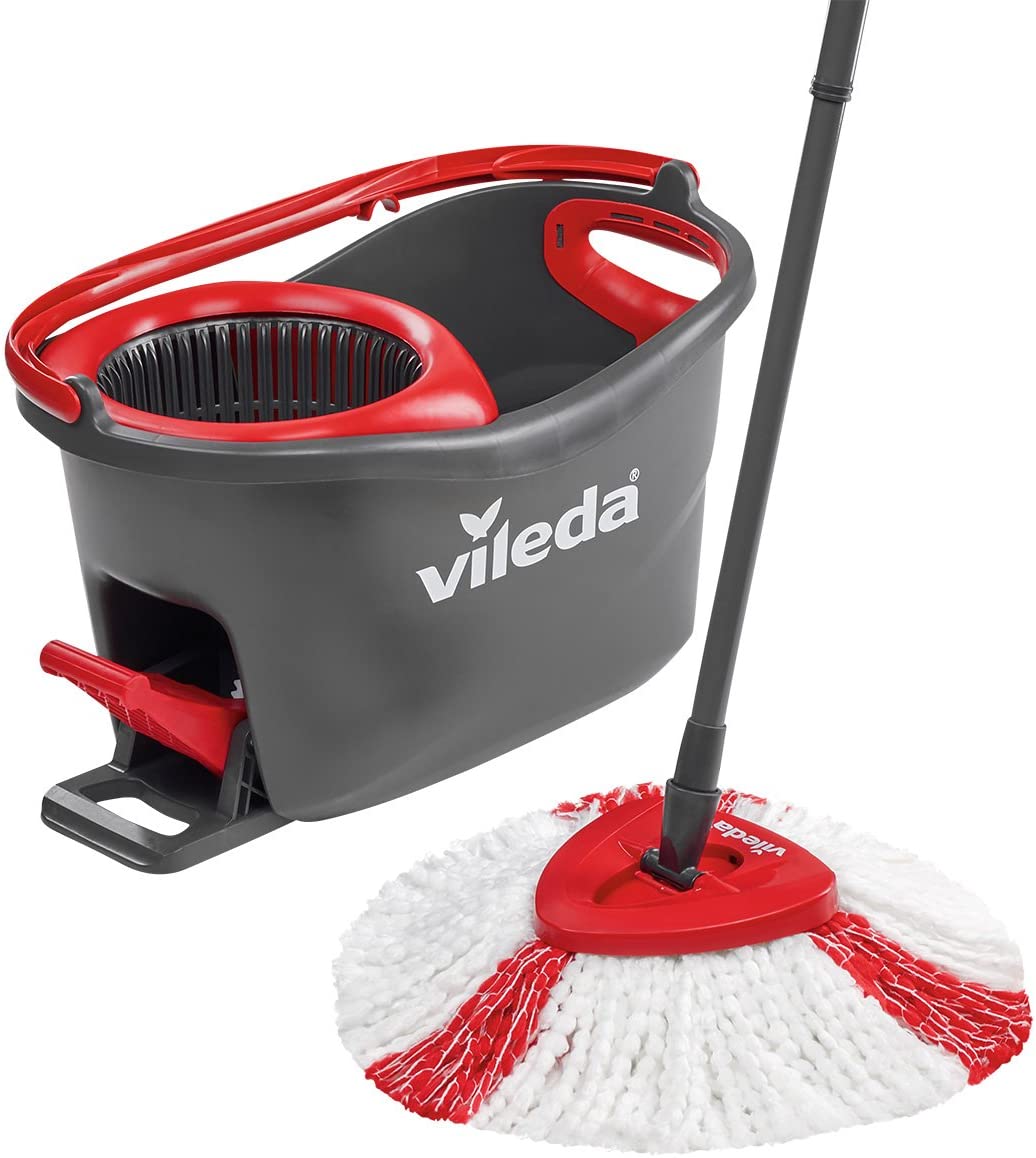 One popular string mop product is this option from Vileda. This Vileda spin mop comes with a firm telescopic handle. It comes with a centrifugal bucket that's fantastic for wringing out additional water. It also comes with a practical clip design to prevent the mop from falling into the bucket.
It should be noted, though, that the bucket is pretty bulky in size and won't fit in a small enough sink, and it does not come with a machine-washable head, unfortunately. It is, however, suited to any floor type such as wood, laminate, and tiles.
Things we liked
Centrifugal bucket
Great for wringing out water
Telescopic handle
Clip to stop mop falling over
Things we didn't like
The bucket is quite large
No machine washable head
Clean Twist Disc Mop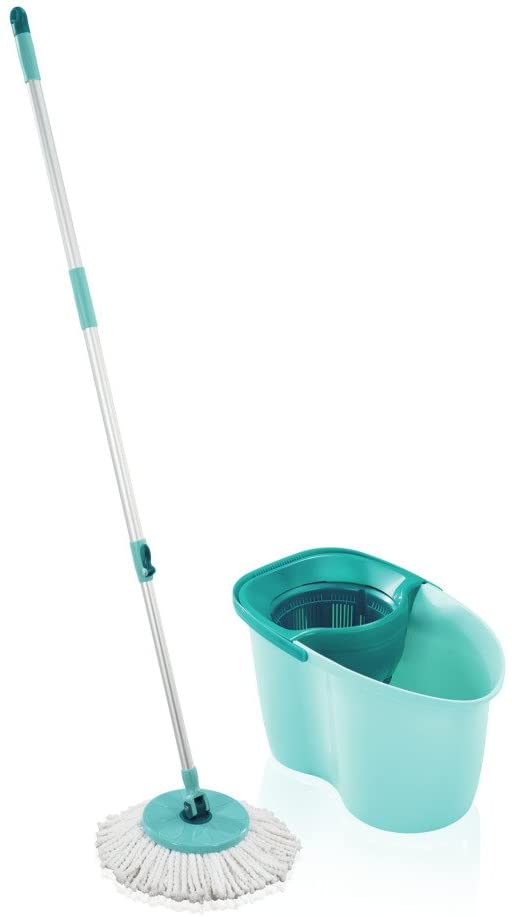 This fancy and adjustable mop is rounded when in use, although unlike the Spontex Full Action System Spin Mop and Bucket discussed in the previous subsection, it is string-based.
It offers all the convenience and speed of a spray mop without sacrificing the deep cleaning ability that you'd get from a classic mop-bucket combo. The bucket also features a rolling cart.
The mop's quick-dry spinning system is also very helpful, and the mop is machine washable too. However, it is a little on the expensive side, but it's not bad value for money with all things considered.
Things we liked
Fancy adjustable mop
Quick-dry spinning system
Deep cleaning
Rolling cart bucket
Machine washable mop
Best Kitchen Steam Mop
Klik n' Flip Smartronic Deluxe Mop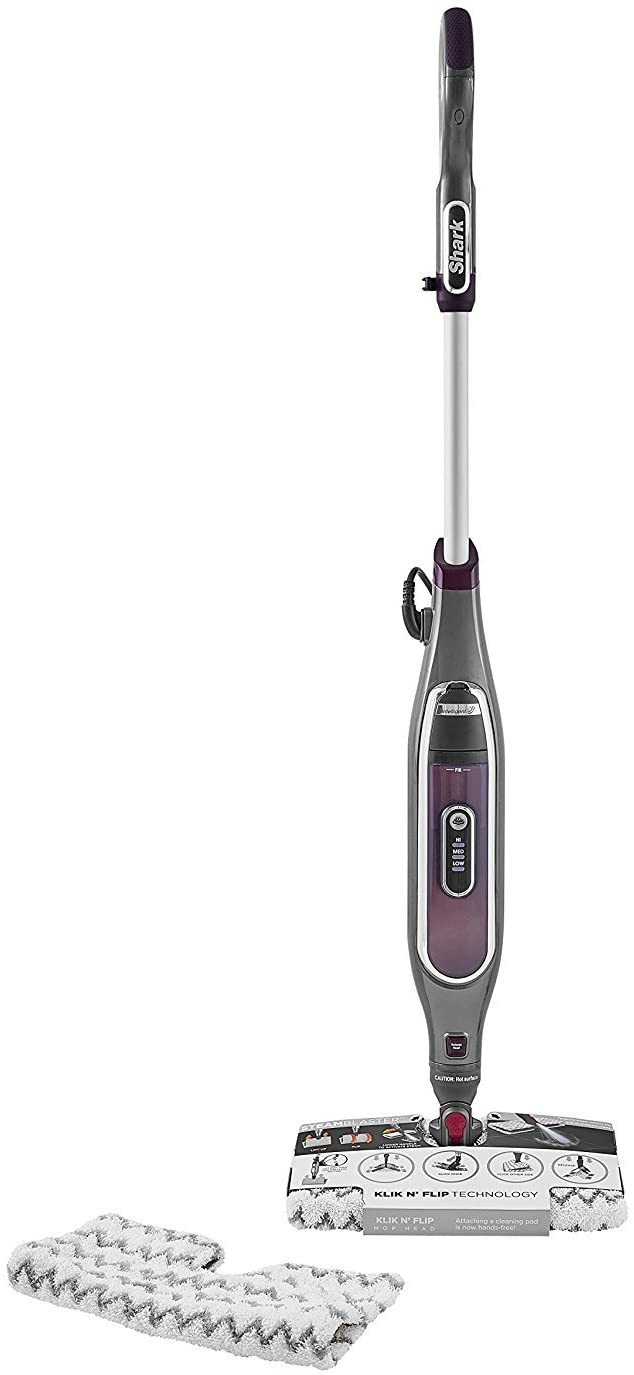 When it comes to steam mops, we are getting to the more costly end of things. However, this is because of the high quality they offer.
This product comes with effective chemical products and microfibre-based double-sided washable pads, which uses steam to eliminate 99.9% of domestic bacteria.
The Klik' n' Flip is suited to any floor type, offers a steam blast for difficult-to-remove stains, and comes with swivel steering to move in and around furniture and concerns. It's also highly rated. However, it is not height adjustable.
Things we liked
Eliminates 99.9% of domestic bacteria
Double-sided washable pads
Steam blast
Beldray 12-in-1 Steam Mop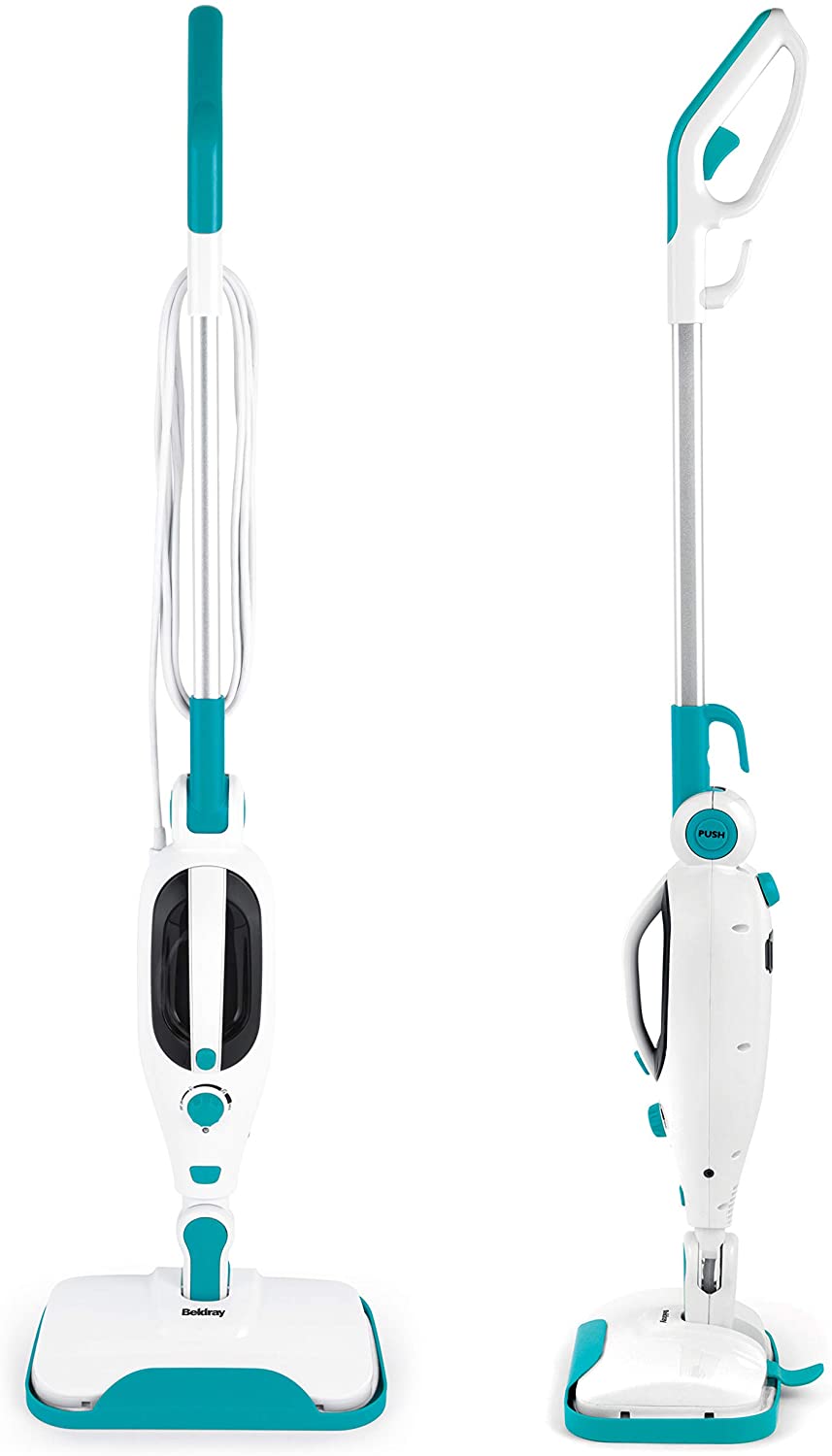 Another steam mop worth considering is this high-end appliance from Beldray, which comes with 1300 watts of power, a 330ml tank, as well as a 5m power cord.
It comes with a pausing function that can be a little difficult to use, and arguably the 12-in-1 in its name is misleading.
Overall, though, this Beldray steam mop is a standout product with a price tag that's about half that of the Klik n' Flip.
Things we liked
Pretty good power
Decent value for money
5m power cord
Things we didn't like
The pausing function can be fiddly
The water tank is small
Moolan Steam Mop 12-in-1 Steam Cleaner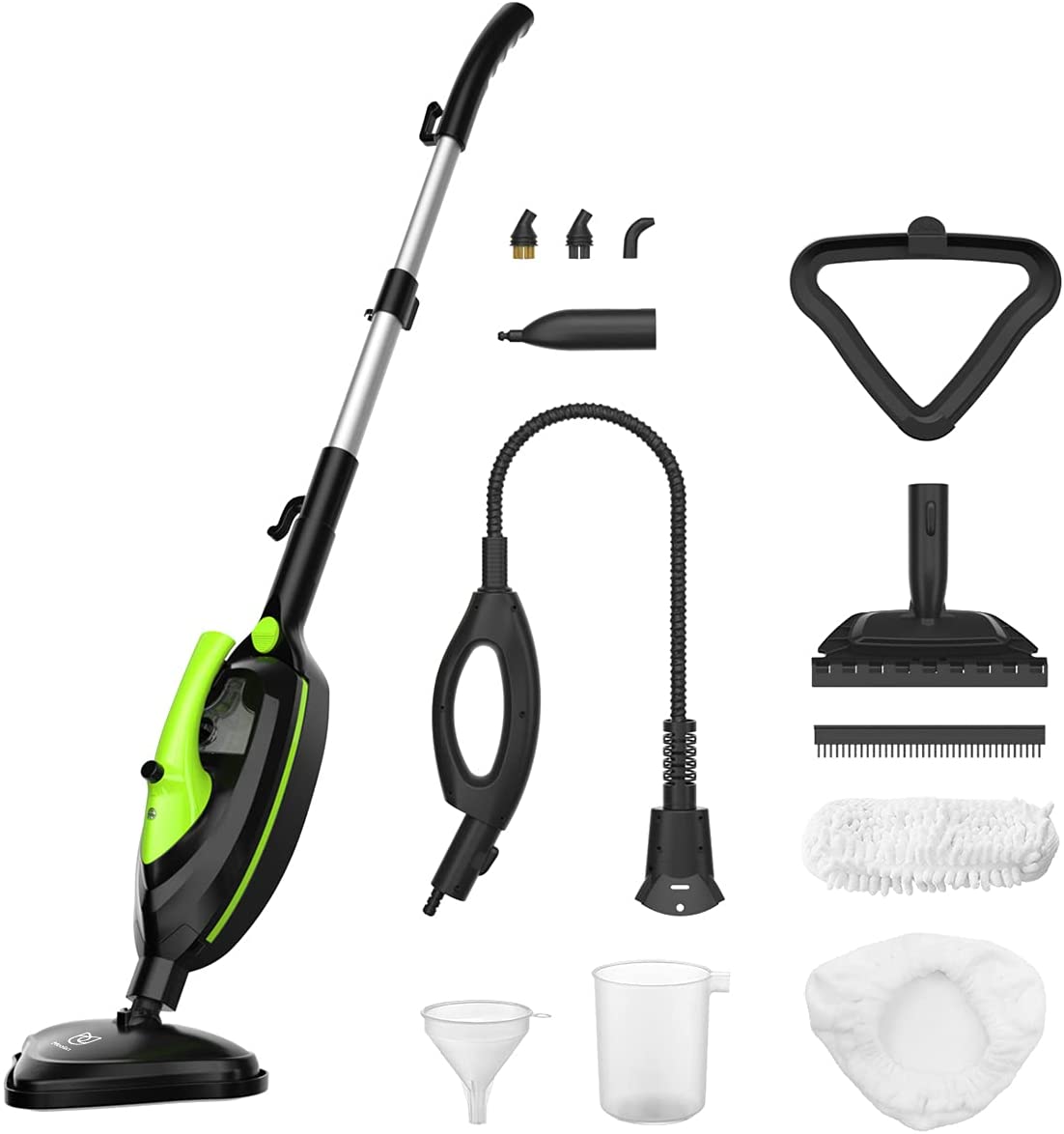 With 1500 watts of power, a ready-to-use time of only 15 seconds, and incredible versatility, this Moolan steam cleaner is a strong candidate if you're looking for a solid steam mop.
It also features a two-year warranty and has twelve different attachments, including a microfibre pad, nozzles, filling jug, and brushes. Unsurprisingly though, it's fairly expensive.
Things we liked
Quite powerful
It can be used in just a quarter of a minute
Various attachments
Two-year warranty
Best Kitchen Microfibre Mop
Lakeland Hard Floor Spray Mop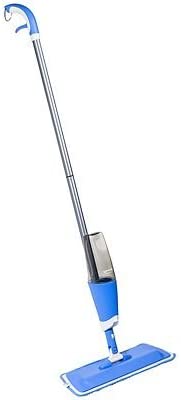 While a mop and a bucket may seem to go together like two peas in a pod, of course, spray mops (as with steam mops) offer a modern alternative to the notion.
This Lakeland microfibre spray mop has a flat base but a swivel handle, enabling you to reach awkward spots throughout your kitchen.
While the handle is made of plastic rather than steel, this can offer a pretty comfortable hold, and consumers appear to be happy with its useability and durability.
Ultimately, this Lakeland microfibre mop is a pretty strong choice.
Things we liked
Swivel handle
Comfortable to hold
Reliable and lasting
Things we didn't like
Plastic handle (may not be an issue, however)
Vileda SuperMocio Microfibre & Power XL Mop and Bucket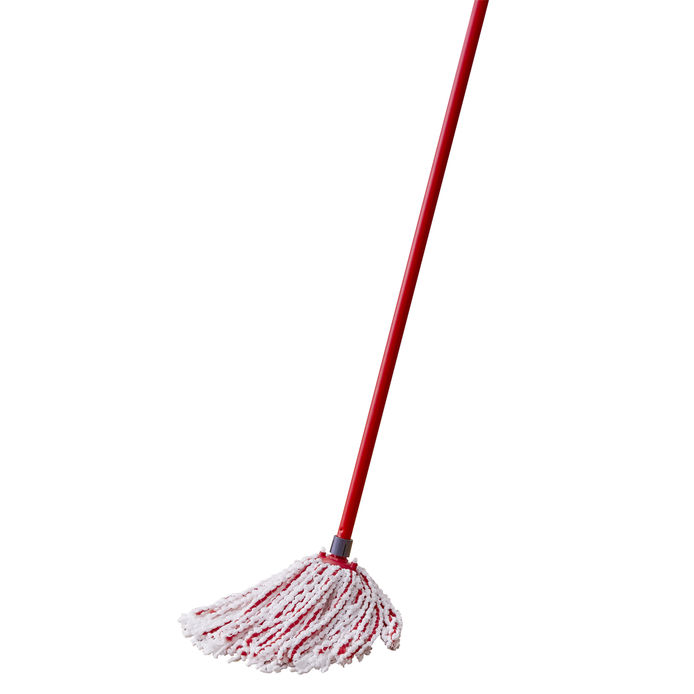 This string-based microfibre mop is not only inexpensive, but it is highly rated. Reportedly, it has performed very well in tests on all types of flooring, collected plenty of dust without any clogging and even succeeded in full cleaning heavily soiled floors as well as tile grouting.
The head is machine washable up to 40°C. Replacement heads are available, and the handle is also telescopic.
Things we liked
Performs very well
Low costing
Replacement heads available
Telescopic handle
Things we didn't like
No specific issues to highlight
Bona Stone Tile and Laminate Spray Mop Kit
This product is a fantastic joint spray mop. While it's fairly expensive, this kit is still good value for money with the inclusion of helpful products, including a 59ml bottle of concentrate. Further, the kit's microfibre head glides smoothly and fast. The head is machine washable.
It is suited to stone, terrazzo, laminate, vinyl, linoleum, sealed porous marble, and no-wax sealed tile surfaces. In the case of the latter, this refers to Mexican saltillo, ceramic, and quarry flooring specifically. Unfortunately, the handle is not telescopic.
Things we liked
Effective and useful kit
Helpful additional products
Machine washable head
Things we didn't like
Costly choice
Non-telescopic handle
Best Disposable Kitchen Mop
TDBS Laminate Floor Mop with Wipes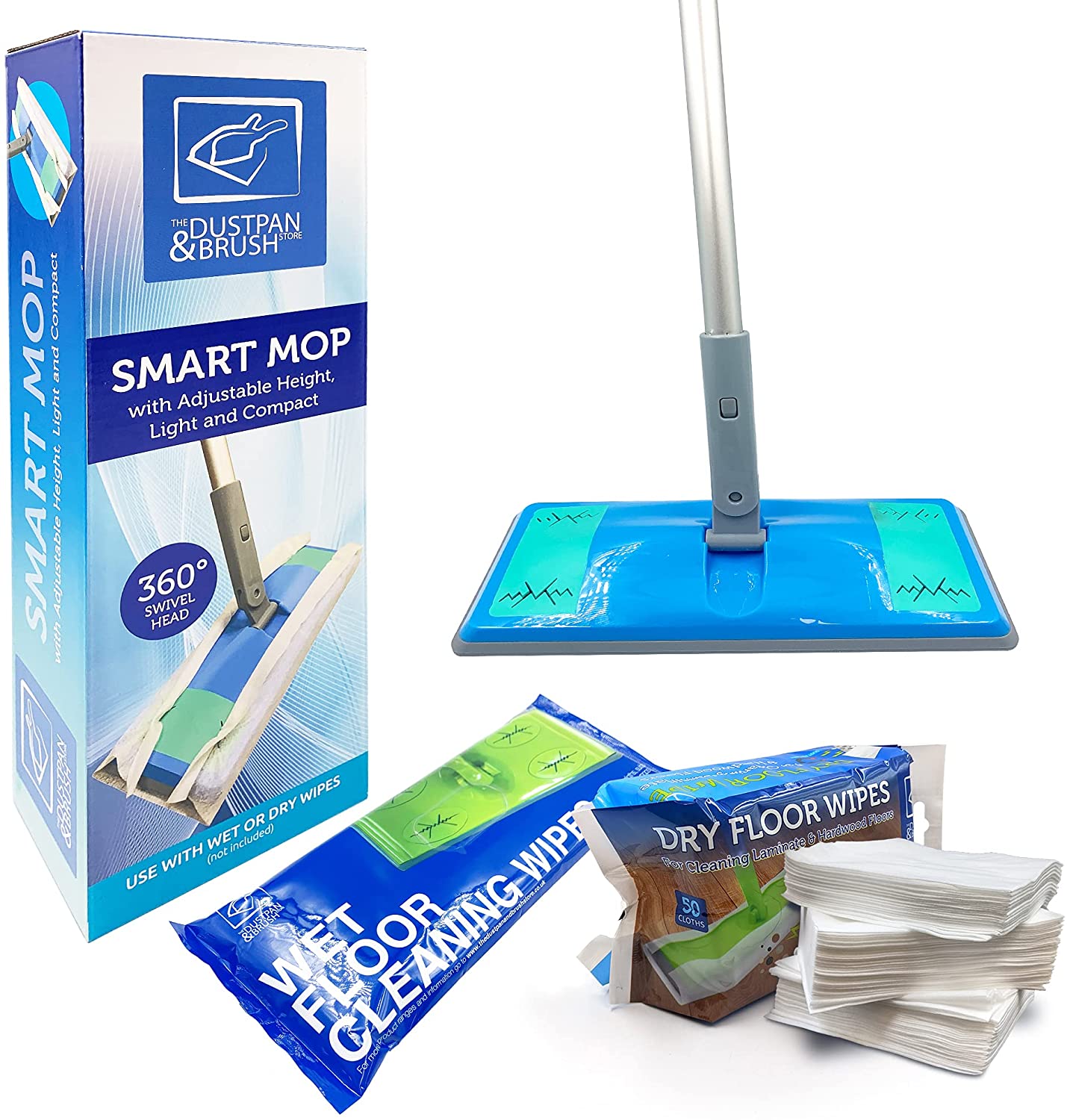 This effortless and time-saving mop comes with disposable wipes that can be attached and removed after use. It is supplied with 50 dry wipes and 20 wet wipes.
Not only that, but it is compact and reasonably priced. It also has a 360° swivel head.
Things we liked
Compact
Decent pricing
360° swivel head
50 dry wipes and 20 wet wipes supplied
Things we didn't like
Not suited to many floor types
Afaneep Professional Dry Sweeping Mop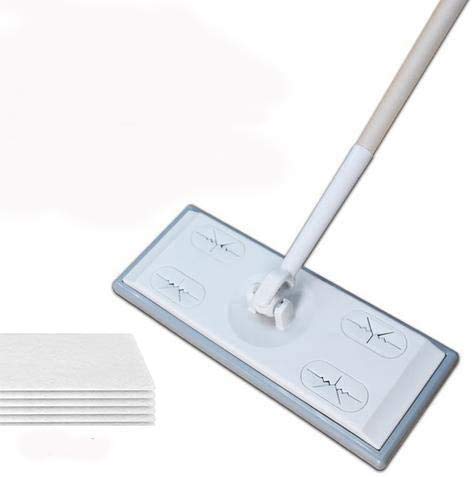 Another slightly cheaper mop that uses disposable wipes is this professional mop from Afaneep, which features a strong telescopic handle and is suited to cleaning a whole host of floor types. As with the previous mop, it comes with a 360° swivel head.
Its aluminium alloy rod certainly won't break easily either.
Things we liked
Firm telescopic handle
360° swivel head
Strong aluminium alloy rod
Things we didn't like
Not rated as highly as most of the best kitchen mops
Brushmann Floor Duster Mop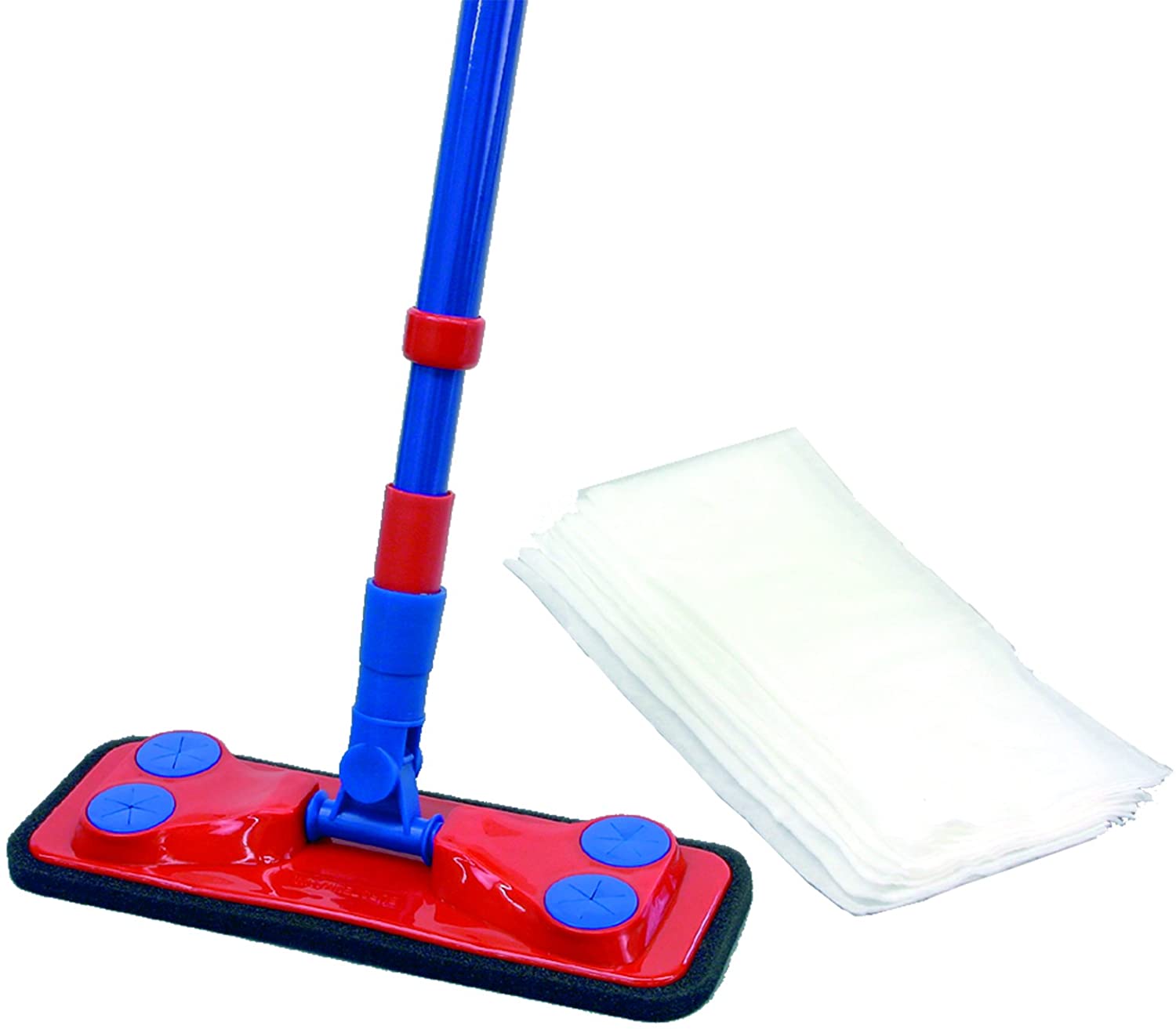 This mop also has a telescopic handle as well as dust attracting electrostatic cloths. It comes with a heavy-duty plastic head a soft pad for use on the floor.
Not only that, but this Brushmann mop uses disposable dust attracting electrostatic cloths, making it particularly effective.
Things we liked
Electrostatic mop
Telescopic handle
Things we didn't like
A little more expensive than the previous option
Best Mop for Kitchen Tiles
Vileda UltraMax Flat Mop and Bucket Set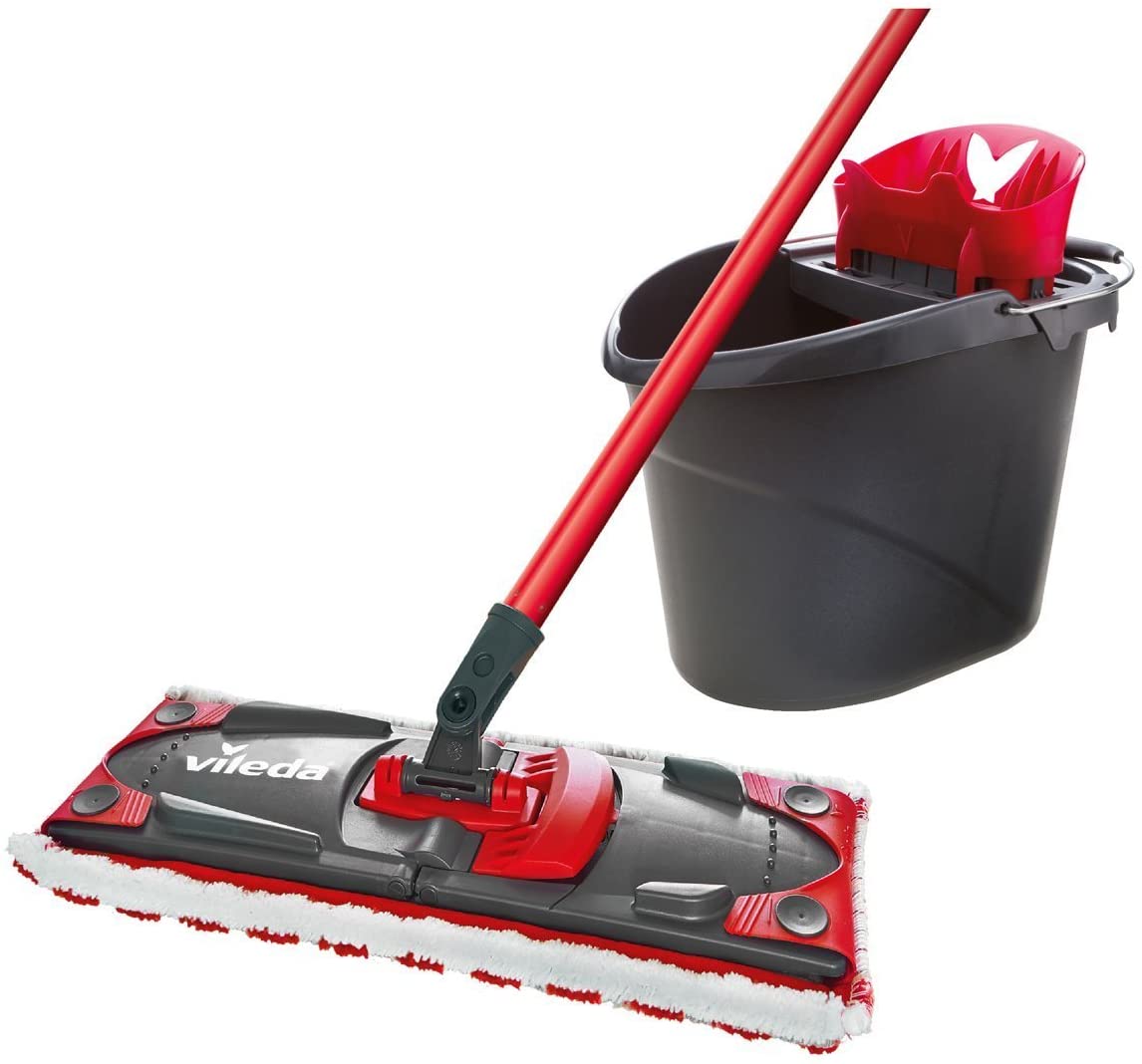 This reasonably priced Vileda mop and bucket combo comes with a 2-in-1 pad that features the brand's advanced microfibre technology. It has a low profile as well as a useful 180° swivel head. The mop's microfibres can blast away bacteria with only water.
Also, the sensitive attributes of the microfibre pad. It's great for use on kitchen tiles.
Things we liked
2-in-1 pad with Vileda microfibre technology
Low profile
180° swivel head
JML Whizz Mop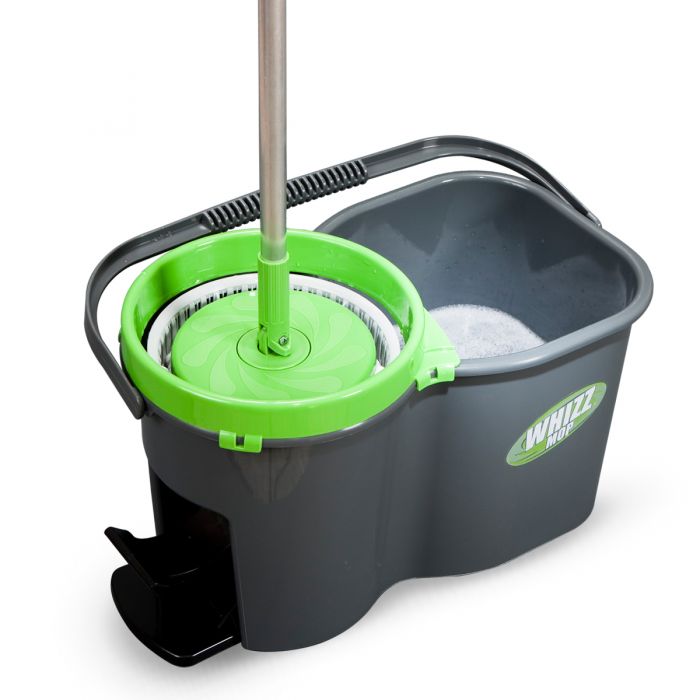 This string mop is a great choice if you're looking to clean tiles but also for muddy floors in particular. It is (you guessed it) microfibre-based, while it has been known to clean muddy floors without any clogging.
However, it does not have a telescopic handle, and it's somewhat expensive.
Things we liked
Microfibre
Great for cleaning muddy floors
Things we didn't like
Not the cheapest option
No telescopic handle
Best Budget Kitchen Mop
Addis Mega Mop and Refill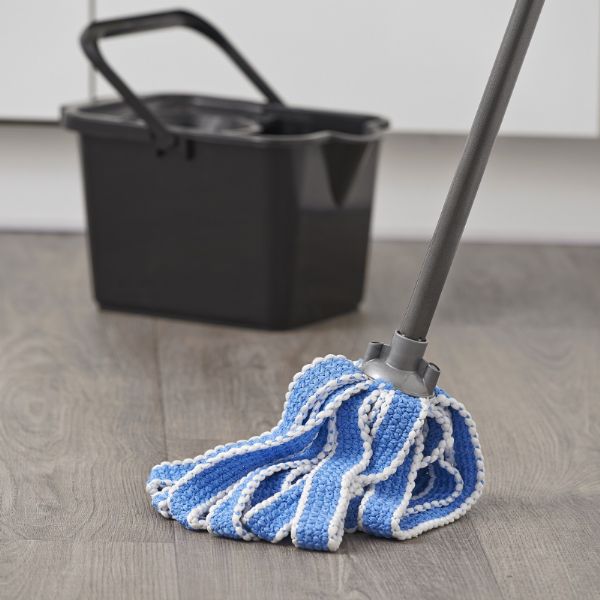 If you're looking for a good mop that costs under £10, you should consider this one from Addis. Not only is this mop especially good when it comes to cleaning vinyl floors and tiles, but it consists of microfibre strings, and replacement heads can be purchased.
With that being said, the Addis Mega Mop and Refill also lacks a telescopic handle, and the head is not machine washable.
Things we liked
Great for cleaning tiles and vinyl floors
Uses microfibre strings
Replacement heads available
Things we didn't like
No telescopic handle
The head is non-machine washable
House by John Lewis Flat Head Mop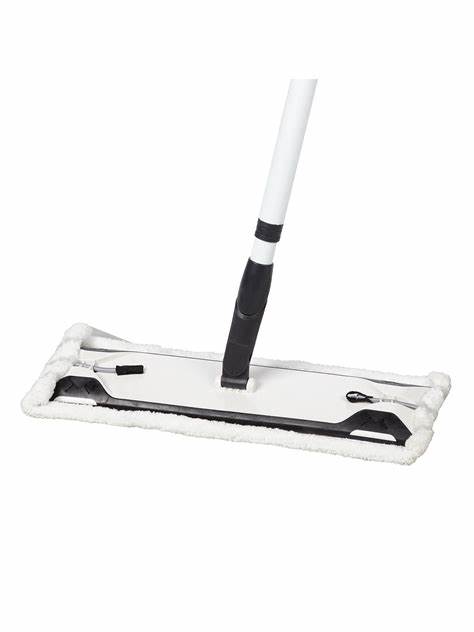 While this is another low-costing mop (not quite as cheap as the Addis, however) as a wet or dry mop, it is sufficiently muscular to allow you to clean a kitchen surface thoroughly. In other words, it works wonders.
It works well on flooring such as wood, laminate, and tile surfaces. Its adaptable swivel system comes with an ergonomic flat head.
What to Consider Before Buying a Kitchen Mop
Before purchasing a kitchen floor mop, there are some pointers worth taking on board. Let's take a closer look at some examples.
Cost
Obviously, it's essential that you search for kitchen mops that suit your preferred budget. You can find plenty of decent and even great mops for under £10. Most of the best kitchen mops tend to cost somewhere between £20 and £40, but you can find many for £50 to £100 and some (especially high-end products like steam mops) cost over £100.
Deep Cleaning Capability
While many kitchen mops on the market are pretty straightforward in terms of abilities and some, offer fantastic deep cleaning capability. If this is what you're after, however, expect to pay a bit of a premium.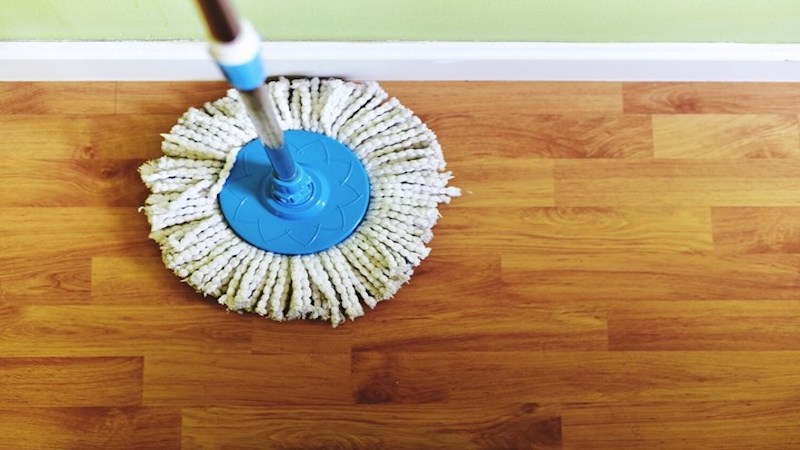 Floor Type
While most kitchen mops would suit any floor type (although not all, so ensure you check before making a purchase), some are more suited to specific floor types than others. Depending on what you're willing to spend, you could buy a particularly high-quality mop that is ideal for your kitchen's flooring.
Easy to Wash
Another consideration you should take on board is how easy a kitchen mop is to clean (for instance, is it machine washable?). If you want to mop the kitchen floor effectively, it's important that you have a good mop and a good mop head to make life easier.
FAQs
How often you should mop a kitchen floor?
Assuming it's a high-traffic area, it's best to mop a kitchen floor once a week. Otherwise, every two to four weeks should suffice.
What colour mop should be used in a kitchen?
In the context of a business, a yellow mop should be used.
How long do kitchen mop heads last?
You may expect to replace a kitchen mop once every several months, but it will simply depend on factors like how often it's used and how durable it is.
Based on these kitchen floor mop reviews, what is the best overall mop?
It's certainly difficult to say, but there is a solid case to make that the Spontex Full Action System Spin Mop and Bucket is the best kitchen mop on the market. Ultimately, though, the right choice for you will depend on your preferences and needs.
Any extra trips as to how to mop a kitchen floor effectively?
Yes, it is best to sweep the kitchen floor before mopping. This will make things easier.
Sources