pets & wildlife
Best Cat Carrier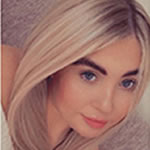 Does your cat flee at the site of a cat carrier?
Many cats dislike the experience, either because they dislike being in a cat carrier or because they have had a bad experience in one.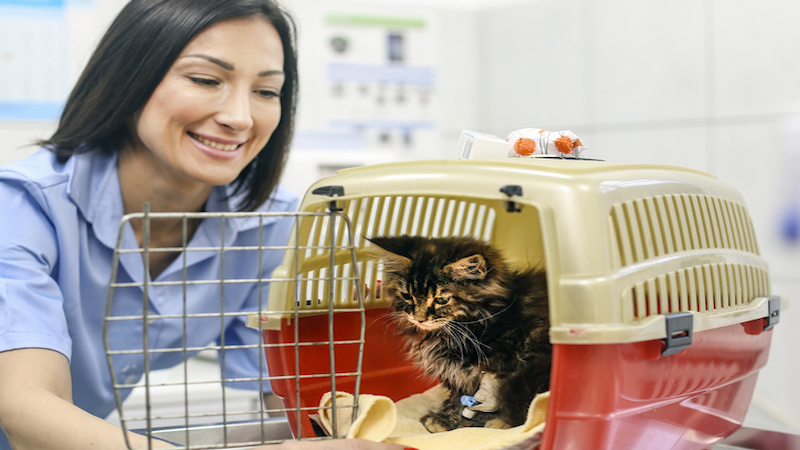 That's why this article will help you pick the best cat carrier, so you have an easy and comfortable experience when taking your cat out.
What is a Cat Carrier?
Carriers promote safe automobile travel by ensuring that your cat does not wander around the vehicle, potentially causing an accident by interfering with your driving. When cats are scared, they are more prone to flee. It may be tough to locate your cat if they bolt out the car door.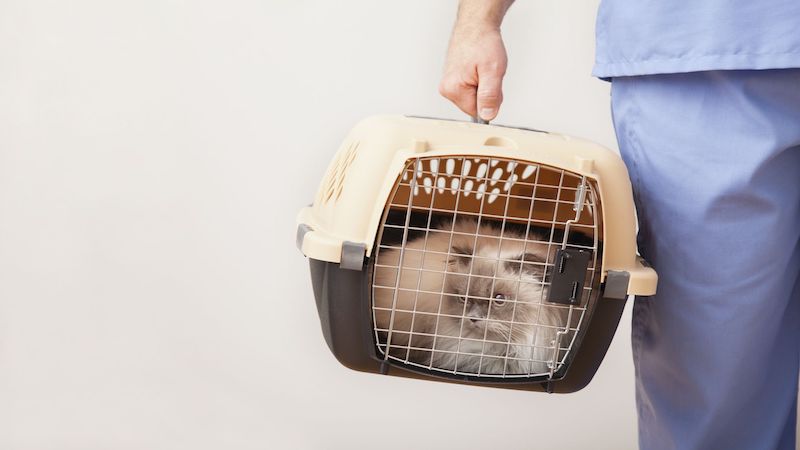 The ideal cat carrier should be sturdy, light, safe, and simple to clean.
The carrier should be large enough for your cat to lay down comfortably and alter their posture while remaining secure enough to prevent them from falling around within.
How Does a Cat Carrier Work?
Your carrier should ideally be detachable, with the top half being removable from the bottom. If your cat is scared, you can unclip the top half of the carrier and carefully remove the cat out or allow the vet to check them while they are still in the bottom half.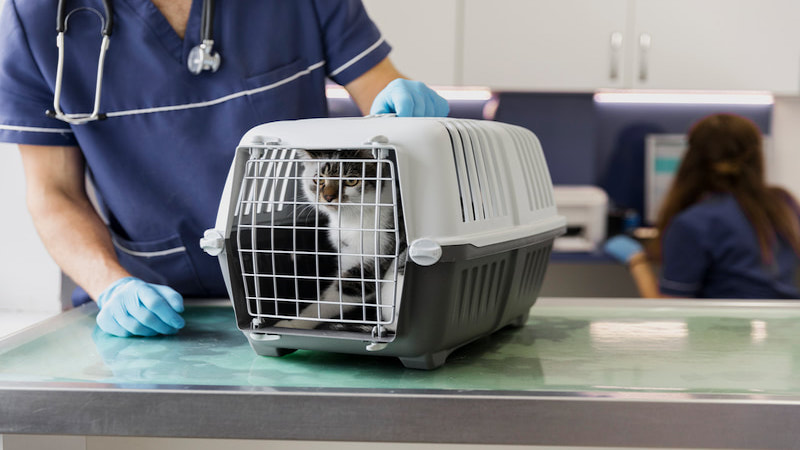 To get your cat into the carrier, you should follow these simple steps:
Place the carrier in your cat's favourite room, with the cover off, where they may relax.
Use a pheromone spray, such as Feliway.
Put a familiar blanket in the base that smells like them; this will comfort them while also preventing them from sliding.
Place some treats in the carrier every day until your cat is willing to enter on its own.
Rep the previous procedures after putting the top of the carrier on, making sure your cat isn't in the bottom half. Keep the door open all the time.
When your cat is comfortable in the carrier with the top on, close the door for a few seconds to thank your cat for his or her quiet behaviour.
Increase the time each day until your cat can be in the carrier for a few minutes with the door closed.
Types of Cat Carrier
Choosing the right carrier for your cat is a valuable investment because a decent carrier provides an added level of security for your cat and can help you and your cat travel more comfortably.
Without a carrier, transporting a cat can be risky for both you and your cat. This section will go through the different cat carriers and which ones are ideal for your cat.
Soft Sided Cat Carrier
These are constructed from durable, flexible materials. They don't take up as much space as rigid plastic carriers. Some are less durable and supportive than hard plastic carriers. There are multiple openings in many soft-sided carriers.
If your cat becomes vehicle sick, cleaning them may be more difficult. Scratching cats can cause the carrier to tear or wear down. Some cats can push their way out of a carrier that has been zip-locked shut.
Cardboard Cat Carrier
This is a temporary mode of transportation. Most cardboard carriers are the same size and do not allow the cat to spin around properly. Some cats may rip the cardboard to shreds.
If the cat soils it while travelling, it is difficult to clean. Because it is more difficult to secure the opening, there is a possibility that the cat will push or pull its way out of the carrier in a parking lot or other potentially dangerous location.
Hard-Sided Cat Carrier
A suitably sized hard carrier allows the cat to turn around and stretch while maintaining a sense of security. The majority of them allow you to remove the top.
If they become filthy, they are simple to clean. They are also more durable than the carriers mentioned above.
Rolling Cat Carrier
These are a little more spacious for the cat. They also give the cats a view of their surroundings. Because they can wheel the cat where they need to go, a rolling carrier is helpful for households who have trouble carrying things.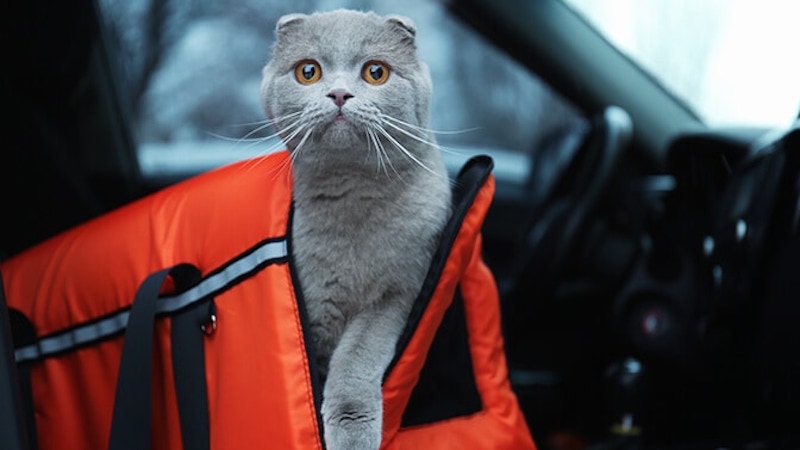 If they've been stained, they're notoriously difficult to clean. The noisy and jarring movement of being rolled across pavement can terrify some cats.
Top Opening Cat Carrier
Top-loading cat carriers, fortunately, are popular, inexpensive, and simple to obtain. Top loading cat carriers are among the best cat carriers for vet visits since they are simple to use, and many cats find them pleasant.
Wired Door Cat Carrier
Wire door cat carriers are sturdy and long-lasting carriers that are made exclusively for transporting your kitty. Short trips to the vet, visiting friends, or any other occasion where you need to transport your cat are all possibilities. This carrier is also suitable for small dogs.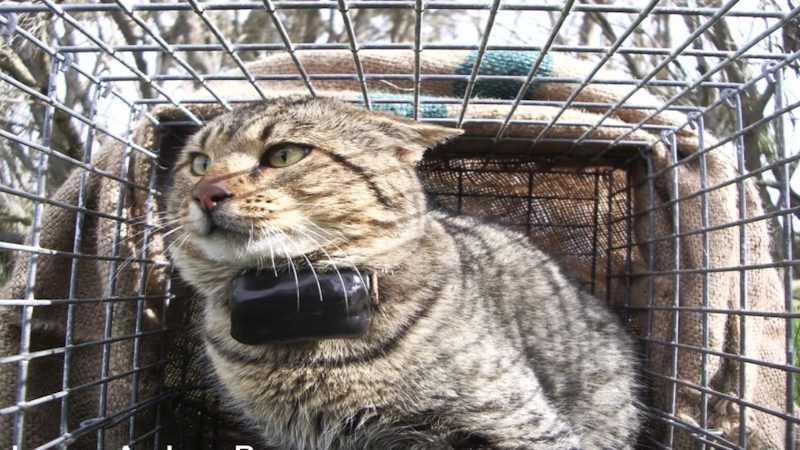 Wicker Cat Carrier
A wicker cat carrier is a weaving method that is used to make baskets and furniture. Wicking is commonly done with reeds, rattan, and cane, but it can also be done using synthetic materials.
They're unquestionably more fashionable than plastic carriers. They have a vintage look that a lot of people like.
Plastic Cat Carrier
Plastic is the safest sort of carrier for your cat to travel in, as opposed to material or cardboard, and it is also more pleasant than wire mesh. Plastic carriers are also much easier to clean.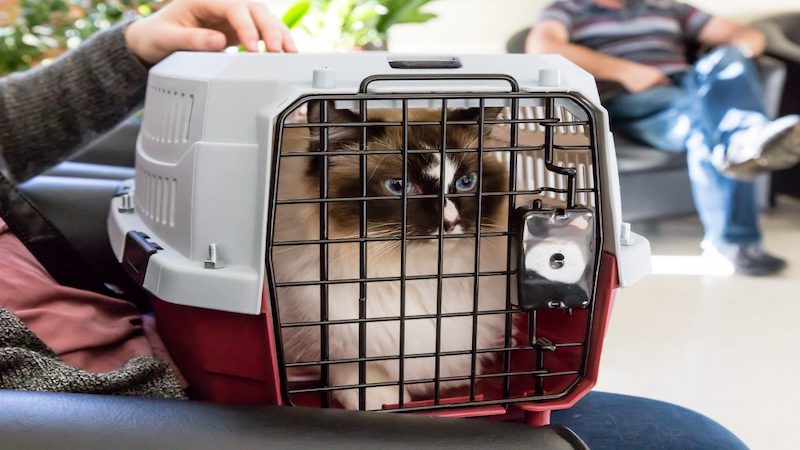 Cat Carrier Backpack
A cat carrier backpack can also be used to transport your pet. While these carriers are entertaining, they are also more stressful for cats than other carriers.
Fabric Cat Carrier
A fabric carrier should make a cat feel more at ease. It will also be simpler for them to sit or lie down. Fabric cat carriers are easier to transport since they often have a shoulder strap or handle.
There are generally many openings, making it easier to get the cats in and out. It eliminates the need to 'tip' them out, as is the case with some front-loading hard carriers.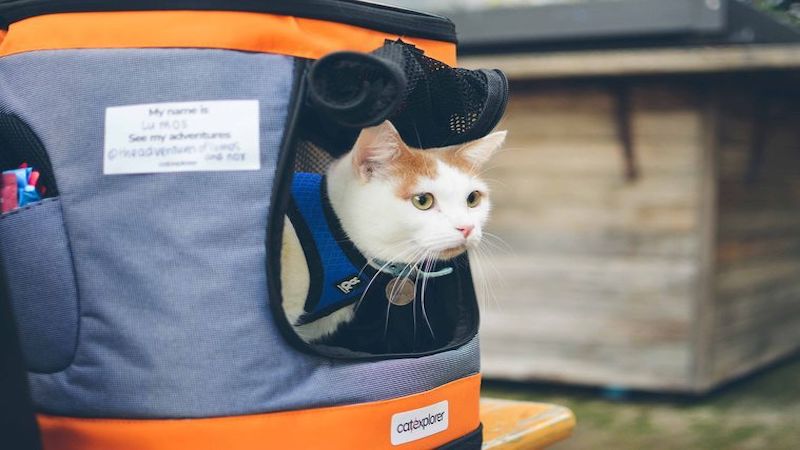 Best Cat Carriers
As any cat owner knows, some cats despise being placed in a carrier. However, a good one may make travelling more comfortable and less stressful for your cat, as well as for you.
The most crucial element to consider while choosing one is the one you want for your cat. This section of the article will walk you through the best cat carriers available.
Best Soft-Sided Cat Carrier
Lekesky Soft-Sided Pet Carrier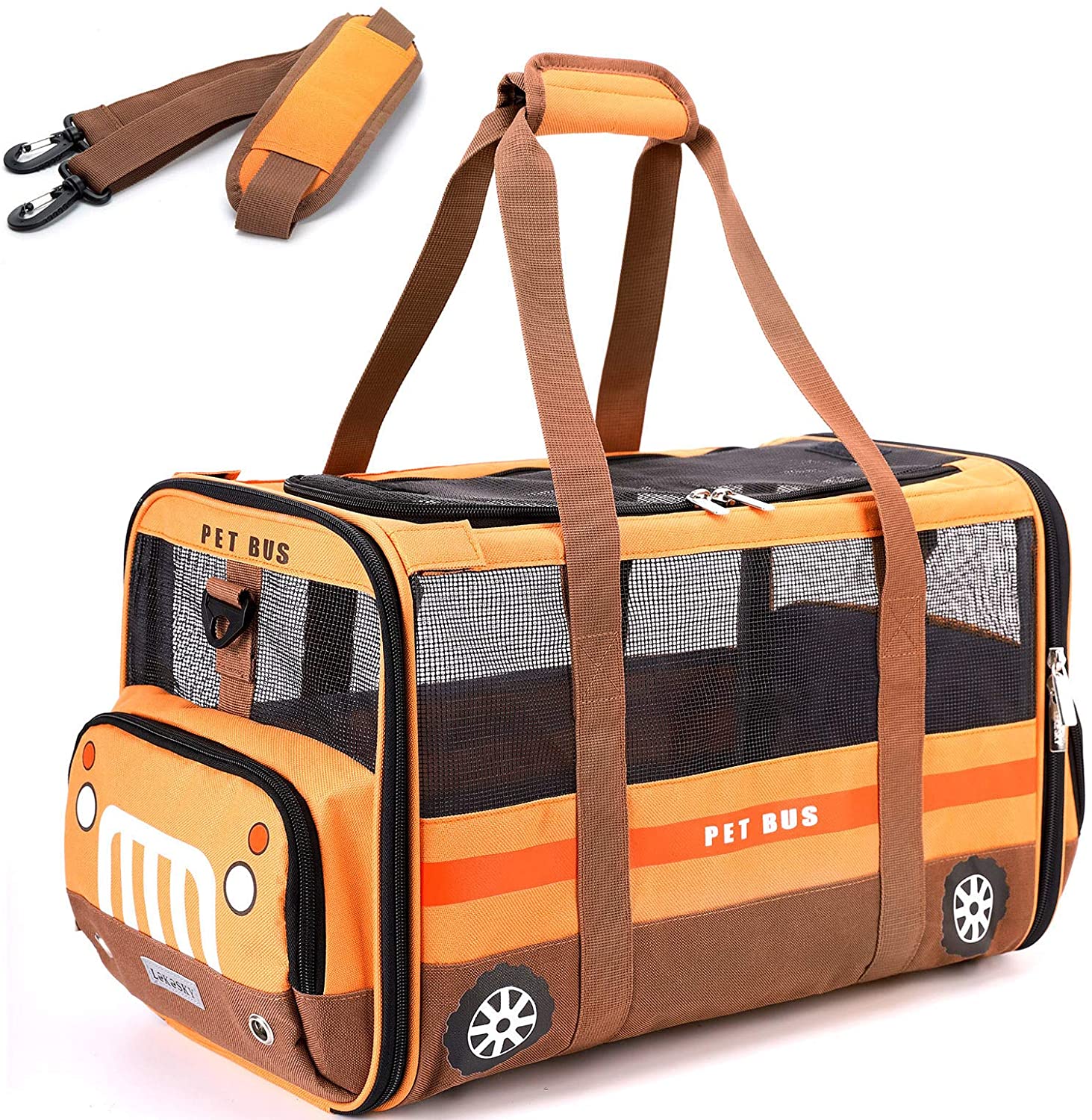 Not only is Lekesky's soft-sided pet carrier styled like a cute school bus, but it's also useful. Three entry points offer you plenty of options for luring your cat inside, and the helpful pockets on either end are expertly woven into the amusing design.
Things we liked
Looks good
Three entry points
Pockets on either side
Henkelion Soft Sided Collapsible Cat Carrier
This soft-sided, collapsible cat carrier has the highest rating on Amazon and is ideal for cats and small dogs. According to one five-star reviewer, it offers amazing features and is reasonably priced.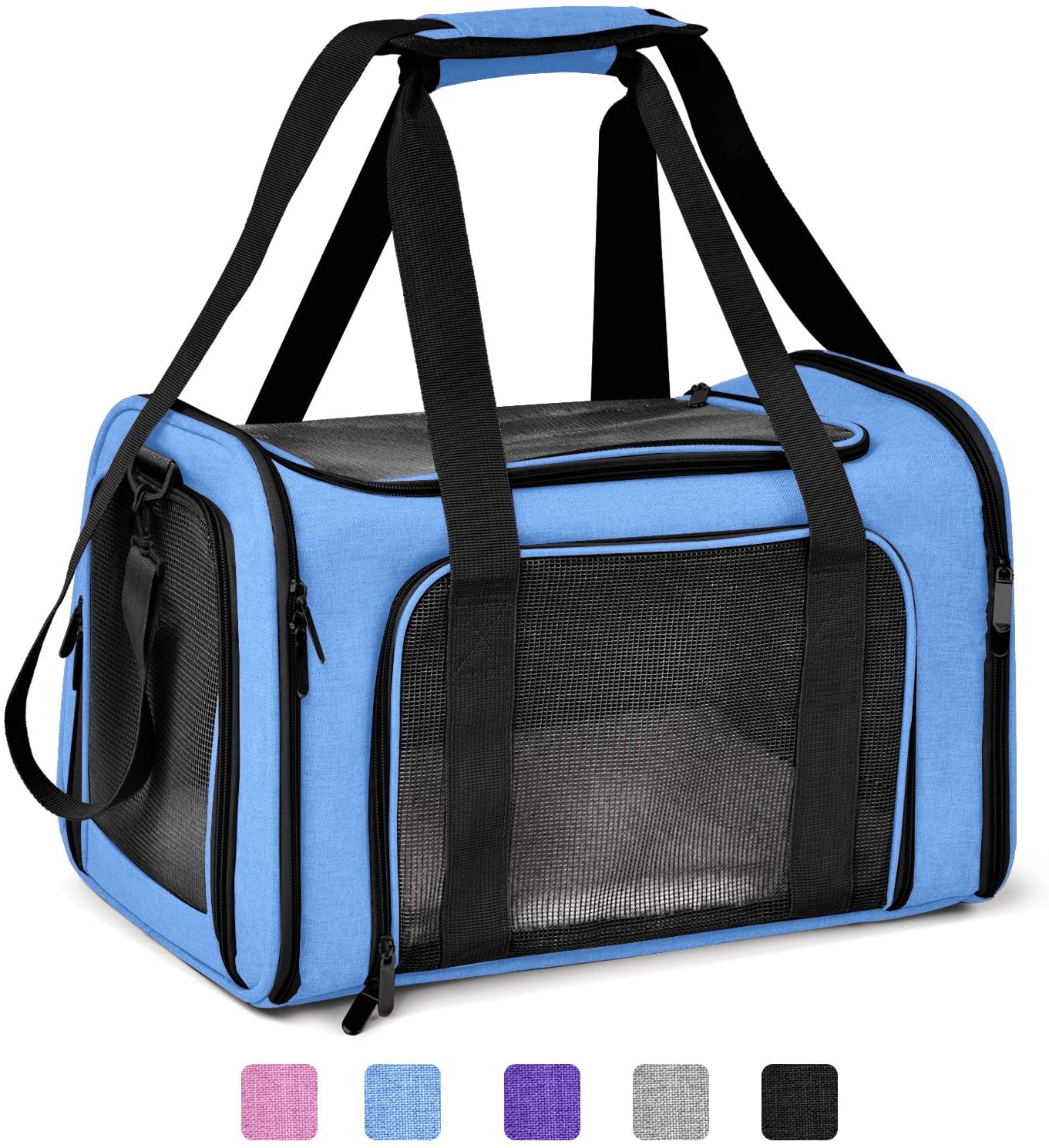 They particularly enjoy the different zippered openings, which are ideal for timid cats visiting the veterinarian since they allow simple activities to be completed without removing the cat from the carrier.
Things we liked
Airline approved
Collapsible
Waterproof
Things we didn't like
On the smaller side
Flimsy mesh
Pet Magasin Luxury Soft-Sided Cat Carrier
This lightweight cat carrier weighs a little over two pounds and is well-made, according to reviewers'. Many people also mention how relaxing the space appears to be for travelling cats.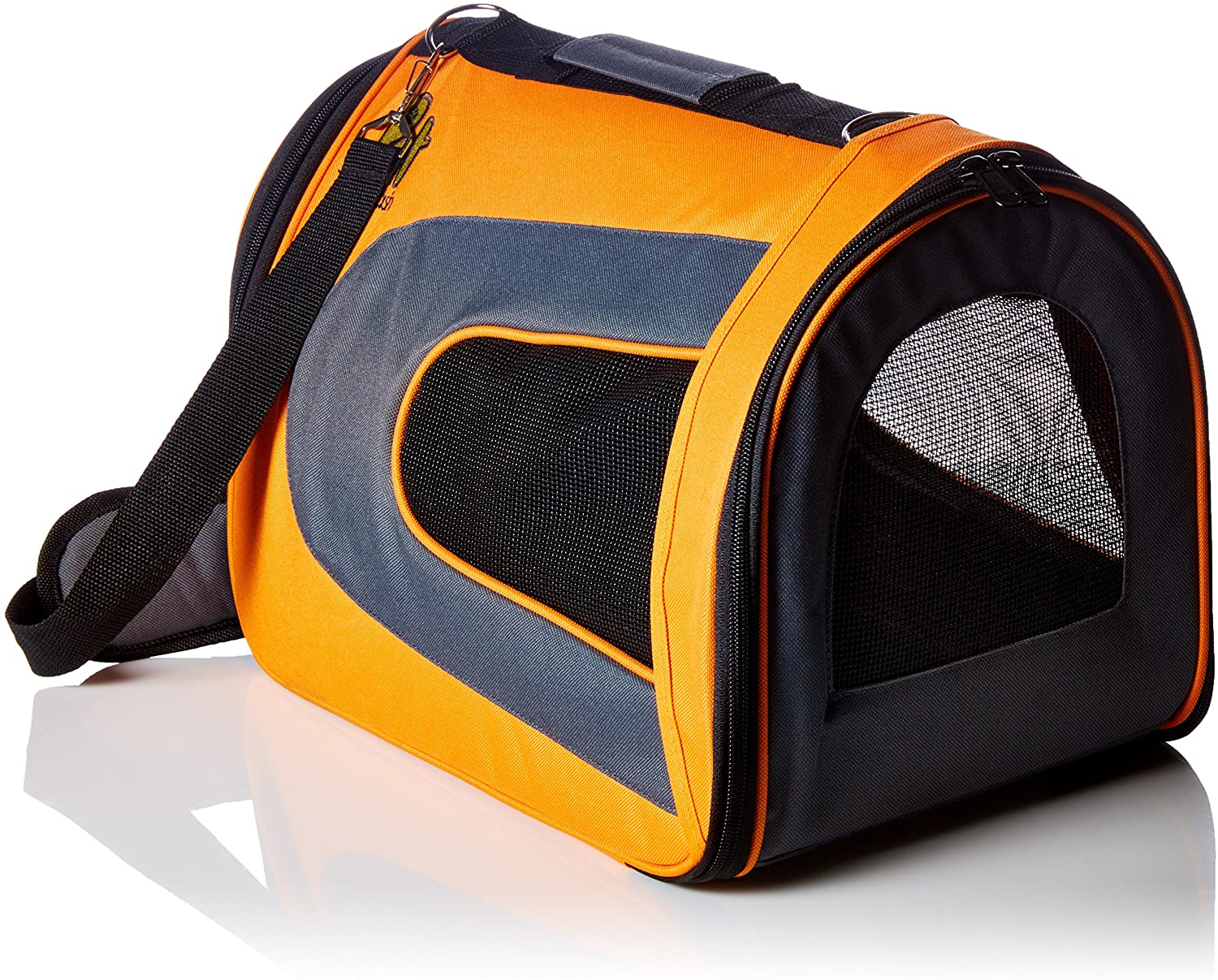 The carrier's zipper allows you to access the inside by unzipping it slightly, and the outside pocket is useful for carrying goodies and vet certificates, which are essential when flying.
Things we liked
Lightweight
Outside pockets
Best Cardboard Cat Carrier
PPI Cardboard Pet Carriers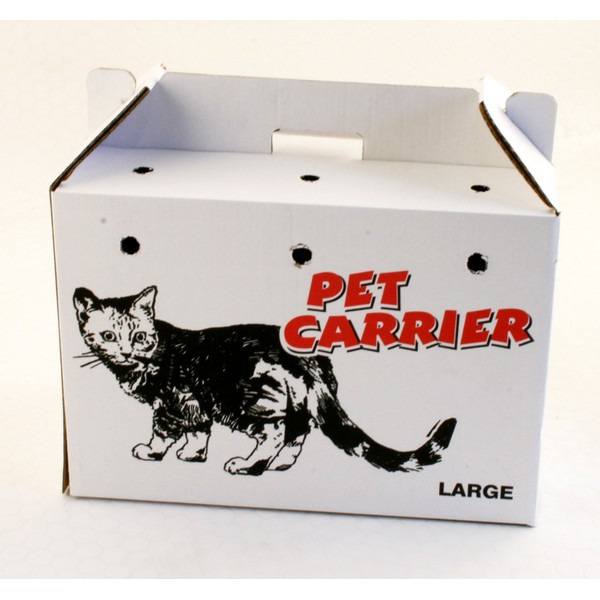 These PPI Cardboard Pet Carriers are ideal for transporting your little animal quickly, easily, and safely.
Each carrier has ventilation holes and can be folded flat for storage.
The Good
Folded flat for storage
Quick and easy to use
The Bad
Can only be used once
Not very sturdy
Coverdale Cardboard Pet Carrier Pack of 5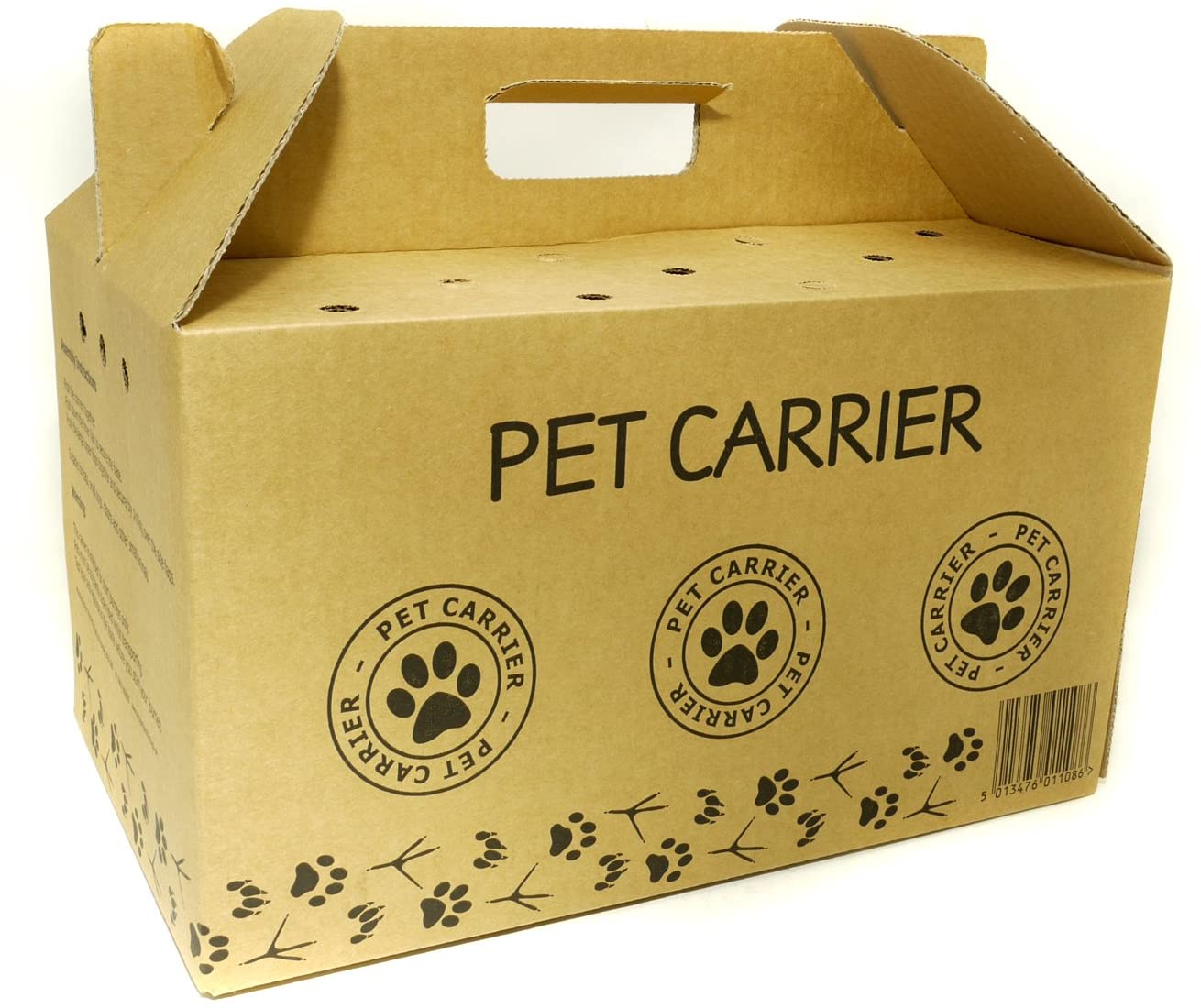 This large cardboard Pet Carrier measures 460mm x 363mm x 253mm. According to some customers, it's best for tiny cats, as larger cats broke out in seconds.
It's cost-effective because it comes with five for only £22.26.
The Bad
Easy to break out of
Not very sturdy
Revival Animal Health Cardboard Pet Carrier 12pk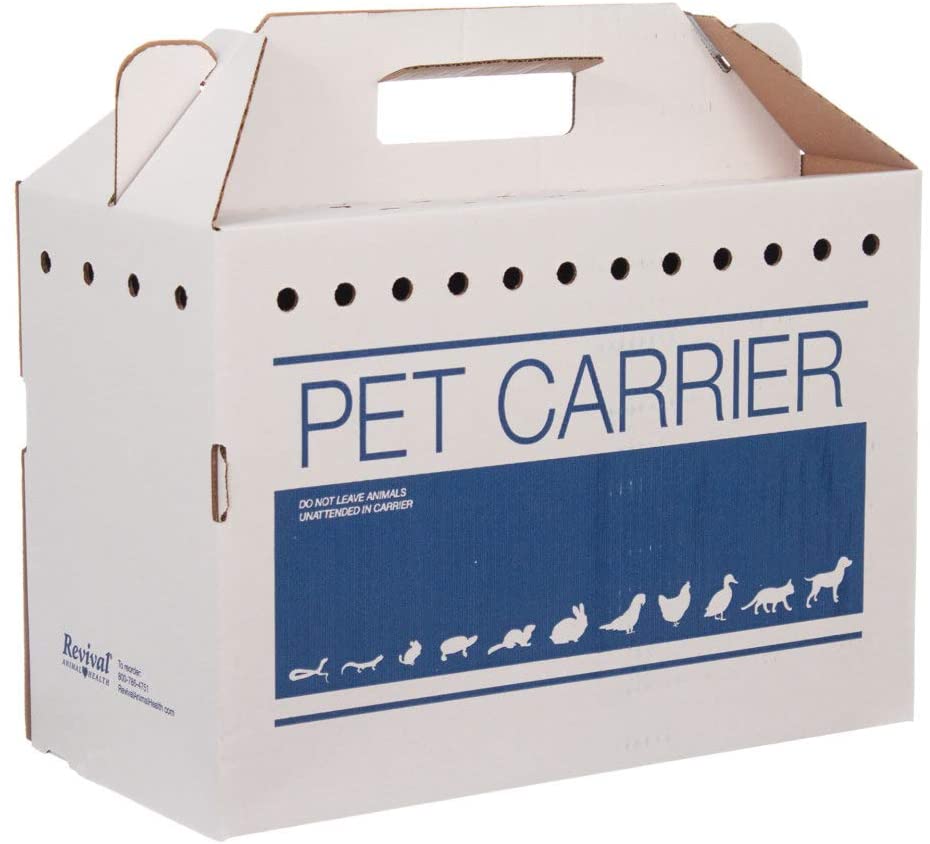 This is ideal for when you need to transport your pet fast and easily. It is made of cardboard and has a unique water-based coating for moisture resistance.
Stability is ensured by strongly bonded joints, as well as ventilation holes.
The Good
Moisture resistant
Stronger than other cardboard cat carriers
Cheap
The Bad
Can only be used once
Not very sturdy
Best Hard Sided Cat Carrier
Petmate Two Door Top Load
This hard-sided cat carrier gets five stars from 80% of reviewers, and it's big enough to carry two cats at 24 inches long. One reviewer said, "My one-and-a-half-year-old cat and six-month-old kitten both fit comfortably in this carrier with lots of room to walk around."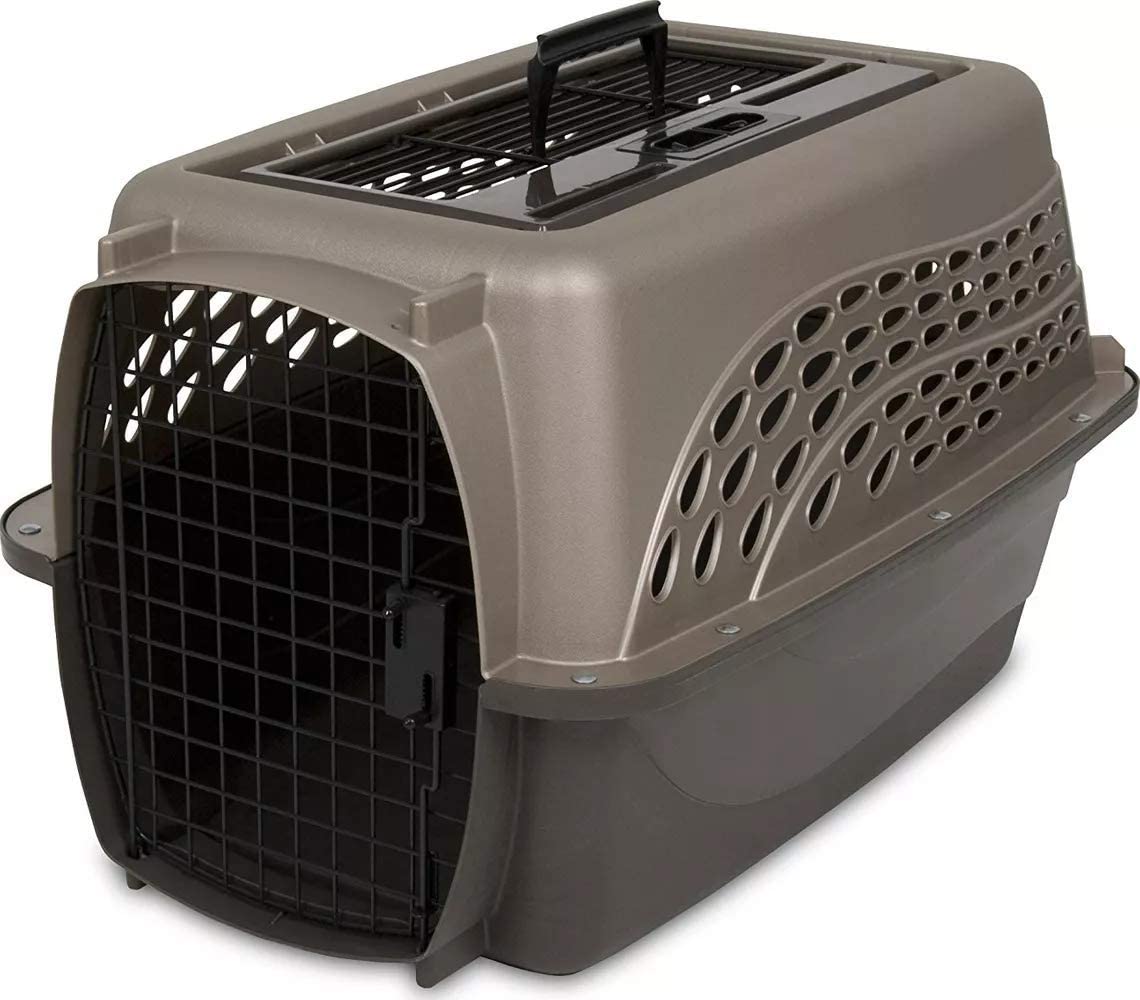 "This fits one of my eight-pound cats very comfortably, as well as two eight- to ten-pound cats easily," writes another.
The Good
Can carry two cats
Two doors
Sturdy
Aspen Pet Porter Heavy-Duty Pet Kennel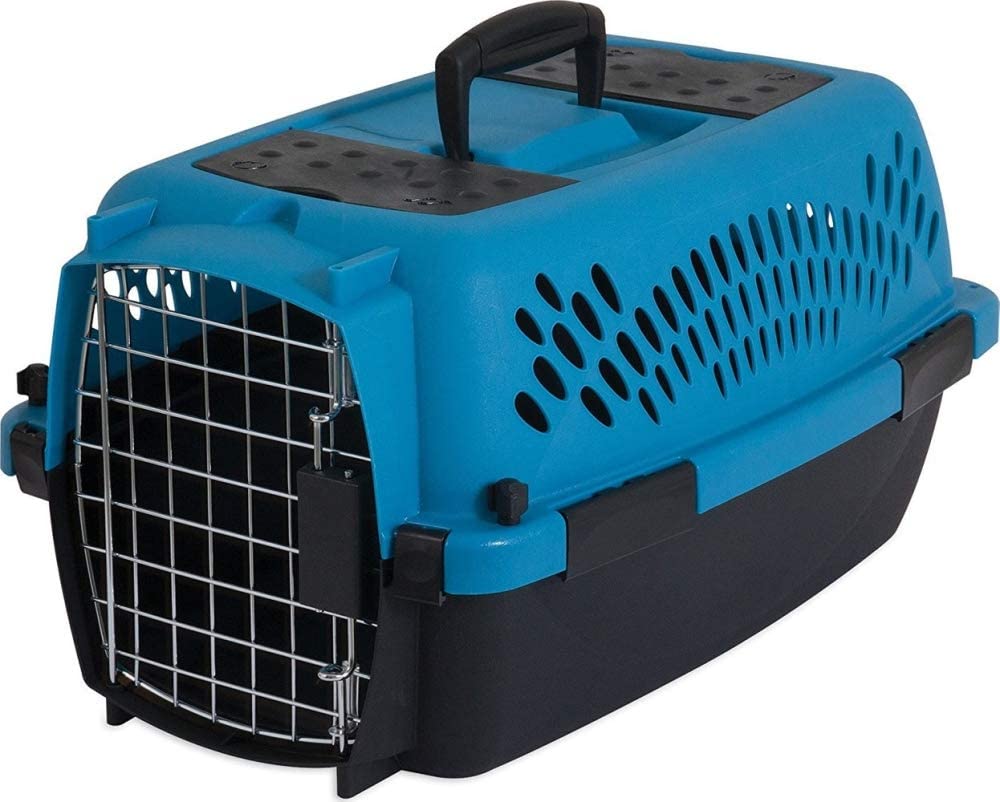 This cat carrier has been described as "durable" and "heavy-duty" by several reviewers. It has a tough exterior and a sturdy metal door, making escape nearly difficult for your cat. It "simply fits into my car's seat and works well with the seat belt," according to one buyer, who also appreciates its "ultrasafe construction."
The Good
Durable & heavy duty
Secure
Easy to put together
AmazonBasics Two Door Top Load Pet Kennel
Pets may be loaded easily with the 2-door type. There is ample ventilation on the sides, top, and back of the crate. For added security, included screws can be used to secure the top and bottom, and there is a spring-loaded latch for smooth opening.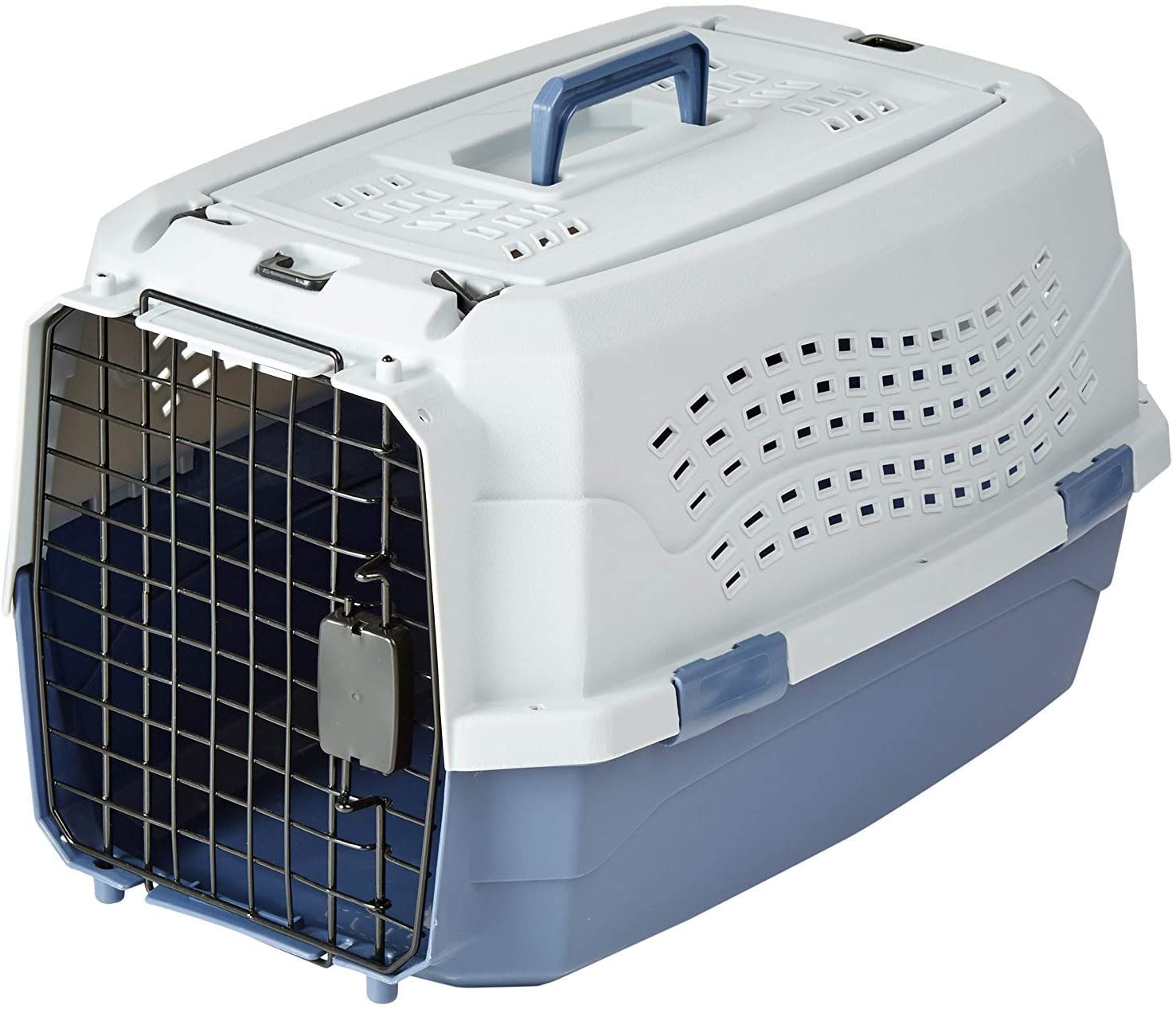 For convenience, the top door has a handle and latches that may be opened to the left or right.
The Good
Two doors
Added security
Sturdy & tough
Best Rolling Cat Carrier
Gen7Pets Geometric Roller Carrier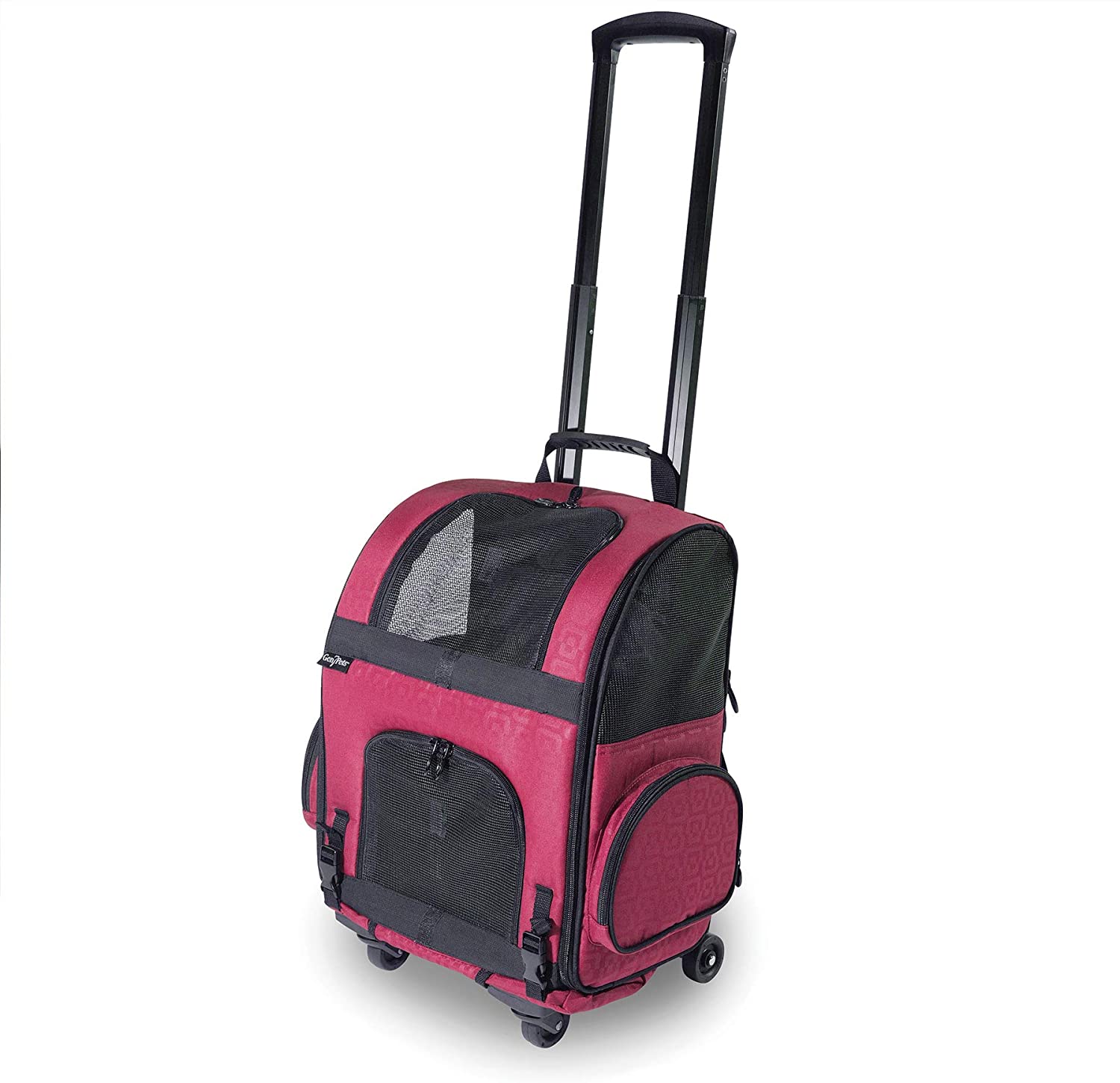 The main focus of this carrier appears to be on the pet owner's convenience. The idea is that users may draw the carrier behind them, similar to carrying luggage, making it easier to navigate busy streets and areas.
The storage compartments, telescopic handle, and the system's ability to change into a backpack add to the overall convenience.
The Good
Easy to move
Convenient
Backpack option
Petsfit Pet Carrier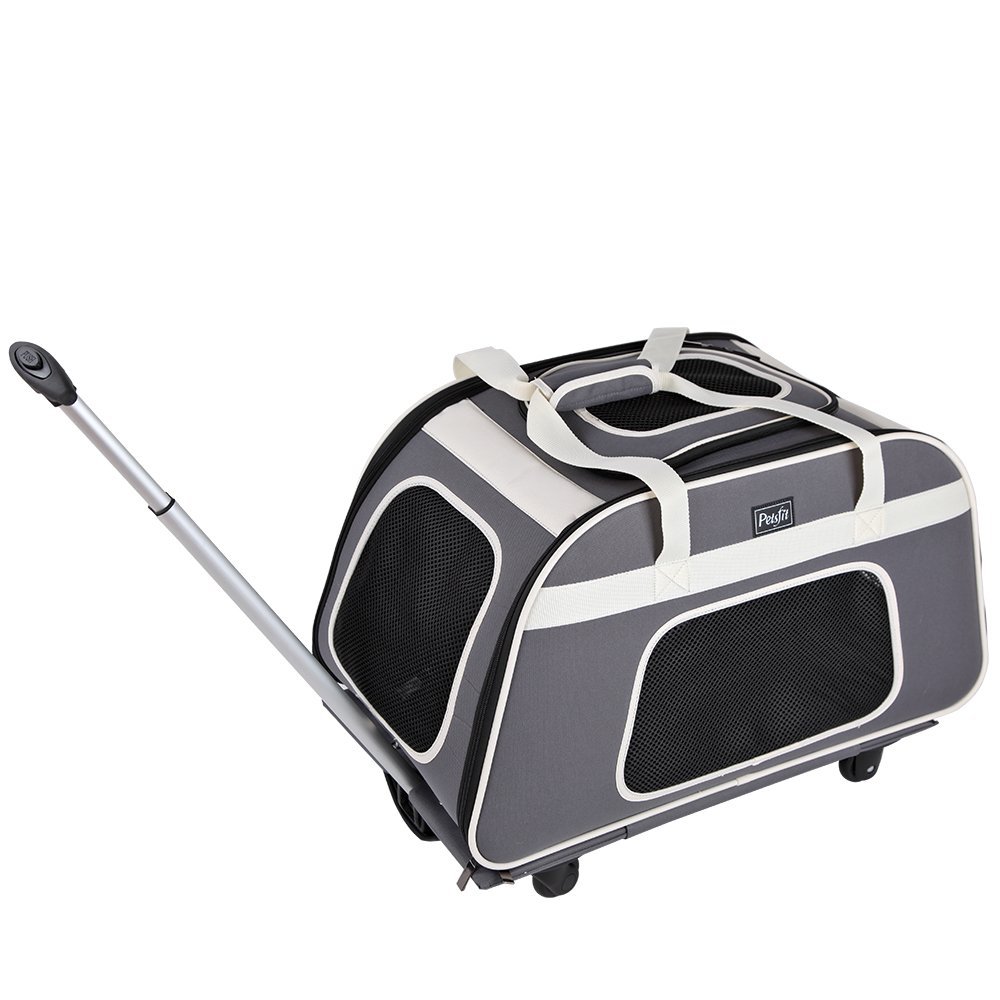 This PetsFit item works similarly, allowing you to pull it along from behind.
This one, however, is bulkier and not intended for use on an aeroplane. Despite this, it has many of the same characteristics, such as multiple entrance points, mesh ventilation panels on the sides, and storage places for valuables.
The Good
Easy to move
Convenient
Backpack option
Ibiyaya 4 in 1 Pet Carrier
This carrier turns into a backpack or a carrier on wheels from a more standard carrier. The seat may be flipped horizontally or uprightly, and the wheelbase, handle, and various straps can be used as needed.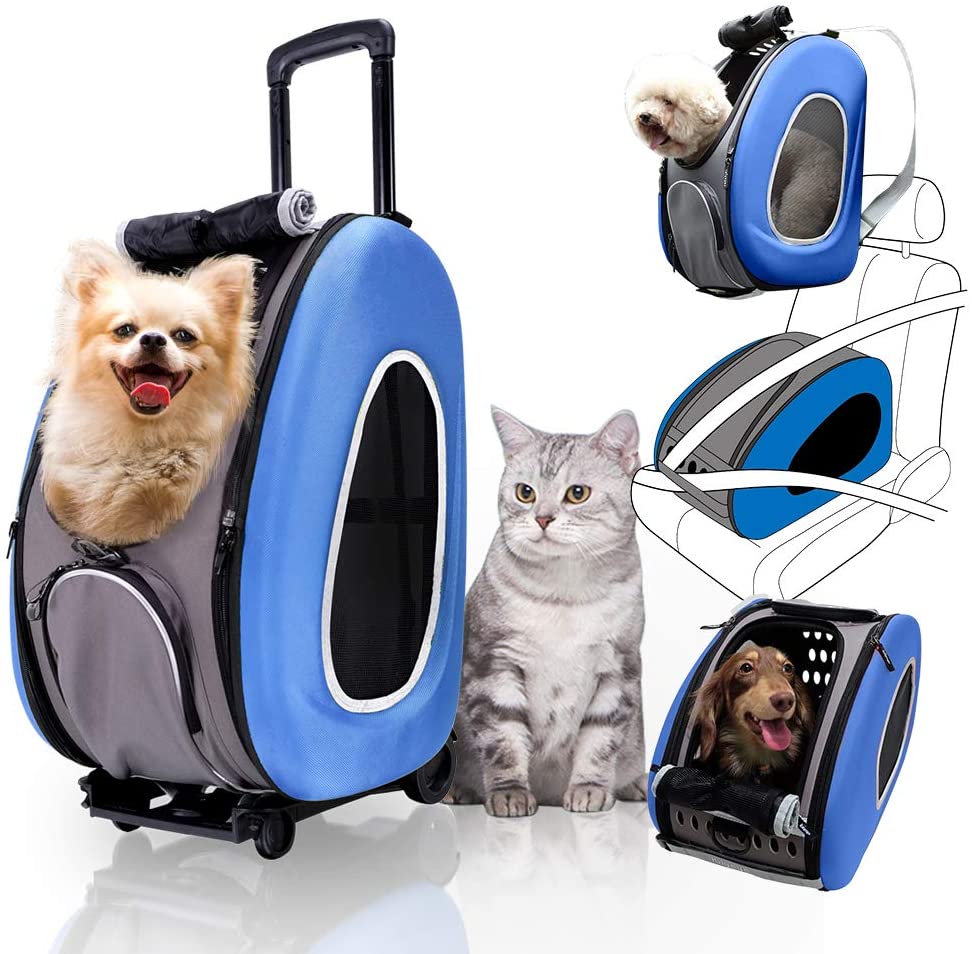 You may rest assured that your dogs and cats will be happy. While being pushed or carried around, the cover on the zippered door slides back to give them a terrific view.
The Good
Versatile
Pockets
Easy to put together
Best Top Opening Cat Carrier
Catit Cabrio Top Opening Cat Carrier
The Catit Cabrio is an excellent cat carrier for everyday use. The carrier's surfaces are easy to clean, the top handle is comfy to hold, and there's enough room and ventilation to keep your passenger in good form.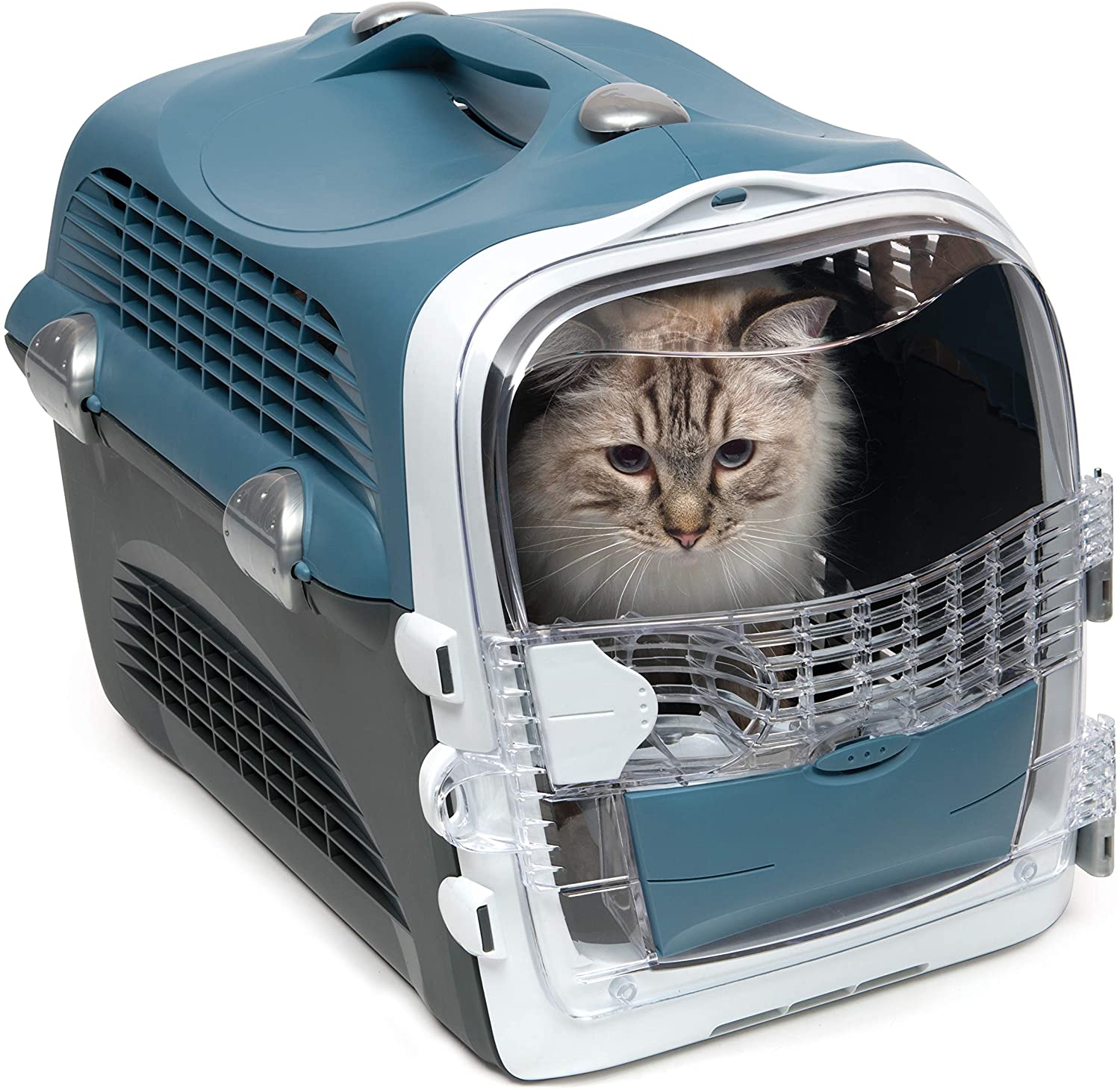 The biggest advantage is that you have two options for getting your cat inside: through the front gate, removing the lid, and lifting the cat inside.
The Good
Easy to clean
Two openings
Comfortbale to hold
The Bad
Only good for shorter journeys
MDC Cat Carrier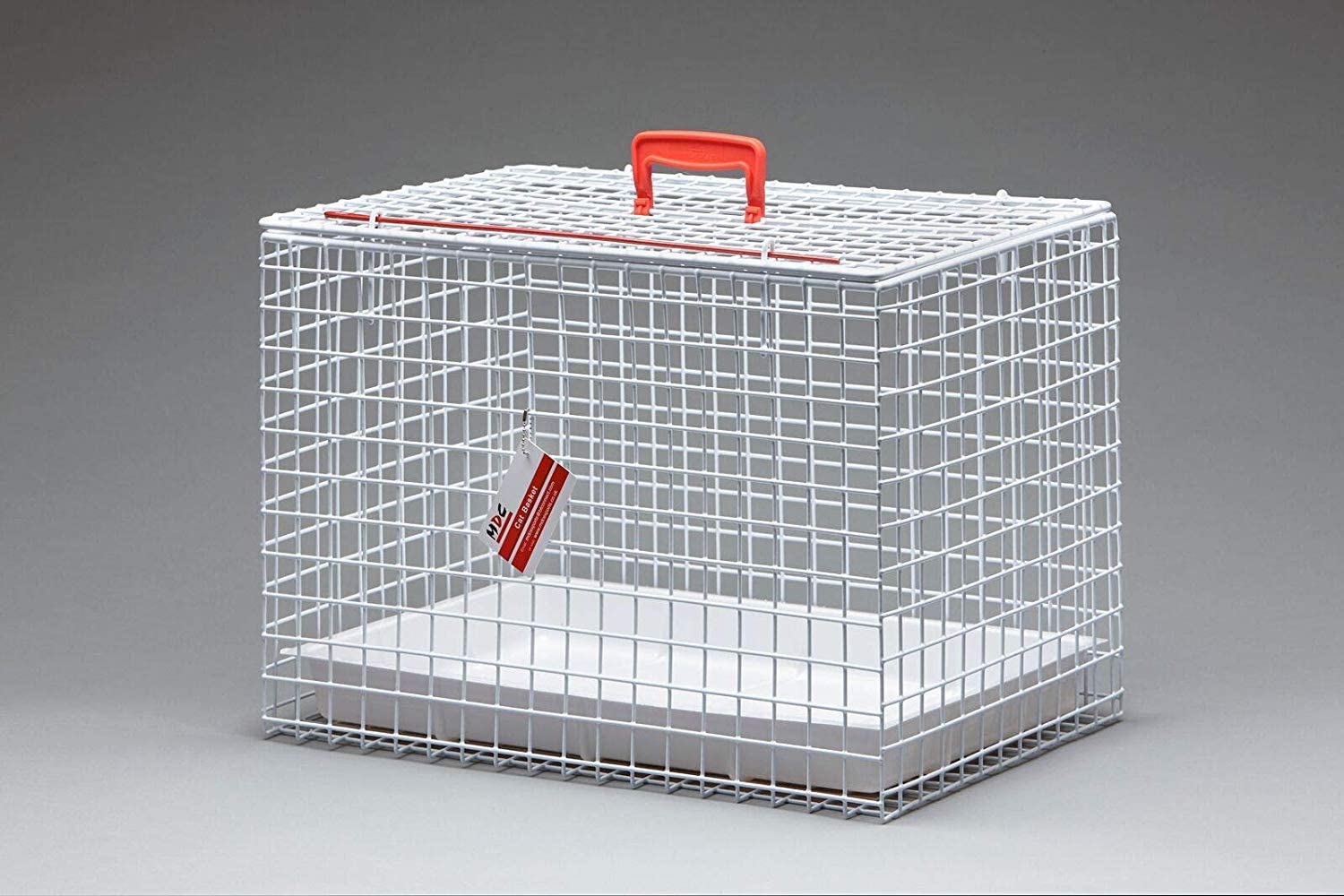 Some cats and their owners prefer a carrier that allows for excellent visibility in all directions. This allows the owner to keep an eye on the cat while also observing what's going on around it. If this sounds like something that you and your pet would value, we recommend looking at this carrier.
It's safe, light, and simple to use, and it's incredibly versatile.
The Good
Great visibility for cats
Light
Versatile
Pet Magasin Hard Cover Collapsible Cat Carrier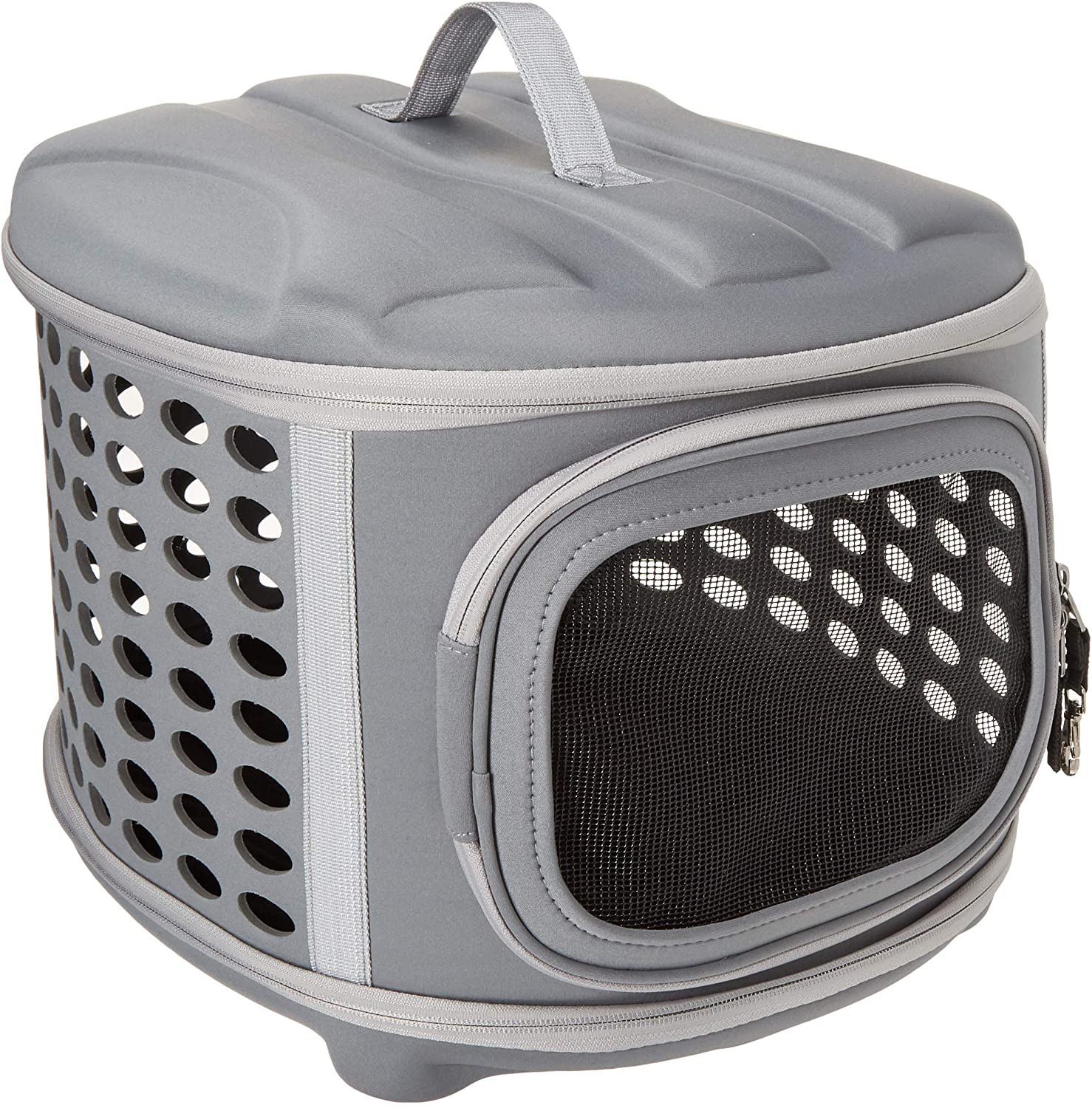 Hundreds of reviews praised the ease with which it may be stored, and many liked the option to put their cat in through the top opening.
Simply unzip the top zipper about 85 per cent of the way around, then quickly zip it back up after the cat is inside. It's the only way you'll be able to get your carrier-averse cat inside.
The Good
Collapsible
Stylish
Light
The Bad
Fiddly to assemble
Not easy to clean
Best Wire Door Cat Carrier
Ferplast Atlas Wire Door Carrier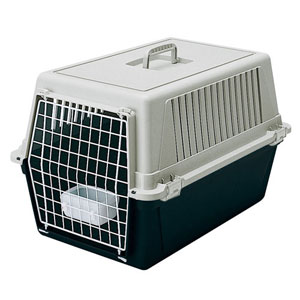 This is a tough, roomy, no-nonsense pet carrier that prioritises functionality above frills. The carrier is easy to clean and has a textured exterior that is nice to the touch and gives traction, which avoids sliding while travelling.
The Good
Spacious
Tough
Easy to clean
Comes in three sizes
The Bad
More expensive than other carriers
Petmate Compass Kennel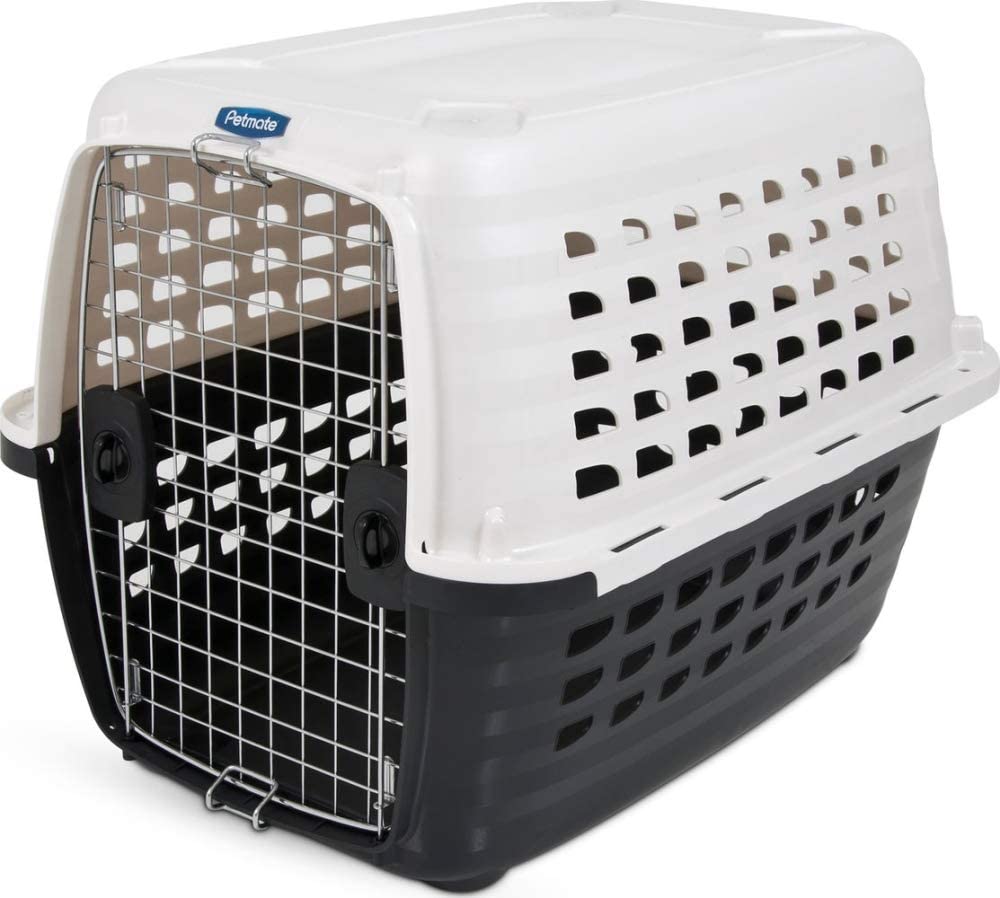 Petmate's well-made and dependable carrier is ideal for carrying your cat. 360-degree ventilation and a big doorway for simple entry are two standout characteristics.
This cat and dog kennel has a 2-way door that opens on both sides for simple pet access and ventilated sides for optimal visibility and airflow.
The Good
360-degree ventilation
Large entrance
Two-way door
The Bad
Not airline apporved
Small
RAC Pet Carrier
This wire door cat carrier comes with a gadget as well as a convenient plastic carrying handle. It also has vents for good air circulation and a handle. It features a high-quality design and a large carrying capacity. A water/wood plastic clip-on tray is also included.
The Good
Water/food tray included
Cheap
Durable
The Bad
Smaller than other carriers
Can be hard to assemble
Best Wicker Cat Carrier
Trixie Wicker Cat Basket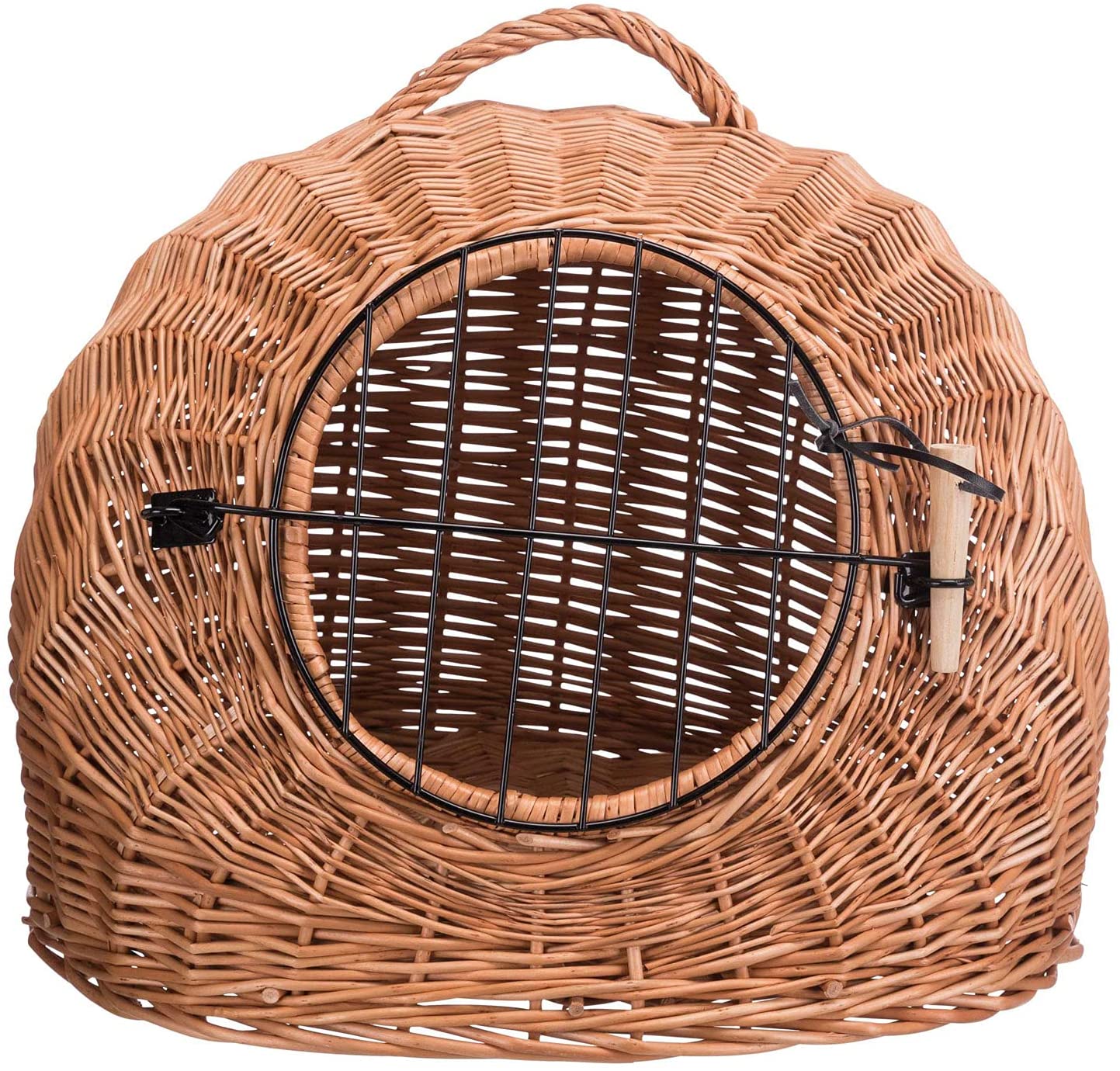 This is a fantastic tiny cat carrier with lovely natural materials and a sturdy metal door that keeps it securely closed. As with many "natural" cats baskets, the disadvantage of this carrier is that it is difficult to clean.
However, the extra effort required for upkeep between uses is justified by the charming, cat-pleasing design.
The Good
Looks great
Can be used as cat bed
Eco-friendly option
Prestige Wicker Igloo Pet Carrier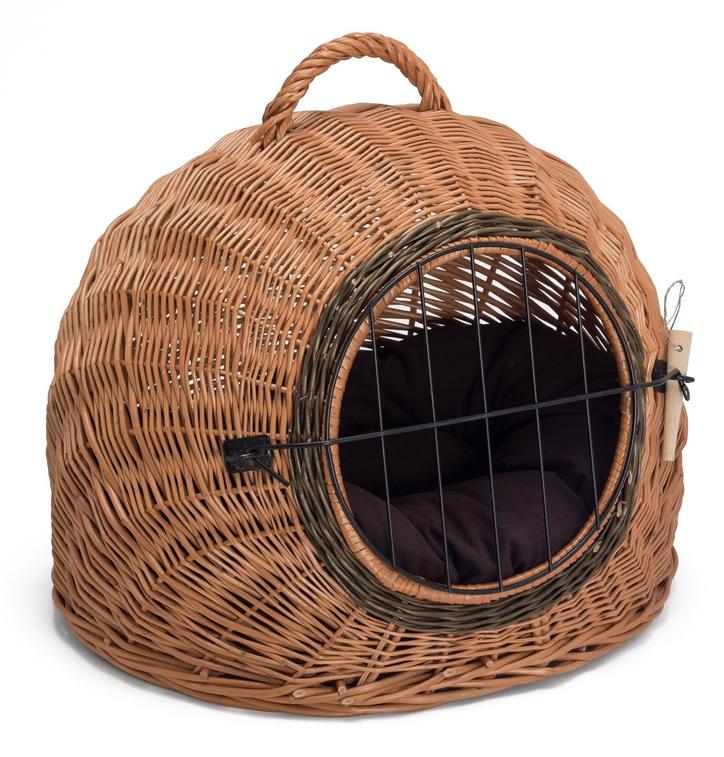 This is a handcrafted wicker basket that is chemical-free and environmentally friendly. Its external dimensions are approximately 50cm x 40cm x 40cm, making it appropriate for medium-sized cats.
When I tested how it locked and opened with the bar, the clip fastener that secures around the wicker structure on one side and holds the locking device seemed to function somewhat open from the inside.
The Good
Paddde cushion included
Natural material
Looks good
Best Plastic Cat Carrier
Rosewood Plastic Pet Carrier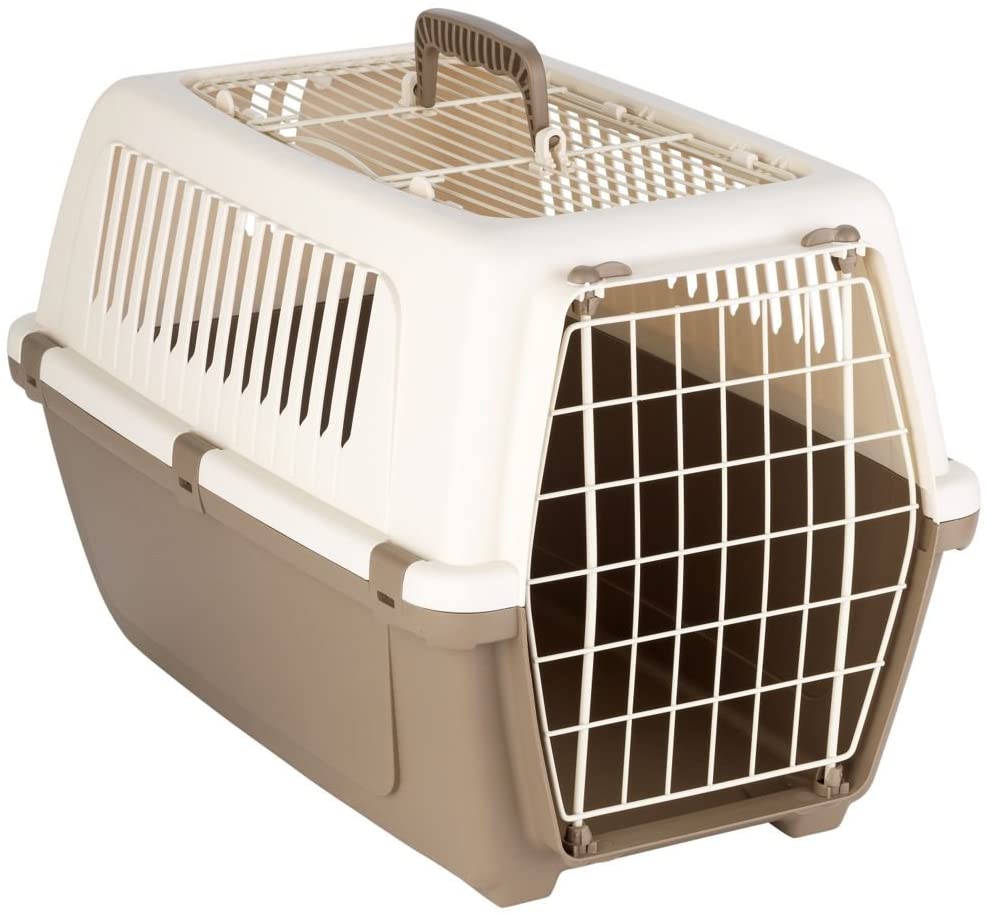 If you're looking for a simple, cost-effective way to transport your cat, the Rosewood plastic pet carrier is the way to go. The carrier is properly ventilated and easily cleaned.
The Good
Cost-effective
Cushion included
Easy to clean
Sport Pet Designs Foldable Travel Cat Carrier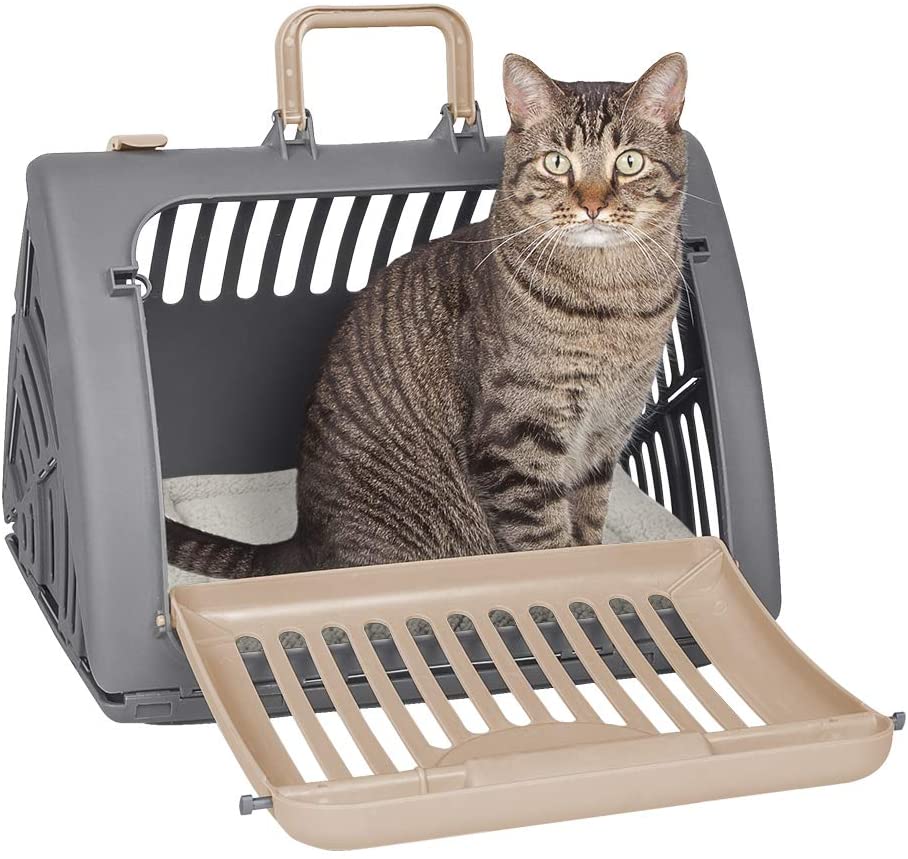 Because the materials used in its construction are lightweight, it is simple to transport. It is small. It may be folded to fit into tight locations. It's in good shape. Because of the carrier's triangle form, the cat prefers to stay in the centre.
It's inexpensive and simple to clean. Durability is a crucial characteristic, especially for someone with a large cat.
The Good
Pet bed included
Folds down for storage
Large front opening
Durable and secure
Curver Carrier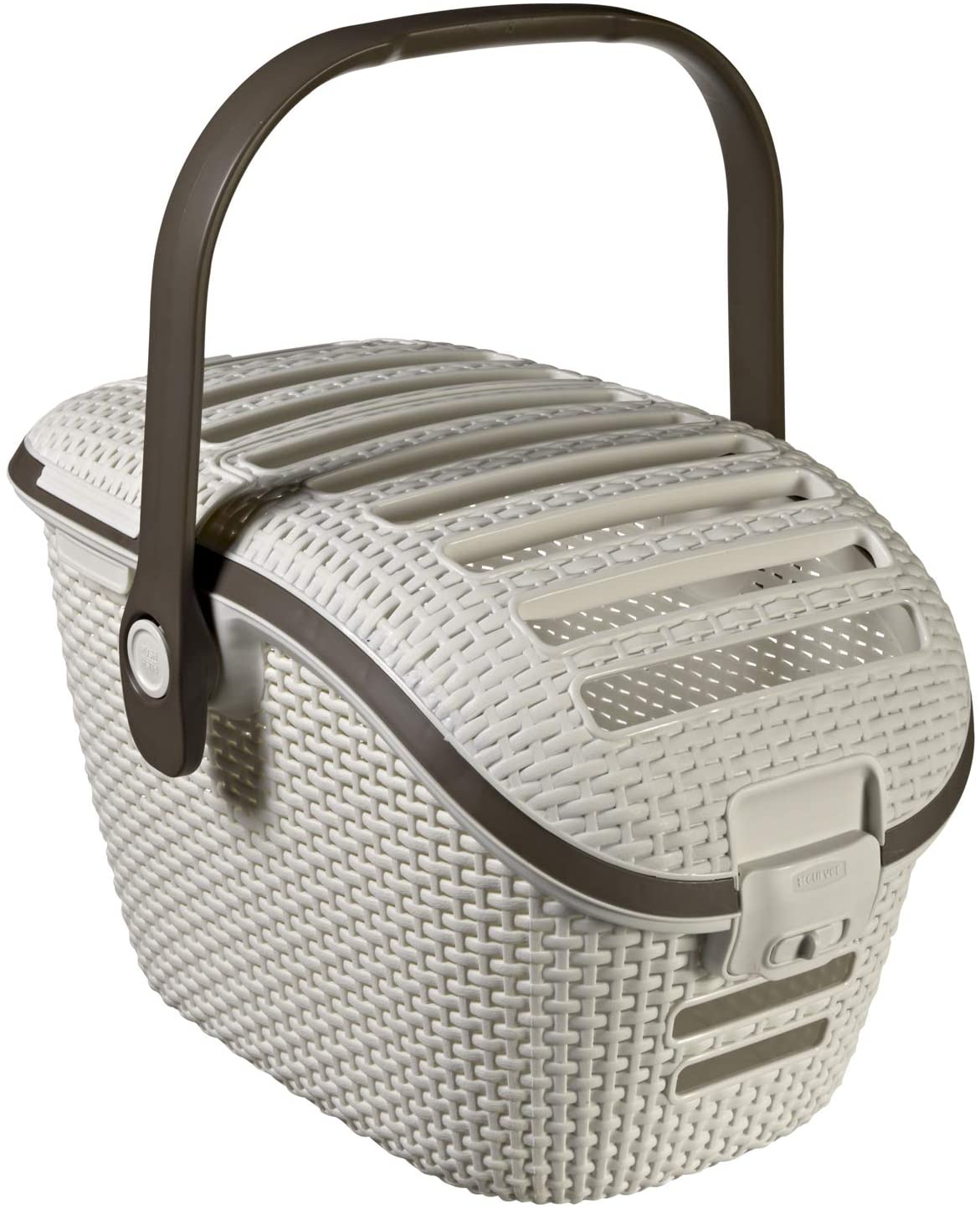 Because the carrier is made of sturdy plastic, it may sit comfortably in a crowded car or other modes of transportation without the worry of boxes or luggage sliding around and squashing it.
Because it is made of plastic, it is very easy to clean and will last much longer than cloth equivalents. It is a little more pricey, but it is still a good deal.
The Good
Easy to clean
Sturdy
Large
The Bad
Energegic cats may be able to breakout
Best Cat Carrier Backpack
LuxVac Space Capsule Cat Carrier Backpack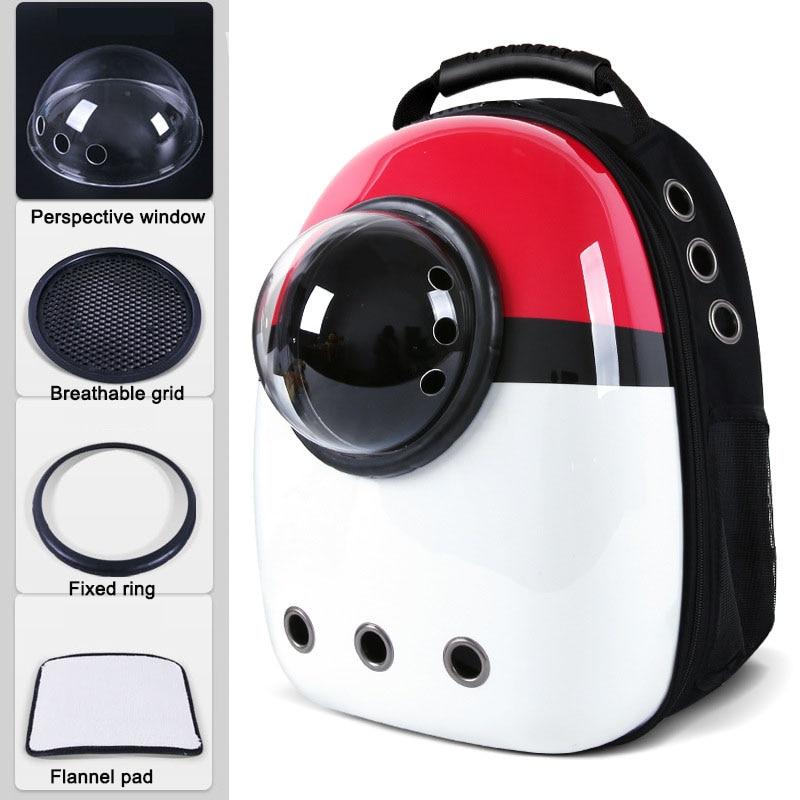 LuxVac's space capsule cat carrier collection is an exceptionally entertaining way to transport your feline from point A to point B.
This carrier, worn as a backpack by the owner, allows your cat a wide-angle perspective of the world outside while offering the people around you a super-cute view of your cat inside during transit.
The Good
Quirky design
Many colour options
Good viewing window for cat
The Bad
Have to install window yourself
PetAmi Deluxe Pet Carrier Backpack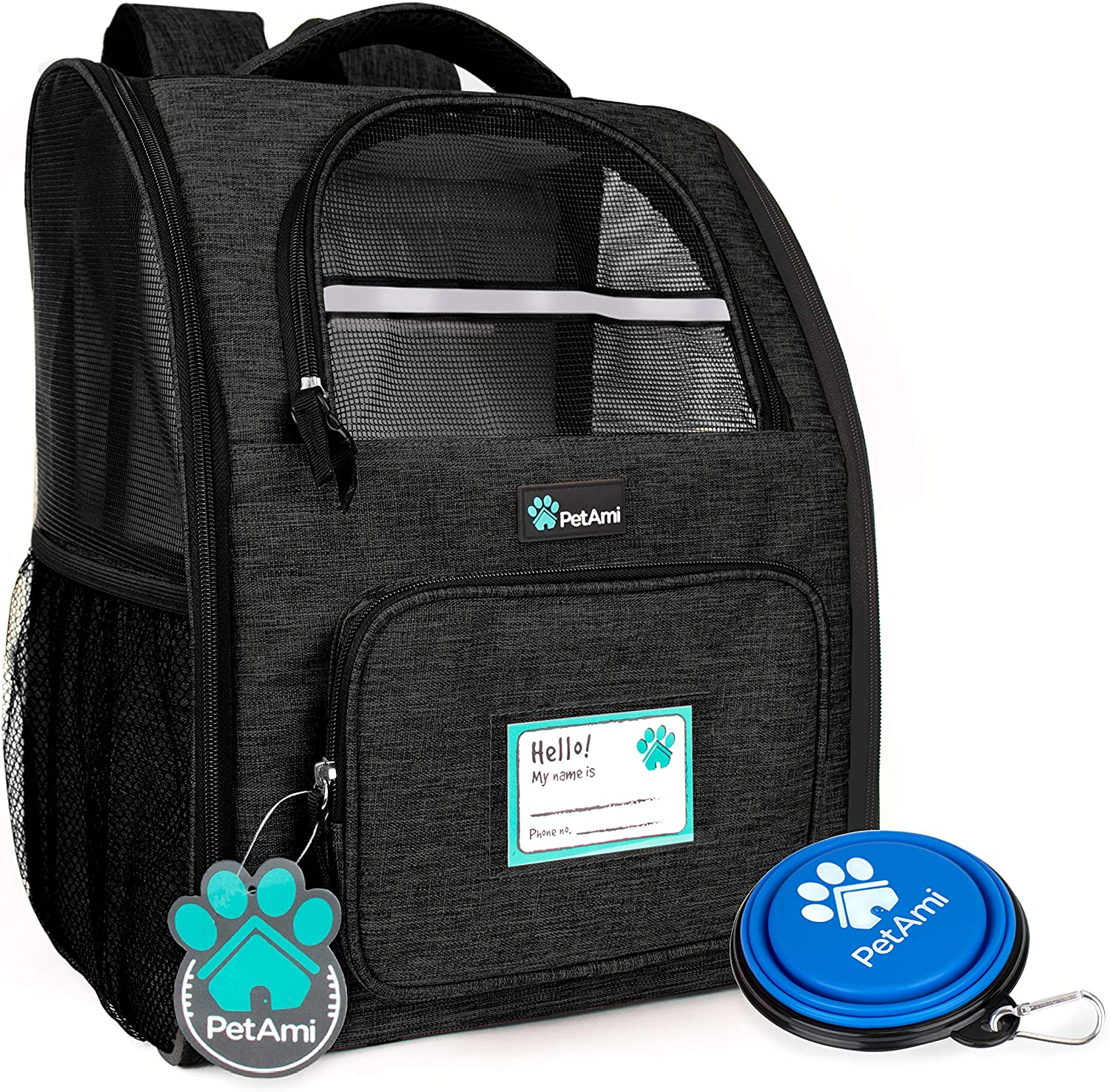 This cat carrier backpack gets good grades for sturdiness and comfort from individuals who want to take their cat trekking. One set of cat owners wanted something "breathable and cool so he wouldn't overheat," but also "completely enclosed with the ability to unzip a window so he could poke his head out."
On the inside, the safety clips and harness clips provide you with the peace of mind you need when going through congested locations. While the bag is upright, your cat will have plenty of areas to sit.
The Good
Lots of colour choices
Large
Secure
Unzippable window
Cat leash inside for safety
Collapsible pet bowl included
The Bad
Can be uncomfortable to carry
Pecute Pet Carrier Backpack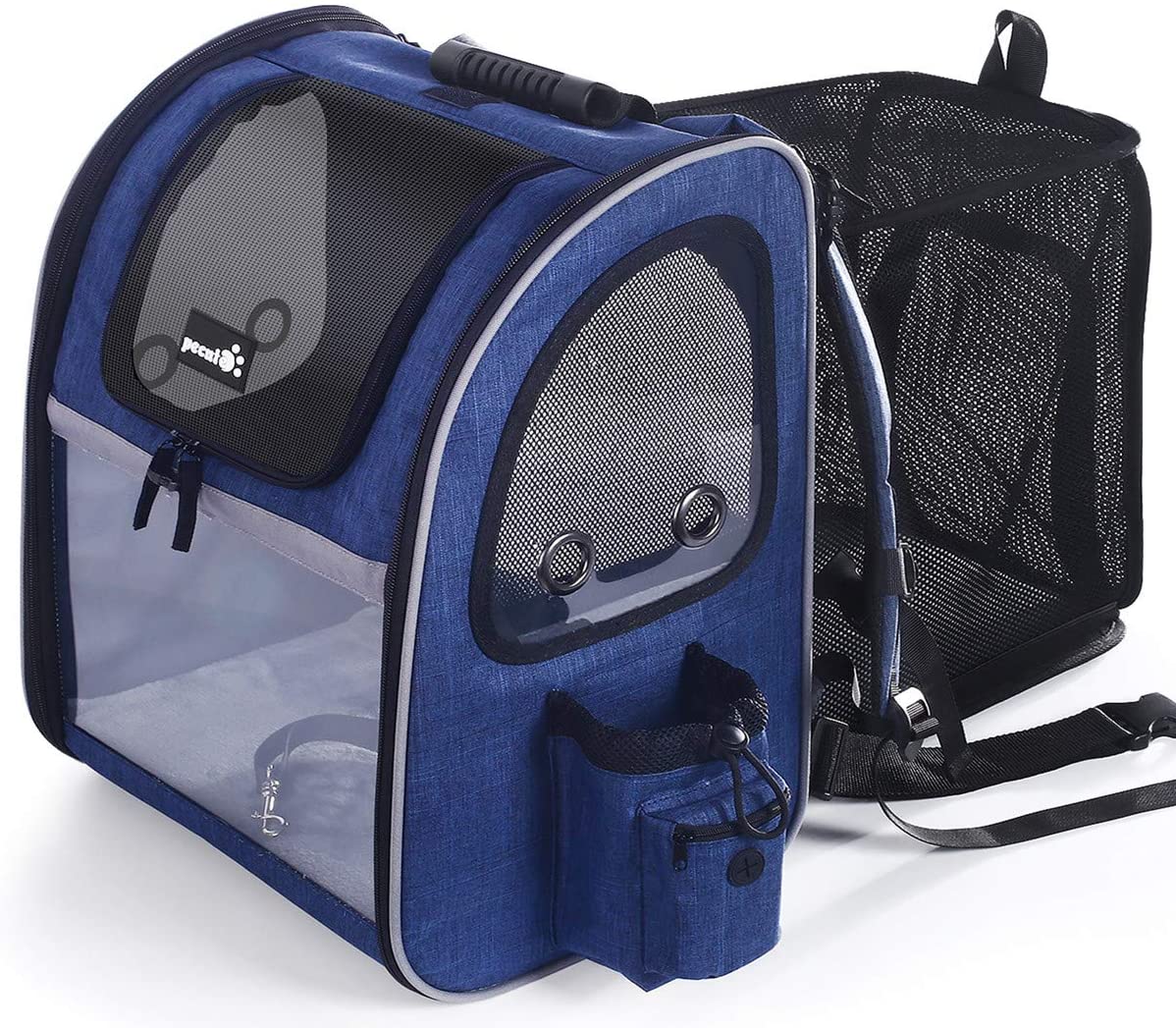 With a new design that includes an extensible back, your pet will have more area to rest, and air circulation will be improved. Allows your pet to move around more freely while also reducing anxiety.
The three-sided acrylic sheet design allows for good light transmission and provides a wonderful view of the world for pets. The top has a mesh opening for pets to pop their heads out of to take in the scenery.
The Good
Expandable extra space
Unzippable window
Storage pockets
The Bad
Only partly padded for wearer
Best Fabric Cat Carrier
Pets at Home Fabric Pet Carrier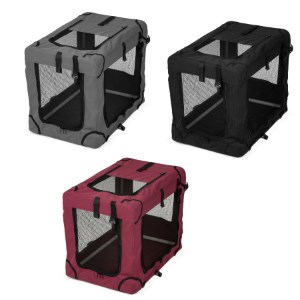 This low-cost fabric design from Pets at Home could be ideal for cats who want to travel in a soft carrier. This carrier meets some of our most important practical needs by providing various access ports and a well-ventilated design.
One disadvantage is that it is more difficult to clean than most carriers made of hard materials.
The Good
Cheap
Multiple access points
Necoichi Portable Ultra-Lite Cat Carrier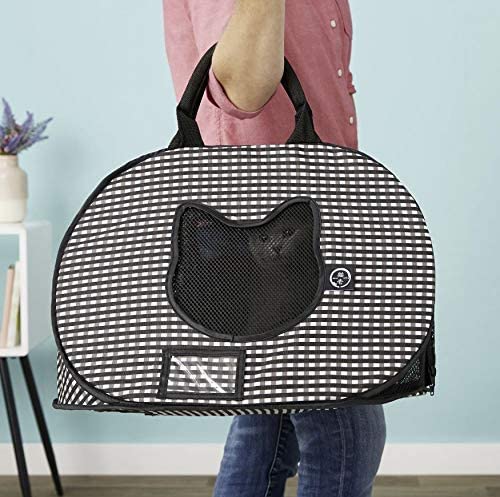 This is a fantastic and reasonably priced carrier that kittens adore and find extremely relaxing because they can see everything through the mesh. It may be folded and placed in a drawer. That's fantastic! This carrier's mesh windows also provide a more caring travel experience for fearful cats.
Even though this bag is described as "lightweight" in scores of reviews, it can nevertheless hold some larger cats. The sturdy fabric ensures longevity and ease of cleaning.
The Good
Fully collapsible for storage
Lightweight
Sturdy
Petsfit Dog Crate Fabric Cage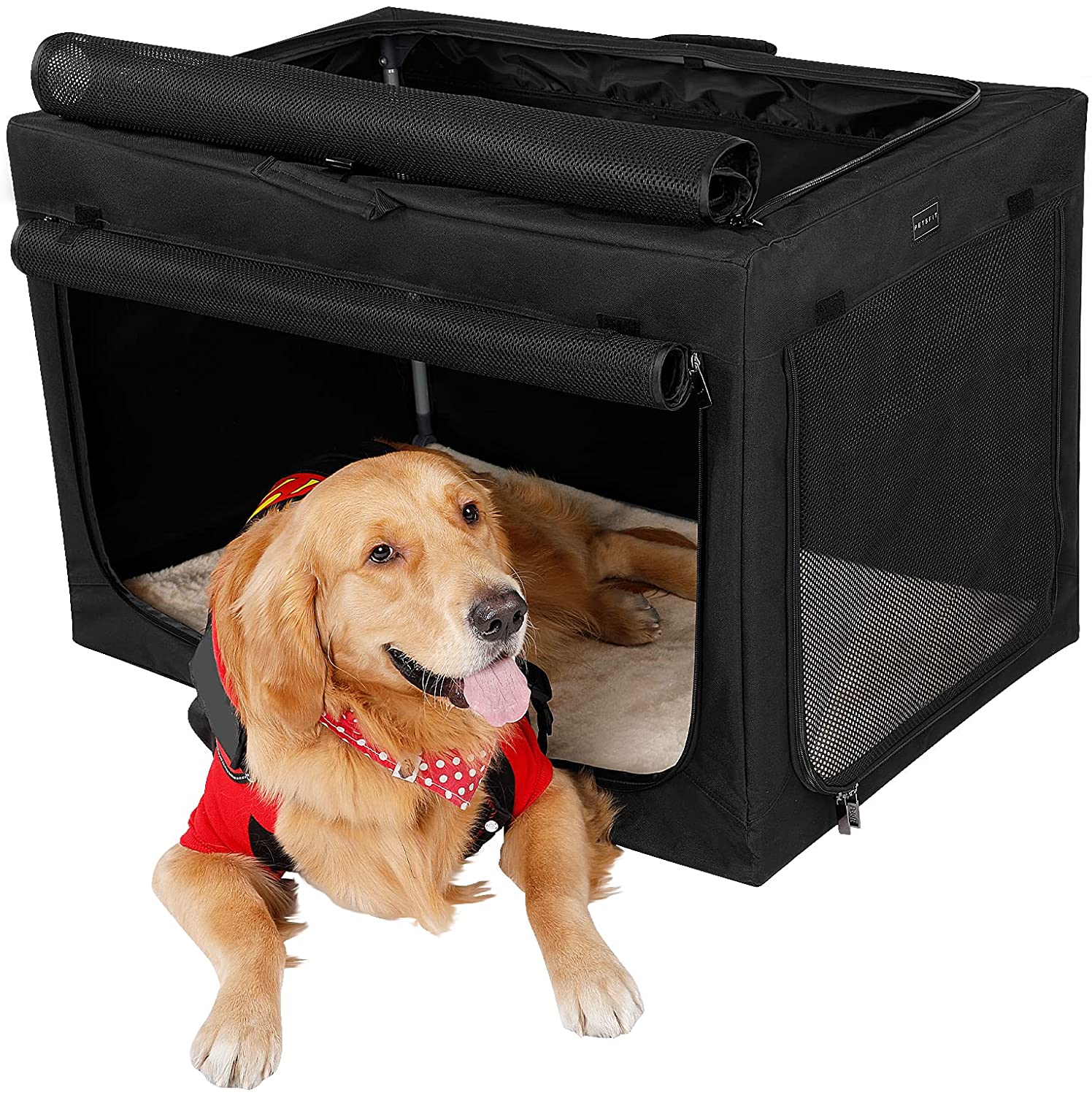 The Petsfit fabric folding dog cage has multiple entrance doors and a window, which allows for air circulation and lets pets peek through, making them feel more at ease and less worried. When not in use, the crate is easy to store. It helps you and your pets to conserve more room.
The Good
Can fold down
Multiple entrance doors
Includes fleece mat
Best Budget Cat Carrier
Hitslam Pet Carrier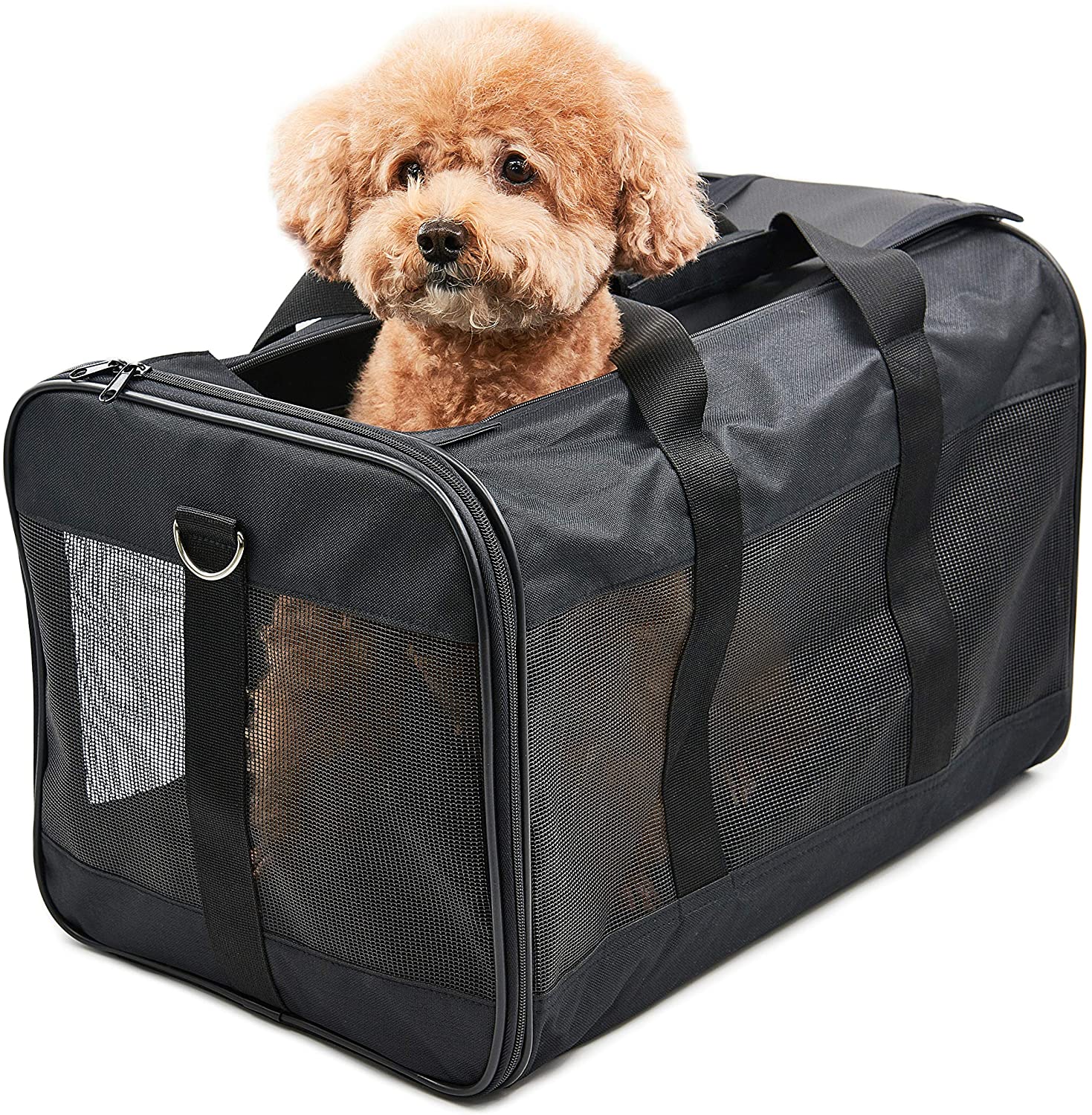 Mesh windows ventilate this cat carrier, which also has a machine-washable fake lambskin liner and a non-slip carrying strap. Treats, leashes, bags, and anything else your pet might require on the go can be stored in the front and back pockets.
When the cat travel carrier is not in use, it is simple to store. The folding design makes it simple and convenient to store.
The Good
Fleece liner included
Airline approved
Folds down
The Bad
Not suitable for animals that chew
Smaller than other carriers
Best Carrier for Small Cats
Archie & Oscar Nala Pet Carrier Basket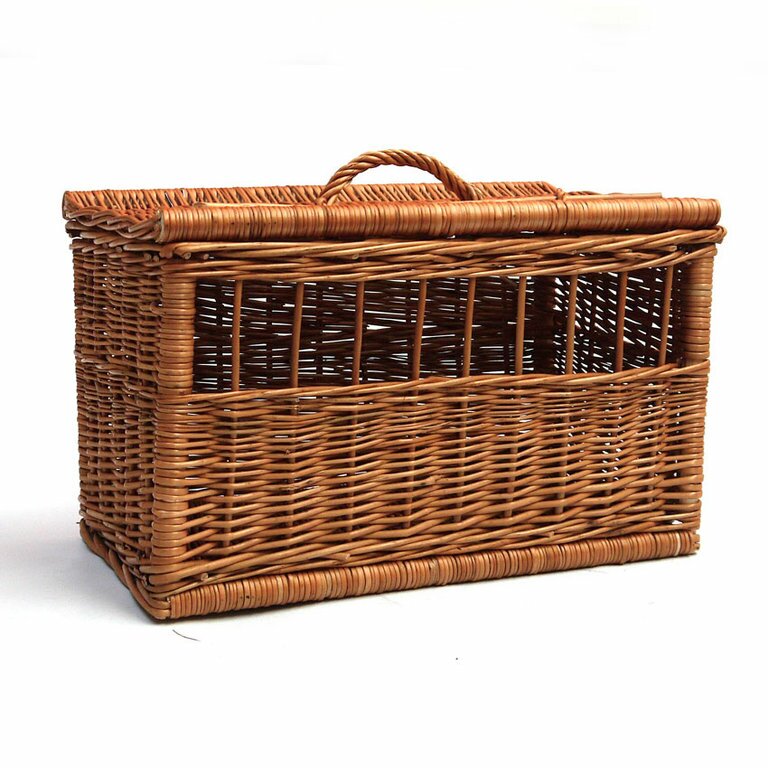 This is one of the most attractive cat carriers on the market. It's made of wicker and has a nice, boxy shape with some lovely touches like an attractively barred window and a lovely carry handle on top.
Its wicker weave is far more difficult to clean than a smooth, artificial surface. It's also worth noting that the Nala is best suited to cats of smaller sizes.
The Good
Two size options
Made from natural materials
Stylish
Airline approved
Argos Cat Carrier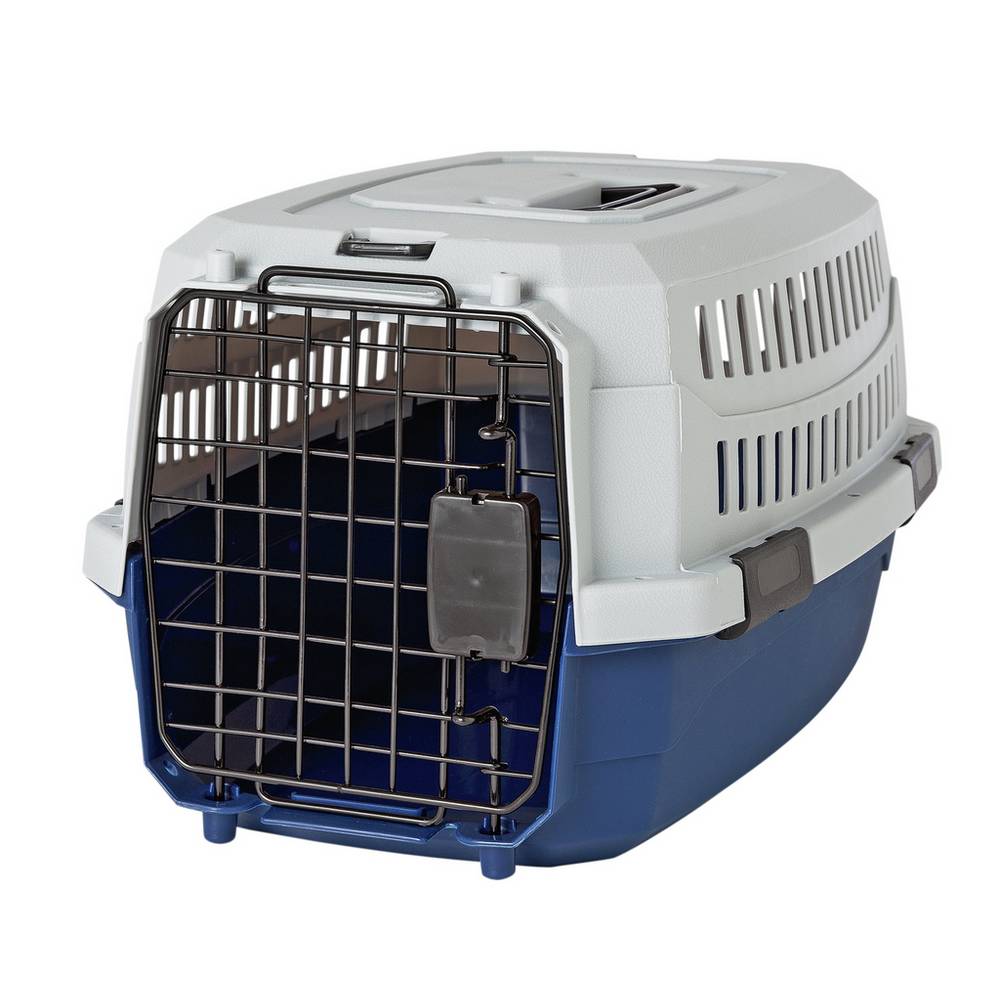 This carrier is popular among cat owners, who praise its value, sturdiness, and child-proof gate latch. It has an easy-to-carry handle and a front-opening wire door for simple exit/entry. It's well-ventilated and simple to keep clean. The robust plastic frame is ideal for moving small to medium-sized cats.
The Good
Very low cost
Strong
Easy to assemble
The Bad
Doesn't fold down
Only one opening
Sherpa Deluxe Travel Bag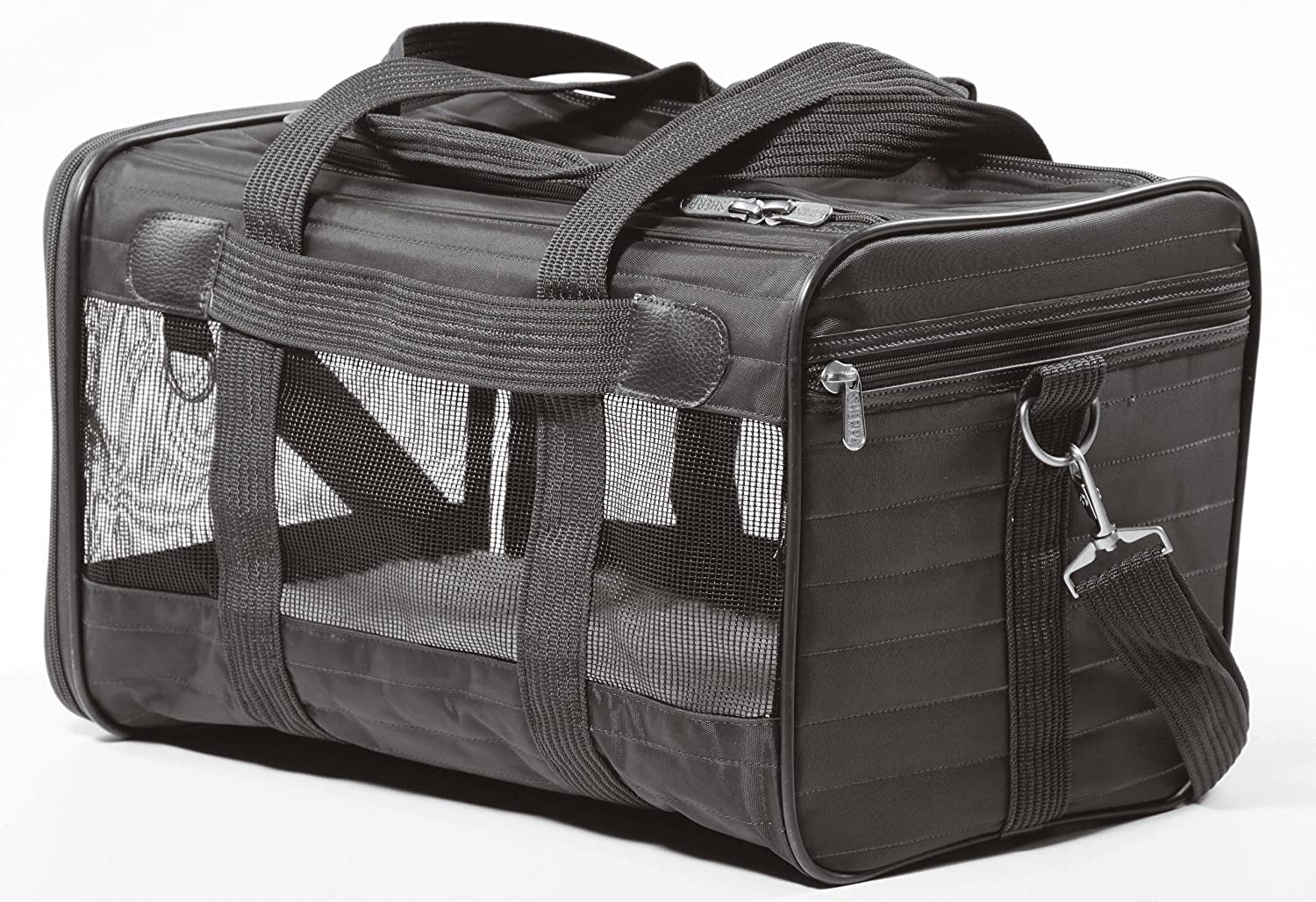 This compact cat carrier has a top and side access, mesh panels for ventilation, and a fake lambskin liner that is machine washable. Perfect for flying or driving in luxury and comfort, whether for an excursion or just a trip to the veterinarian.
The carrier's rear end may be pulled down several inches to meet under-seat standards, thanks to a patented spring wire structure.
The Good
Top and side access
Fake lambskin liner included
Best Carrier for Large Cats
Siivton Expandable Cat Carrier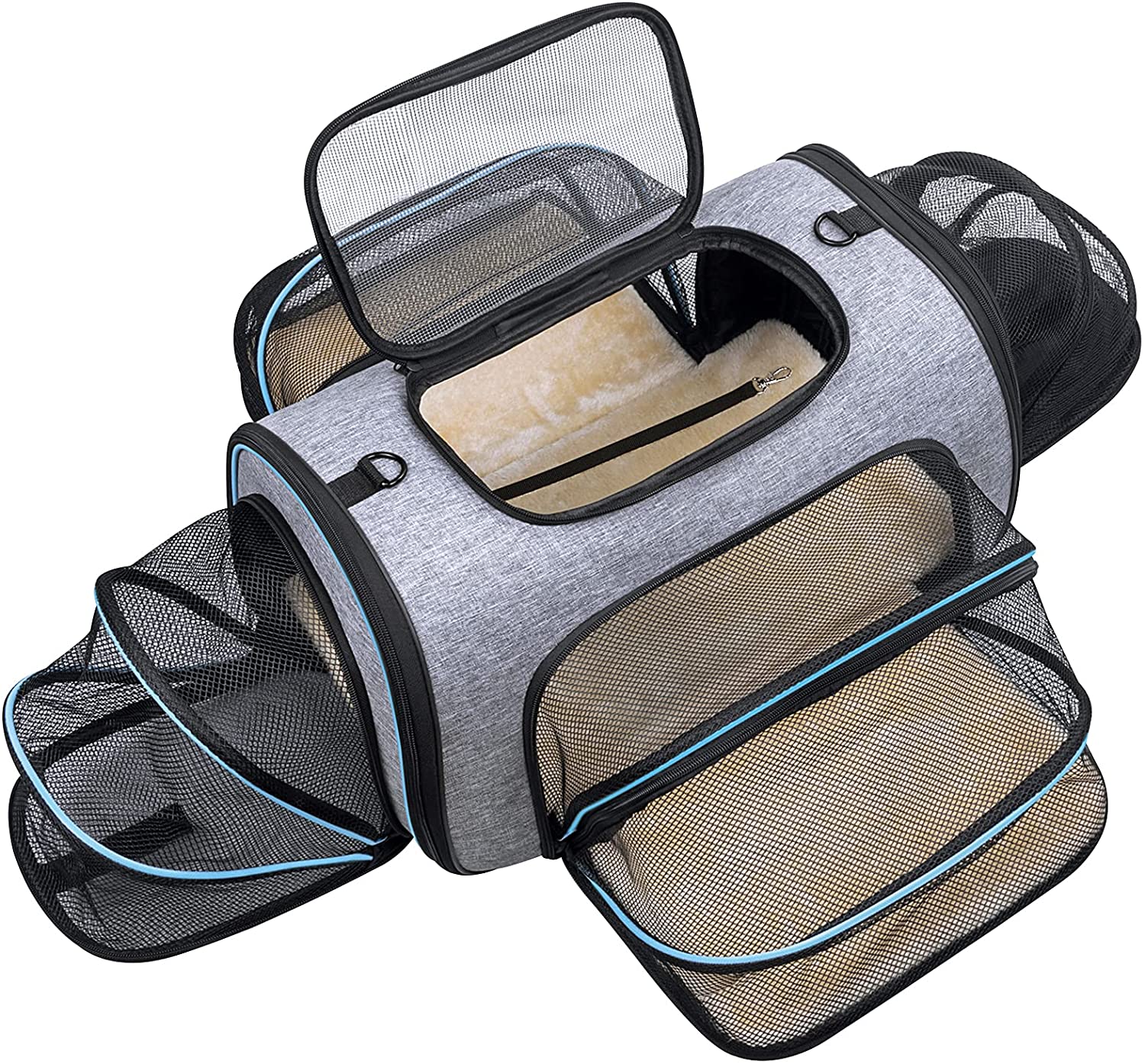 Both cats and their owners appreciate the spaciousness of this expandable cat carrier. Because there is so much more room, a 13-pound cat will not complain the entire drive to and from the vet. It's soft but robust, and it's roomy enough that you'll see your cat stretch out in it.
The Good
Four-way expansion for extra space
Easy clean
Fleece liner for extra comfort
Affordable
Airline approved
Two size options
The Bad
Not good for pets that chew
PetLuv Soothing Happy Cat Medium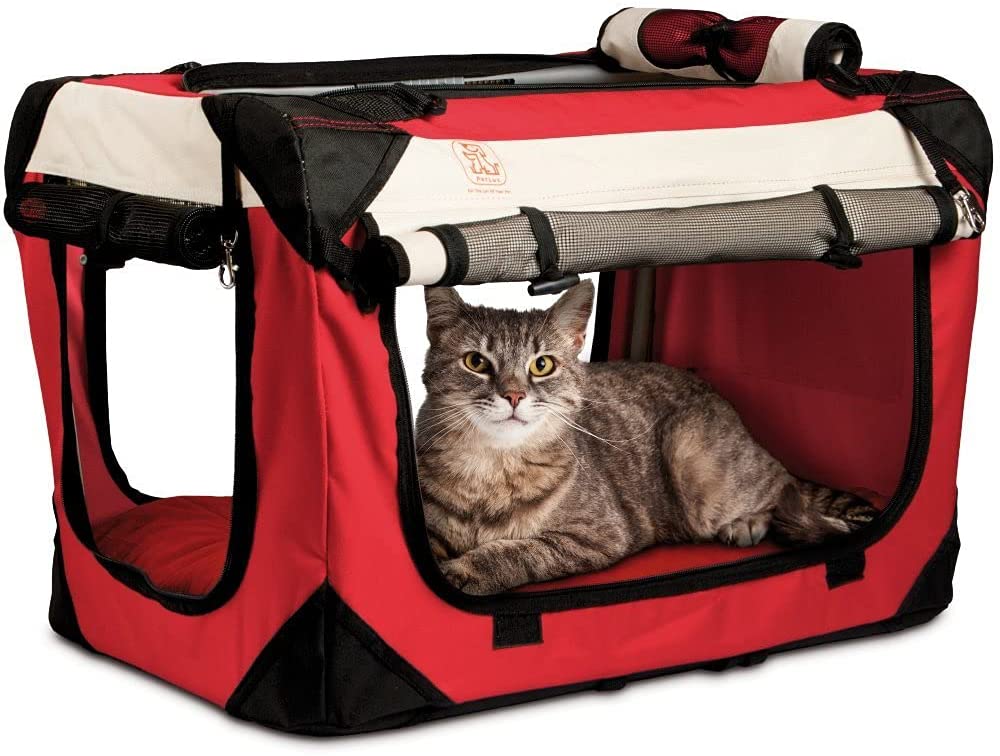 The PetLuv Happy Cat carrier comes in medium and large sizes, with the option of adding wheels. Even on long-distance excursions, one pet owner characterised it as comfortable, roomy, and safe.
The option to customise the cage to your cat's preferences is also a big benefit, as it gives cats a sense of seclusion and peace while allowing humans to peek inside for a quick check-in.
The Good
Fully collapsible
Moisture resistant
Breathable mesh retracable windows
Pet Gear Signature Carrier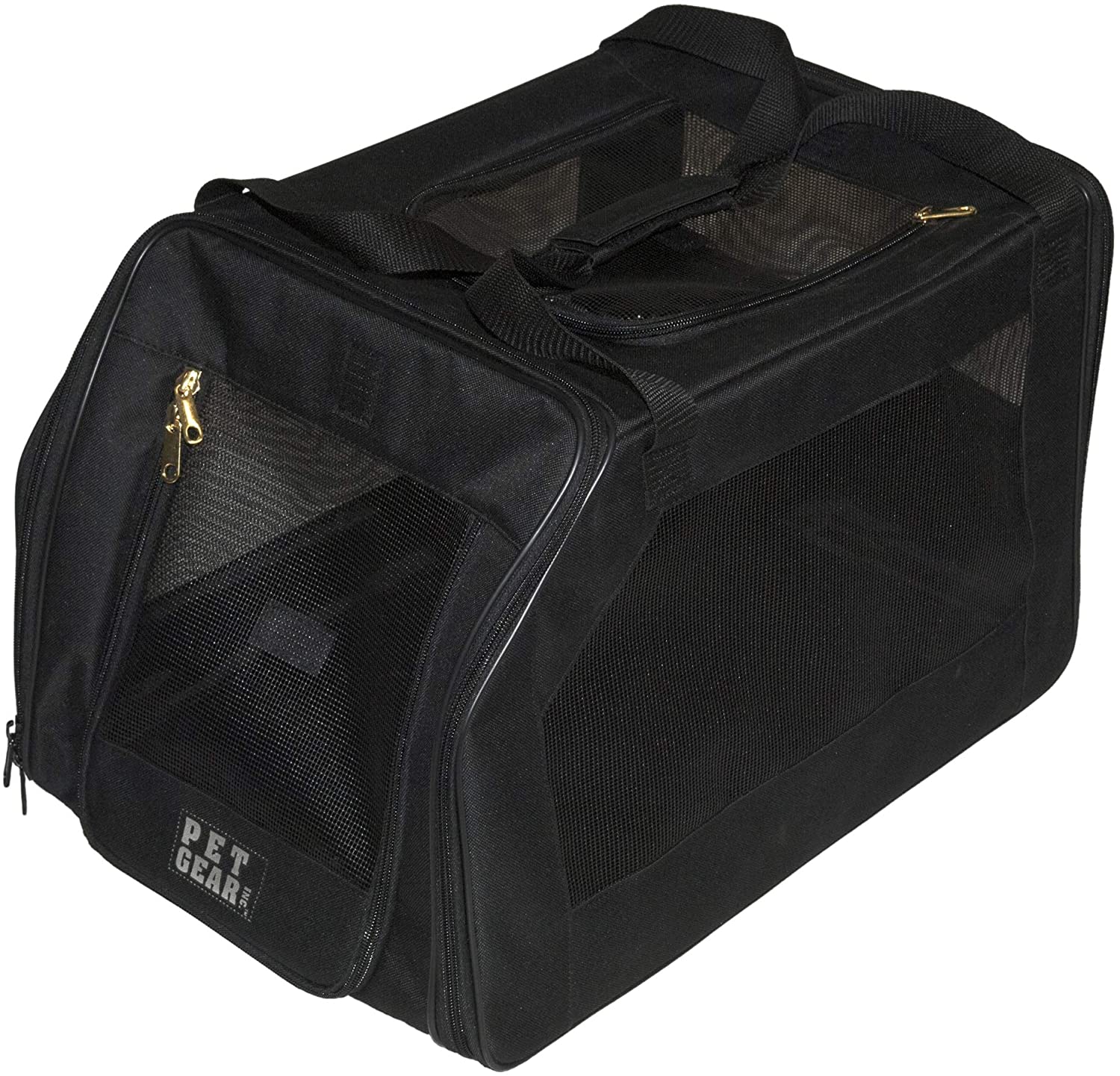 While most cat carriers will fit in a vehicle seat, you should double-check that it is properly secured before driving.
The Pet Gear Signature Pet Car Seat & Carrier not only attaches to your vehicle's seatbelts, but it also has an inside tether to keep your pet secure during the ride, much like your giant cat's own personal seatbelt.
The Good
Attaches to car seatbelts
Two openings
Internal tether included
Fleece pad included
The Bad
Better as a car seat rather than carrier
Best Double Cat Carrier
One for Pets Fabric 2-in-1 Pet Kennel
If you're going with two cats, look for a carrier with two compartments: one for each of them. The One for Pets Fabric Portable Pet Kennel has two roomy enclosures divided by a zippered partition for two cat companions.
Each side has a mesh window with a roll-up shade, as well as a washable mat and seatbelt straps built-in.
The Good
Roll-up shades for windows
Washable mat built-in
Seat belt straps included
Necoichi Portable Cat Cage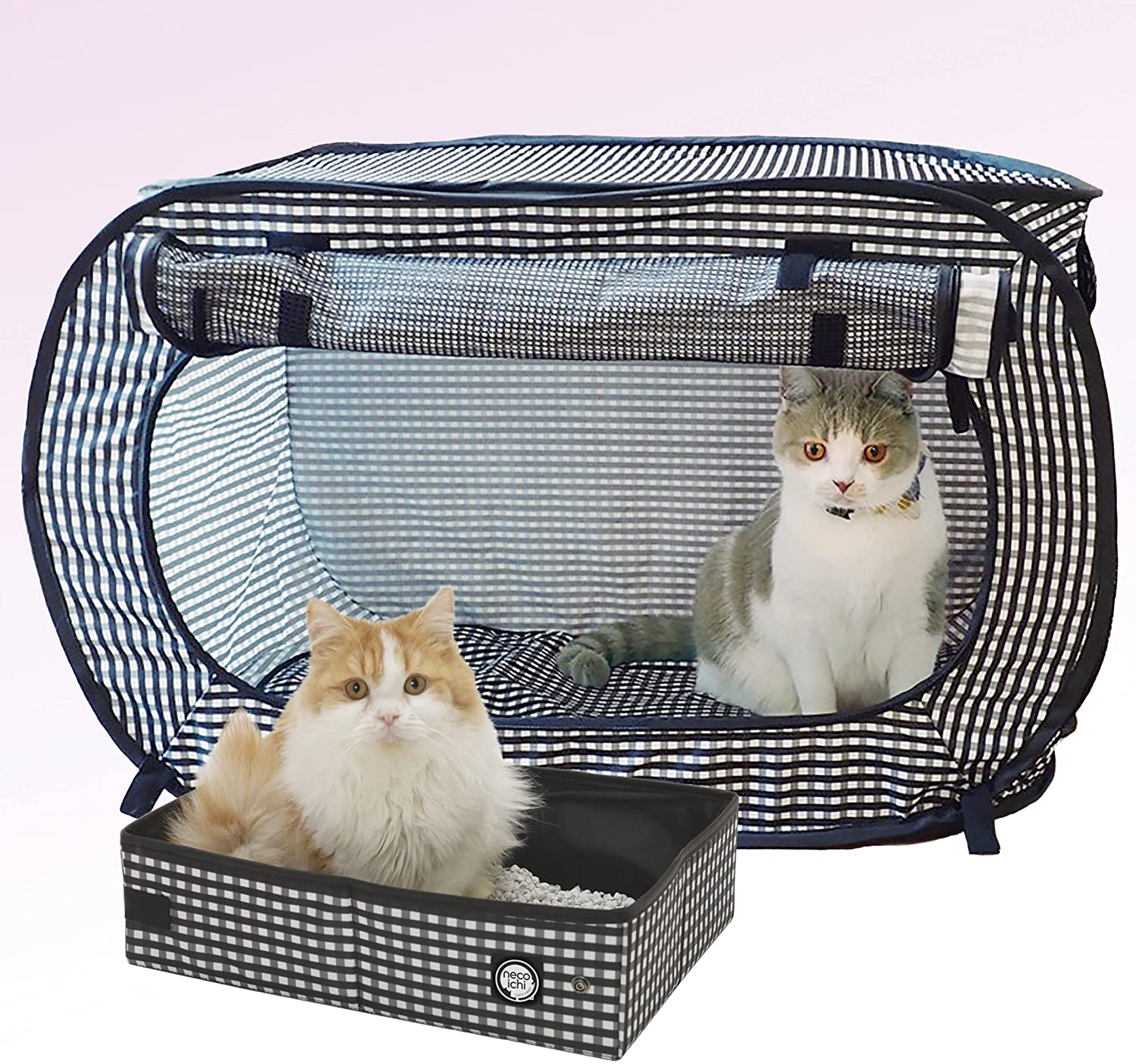 Travelling with happy pets is a joy with this cat carrier. In seconds, it transforms any space into a safe, comfortable haven for your cat. Large mesh panels may be rolled up for maximum ventilation and visibility.
Zipper locks prevent the cat from escaping outside, making it safe and reliable. It comes with a storage bag and a double-sided, removable waterproof fleece mat that is easy to clean.
The Good
Pop-up design with no assembly required
Waterproof, fleece mat included
Large and spacious
Folds down for storage
The Bad
Can't really be used as a carrier
Best Collapsible Cat Carrier
PawHut Pet Carrier Folding Portable Travel Cage
This is a basic, soft cat carrier with a spacious interior and plenty of conveniences for the human user. The excellent space efficiency of PawHut's pet carrier is one of its best features.
It folds up into its bag between usage, and its profile is sleek even when in use, with just enough room for a medium-sized cat.
The Good
Spacious
Front and side pockets
Low cost
The Bad
No across the body handle
Pet Fit for Life Collapsible Cat Cage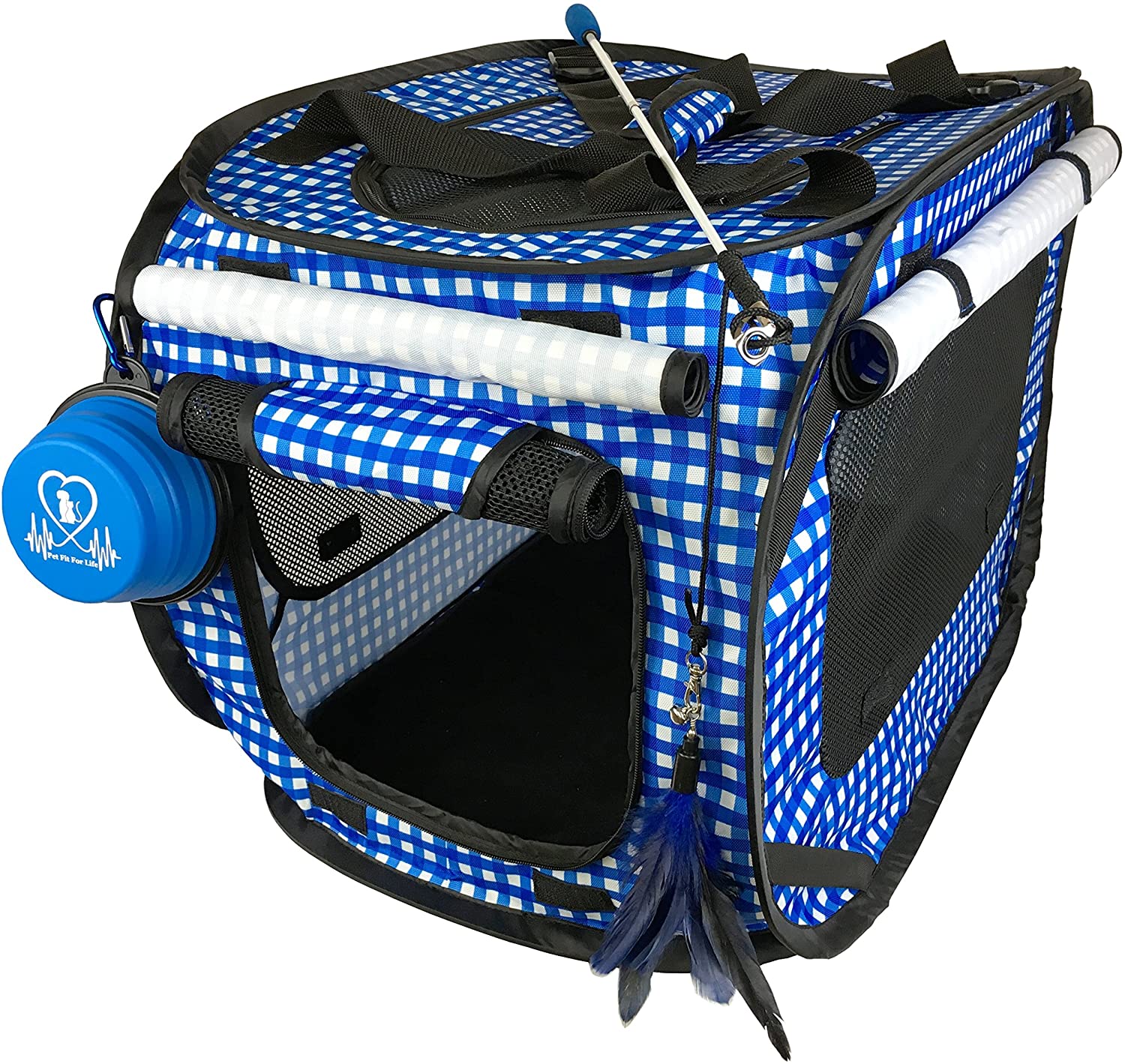 These are the most stunning huge cat carriers, with their own Kitty litter boxes and pop-up bowls, and they're like small Kitty cabanas. The litter box is excellent, and it can accommodate two cats.
In addition, a feather toy is included in this bundle. The carrier itself has a lot of space, which critics like.
The Good
Collapsible litterbox included
Collapsible pet bowl included
Cat toy included
Integrated seat belt straps
Morpilot Pet Carrier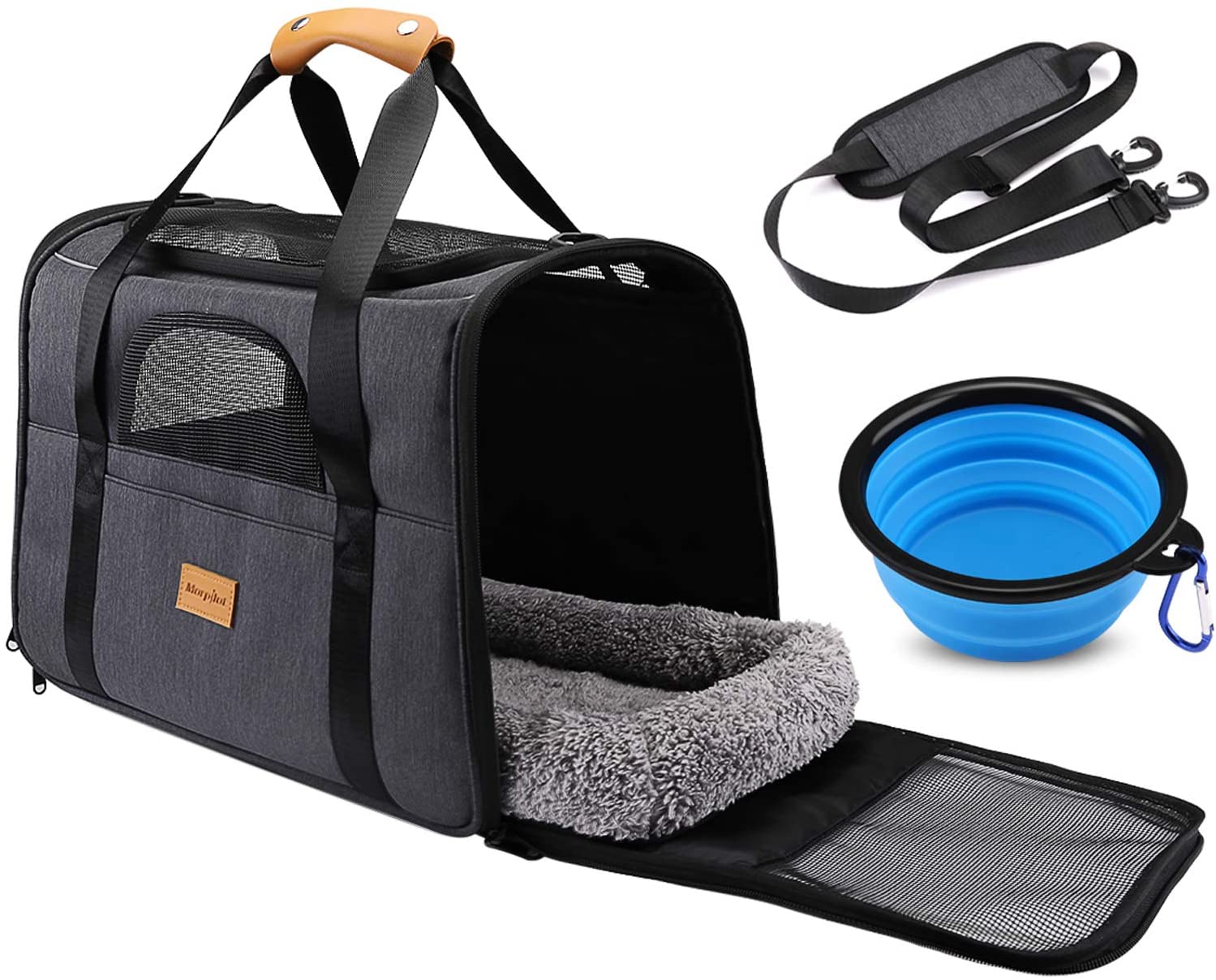 It's tough, light, and has plenty of breathable mesh and viewing areas. It has received rave reviews, with 82 per cent of nearly 5,000 reviewers awarding it five stars.
You may use the top handle and adjustable strap as a tote bag or a shoulder bag with the top handle. The carrying handles are quite comfortable to hold because they have a pad on them.
The Good
Airline approved
Removable & washable mat included
Shoulder strap
The Bad
On the smaller side
Not great with pets that chew or scratch frequently
Best Wheeled Cat Carrier
Snoozer Wheel Around 4-in-1 Pet Carrier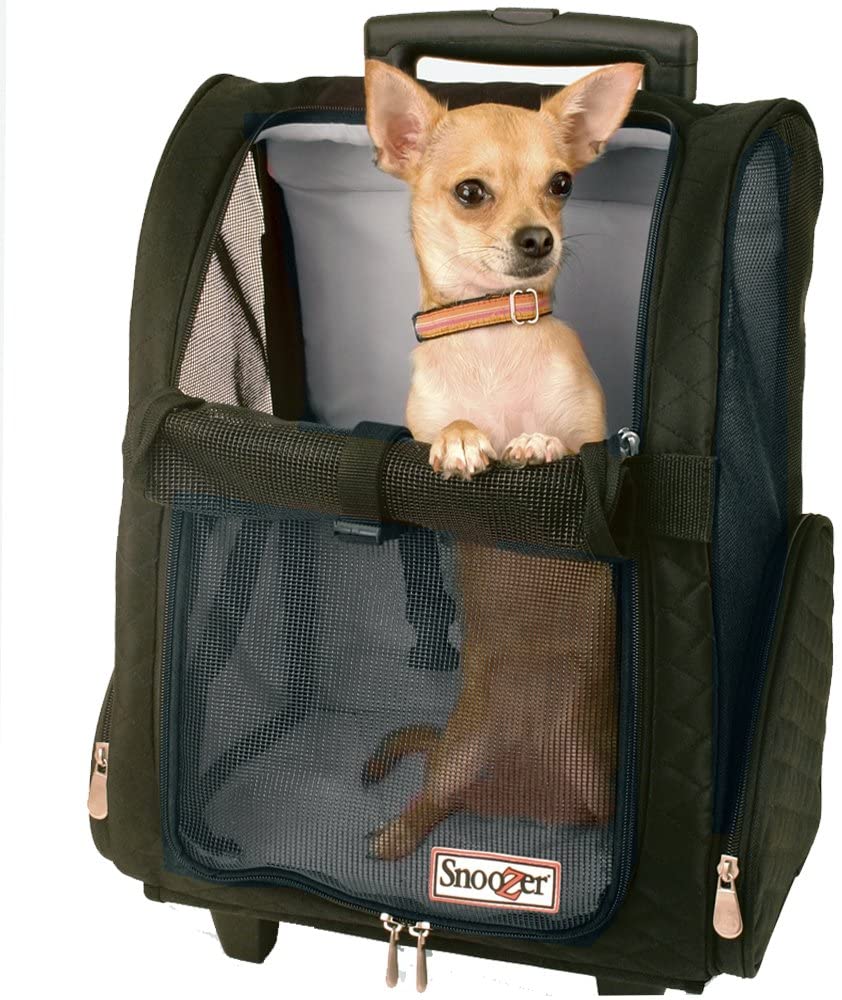 Many people will buy it since it has a familiar wheelbase and handle that will let them wheel it about the airport, vets, or wherever they want. This piece can then be removed to transform the backpack, car seat, or bed into a backpack, car seat, or bed.
When compared to the carrier above, the bed feature is what sets it apart. The top and sides of the bag open completely to provide easy access to the soft interior.
The Good
Can be uses a variety of ways
Available in three sizes
The Bad
Too small for some larger cats
Bit bulky to carry
Pet Gear I-G02 Roller Backpack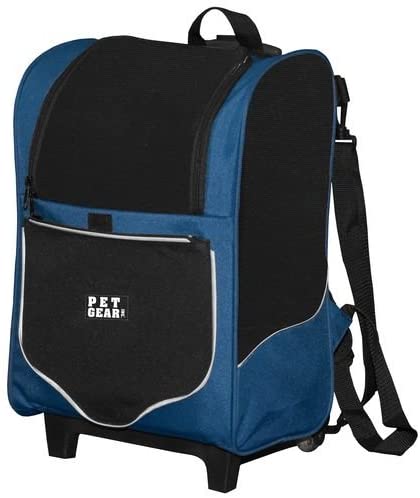 The device can be used as a roller bag, a barrier, a car seat, a backpack, or a tote. Although the tote isn't the most practical solution, it is available for those who require it.
The roller bag includes a telescoping detachable handle, and the backpack has sturdy straps. It also comes in a wide range of colours, indicating that the product is stylish.
The Good
Detachable handle
Four sizes available
Versitile
The Bad
Expensive
No padding for back of carrier
Paws & Pals Pet Carrier Rolling Backpack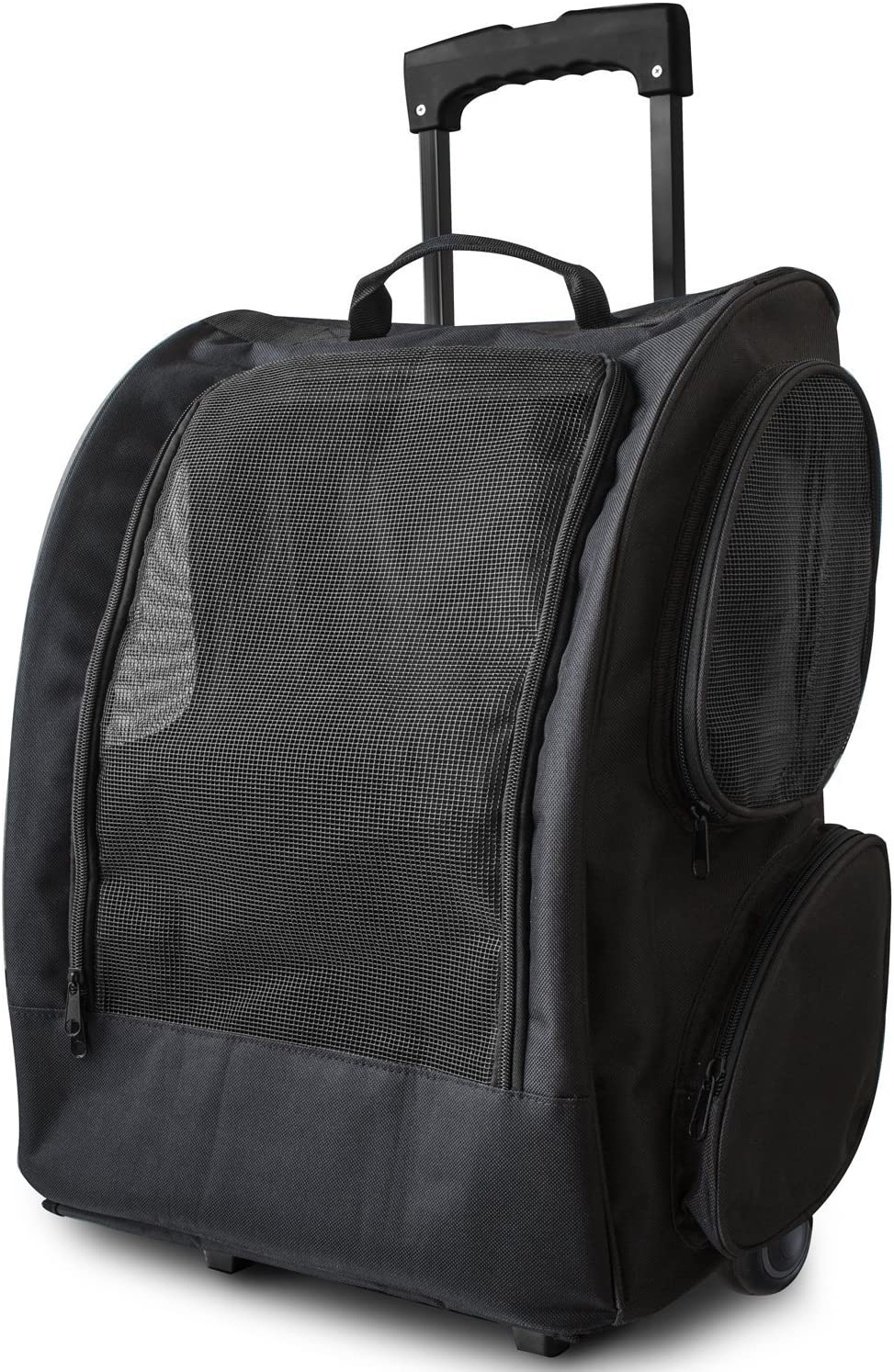 A simple set of wheels and handle is included with some of the customisable types listed above. A stronger telescoping handle with a nice grip can be found here.
The roller has mesh panels on the front and sides, while the remainder is made of sturdy, washable polyester. If it's more convenient, users can use it as a backpack.
The Good
Strong handle
Washable
Versitile
What to Consider Before Buying a Cat Carrier
A cat carrier should have a few key characteristics to ensure that your cat is comfortable when in its cat carrier. Here are some things to think about while choosing a carrier for your cat.
Size
Before you go out and buy a cat carrier, make sure you measure your kitty and double-check the measurements of the carrier you're thinking about. It's critical to get a carrier that's large enough to fit your cat. It should be big enough for your cat to comfortably lie down, stand up, and turn around in.
Hard vs Soft Carrier
Consider whether you'll be better off with a hard or soft carrier. Hard carriers are more durable than soft carriers, although they are more difficult to transport. Soft carriers are usually a better choice because they can fit under plane seats more readily. On the other hand, soft carriers are typically light, but they may not be sturdy enough to survive excessive gnawing and scratching.
Airline Approved
If you're flying, make sure your carrier is approved by the airline. Please keep in mind that while many cat carriers are labelled as "airline approved," airline criteria can differ.
Ventilation
To keep your cat from overheating, a decent cat carrier should be highly ventilated. A soft cat carrier with mesh sides or a rigid carrier with ventilation slots is also good options.
Portability and Foldability
A well-designed cat carrier should be lightweight and easy to transport. Carry handles, and adjustable shoulder straps are important features to look for. Some carriers fold flat for simple storage, which is a valuable feature if you don't have much room in your house.
FAQs
What size cat carrier should I get?
A carrier should, on average, be one and a half times the size of your cat. If the carrier is too large, it can be difficult to balance and carry it without your cat sliding from one side to the other. No cat enjoys travelling in the manner of a theme park ride.
How do you secure a cat carrier in a car?
Secure a reliable carrier.
Make the carrier as comfortable as possible.
Put the carrier in the back seat of your car.
Try to make the ride comfortable by avoiding bumps and swerving.
Keep the temperature comfortable.
Maintain some shade in the car.
Pack a kitty travel kit.
Give your cat a light meal before a long trip.
Don't give away that you are travelling in the car.
Can I put two cats in one carrier?
It's not a good idea to put two cats in the same carrier. When travelling, cats can become anxious and aggressive, but as previously mentioned, you can purchase a larger cat carrier to accommodate both cats.
How long can a cat stay in a carrier?
If you're going on a short journey, it's fine to put your cat in a carrier. However, if your trip is more than a few hours, you should take your pet out of the carrier for brief breaks to feed, drink, and use their litter box
Should you cover a cat carrier?
Most cats like to have their carriers covered. Using a blanket to cover your cat's carrier might help lessen anxiety and stress when travelling.
Sources