appliances & furniture
Best Range Cookers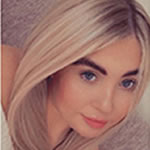 Need a larger cooker? Why not consider a range cooker?
Range cookers are popular among homeowners because they are attractive and practical, especially for bigger families.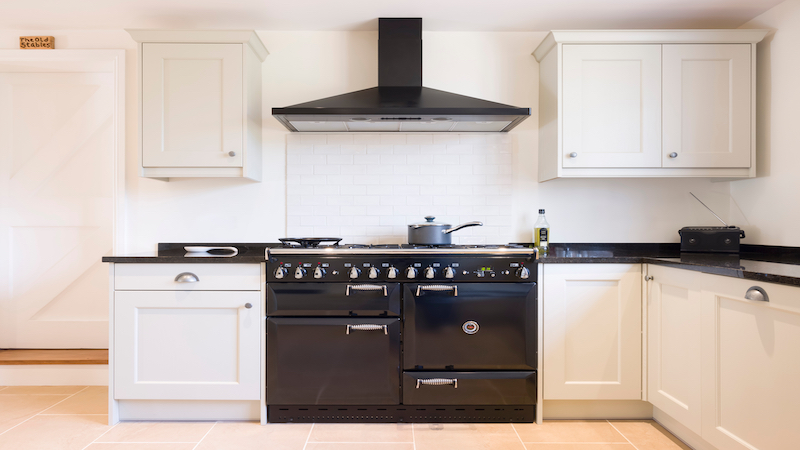 In this article, we'll explain what a range cooker is and how it works, so you have a better understanding of what to buy. We have also come up with a list of some of the best range cookers available.
Read on to find out more!
What is a Range Cooker?
A range cooker is a freestanding appliance that combines an oven and a stovetop. The oven is often larger than a freestanding, integrated oven, and many range cookers have two ovens or additional amenities, such as a separate grill, warming drawers, or storage sections.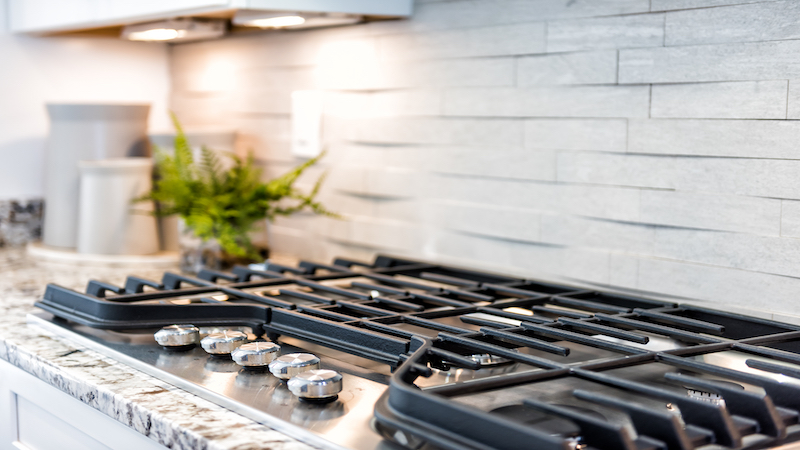 A range cooker is a larger oven than a standard oven, and because of its larger size, it has many more features than a basic oven. Gas range cookers, LPG range cookers, dual fuel range cookers, and induction range cookers are just a few of the cooking options available with range cookers.
Range cookers not only have more features than a regular oven, but they also have a variety of cooking settings, allowing you to prepare different types of food with better convenience and control.
Depending on the model, settings include a pizza setting, fan-assisted oven, fans, quick-start, and several others.
How Does a Range Cooker Work?
The top of a range cooker typically has the hottest oven, because it retains the most heat. This oven can withstand high temperatures and is great for browning and grilling meals.
Lower heated ovens are typically found at the bottom. Those that are comfortable cooking with a range cooker will typically advise using all of the ovens depending on what you're cooking.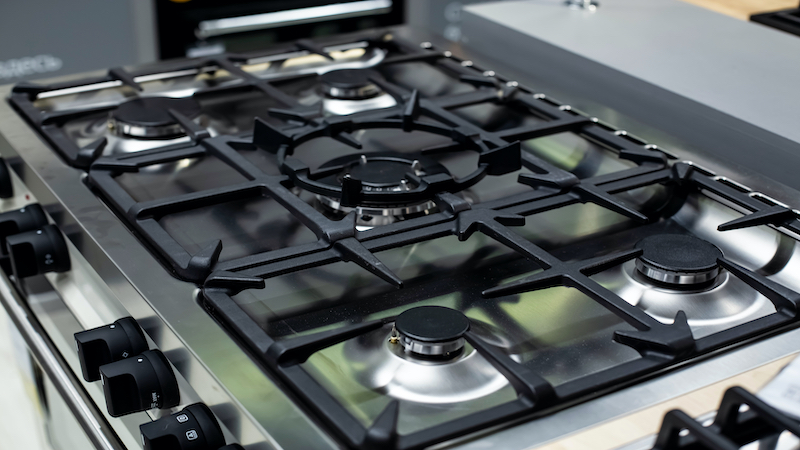 With all the heat emanating from the top oven, you'll want to use extreme caution when utilising the other ovens so that they aren't affected.
The greatest solution is to use cold shelves. You can find ones that fit your range cooker's make and model. Food on the lower shelves is protected from the heat intensity of the top-level by using cold shelves.
Types of Range Cookers
Range cookers come in a variety of styles. The type of fuel used in range cookers, as well as how they operate, are important differences. We'll look at the various varieties of range cookers to help you choose the ideal one for your needs.
Ceramic Range Cooker
Electric range cookers with a ceramic hob finish are called ceramic range cookers. They're popular since they have a flat, easy-to-clean hob. Ceramic range cookers are not only beautiful to look at, but they are also quite efficient.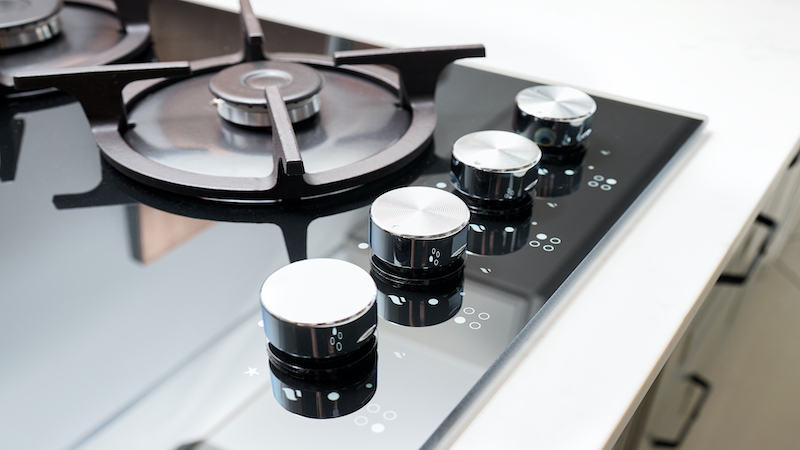 They heat up quickly and provide a variety of cooking methods, as well as extra control options to help you stay on top of your meal prep.
Gas Range Cooker
Gas range cookers have gas ovens and gas hobs, which provide rapid heat from a gas-powered flame. This allows you to cook on the stovetop right away, and reduces the time it takes for the oven to heat up.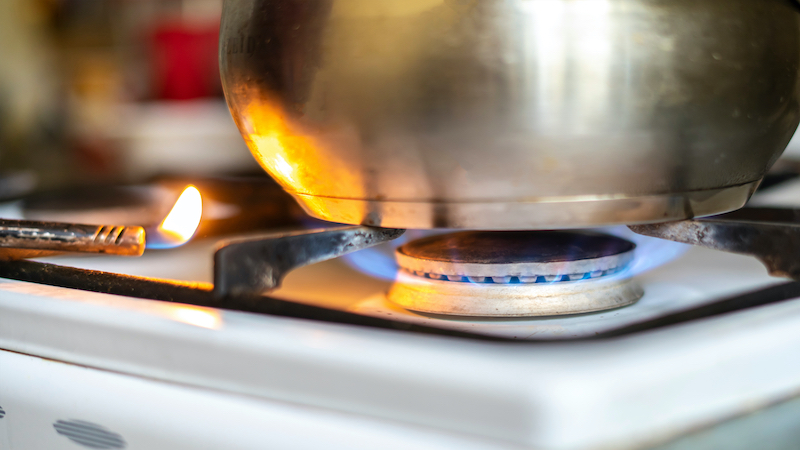 Many people believe that the gas range cooker is the ideal cooking method for roasting because of its nature. When compared to electric ovens, gas ovens produce more moisture while cooking.
As a result, it's perfect for roasting because your food won't dry out as quickly as it would in an electric oven.
Another advantage of gas range cookers is the low cost of operation.
LPG Range Cooker
LPG is a different form of gas than the natural gas that you would find in your home's mains. LPG (liquefied petroleum gas) is a type of gas that comes in a gas bottle or cylinder.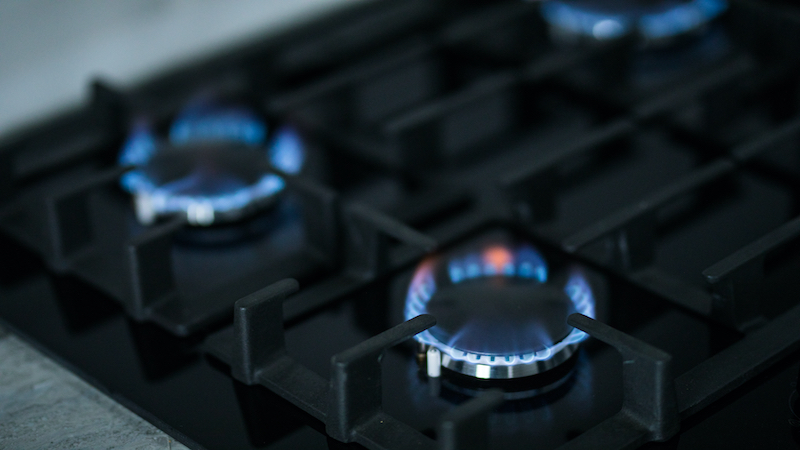 LPG range cookers are like gas range cookers in that both the stove and the oven are powered by gas. The only difference is the type of gas used.
Dual Fuel Range Cooker
Dual-fuel range cookers combine the best of both worlds, with a gas cooktop and an electric oven. Because they combine the cooking speed and equal heat distribution of a fan assisted oven with the control and quick heat of a gas hob, they are by far the most popular model of range cooker on the market today.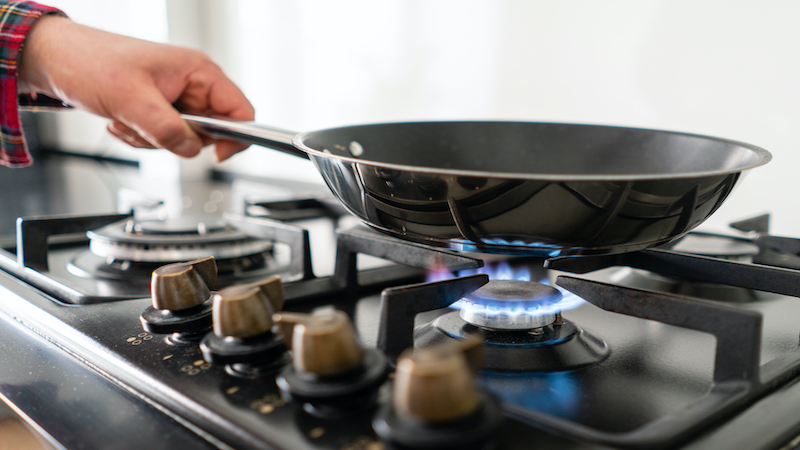 Dual fuel range cookers are available in a wide range of sizes, ranging from 70cm to 150cm, with the standard being a 90cm dual fuel range cooker. They also typically have a wok burner, a cast iron griddle, and a variety of other cooking zones.
Induction Range Cooker
An induction hob replaces the gas or electric hob on induction range cookers. The oven will continue to run on either gas or electricity. Induction cooktops are just as responsive as gas cooktops, but they're also faster, safer, and more efficient.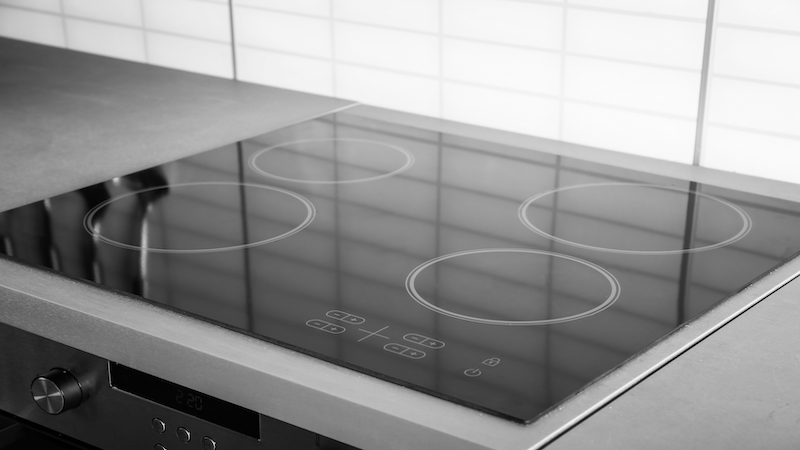 An induction range cooker's hob uses electromagnetic energy to heat the pan. This means that only the pan will be heated; the hob's surface will barely warm up. This will only work if your pan is made of ferrous metal.
Best Range Cookers
A range cooker may be the focal point of your kitchen if chosen carefully. A range cooker has an oven (or three) and a few hobs and is often larger than a regular oven.
A range cooker can radically change the ambience in your kitchen, whether you choose a clean monochrome design or an Instagram-friendly pastel colour.
To help you choose the right cooker, here are some of the best range cookers you can buy.
Best Ceramic Range Cookers
Leisure Cookmaster CK100C210S Electric Ceramic Range Cooker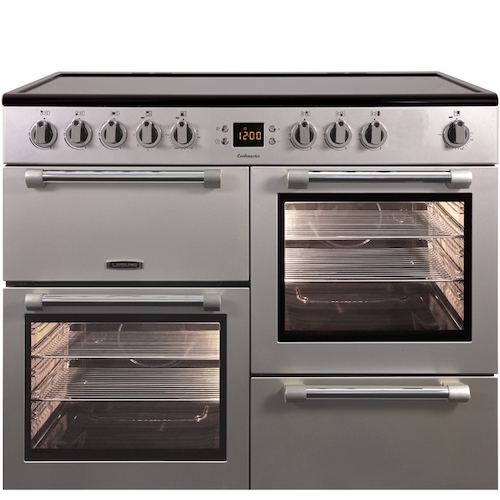 The Cookmaster from Leisure is ideal for medium-sized kitchens, with a width of 100cm and all the features needed to feed large groups with ease. There are two electric ovens with capacities of 63 and 65 litres, as well as a separate electric grill and five electric ceramic hobs; some people prefer electricity all around.
Programmable timers are easy to use and allow you to keep track of your cooking process even if you must do something else in the meantime.
THINGS WE LIKED:
Programmable timers
Easy to use
THINGS WE DIDN'T LIKE:
Not good for large kitchens
Belling Cook Centre 90E Electrical Ceramic Range Cooker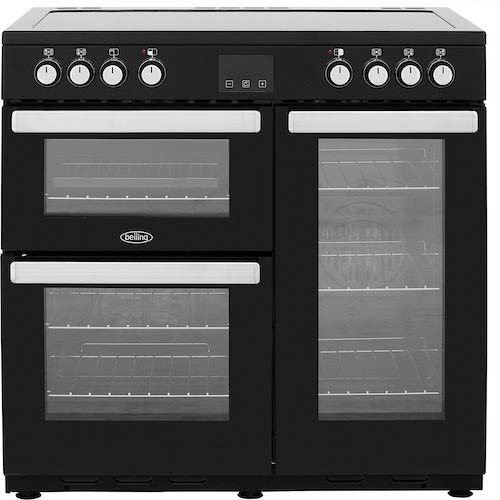 The Belling Cookcentre 90E Electric Ceramic Range Cooker is both cost-effective and environmentally friendly. This range cooker has three holes, giving you plenty of room to cook delectable meals.
In the upper left of the cooker, there is a separate grill cavity where you can cook your meat to your liking. Two ovens are included in the package: a main fan oven on the bottom left and a tall fan oven on the right.
The primary oven contains an electric fan to help cool the cavity so your food cooks evenly and doesn't burn. In both ovens, the slow cook feature guarantees that your food absorbs enough spice so that you can savour every bite.
The range cooker provides plenty of room for you to prepare your condiments, cook many dishes at once, and feed larger groups of people. This cooker is certain to meet your culinary needs at any moment.
You'll be able to cook more and spend less time cleaning the kitchen. The inside is available with an easy-to-clean enamel finish.
THINGS WE LIKED:
Affordable
Contains an electric fan to help cool the cavity so your food cooks evenly and doesn't burn
Easy to clean
THINGS WE DIDN'T LIKE:
It can be loud when the fan is on
Rangemaster Kitchener Ceramic Electric Range Cooker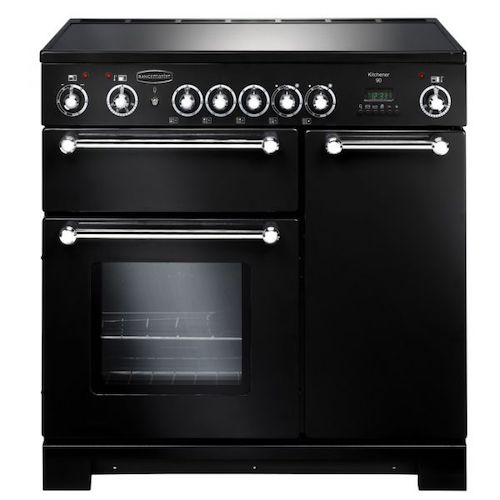 The Rangemaster Kitchener 90cm Ceramic Electric Range Cooker was the first Rangemaster cooker created and produced by William Flavel, and it was introduced in 1830.
The Kitchener 90 Ceramic Cooker comes with all the standard Rangemaster features, including two fans assisted ovens, one 69 litres and the other 66 litres, a convenient rack, and a dual circuit grill.
The five ceramic elements of the 90cm Kitchener hob provide focused and powerful heating, the easy-to-clean ceramic top provides enough room for various pots and pans, and the 'hot hob' indications alert you when the ceramic hob surface is still hot.
In both oven cavities, there are catalytic liners, which are specially coated to assist absorb oil and food particles. When the oven reaches 200°C, undesired dirt or food is oxidised and burned off, minimising cleaning time and elbow grease.
The Kitchener cooker, which is rated A for energy efficiency and recommended by the Energy Saving Trust, is environmentally beneficial.
THINGS WE LIKED:
Undesired dirt or food is oxidised and burned off, minimising cleaning time
Environmentally friendly
Best Gas Range Cookers
Stoves Richmond Deluxe S900G Gas Range Cooker
Although the Stoves brand has been around since 1920, its range of cookers is anything but vintage. The S900G is a gas stove that can be fully programmed via an app, allowing you to control the cooking conditions from the comfort of your couch.
There are five gas burners and a grill, as well as a standard gas oven with a capacity of 64 litres and a fan oven with a capacity of 94 litres.
The larger oven may be divided into two fan ovens (each with its control), allowing you to cook more foods at once: ideal for a huge Sunday roast.
THINGS WE LIKED:
App control
64-litre capacity
Rangemaster Classic 90 Gas Range Cooker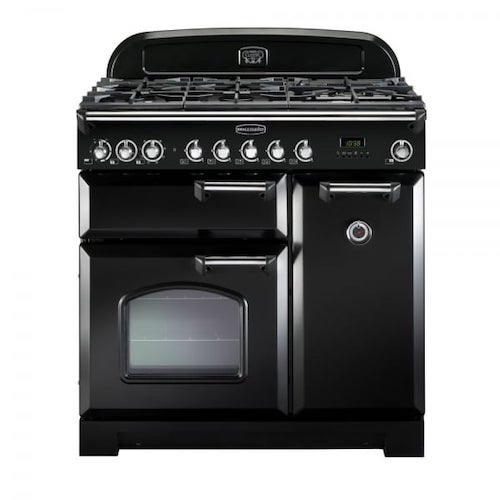 Rangemaster has been producing high-quality range cookers in Warwickshire since 1830 and is now owned by the same firm as Aga. With its bevelled door and ceramic finish, the Classic 90 gas range cooker is a traditional type that appears as it belongs in an ancient farmhouse.
Catalytic liners are included in both the 81-litre regular gas oven and the 67-litre fan oven, making them easy to clean. There are also five gas burners and a grill, allowing you to cook in a variety of ways.
If you're concerned about the affect of a gas-only cooker on the environment, you can use Liquefied Petroleum Gas (LPG), which must be replaced every few months.
Belling Farmhouse 100G Gas Range Cooker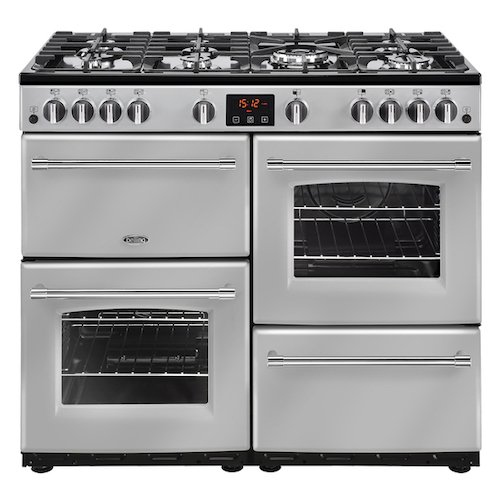 This appliance is quite large, having a width of up to 100cm. The muscular Belling goes gas all the way, with seven burners in the hob area, one of which is a very competent 4kW wok burner. These are quite versatile and are ideal for anyone who has a variety of pots and pans of various shapes and sizes.
If you don't like the black finish, there's also a cream model and even a silver option. The range cooker comes with an A energy rating regardless of the colour you choose.
In addition, we like how Belling constructed the thermostat to make fine-tuning settings a breeze. This also helps you save money on your gas costs.
THINGS WE LIKED:
Ideal for anyone who has a variety of pots and pans of various shapes and sizes
Different model options
THINGS WE DIDN'T LIKE:
Only good for large kitchens
Best LPG Range Cookers
electricQ Dual Fuel Range Cooker
This LPG range cooker combines the controllability and versatility of a gas stove with the consistent temperature distribution of an electric fan oven.
It also times your meals to perfection by automatically turning on and off the oven at a predetermined time, giving you peace of mind.
Two complete fan ovens, a grill, and eight gas burners are included in the multi-functional all-in-one design.
With eight burners, you'll have enough room for all your different pots and pans. moreover, If the flame on the hob goes out, the gas supply is instantly turned off.
Energy efficiency is rated A, which means you'll save money on your utility bills. If you only have access to an LPG gas source, this package includes an LPG conversion kit.
THINGS WE LIKED:
Automatic timer
Save money on bills
Cheap
DeLonghi Professional DSR 916-LPG Single
The DeLonghi product range features distinctive Italian styling and well-considered features for a very reasonable price.
This professional 90LPG large single cavity model has a modern appearance and a reassuringly quality feel, making it a very sensible purchase whether you buy from the head or the heart.
An electric grill is included in the huge 106-litre gas oven.
On top of that, the hob is manufactured from a seamless piece of stainless steel, which makes cleaning a breeze and matches the very stylish rear upstand (removable if preferred).
A robust 3.5kW triple-flame wok burner and cast-iron pan supports are among the five gas burners, which all have flame safety mechanisms. A cast iron wok cradle that can be removed is a nice addition.
Moreover, to provide you with complete peace of mind, all DeLonghi appliances come with a two-year parts and labour warranty, subject to registration.
THINGS WE LIKED:
2-year warranty
Good quality
THINGS WE DIDN'T LIKE:
Reviews say this harder to clean
Belling Sandringham 100GT LPG
Belling knows what they're doing when it comes to gas range cookers, as shown by the Belling Sandringham 100G LPG. Its classical excellent looks will blend in wonderfully with traditional kitchens while adding just enough of a modern touch to make it function in a more contemporary setting.
This is a British-made family gas range cooker with good specification and build quality.
Seven gas burners, including a 4.0kW main or wok burner, are mounted on the top, with matt-enamelled cast iron pan supports. There are two LPG gas ovens, a variable gas grill cavity, and a storage box on the lower right. The minute minder clock with touch control is a nice feature.
PermaCoat paint is used by Belling and is easy to clean, long-lasting, and heat resistant. It's the same paint that's used in the auto sector and on London's The Shard skyscraper. The metallic silver finish is readily cleaned with a damp cloth. Belling has the perfect balance of design, quality, and price.
THINGS WE LIKED:
Easy to clean
Good quality
THINGS WE DIDN'T LIKE:
This is a big range cooker so you need a lot of space for it
Best Dual Fuel Range Cookers
AGA Dual Control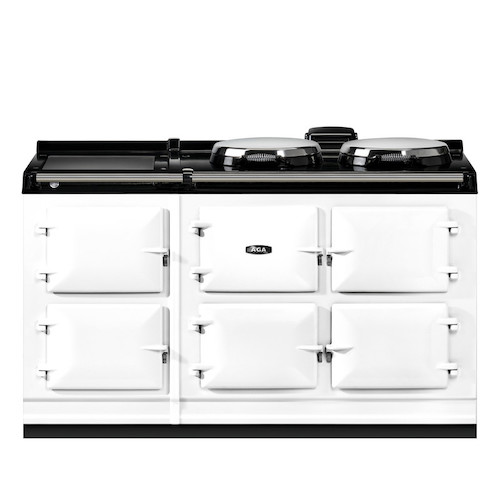 Agas cookers are not cheap, although they are the epitome of opulence. Because of the way it warms food, the range cooker is a cut above the others. The food is slowly heated to varying degrees and moisture is locked in by a source of heat that flows throughout the three cast-iron ovens.
Because the Aga warms the food, it also warms the kitchen, which is why it is left on all day and night.
The Dual Control is a new take on the traditional Aga. It has a boiling and simmering plate that may be turned off fully because they only heat up in 10-12 minutes.
Furthermore, all three cast-iron ovens can be set to Economy mode, which consumes less energy and results in cheaper heating costs. Even so, running a Dual Control cost between £20 and £40 each month.
THINGS WE LIKED:
Heats up in 10 minutes
Saves you money
Rangemaster Elise 110 Dual Fuel Range Cooker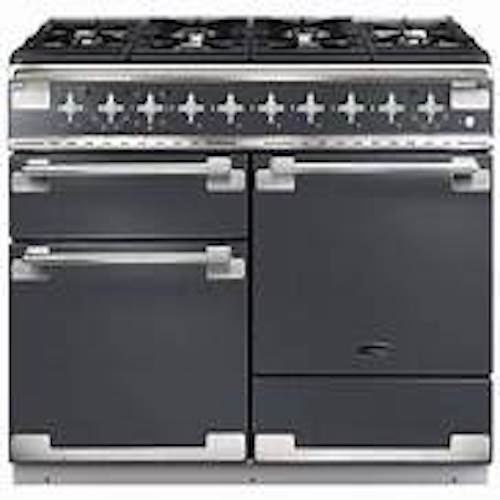 Given its size and colourful style, the Elise is a statement piece for any kitchen. It has a storage drawer, a pull-out grill, six gas hobs, and two catalytic-lined electric 69-litre ovens.
One oven is fanned, while the other is multipurpose and has seven settings, including a defrost function.
Although this is an expensive model, its sleek design will do nothing but add more aesthetics to your home décor!
THINGS WE LIKED:
Good for storage
Is good for home décor
Leisure Cookmaster CK90F232R Dual Fuel Range Cooker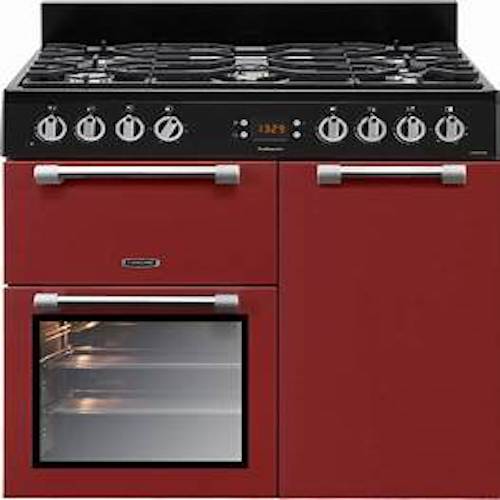 This range cooker has two fan ovens, each with a 63-litre and 79-litre capacity. The dual fuel range cooker also includes five gas hobs that heat up quickly and an emergency gas cut-off function for further safety.
This is a good quality range cooker that has an affordable price, however it is known to be slightly basic within its design. Therefore, if you are looking for something to add to your kitchen décor then this cheap range cooker might not be the right option for your home.
THINGS WE LIKED:
Affordable
Heats up quickly
Best Induction Range Cookers
SMEG Portofino Aesthetic CPFIPYW
Stop right here if you're looking for a stylish single-oven range cooker with a built-in induction hob and self-cleaning technology.
This brand-new 90cm model is perfect for medium-sized kitchens but be sure your power source can manage its high 11.4kW output.
The gorgeous all-electric Portofino comes in eight colours and only has one oven - a massive 115-litre chamber that could easily accommodate a whole pig.
Of course, an oven of this size requires a powerful inside fan, which it does. It has three, ensuring that all the heat it generates reaches every portion of every ingredient.
The induction hob has five zones, including a 27-centimetre centre plate for large frying pans and woks. You may need to replace some of your existing aluminium pots and pans with steel-bottomed ones, as with all magnetic induction hobs.
This screams modern style, and its growing crowd of customers say it's incredibly efficient and simple to clean.
THINGS WE LIKED:
Perfect for medium sized kitchens
THINGS WE DIDN'T LIKE:
You may need to replace some of your existing aluminium pots and pans with steel-bottomed ones
Bertazzoni Professional Series 90 Induction Top Double Oven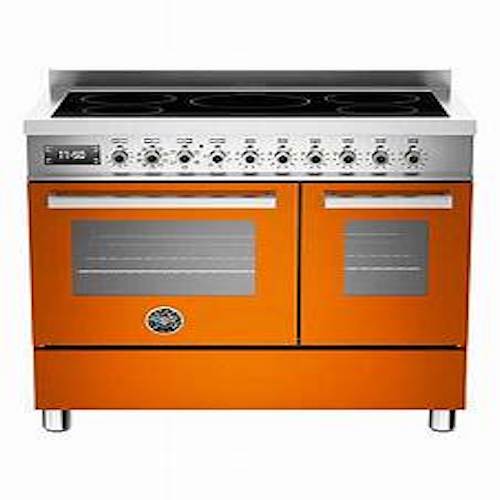 There are a lot of useful features to look forward to with this range cooker. Its digital programmer shows you your selected oven function and temperature immediately, which is helpful if you're cooking delicate dishes.
Pizza, fast preheats, defrost, bake, and grill are among the options for the main oven, while the second oven adds four functions, a grill, and a rotisserie option. Although it is expensive you do get your money's worth as it comes with so many different features.
With a storage drawer and an induction hob, you've got a hardworking range that'll be the focal point of your kitchen. This oven just has enamel linings, so you'll have to scrub them down from time to time but reviews compliment how easy it is to clean this range oven.
THINGS WE LIKED:
Digital programmer
Storage drawer
Easy to clean
Rangemaster Professional Deluxe 90 Induction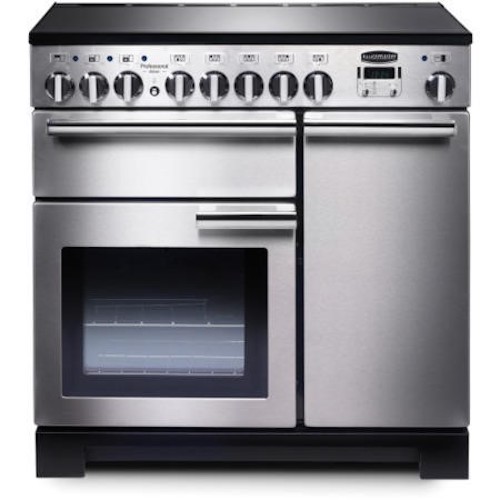 We're showcasing the 90cm induction hob type here for variety's sake, as it's the right size for a typical luxury kitchen. The induction hob features five zones, each of which can be linked to some extent, allowing for a wide range of pot sizes and shapes.
Spill Guard technology keeps spills contained for easy clean-up. The oven department, on the other hand, is the most impressive.
There's also a Handyrack on the inside of the main 73-litre cavity door.
You can baste the meat without burning your arm off thanks to this simple yet brilliant invention. The 67-litre oven to its right, which is higher and leaner, is ideal for roasties and other vegetables, as well as the lemon meringue pie. Both ovens have a fan to help them cook faster.
They also have catalytic linings to make cleaning easier. Meanwhile, the grill has telescopic runners and a stop mechanism to prevent the hot grill pan from being pulled out too far and falling on your feet.
THINGS WE LIKED:
Easy to clean
Variety of sizes
THINGS WE DIDN'T LIKE:
Not good for people who don't have a luxury kitchen
Best Small Range Cookers
Everhot 60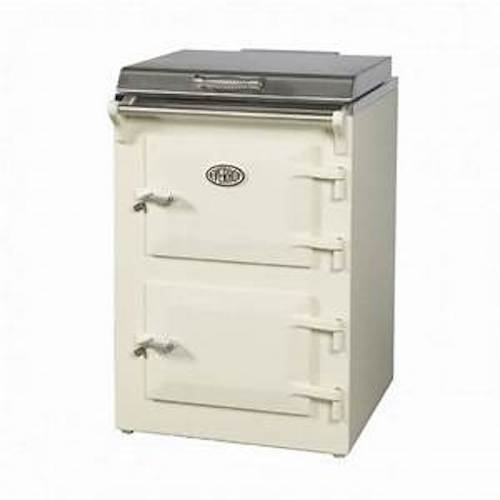 This smaller oven is great for squeezing between pieces of furniture, especially in tiny kitchens. Although the electric range cooker is expensive, it is built of cast iron.
This features two huge ovens (56 litres and 54 litres, respectively) that release 600W of heat, which is somewhat less than the Aga's 800W. The kitchen won't be as toasty, but the Everhot is less expensive to run because it uses less energy.
The cooker has an ECO Control setting for lower temperatures, as well as heated and simmering plates that can be adjusted.
THINGS WE LIKED:
Built of cast-iron
Heated by two ovens
Uses less energy
THINGS WE DIDN'T LIKE:
Expensive for a small range cooker
Belling Farmhouse 60DF Freestanding Dual Fuel Cooker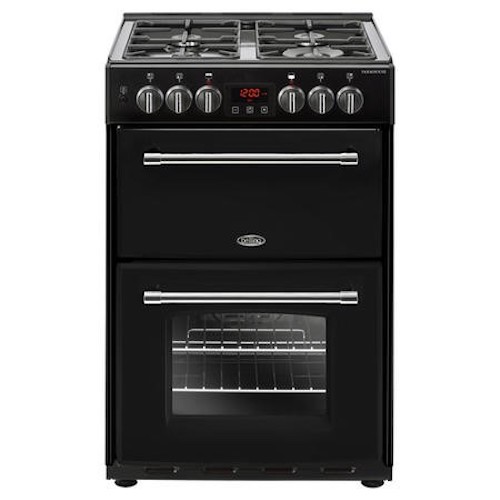 Having a small kitchen doesn't have to mean sacrificing the look of a standard stove. Belling's iconic Farmhouse stove has been updated to fit three gas burners and a wok burner with cast-iron pan supports, as well as a double oven (with defrost and slow cook options) and a grill.
If the bright red colour isn't quite right for your kitchen, the 60DF is also available in cream and black so you have options to match your kitchen aesthetic.
The glass door can be removed for easy cleaning, but the enamel-coated ovens will require you to crawl down on your hands and knees. It's also worth noting that the second oven is around half the size of the main one, limiting what you can do with it.
THINGS WE LIKED:
Available in different colours
THINGS WE DIDN'T LIKE:
Second oven is around half the size of the main one, limiting what you can do with it.
Stoves Richmond 600DF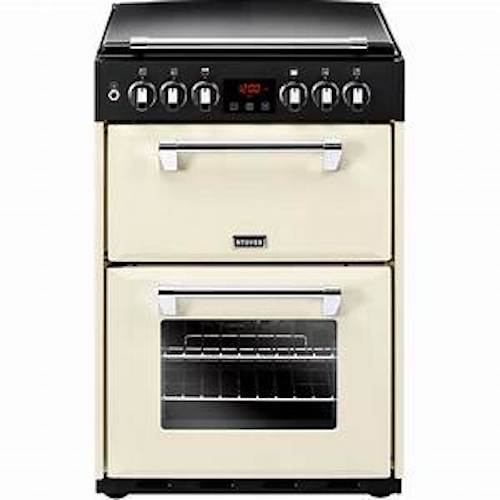 The Stoves 600DF is a 60cm dual-fuel cooker with a large 65-litre fan-assisted oven on the bottom and a smaller 37-litre static oven and grill on top.
The grill is an open-door model that allows air to circulate, allowing the food to be grilled rather than baked. The primary oven has a defrost function in addition to the standard temperature range (100°C to 250°C).
Both ovens feature extremely precise temperature regulators, which is a huge plus for bakers. They also reach full temperature in a matter of minutes.
This stove comes with the standard four hob burners. The hobgoblin has a hinged lid that keeps things clean and gives you a little more worktop space.
THINGS WE LIKED:
Open-door model that allows air to circulate
Reach full temperature in a matter of minutes
THINGS WE DIDN'T LIKE:
Reviews mentioned because it is small it is harder to clean
What to Consider Before Buying a Range Cooker
We understand that purchasing a range cooker is a substantial investment and selecting the correct one to meet your needs and budget can be difficult.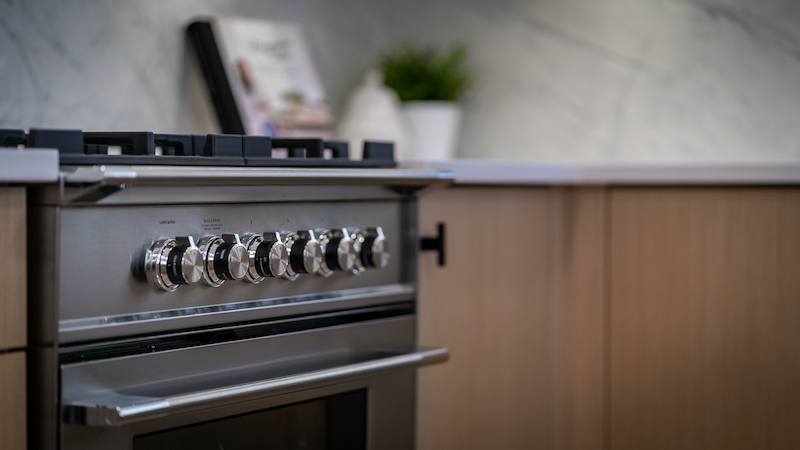 There are hundreds of alternatives to explore if you're buying your first range or upgrading, locating a range to fit a certain location, or fully re-fitting your kitchen.
The following factors will assist you in considering which cooker range is best for you.
Budget
There is a stove to meet your needs, whether you are searching for an entry-level model costing between £600 and £1000, a mid-range model from Stoves or Rangemaster costing between £1000 and £2000.
A high-end range from Everhot or Rangemaster will set you back around £2500 or more.
Style
Traditional and contemporary range cookers are the most common models and determining which aesthetic style best suits your kitchen is a fantastic place to start.
Traditional range cookers have lustrous enamel, arched windows in the style of a baker's oven, and solid iron pan supports, which work well with rural and farmhouse kitchens.
Clean architectural lines are combined with high gloss enamel, or deep steel finishes in contemporary ranges for a streamlined appeal. Some models may be used in both settings and offer a brilliant way to get a balanced appearance.
Size
Consider the amount of space you have in your kitchen for your new range cooker, the number of people you'll be cooking for, and the type of cuisine you'll be preparing.
The most common range cooker sizes are 90 cm, 100 cm, and 110 cm, however smaller range cookers in 55 cm and 60 cm are also available.
Some 90 cm ranges have a surprising amount of cooking space, which is more than enough for day-to-day cooking and the odd extended family gathering. There are lots of larger ranges from 110 am to 250 cm, which are ideal if every day is a family function or you just have the space to fill.
Fuel
Fuel selection is influenced by two things. The first is whether there is access to mains power. Some rural locations lack access to mains gas, necessitating the use of electric or LPG cookers.
Almost all dual fuel ranges can be converted to run on LPG, so this will not be an issue. Similarly, some kitchens will lack the electrical supply required for dual fuel or electric ranges, necessitating the use of all gas models.
Second, the type of fuel you use will be influenced by your unique cooking method. Traditional expert cooks prefer gas, but electric ovens are ideal for regular household cooking, providing tremendous adaptability and efficiency.
FAQs
What are the benefits of a range cooker?
A range cooker is far more adaptable than a conventional oven. They have more settings, functionality, and cooking possibilities because they are larger.
Many even include a second grill for grilling and roasting at the same time. Not only can you cook more, but you can also store more in your range cooker.
How do you install a dual fuel range cooker?
Installing a dual fuel range cooker should be left to the professional, who will conduct the following:
On a gas burner, a professional will install dual duel range pot heating. They will clean and inspect the area around the old stove and may fit new electric cables.
They will then install a gas hose.
Teflon tape will then be fitted on top of the stove while the gas pipe is coming up through the floor. They will tighten the flex hose end to the fitting along with the gas stove.
After that, a wrench will be used to tighten the other flex hose end onto the gas pipe coming up through the floor.
The gas supply will then be turned on.
How much does it cost for a range cooker to run?
A range oven consumes around 0.87 kWh of energy each hour. So, if we add up the charges from all the UK's energy providers, the cost of running your electric oven comes to around 14p per hour.
So, if you use your oven for 2 hours every day of the week, you'll be paying around £1.96 every week.
How long do range cookers last?
They may appear to be expensive, but they are built to last for at least 10 years.
What side do range cookers come in?
Range cookers are available in three convenient sizes: 90cm, 100cm, and 110cm, with a 60cm compact range cooker available for those with limited room. These smaller models do not have the extra capacity of a conventional range cooker, but they do have the same range cooker look.
Sources