What Is a Microwave?
Most people have used or, at least, seen a microwave in their lifetime. However, if you're new to microwaves, you might want to know what one is before you jump right ahead and buy one.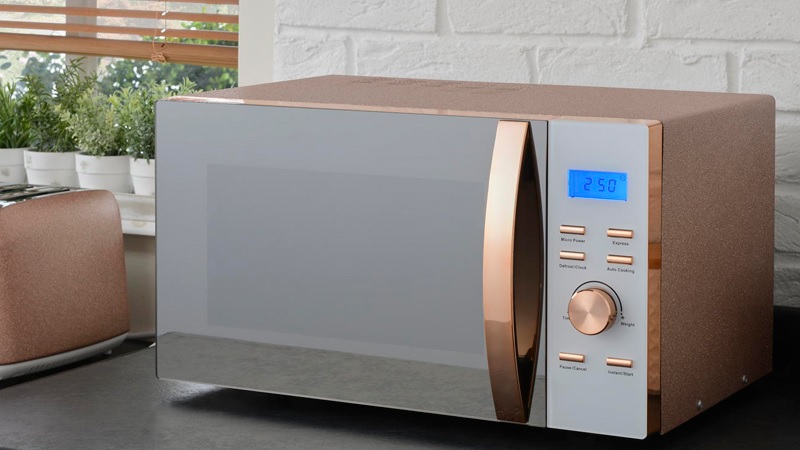 A microwave is basically a type of small, electric oven that heats food up very quickly.
It is extremely convenient, and you can heat a huge range of different foods, drinks, and other things in a microwave.
How Does a Microwave Work?
If you're considering buying a microwave, you may be wondering how it works.
A microwave works by exposing foods to electromagnetic radiation within the microwave frequency range. This process causes the polar molecules in the food to rotate, and this creates thermal energy. This process is known as dielectric heating.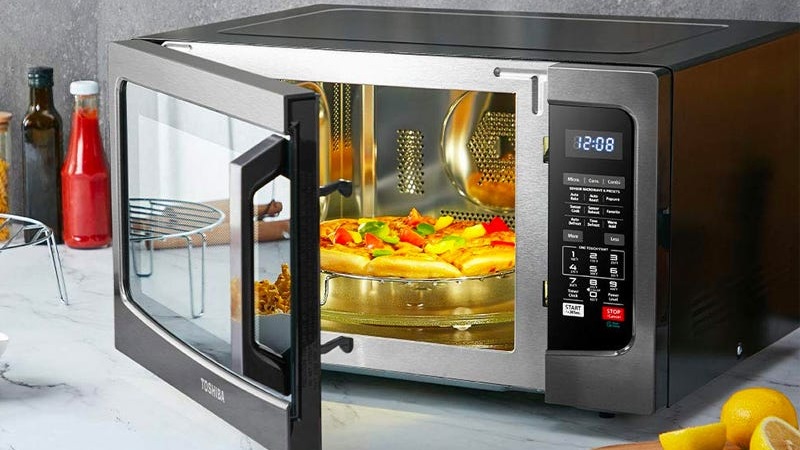 This type of process allows the microwave to heat food extremely quickly. The fast heating rate of microwaves is what has made them an increasingly popular kitchen appliance over the years.
To heat your food, most microwaves require you to press some buttons or turn some dials to indicate the timer. Most microwaves are very simple to use, and many of them include several functions, such as defrost modes.
Types of Microwave
There are several different types of microwave. If you plan to purchase a new microwave for your kitchen, you may be interested in learning about the different types available to choose the right microwave for your needs.
To help you with your decision, we have created the list below of the different types of microwaves available on the market today:
Best  Microwave
Hopefully, the list above has given you some more insight into the type of microwave you need. As you can see, there are many microwave options available.
Luckily, there are many different types of microwaves in each category; however, this can make it more difficult to determine which microwave is best.
To help you make the right choice, we have created this list of the best microwaves on the market today:
Best Solo Microwave
Best Grill Microwave
Best Convection Microwave
Best Over the Range Microwave
Best Built-in Microwave
Best Combination Microwave
Best Budget Microwave
Best Small Microwave
What to Consider Before Buying a Microwave
There are several things that you should consider when choosing the right microwave for your kitchen. Below is a list of things that you should think about when choosing which microwave is best for you:
Type of Microwave
If you are looking for certain features on your microwave, such as grilling features, this will play a part in which type of microwave you buy. You should have a think about what you are looking for in a microwave before you make your purchase so that you can choose the right type to suit your needs.
We have listed the different types of microwave above, and this list should help you decide which microwave is right for you.
Size of Microwave
Depending on the size of your kitchen and the space available, you may need to consider the size of the microwave before you order it. If your kitchen is small or doesn't have much counter space available, you may need to think about buying a smaller microwave.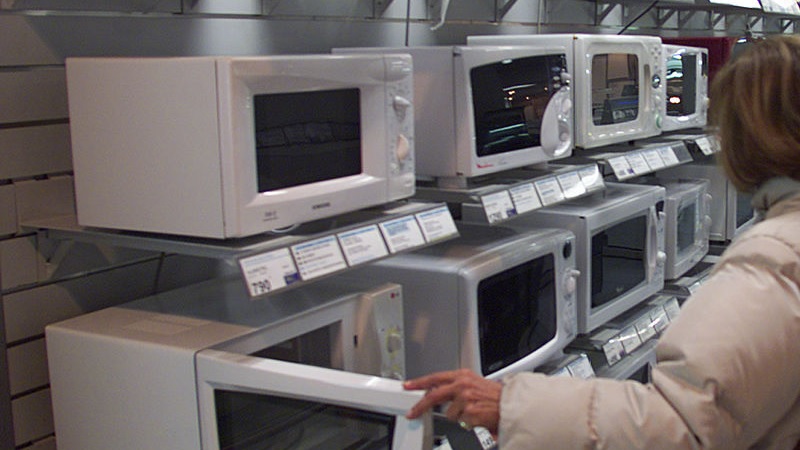 Functions
If you are looking for certain functions in your microwave, you may need to consider this when choosing the right microwave for you. If you want extra functions such as grilling or baking, this may determine the type of microwave you need.
It's a good idea to consider which functions you would like before you make a final decision.
Appearance
You may want to think about the appearance of your new microwave and whether it will fit in well with your kitchen.
For example, if your other kitchen appliances are all black, then you may want to choose a black microwave so that it matches up with the rest of your kitchen. Take a good look at your kitchen and decide what style of microwave would look best.
FAQs
How do you clean a microwave?
Below is an outline of how to clean the inside of your microwave:
Combine a cup of water with lemon, orange, or lime slices. Squeeze some of the juice into the water. Add a tablespoon of apple cider vinegar or white vinegar if you have some. Mix all of these together in a microwavable bowl.
Place the bowl inside the microwave and turn it on high power for a few minutes so that the mixture boils and the window steams up.
Let it cool for around five minutes and then open the door, remove the bowl and wipe the inside of the microwave with a clean sponge.
How do you dispose of an old microwave?
The best way to dispose of a microwave is to take it to a recycling centre. All you will need to do is take your microwave to the recycling centre, and the staff will take care of the disposal process.
Does eating microwaved food have an effect on humans in the future?
Cooking food in a microwave doesn't alter the food at all other than heating it. There are no known effects on humans from eating microwave foods compared to other food heating methods.
Can I use a microwave to defrost my food?
Yes, you can. Microwaves come with a defrost button that allows you to defrost your food safely.
Can I use a microwave if I have a pacemaker?
Yes, you can. Modern microwaves don't produce frequencies that interfere with pacemakers or any other electronic devices.
Sources