kitchen & cooking
Best Toastie Maker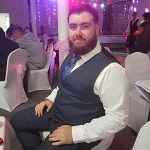 Toastie makers are one of the most convenient cooking tools available for everyone from university students to tradesman.
Toastie makers are so popular that nearly every appliance company in the world seem to have released their own version, but which one is the best?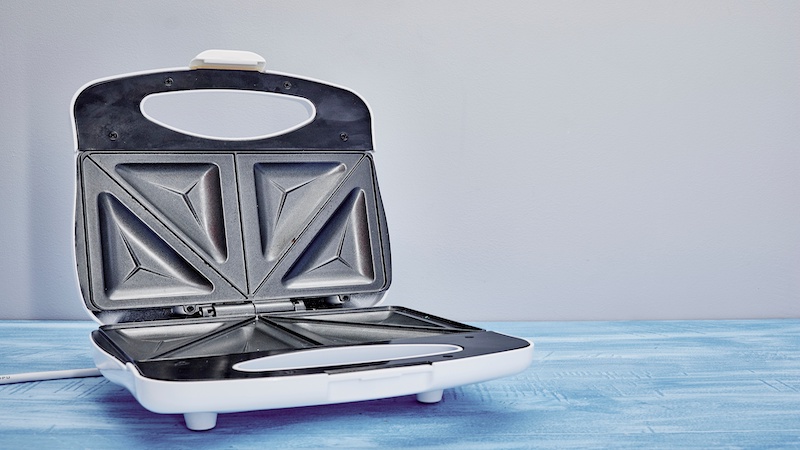 In this article we're going to explore the best toastie makers on the market, what makes them so popular with customers and how they differ from one another.
What Is a Toastie Maker? 
The humble 'toastie' – a British invention that saw the classic sandwich toasted to perfection to create the ultimate snack.
The options are endless for toasties – the traditional 'Cheese and Ham', the sweet 'Chocolate Spread Filled' and even the controversial 'Tuna and Cheese'.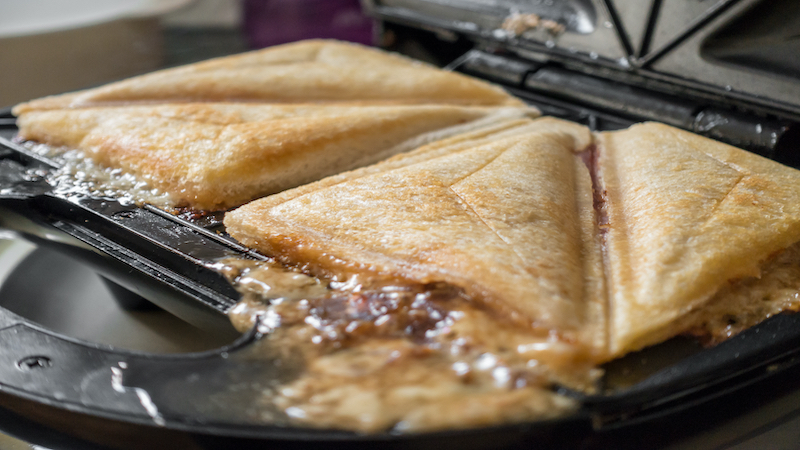 These fillings can be placed into a toastie maker, which is essentially two Teflon plates that are powered with a heating element to toast our sandwiches evenly and consistently in a very short amount of time and with utter ease.
How Does  a Toastie Maker Work? 
The toastie maker, no matter the size or style, is fool proof. Simply follow the steps below and remember each step may differ slightly based on the model that you're using!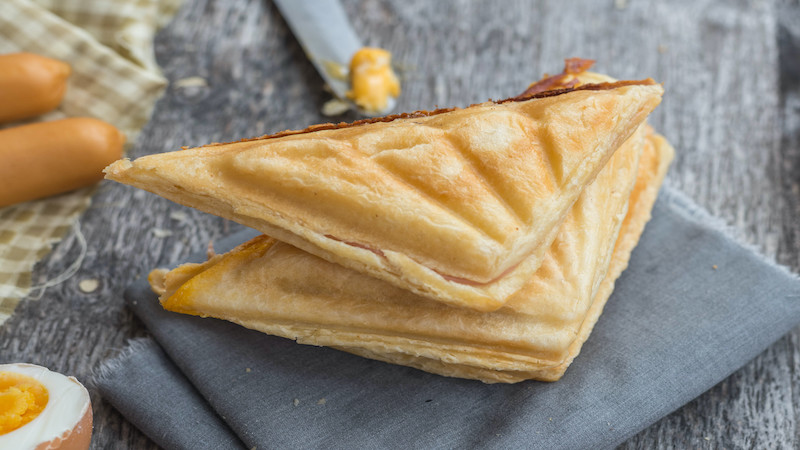 Plug the toastie maker into the mains.
Once the toastie maker reaches optimal 'toasting temperature' a green light will usually appear.
Take your first piece of bread and lay it atop the plate that sits horizontal on the surface and begin to apply your filling of choice. Now, some people like to butter the side of the bread that touches the heat plate for optimal crispiness, but this is a personal decision for the toastie chef to make.
Once the fillings have been added, lay the other piece of bread on top and close the top plate over it. Some designs are built to have the plates clamped shut and others are to be left open.
It's important to let the toastie maker do its job without disturbance for the first few minutes but after then check the toastie every minute or so until you reach your preferred toastie level.
Carefully remove the toastie from the maker with a utensil and switch the toastie maker off at the mains, leaving it to cool fully before attempting to clean it.
Types of Toastie Maker
There are various types of toastie makers to choose from including:
Standard Toastie Maker
The humble beginning of the toastie revolution. Simple, inexpensive and certainly effective. You'll find simple heating elements, but this is often all you'll need for your personal toastie needs.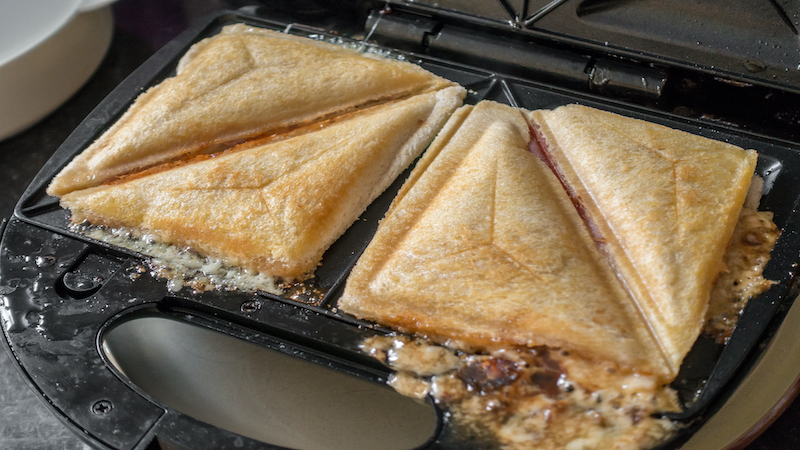 Deep Fill Toastie Maker
The big boy. If you find that the standard toastie maker isn't allowing for enough cheese and pepperoni, you'll need to call in the heavy artillery with the deep fill toastie maker. It has deeper heating plates to allow for more filling. Again, simple yet effective.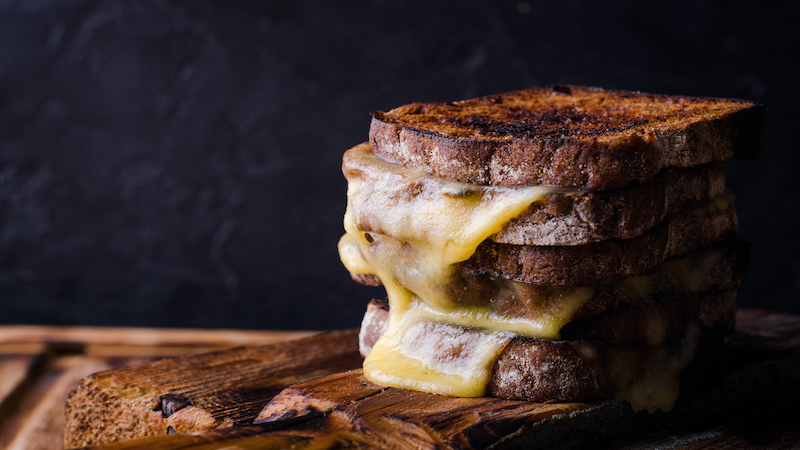 Sandwich Toaster
Now, a sandwich toaster is like the opposite of a deep fill toastie maker. Instead of a deeper heating plate, you'll find a flat heating plate designed to toast without compressing your sandwich.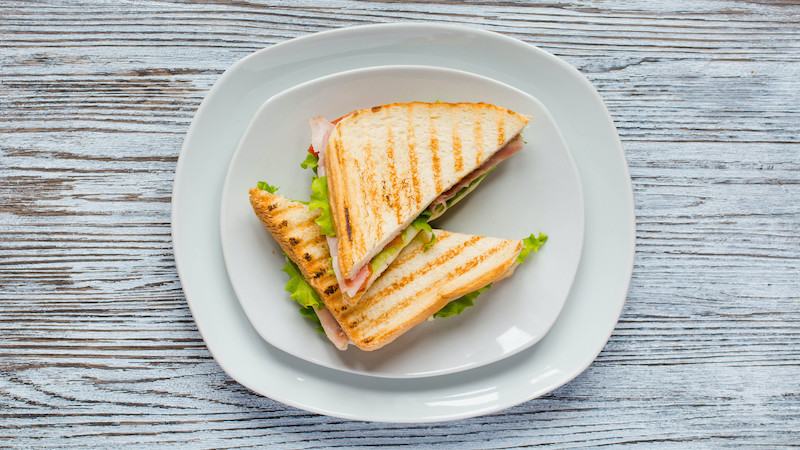 Toastie And Waffle Maker
This type of appliance is a great example of the versatility that some toastie makers offer. The toastie and waffle combo has removable heating plates that allow you to use the same machine for either a toastie or a waffle at any given moment.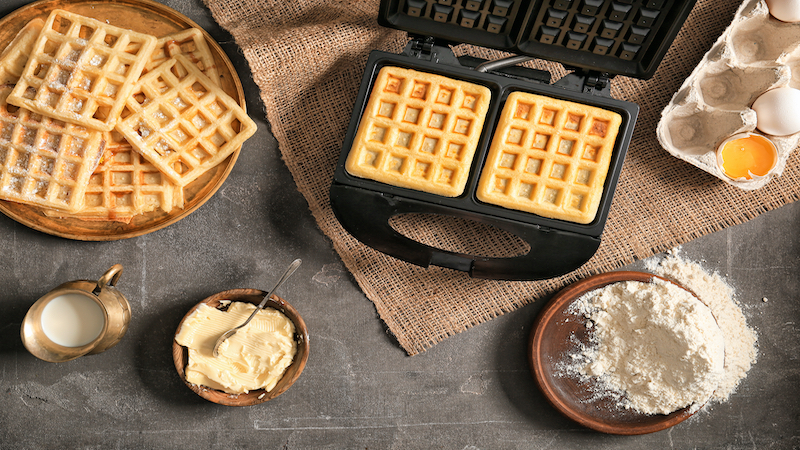 Toastie With Grill
Now, some beefier toastie makers will double up as a more than useful healthy grill. Take the George Foreman Lean Mean Grilling Machine, for example. This appliance will toast a lot of sandwiches in a single sitting and then be ready to take down some steaks or vegetables. There are plenty of great options on the market for this type of toastie maker.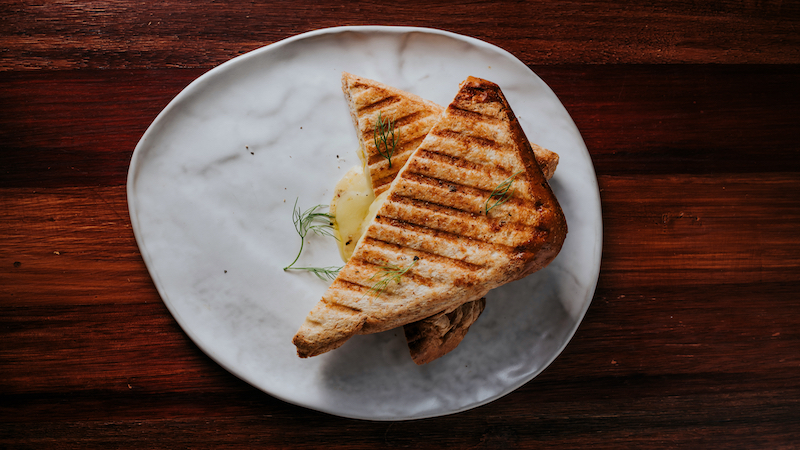 Sandwich Press
Not too dissimilar to the sandwich toaster, this machine will toast your sandwich on a flat plate but will press it down to increase the crisp factor too!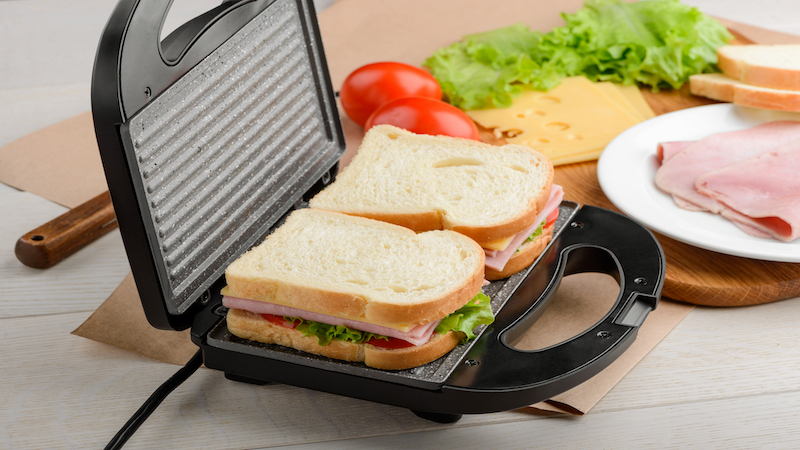 Best Toastie Maker
Ok, so your toastie education is complete, but know it's time to find out what toastie makers deserve the moniker as 'Best on the Market'.
Check out the lists below to find out which toastie maker is right for you.
Best Standard Toastie Maker
Breville VST083 Sandwich Toaster and Toastie Maker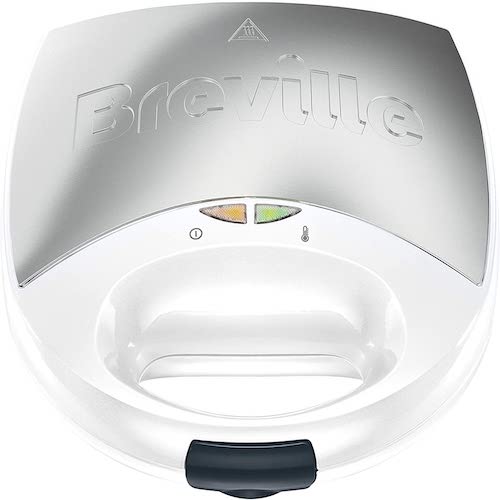 This toastie maker is small, easy to store and yet still has enough space for two substantial toasties, this isn't a machine to be overlooked, especially with a price well under £20!
Customer reviews echo the positive feeling toward the Breville toastie maker, with many focus on its compact size and affordable price point.
THINGS WE LIKED:
Cheap and sturdy
Easy to store when not in use
Modern aesthetic
THINGS WE DIDN'T LIKE:
Tough to clean
Only space for two sandwiches
Progress EK4424P Family Toastie Maker, 1400 W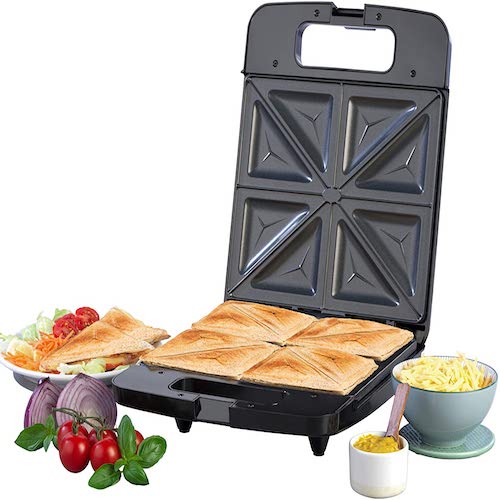 If you we're unimpressed with the meagre two sandwich ports in the previous Breville model, the Progress EK4424P is here to answer your prayers.
With 4 sandwich slots in the machine, the whole family can be tucking into hot toasties in no time.
It features automatic temperature control to ensure that the toasties are all cooked to perfection and a non-stick coating that will make cleaning a breeze.
THINGS WE LIKED:
4 sandwich slots for the whole family
Automatic temperature control
Non-stick surface
THINGS WE DIDN'T LIKE:
Tough to store away due to the size
Morphy Richards 511644 MICO Toastie Maker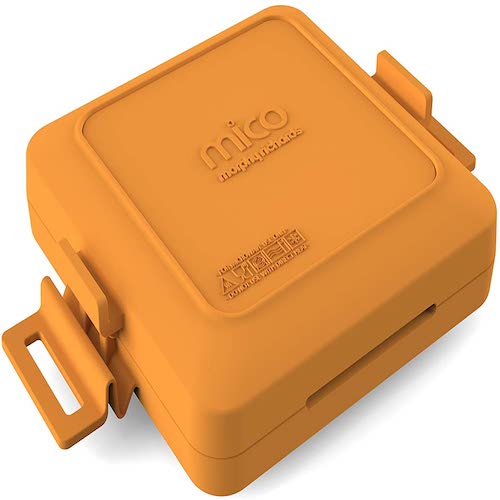 This toastie maker is a brilliant option for when you are on the move. Whether this is the desire for a cracking toastie during the workday, or when you can't bear the thought of being without a toastie maker while on holiday.
The plates inside the maker conduct heat from the microwave and toast your sandwich, it's as simple as that. The clean-up and store away is also effortless.
THINGS WE LIKED:
Easy to clean
Easy to store away
Portable
THINGS WE DIDN'T LIKE:
Only toasts one sandwich at a time
May not perform as well as standalone units
Best Deep Fill Toastie Maker
Andrew James Electric Deep Fill Toasted Sandwich Maker Grill Machine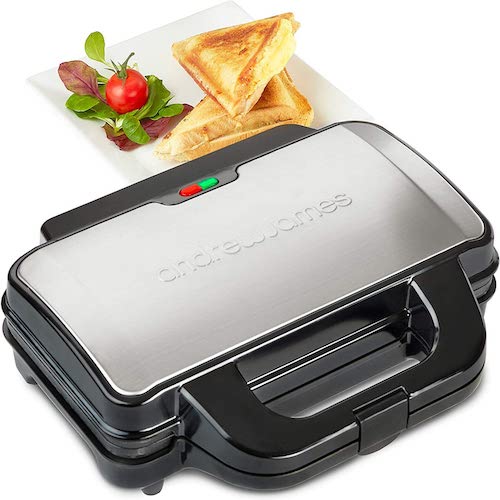 This Andrew James Deep Fill toastie maker is the ideal choice for anyone that enjoys a more substantial sandwich. The maker comes equipped with 26mm deep non-stick plates, and room for two toasties in a single cook.
There is also a lock on the sandwich press to ensure that the heat is distributed evenly across the toastie, to guarantee you the perfect, deep-filled sandwich every time.
THINGS WE LIKED:
Perfect for deep-filled sandwiches
Small, compact and easy to store
Lock on the press to ensure consistent results
THINGS WE DIDN'T LIKE:
No removable plates
Can be tough to clean
NETTA Deep Fill Toastie Maker - 2 Slice Sandwich Toaster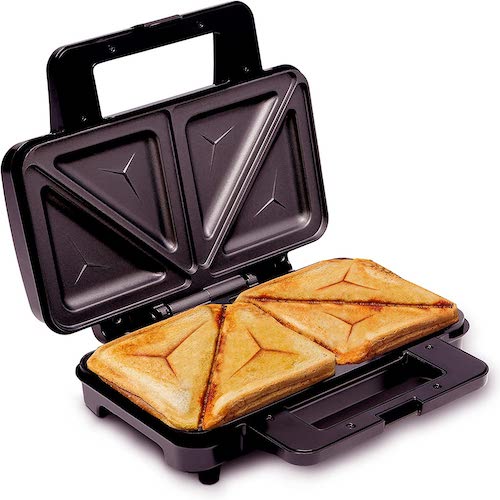 This toastie maker is very similar to the Andrew James toaster. It features the same plate press lock, deep-fill plates, compact build and double-sandwich functionality.
The main difference is the higher price point and the evidence of the quality of the product. Unfortunately, there has been a few customers that have questioned the build quality of the toastie maker, but that is all down to the individual customer.
THINGS WE LIKED:
Compact design
Double sandwich functions
Best Sandwich Toaster
Russell Hobbs 24520 RU-24520 Sandwich Toaster Toastie Maker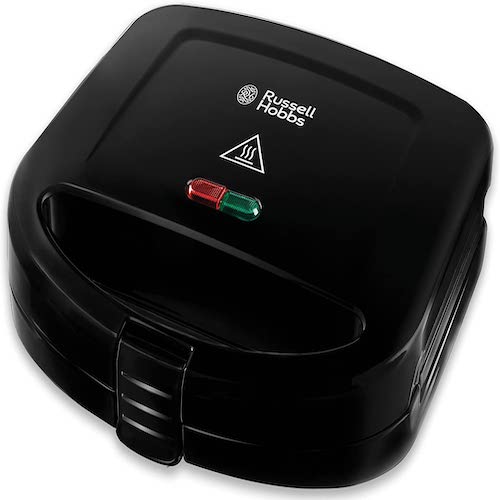 This Russel Hobbs sandwich toaster is a simple, yet effective addition to the kitchen. With it's affordable, it's the perfect option for students and workers that benefit from their own kitchen office too.
It has space for two toasties, features a press lock and it's nice and easy to store away. It may not have any advanced features, but it does what it says on the tin.
THINGS WE LIKED:
Simple and easy to use
Easy to store away
Cheap
THINGS WE DIDN'T LIKE:
Doesn't have any special features
May not be the sturdiest machine
Domo DO9041C Sandwich Toaster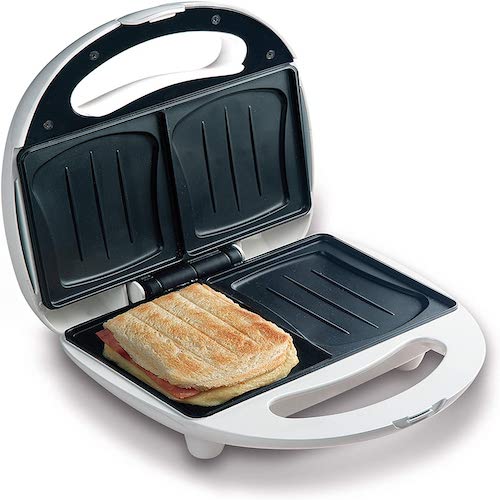 The Domo sandwich toaster is one of the more unique options in the list, moving away from the heavy lock press features of others, and instead offering a flatter press for toasted sandwiches.
The reviews reflect this positive feeling, with people actually preferring this model as it doesn't cut the sandwich in half diagonally.
THINGS WE LIKED:
A new look for sandwich toasters
Keeps the sandwich whole
THINGS WE DIDN'T LIKE
Quite expensive compared to others
May not be to everyone's tastes
Best Toastie and Waffle Maker
Salter EK2143 Deep Fill 3-in-1 Snack Maker with Interchangeable Waffle, Panini and Toasted Sandwich
The Salter EK2143 toastie maker does a lot more compared to tradtional toastie makers.
The interchangeable plates allow you make everything from waffles to toasties, and still at a very competitive price.
It features non-stick coating, indicator lights and and locking latches to keep the plates in place during cooking. These removable plates also make the clean-up easier by simply removing the used plates and washing them as you would a plate.
THINGS WE LIKED:
Easy clean up
Removable plates
Make multiple different foods
THINGS WE DIDN'T LIKE:
Bulky to store due to the extra pieces
Russell Hobbs 3-in-1 Sandwich/Panini and Waffle Maker
This Russel Hobbs 3-in-1 maker features the same removable plates as the previous Salter model, and at a similar price point too. Although this model has been praised for it's excellent panini-making facilities.
These two machines are very similar in style, size and quality, so it's down to individual preference over which machine is superior.
THINGS WE LIKED:
Easy clean up
Removable plates
Make multiple different foods including paninis
THINGS WE DIDN'T LIKE:
Bulky to store due to the extra pieces
Best Toastie with Grill
George Foreman Large Fit Grill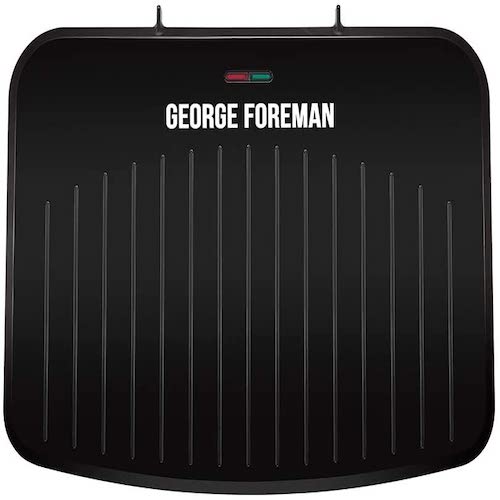 The iconic George Foreman grill has its place in every kitchen in the world, simply based on how versatile a machine it is. You can press everything from sandwiches to sirloin steaks, and be happy with the results.
The best thing about a multi-purpose grill is that you can utilise it throughout all of your home cooking. Not only that, but the low price point of the grill makes it a no-brainer choice for households across the country.
THINGS WE LIKED:
Versatile and exceptionally useful
Inexpensive for its features
Aigostar Panini Sandwich Press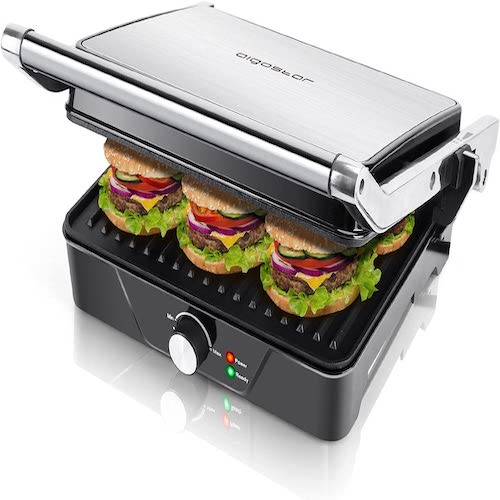 This sandwich press is another example of a machine that doesn't stop at the bare minimum. You can cook everything from chicken to paninis on this press, and the durability of this machine in particular will ensure that you're grilling long-term!
t's certainly one of the more expensive options, but the quality of this appliance makes it wortwhile.
THINGS WE LIKED:
Very durable
Extremely versatile
Large cooking area
Best Sandwich Press
NETTA Panini & Sandwich Press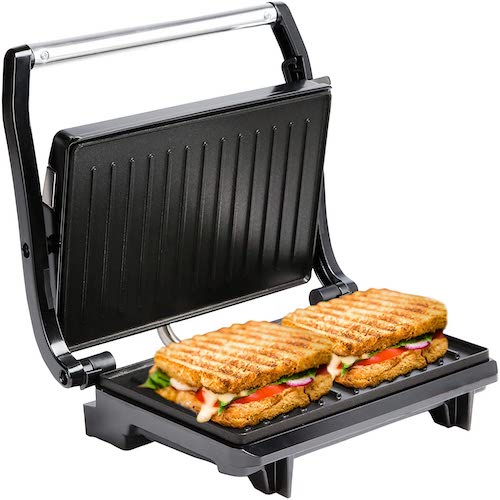 The NETTA sandwich press is quite different to your typical toastie maker, based mostly on the surface of the heat plate.
The heat plates are smooth with grooves for those tell-tale, toasted sandwich grill marks. The toastie maker fits two sandwiches at once and can be stored away very easily with the lid closed.
THINGS WE LIKED:
Easy to clean and store away
Quickly toasts sandwiches without pressing them into toasties
Sage SSG600BSS Perfect Press Sandwich Maker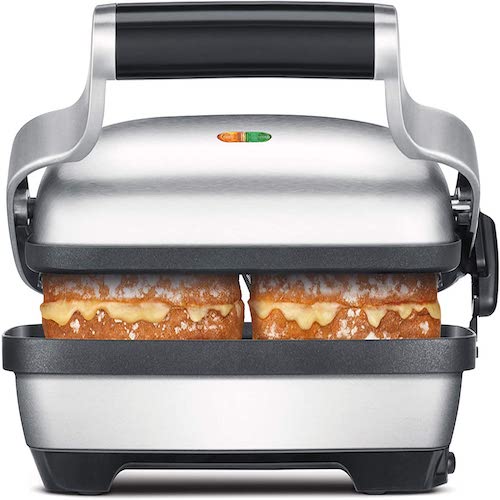 The Sage Perfect Press Sandwich Maker is similar to the NETTA sandwich press. Both feature a flatter surface with grill mark grooves, a folding press top and a quick cooking time. However the Sage is much heavier-duty, so it may be better suited in a business setting such as a coffee shop or restaurant.
It also has a much higher price point
Best Toastie Maker with Removable Plates
Breville Deep Fill Sandwich Toaster and Toastie Maker with Removable Plates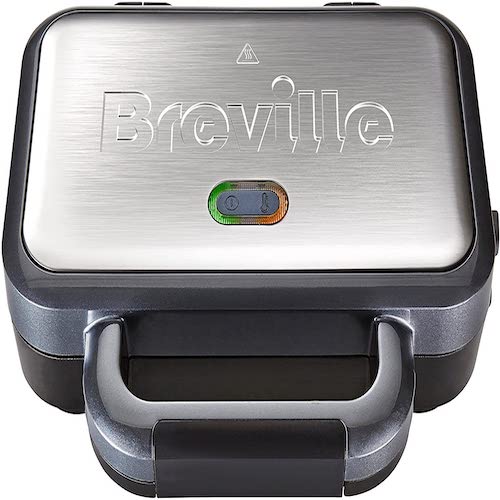 This toastie maker has the ideal function of removable heat plates to ensure that cleaning the toastie maker is made as easy as possible.
One of the biggest issues with toastie makers is that you can't submerge them into water to clean them fully. However, with this Breville toastie maker, you can simply remove the components that touch food and clean them as normal in hot soapy water before drying and replacing in the machine.
THINGS WE DIDN'T LIKE:
Easy to clean
Removable plates
THINGS WE DIDN'T LIKE:
May be too small for large families
Best Lightweight Toastie Maker
Stovetop Toastie Maker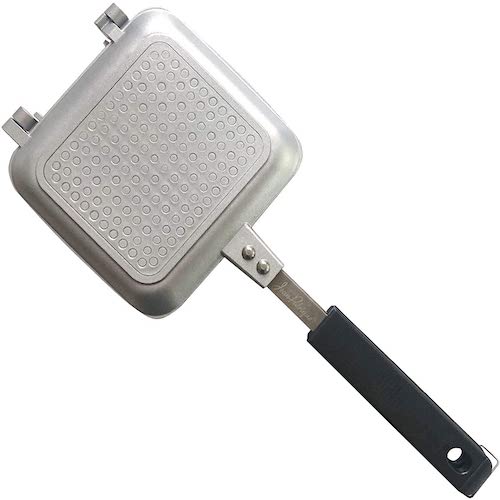 This is the most lightweight, portable and durable toastie maker on the list. You can use it over a conventional hob, induction hob and even fire heat sources.
Simply throw in your bread and filling, clamp the toastie maker shut and place over the heat.
It's inexpensive, lightweight and durable, perfect for on the go use and even outdoor use!
THINGS WE DIDN'T LIKE:
Requires a heat source for outside use
What to Consider Before Buying a Toastie Maker
Here is what you might need to consider when buying a toastie makers:
Cost
Cost is a big factor to consider, especially when you think about how much use you're likely to get out of a toastie maker.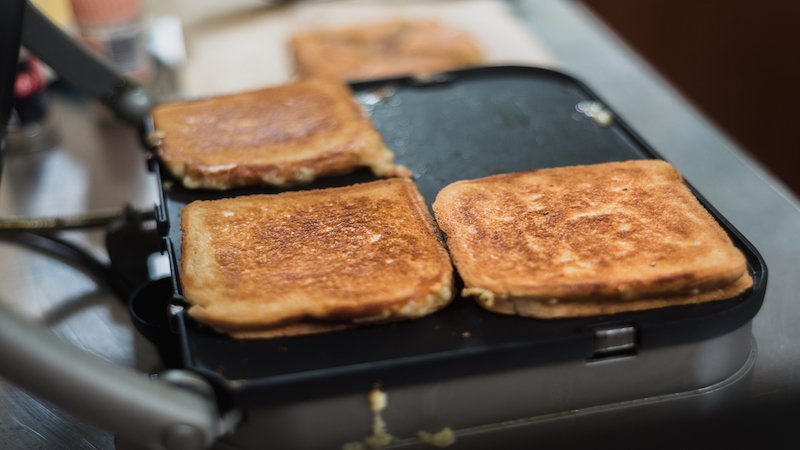 If you're a toastie enthusiast, you may want to shell out on a more expensive option, but the likelihood is that you just need a machine that is capable of knocking up the odd cheap and easy lunch! Always opt for the machine that you deem affordable.
Size
If you live on your own, it's unlikely that you will need a toastie maker with 4 sandwich spaces, so opt for the right size for you. It's not just the price here, but the space that it will take up and the amount of machine that you will need to clean!
Save yourself some time and buy a toastie maker that suits your needs.
Functions
If you like toying with paninis, toasties and waffles, pick a toastie maker that has removable plates to ensure that you can try everything you like. However, if you just want a machine that will do a simple job for you, pick a more basic machine for your needs.
Power
Power is a big consideration, especially in the modern era of energy consumption being a hot topic. The voltage and wattage of these machines may vary, so pay attention just in case you get caught out.
FAQs 
What is the best way to clean a toastie maker?
If your toastie maker has removable plates, the best thing to do is to remove them and wash them as you would a plate or frying pan. If your machine has fixed plates, simply wipe the machine down while it is still warm.
How long does a toastie maker take to press a sandwich?
It will only take around 3-4 minutes depending on the strength of the machine.
How long does a toastie maker last?
If looked after, toastie machines are built to last and will likely give you many years of quality service.
Are toastie makers safe?
As with most kitchen electrical appliances, toastie makers have an built-in cut out function if they overheat.
Do you need oil with a toastie maker?
No! While you may want to use oil or butter for extra crispiness, it is not required at all.
Sources