kitchen & cooking
Best Rice Cooker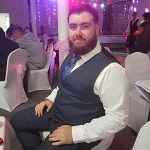 Rice is a staple food in Asian cooking, which has spread to become commonplace in households all over the world.
Although it is a simple grain, it can be difficult to cook to perfection – it is too easy to forget about as it simply boils away in a pan, often becoming too soft or sticking and burning.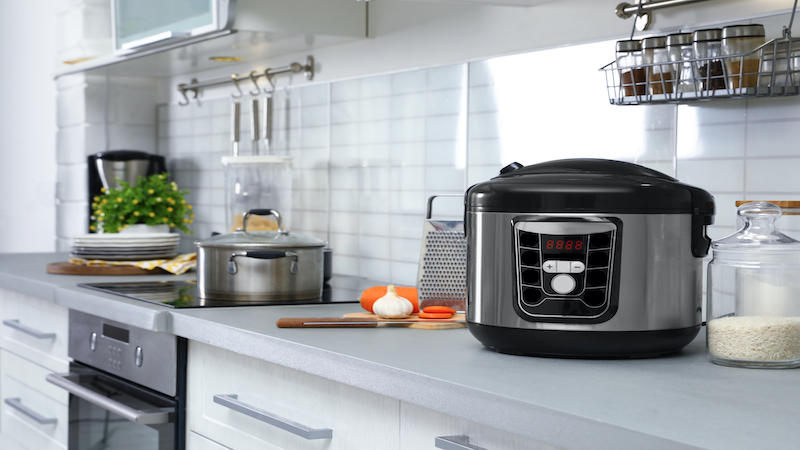 This can be prevented by investing in a rice cooker, which will cook your rice to perfection whilst you concentrate on preparing the rest of your meal, or as you pop your feet up and wait patiently.
But which rice cooker is best?
In this guide, we will explore everything you need to know about rice cookers, including how they work, the different types and offers advice on the best rice cookers available.
What Is a Rice Cooker? 
A rice cooker is a useful, easy to use kitchen appliance that works by boiling your rice, sensing when it is cooked, and lowering the heat to keep your food warm without it burning.
Basic rice cookers can be bought for just under £20 and are the perfect place to begin if it is just rice you are hoping to cook.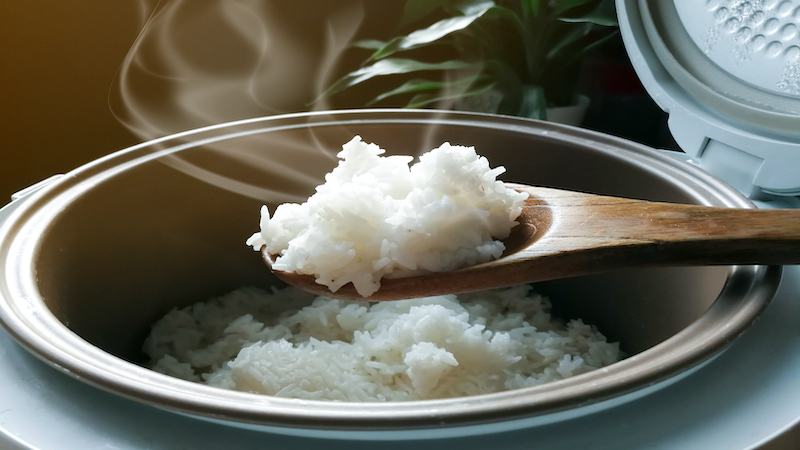 More advanced models might have more abilities and sensors and be able to cook more than just rice. Spending a little more on a more complex device can give you more specific controls to cook certain types of rice, such as sushi or paella, and some even have a function for your porridge oats.
Ideally, your rice cooker will create hot, fluffy rice and maintain its temperature (about 65C) until you are ready to eat.
The best rice cooker depends on your needs – how many people are you looking to serve? What kind of rice are you cooking? Do you want it to be cooking slowly all day, or ready quickly as a last-minute meal? Answering each of these questions will help you narrow down which rice cooker is the perfect fit for your kitchen.
How Does a Rice Cooker Work?
Before buying a rice cooker, it's important that you understand how they work.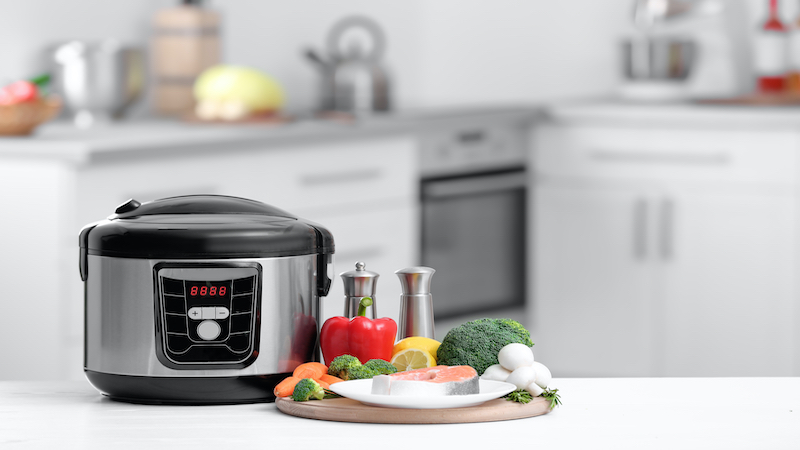 Measure the rice. Any type of rice at all. Basmati, sushi, wholewheat, indica or orzo – whatever you need, the rice cooker will cook. Just remember to weigh it out so that it cooks properly.
Rinse the rice. Rinsing is optional, but it will give fluffier, more distinct grains of rice.
Put the rice in the cooker. Simple as.
Measure the water and add it to the cooker. Again, simple. But make sure you get the correct ratio of rice to water. The standard ratio of water to rice is 1 1/2 cups of water per 1 cup of rice.
Put on the lid.
Set the cooker to boiler or cooker. If you are using a multi-cooker, you will need to refer to its more specific settings or user manual to know which setting to choose.
Let it cook. How long this will take depends on your cooker, the amount of rice you are cooking, as well as how much water you added. On average, it will take around 25-35 minutes.
Keep watch. When the rice is cooked, the cooker will switch from hot to warm, and the light will change to let you know it is ready. Some cookers might beep, so keep an ear out.
Check the rice. Vary rarely will the rice not be cooked. If it isn't, remember to adjust your measurements next time and your problems should be solved. Rice is usually tastiest when it is left to gently steam for about 10 minutes after it has finished cooking, so bare this in mind.
As long as the cooker is left on, the rice will be kept at the right temperature until you are ready to eat it. And with the temperature being consistent inside the cooker, you do not have to worry about bacteria growth or food poisoning.
Top Tips
Rinse your rice before cooking. Usually, rinsing rice before cooking will give a consistent, fluffy grain, as well as washing away and dirt or pesticides that there may be. It will also reduce the amount of foam produced when cooking and prevent the rice cooker from bubbling over. It is best to read the instructions on the packet of rice to ensure that rinsing is the right thing to do.
Add flavour. Adding subtle seasonings such as salt, butter or oil can complement the flavour of your rice as it cooks. You can also add more diverse flavours like bay leaves or cardamom pods, depending on what will suit your dish.
Be patient. Don't peek! Taking the lid off before the rice is cooked lets the water vapour escape, risking your rice becoming dry.
Let the rice rest. Once the cooker has stopped cooking and has switched to its warming mode, continue to let it rest for 5 to 10 minutes. This leaves time for the rice to settle and allow excess moisture to steam out of your rice.
Don't use metal utensils. Although metal won't affect the taste of your rice, it can damage the inside of your rice cooker. Most rice cookers have a non-stick inner layer, which is easily scratched by metal utensils. Using plastic or wooden utensils will prolong the life of your rice cooker.
Cook the rice first. When cooking dinner, put the rice on to cook first. You can prepare the rest of your meal while the rice is cooking, without having to worry about it overcooking or going cold.
Types of Rice Cooker
Traditional Rice Cooker
Rice cookers are designed purely to cook rice, rather than to store and maintain temperature.
Rice Warmer
Rice warmers hold pre-cooked rice at the perfect serving temperature without it continuing to cook, maintaining great taste and texture until it is ready to be eaten.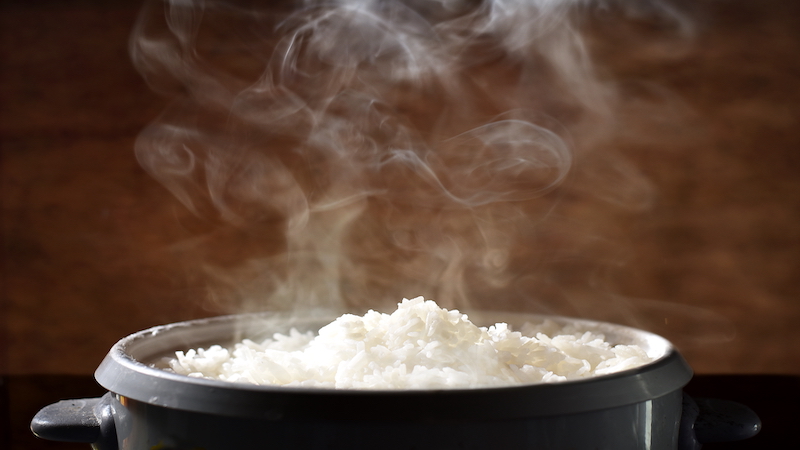 Rice Cooker and Warmer
A rice cooker and warmer is a two-in-one of the above appliances, both cooking and storing rice perfectly until it is ready to be served.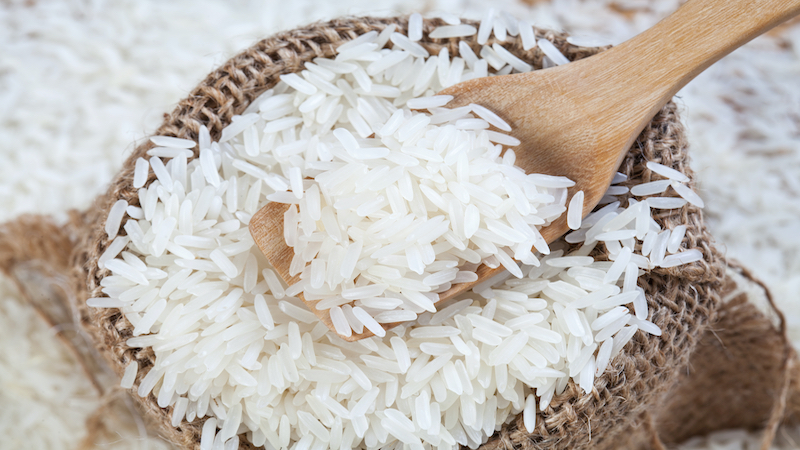 Digital Rice Cooker
Most rice cookers are digitally controlled, with small screens displaying buttons to select a function and the amount of rice being cooked, ensuring it can be cooked and stored for the correct length of time.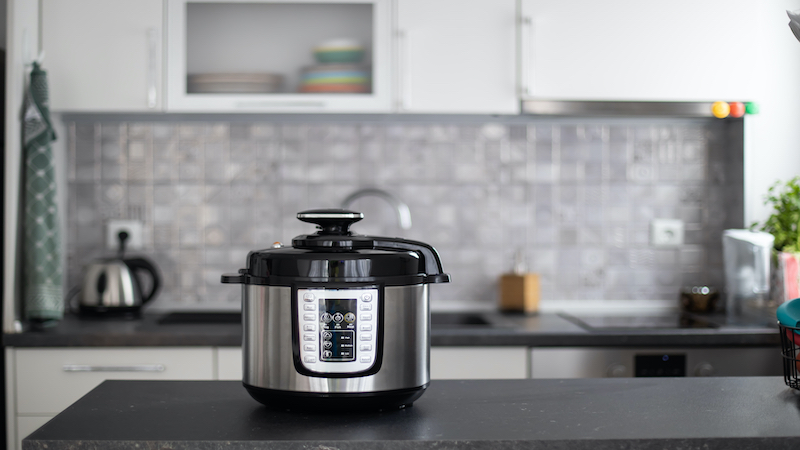 This is also monitored digitally by sensors within the rice cooker, which will beep or create some other alert to inform you when your rice is cooked.
Multifunctional Rice Cooker
Most multifunctional rice cookers are very similar to an Instant Pot or pressure cooker, the main difference being that rice cooking is the appliances speciality.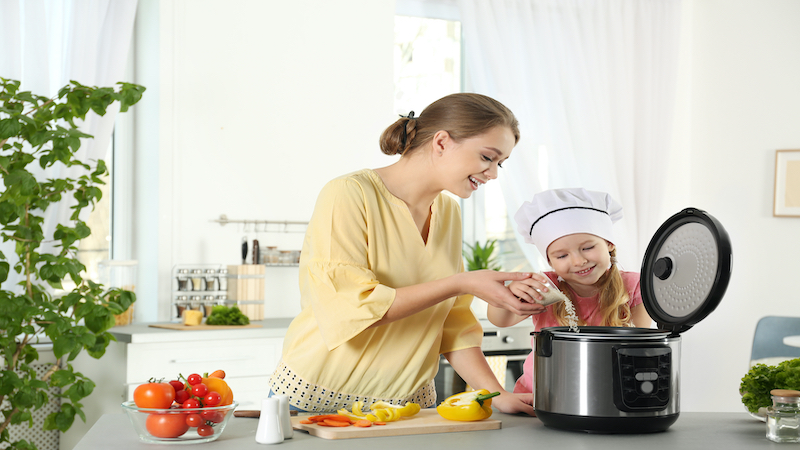 Multifunctional rice cookers can be great if you are looking to use one appliance to easily prepare different meals, such as soups and porridge rather than solely rice. Most multi-cookers are able to boil, bake, fry, grill, stew and steam a wide variety of foods.
Best Rice Cooker
With so many models and purposes it can be hard to know where to begin when purchasing a rice cooker. Here is a list of some of the very best rice cookers available.
Best Classic Rice Cooker
Cuckoo CR-0331 Basic Electric Rice Cooker and Warmer, Nonstick Inner Pot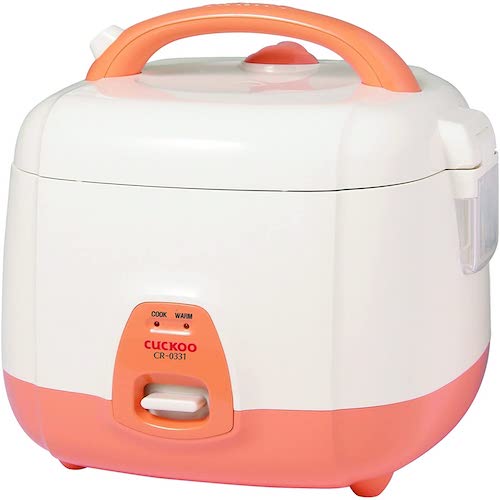 The Cuckoo CR-0331 is a simple appliance with one rice-cooking programme suited to all basic rice grains.
This appliance is perfect for those only looking to cook simple rice dishes and a compact design. This three-cup model is also available in a larger six-cup version.
THINGS WE LIKED:
Cooks white rice perfectly
Comes with a spatula and measuring cup
THINGS WE DIDN'T LIKE:
Struggles to cook basmati and wholegrain rice evenly
A little more expensive than other cookers available
Cookworks 1.5L Rice 500 Watts Cooker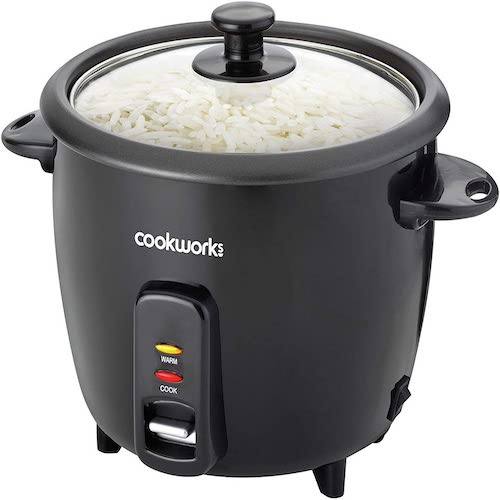 A simple white rice cooker, this appliance is perfect for cooking no-fuss meals. Although it is basic, it does an excellent job of cooking fluffy, delicious rice.
THINGS WE LIKED:
Compact design
Cooks all types of rice
Best Rice Cooker with Warmer
Zojirushi Induction Heating System Rice Cooker and Warmer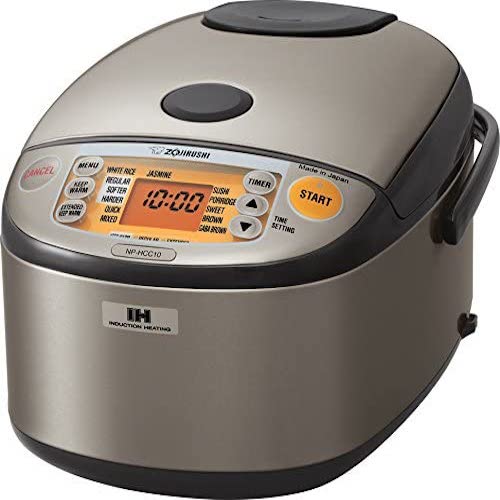 This rice cooker and warmer uses high-tech induction heating technology to heat the inner pan.
This special heating method enables the rice cooker to make precise temperature adjustments to cook exceptional rice. Complete with a triple heater and numerous rice settings, you are guaranteed perfectly cooked and warmed rice.
THINGS WE LIKED:
Different programs for different types of rice
Programmable chime options
THINGS WE DIDN'T LIKE:
Tricky to clean
Expensive
Russell Hobbs Rice Cooker and Steamer 19750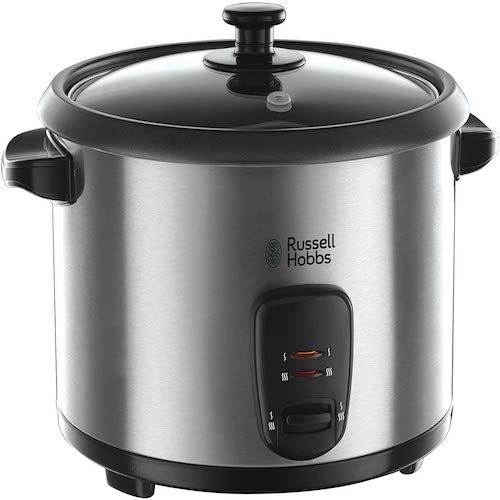 This classic rice cooker is simple and great at what it does. Cooking up to ten cups of rice and with a built-in warmer, it is great for big dinners or batch cooking meals.
It also has an optional steamer, meaning it can be used to cook other components to your meal, as well as rice. It also comes with a spatula and a measuring cup to make sure you are fully equipped to get the most out of this appliance.
THINGS WE LIKED:
Great for large families
Has additional steam plate for steaming fish or vegetables
Not very expensive
THINGS WE DIDN'T LIKE:
Instructions not very clear
The steam plate has no handle
Best Digital Rice Cooker
Kumo YumCarb Fuzzy Logic Ceramic Rice Cooker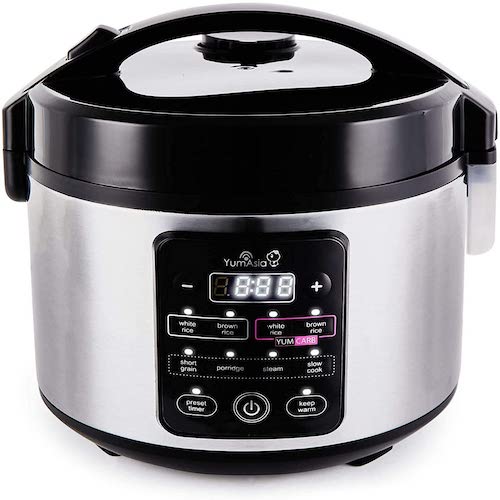 Using special technology, this rice cooker is able to reduce the rice's carbohydrate levels by up to 25% thanks to its optional 'YumCarb' setting.
This rice cooker is perfect for those on carb-restricting diets. With a built-in warmer, this rice cooker can also steam and slow cook many other meals, making it an all-rounder for any kitchen.
THINGS WE LIKED:
Reduces carb content and therefore blood sugars, so great for a diabetic diet
Multifunctional cooker
Keeps food warm for up to 24 hours
THINGS WE DIDN'T LIKE:
Slightly more expensive than others
Yum Asia Bamboo Induction
This eight-person rice cooker uses a fuzzy-logic microchip and induction heating to adjust temperature throughout cooking, giving you the perfect texture every time.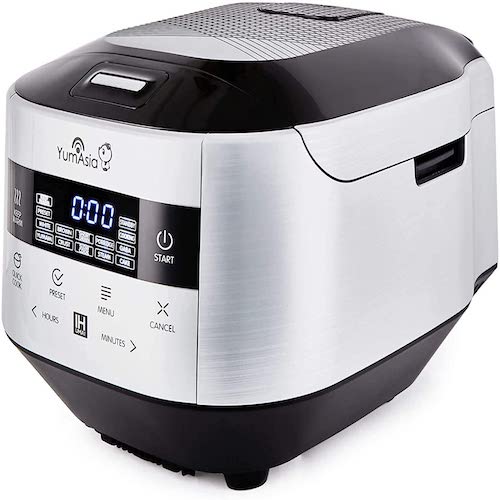 This Japanese rice cooker has a simple touchscreen with ten different functions to choose from, each designed to cook a different grain.
THINGS WE LIKED:
Technology to enhance the flavour of different types of rice
Easy cleaning
Cooks between 1-8 cups of rice with a keep-warm function
Cuisinart 10-Cup FRC-800 Rice Plus Multi-Cooker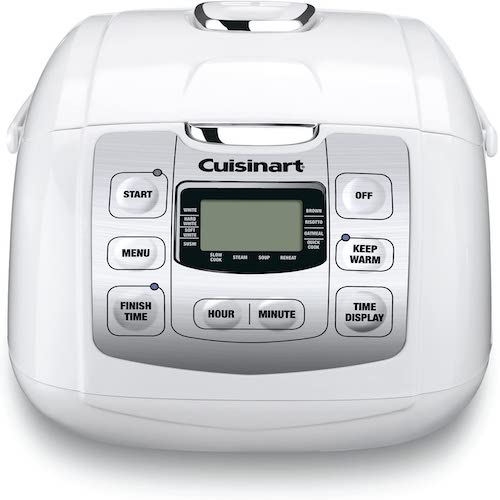 This smart rice cooker has 18 different setting to accommodate for almost any kind of rice, grain or even pasta. It even has a unique 'soak' button, which soaks the grains before cooking in order to aid digestion.
This is especially useful when cooking brown rice, helping it to cook more quickly. It also uses a touchscreen, a timer, and fuzzy logic technology.
THINGS WE LIKED:
Multi function cooker
Easy clean inner removable pot
THINGS WE DIDN'T LIKE:
Takes a long time to cook
Best Multifunctional Rice Cooker
Instant Pot Duo Evo Plus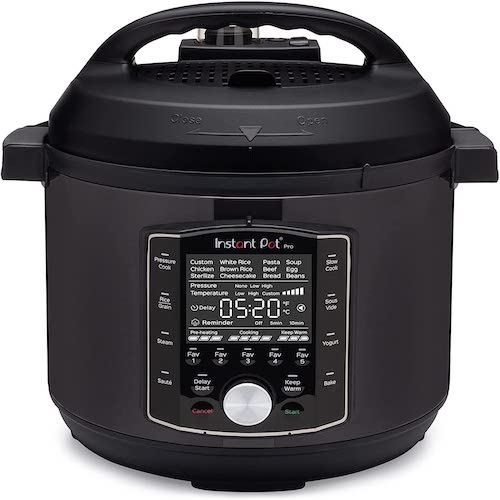 This multi-purpose pressure cooker is perfect for cooking the perfect grain, as well as many other dishes to compliment your rice.
It has multiple settings to suit different grains, making sure your meal is always cooked to perfection.
THINGS WE LIKED:
The inner pot can be removed and used directly on the hob for searing
Cooking progress indicator
Cooks a wide range of food
THINGS WE DIDN'T LIKE:
Later models don't include accessories
More expensive than some others
Tefal RK302E15 8-in-1 Multi-Cooker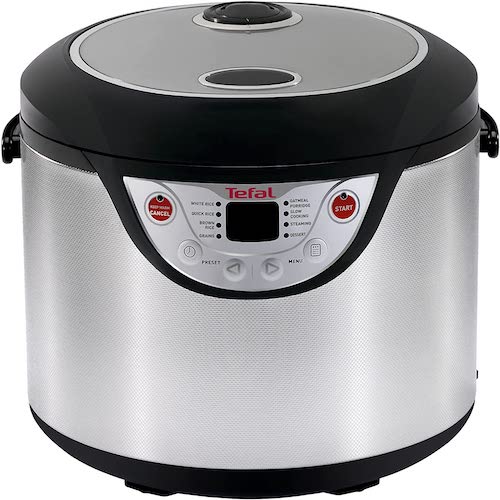 This Tefal Multi-cooker has eight cooking modes, being able to take on rice, grains and even desserts. Its smaller size and multiple functions make it perfect for a compact kitchen.
THINGS WE LIKED:
Lots of programmes
Delayed start option
THINGS WE DIDN'T LIKE:
The delayed start option is not available in slow-cooker mode
Ninja Foodi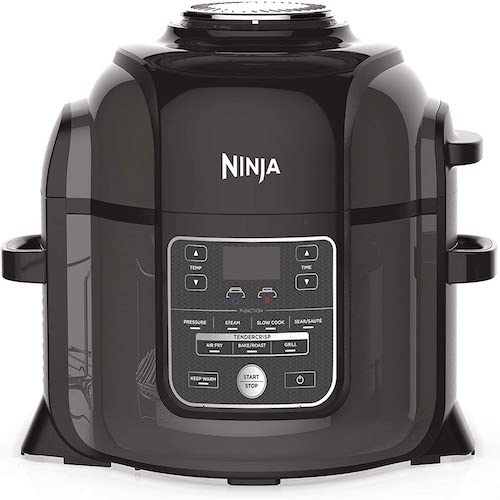 This multi-cooker combines a rice cooker, slow cooker and air fryer into one appliance, suiting it perfectly to any kitchen. Although it is large, it takes up far less room than buying each appliance separately.
With multiple layers, the Ninja Foodi can cook different foods at the same time, essentially doing all of the work for you.
THINGS WE LIKED:
Can cook meals from frozen
Keeps food warm for 12 hours
Air fries, steams, pressure cooks, slow cooks, sears, broils, roasts, dehydrates, and makes yoghurt
THINGS WE DIDN'T LIKE:
Short power lead
Expensive
Best Small Rice Cooker
Lakeland Mini Multi-Cooker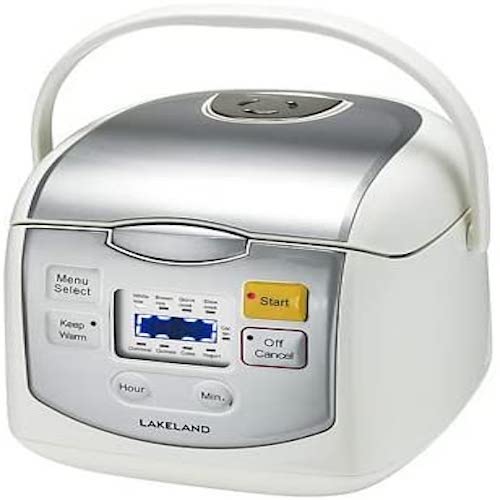 This mini multi-cooker is perfect for smaller kitchens and those with limited storage space. Not only does it cook rice, but porridge and desserts too, making it an asset to any kitchen.
THINGS WE LIKED:
Has different rice settings
Cooks rice beautifully
THINGS WE DIDN'T LIKE:
Only suitable for cooking 1-3 portions
Joseph Joseph 45002 M-Cuisine<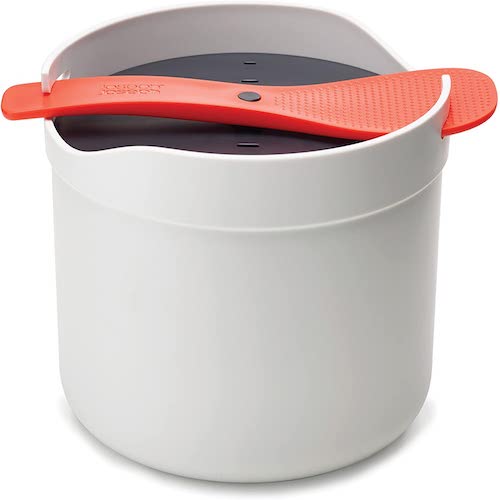 This mini microwave rice cooker makes it easy to get fluffy rice in a short space of time. It is small, compact and dishwasher safe, making it perfect for any small kitchen or shared space.
THINGS WE LIKED:
Cooks rice well and easily
Simple and compact
THINGS WE DIDN'T LIKE:
Difficult to clean
Takes longer than traditional rice cooking methods
Judge Mini Rice Cooker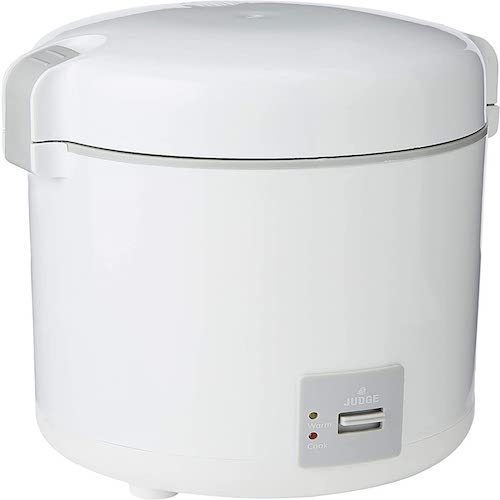 Compact and easy to use, this mini rice cooker makes the perfect two portions to minimise waste, and is easily cleaned with its non-stick bowl and dishwasher safe features.
It cooks and keeps rice warm for up to 6 hours, meaning you can plan your meals ahead for ease.
THINGS WE LIKED:
Great at cooking and keeping warm white rice
Simple, small design. Ideal for 1 serving or a small family
THINGS WE DIDN'T LIKE:
Cooks basmati and brown rice very unevenly
Difficult to clean
What to Consider Before Buying a Rice Cooker
There are lots of point to consider before investing in a rice cooker, and doing so will help you to buy the appliance best suited to your household's cooking needs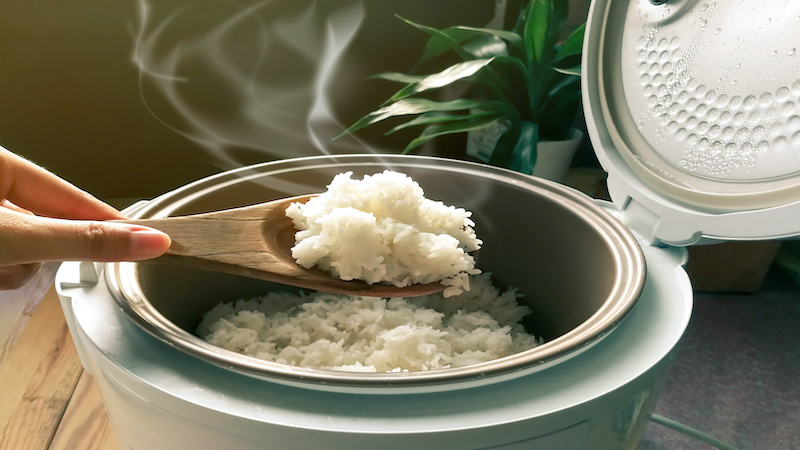 Size
Be sure to find a rice cooker suited to the portion sizes you intend on making. There are smaller models available for smaller households, and bigger ones for large households or for those who love cooking for a wide array of people.
Non-stick Inner Pots
Ensures that your rice won't get stuck to the sides and makes your appliance much more easily cleaned.
Stainless Steel Pots for Durability
This feature will help your rice cooker last longer and resist damage.
Dishwasher-safe Parts
This, again, will maintain the condition of the appliance and make it easily washable after use.
Keep Warm/Delay Options
Settings like these will help you to time when your rice will be cooked and allow you to align the rest of the meal or serving time with when the rice is cooked.
Reheating Feature
Some models will have the ability to reheat rice dishes to a temperature safe to consume, keeping you safe from food poisoning and recycling your leftovers.
Texture Settings
Texture settings allow to you personalise your meal, choosing softer or firmer grains.
Utensils
Some appliances come with their own non-scratch serving spoon, preserving the condition of your rice cooker.
FAQs
How much water should you put in a rice cooker?
This depends on how much rice you are cooking. The usual measurement is 1 1/2 cups of water per 1 cup of rice. This can vary by the type of grain or by appliance, so it is best to read the instructions that come with your rice cooker.
What else can you cook in a rice cooker?
Depending on the model, you should be able to cook most other grains, including quinoa and bulgur. Many rice cookers can also be used to make rice and soups but check with your own manual for guidance.
How long does rice take in a rice cooker?
Usually between 25 and 35 minutes.
How do you make fluffy rice in a rice cooker?
The best way to make your rice fluffy is to let the cooked rice rest in the cooker for 10 minutes after it is ready. This allows time for excess water to be absorbed and steam to disperse. The rice will gently cool and become firmer, giving it a fluffier texture.
Why is my rice sticky and/or mushy?
This can be caused by adding too much water to the rice before cooking. Refer to your appliance's instructions for guidance on measurements and timings.
Sources