What Is a Kitchen Stand Mixer?
A stand mixer is a machine that uses a rotating mechanism to mix together ingredients of food. Stand mixers are designed to make your life easier when cooking or baking. They tend to have multiple attachments so that you can perform several different mixing tasks.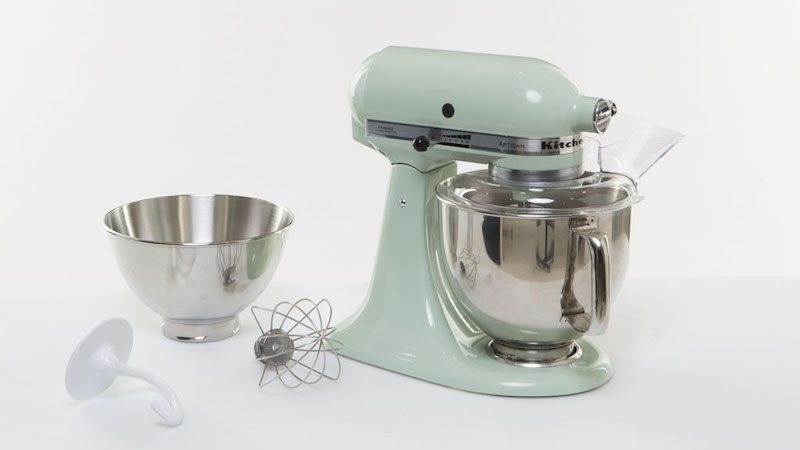 They usually have a hinged main body and an output that can handle various attachments such as whisks, beaters, and dough hooks.
It is a medium-sized appliance that usually sits on the kitchen worktop.
How Does a Kitchen Stand Mixer Work? 
If you consider buying a stand mixer, you may be interested in learning more about how they work.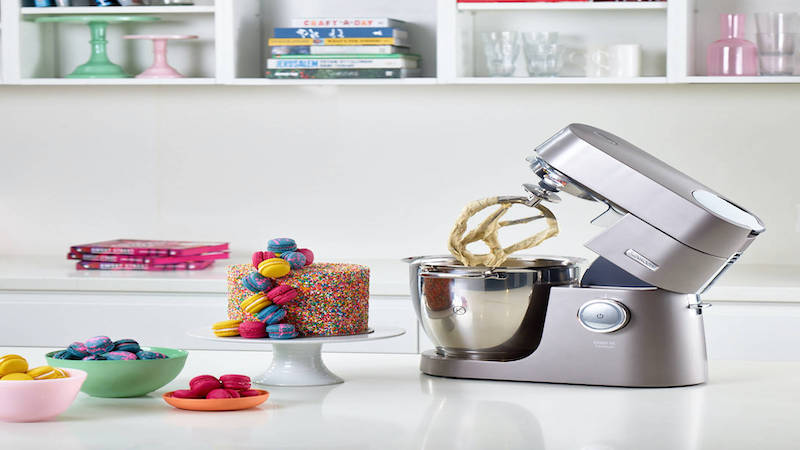 A stand mixer usually has a bowl that you attach to it, and this is where you place your ingredients. When the bowl is fixed to the machine, you add the appropriate attachment and select the desired speed setting.
You then simply flip the switch and allow it to work for as long as you need it to. The mechanism will rotate to mix your ingredients together.
Types of Kitchen Stand Mixer
There are several different types of stand mixer, and the type you choose will depend on what features you're looking for.
Below is an outline of the different types of stand mixers, along with a pros and cons list for each type:
Best  Kitchen Stand Mixer
As you can see, there are several different types of stand mixers. Hopefully, the list above has given you a better idea of which type of stand mixer you would like to opt for.
The list below highlights the best stand mixers on the market in each category so you can find the right stand mixer to suit you:
Best Baking Stand Mixer
Best 2-in-1 Stand Mixer and Food Processor
Best Lightweight Stand Mixer
Best Stand Mixer for Small Kitchens
Best Stand Mixer for Premium Kitchens
Best Compact Stand Mixer
Best Blow-out Stand Mixer
What to Consider Before Buying a Kitchen Stand Mixer
There are several things that you should consider when looking to buy a kitchen stand mixer. Below is a list of things to look out for when choosing the right machine for you:
Capacity
If you have an entire family to feed or if you're looking to cook things in bulk, then it would be a good idea for you to think about the capacity of your kitchen stand mixer. You should have a good idea of what you plan to use your mixer for before you buy it so that you can get one that suits your needs.
Versatility
Stand mixers can do many different things, so it's a good idea to think about what you're looking for from your stand mixer before you place your purchase. Think about whether or not you would benefit from extra options such as a blender or additional attachments. This may determine the type of food mixer that you buy.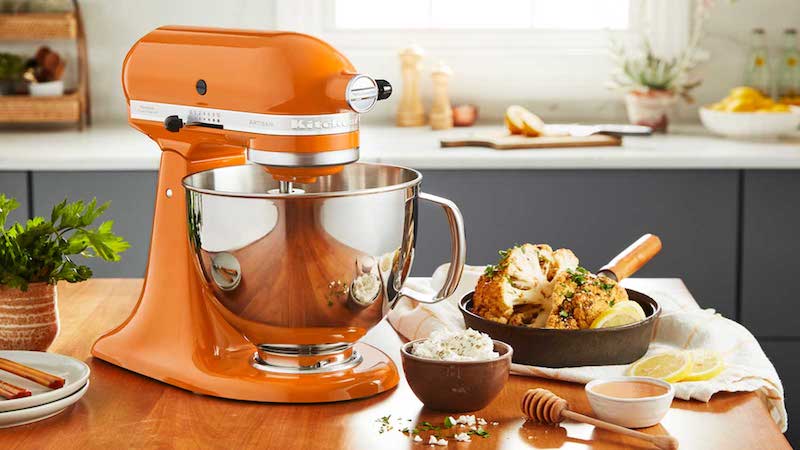 Cost
You should think about your budget when purchasing a stand mixer as they can vary in price by quite a lot. Have a budget in mind before you start searching so that you can narrow your search down and so that you don't end up over-spending.
FAQs
Where can I buy beaters for a kitchen stand mixer?
If you need replacement parts for your kitchen stand mixer, you're best going straight to the manufacturer. This way, you can ensure that you find parts that fit your particular model and are safe to use with your model.
How do you clean a kitchen stand mixer?
Most stand mixers will come with detachable parts to make it easier for you to clean them. These detachable parts can sometimes be placed in the dishwasher to make cleaning even easier.
Other models may require hand washing for these parts, and they can usually be washed in the same way as the rest of your dishes.
You should be careful, however, when cleaning any blades or sharp pieces. The main body of the machine can be wiped down with a cloth, but you should ensure that you unplug it beforehand.
Do I need to chill the bowl before mixing?
For some recipes, it can be beneficial to chill the bowl before mixing, however, it is not necessarily needed. If you are making whipping cream, it's a good idea to chill the bowl for around 15 minutes before making it. That way, the cream will whip much faster.
Why has my stand mixer shut off itself?
Most modern stand mixers will include a function that automatically switches the motor off if it overheats. This is for safety, and you will usually have to wait for around 30 minutes to allow the system to cool before you can use it again.
What can I make with the help of a stand mixer?
There are many things that you can make with the help of a stand mixer. Below are some examples of the most popular things that are made using a stand mixer:
Cookies
Cakes
Bread and rolls
Frosting
Whipped cream
Meringue
Sources