kitchen & cooking
Best Cooker Hood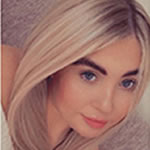 Small details like cooker hoods are sometimes overlooked until later in the design process, but they can make a major difference in your kitchen.
With the hob/oven often serving as the focal point of a kitchen, selecting the right cooker hood is a critical decision.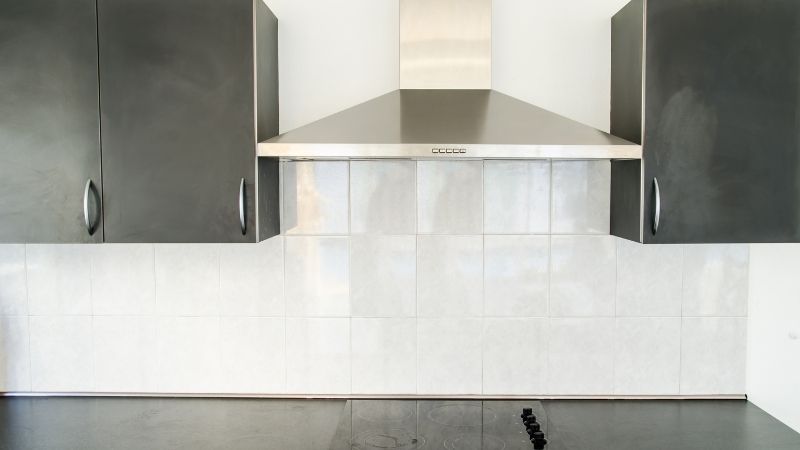 In this article, we'll cover everything you need to know about cooker hoods. This will include how they work and the different types of cooker hoods that are available for your home.
We will also look at some of the best cooker hoods available to buy!
Read on the find out more...
What is Cooker Hood?
First, let's explore what a cooker hood actually is...
A cooker hood is an electric fan that sits above your stovetop and is responsible for eliminating stale cooking odours, grease, and moisture making kitchens more comfortable to work in.
Cooker hoods are available in a variety of shapes and sizes to fit a variety of hobs, ranging from hidden integrated hoods to designer hoods.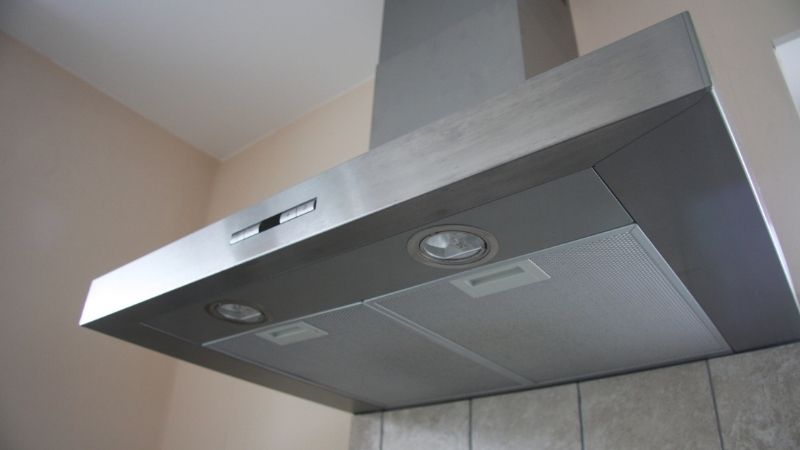 Most cooker hoods can be fitted to extract air to the outside of the building or to recirculate air within the building. The method depends on the distance to the outside of the building as well as personal preference.
How Does a Cooker Hood Work?
Cooker hoods work to get rid of trapped grease and moisture. The contaminated air stream (odours, vapours, etc.) is converted in the via a chemical reaction, after which the air is passed through a carbon filter and recirculated back into the room as clean air.
You are not required to install a cooker hood where there is a vent because they do not need to vent to the exterior of your property and are ductless.
These hoods work by sucking in air, purifying it, and then blowing it back into the room, a process known as recirculation.
Types of Cooker Hoods
It's crucial to consider how the hot air and odours from the stove will be eliminated while planning your kitchen. To help you choose the right type, here are some of the most popular cooker hoods:
Extraction Cooker Hood
Extraction cooker hoods use a fan to pull in vapours, then pass the vapours through a metal grease filter to remove the grease for sanitary reasons before blowing the filtered air outside.
This type of cooker hood diverts surplus moisture, heat, and odours outside by eliminating the vapours created.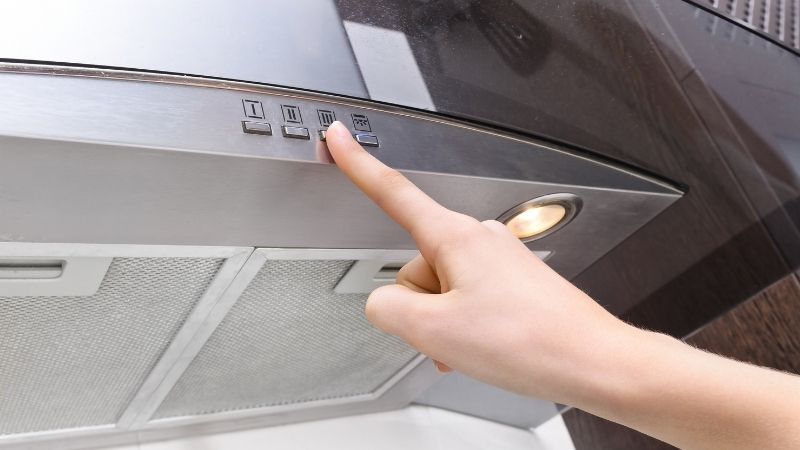 The filtered air is pumped out of the room via ducting and a wall vent, or through the roof.
To avoid the production of negative pressure, fresh air must be given at the same time.
However, in other cases, structural constraints may restrict the use, therefore you may need to break through a wall and install an air duct.
Recirculating Cooker Hood
In recirculation mode, a fan draws in vapours, which are then passed through a metal grease filter to remove grease for hygienic reasons, and then an incorporated active carbon filter absorbs the odours.
The purified air is subsequently returned to the room. Because there is no interchange with the outside air, recirculation mode is a closed circuit. Heat is not lost as a result of this. However, because excessive moisture cannot be eliminated, it is critical to ventilate the space after cooking.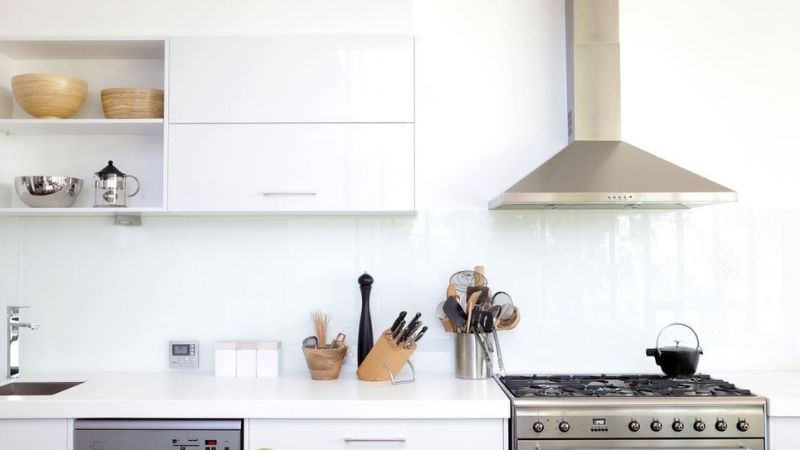 After cooking, the cooker hood should be left on for around 20 minutes to remove any lingering odours and dry out the smell filter.
Re-circulating hoods are utilised in kitchens and homes where it is structurally impossible to vent the air outside. However, moisture must be eliminated through more extensive airing, which may result in heat loss.
The active carbon filter needs to be cleaned and replaced regularly, which affects the cost of filter replacements. This is also typically louder than a hood for extraction (depending on the routing of air).
Integrated Cooker Hood
Integrated cooker hoods, like canopy hoods, blend in with the rest of your kitchen. The front of the integrated hood unit is then fitted with a door to blend in with the rest of the kitchen.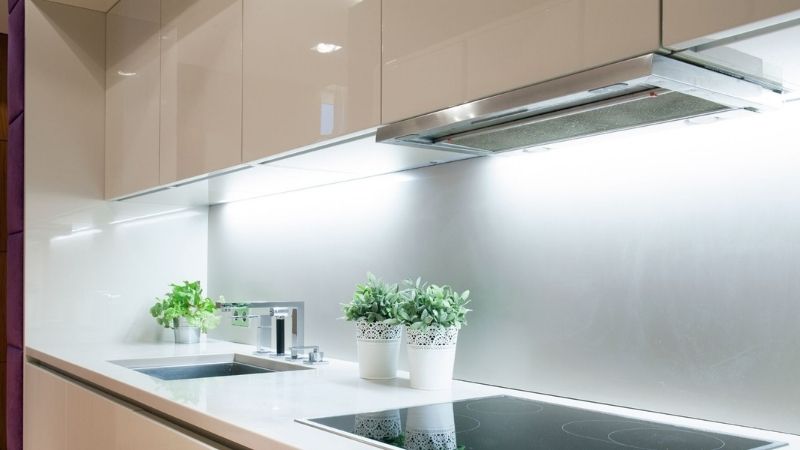 The door then allows you to pull open the device, allowing for the capture and eradiacation of escaping air and odours. Depending on your choices, these types of cooker hoods can use an extraction system or a recirculation system.
Canopy Cooker Hood
A cooker canopy hood is a quick and easy way to get rid of odours and smells in your kitchen. Apart from the controls on the underside of the unit, the canopy fits nicely on the underside of a kitchen unit and is nearly invisible.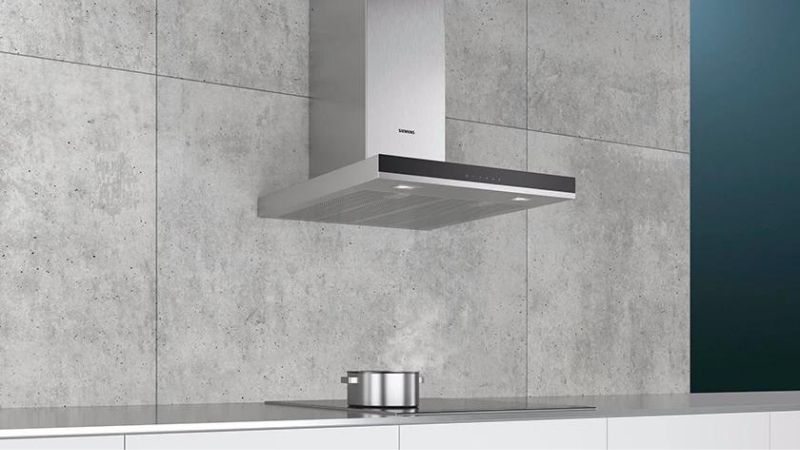 To cope with odours and aromas, these types of cooker hoods can employ both recirculation and extraction systems, although this depends on the model you select.
Island Cooker Hood
Island hoods are large and can be expensive, but if you have the space for a kitchen island and plan on doing all your cooking there, you'll need one.
Even though these units are large, they can be quite appealing, with some of them including built-in lighting to provide ambience to your kitchen once the cooking is done.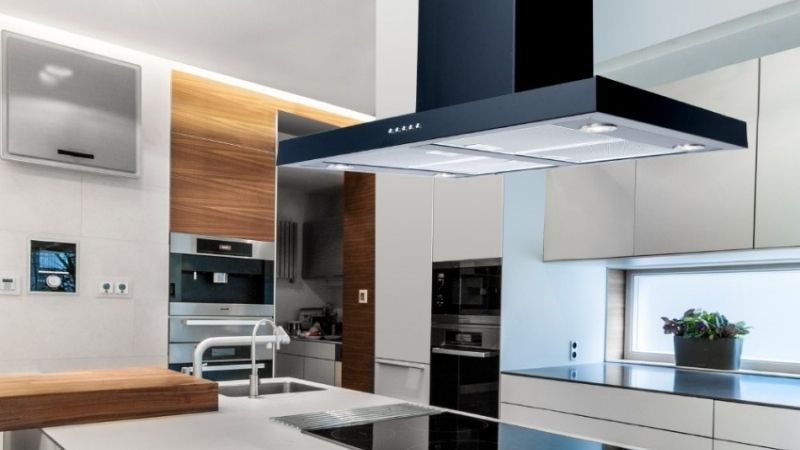 External ventilation and air recirculation types are available on several of these island hob extractors.
If there is no way to pump the air outside through a chimney system from the cooker hood, air recirculation is used. A charcoal filter cleans the air, and fresh, cleaner air is supplied back into the kitchen.
Chimney Cooker Hood
In many kitchens, chimney cooker hoods are highly popular. The hood rises proudly above the stovetop and has a tall chimney that normally reaches the ceiling, allowing cooking odours and warm air to be extracted.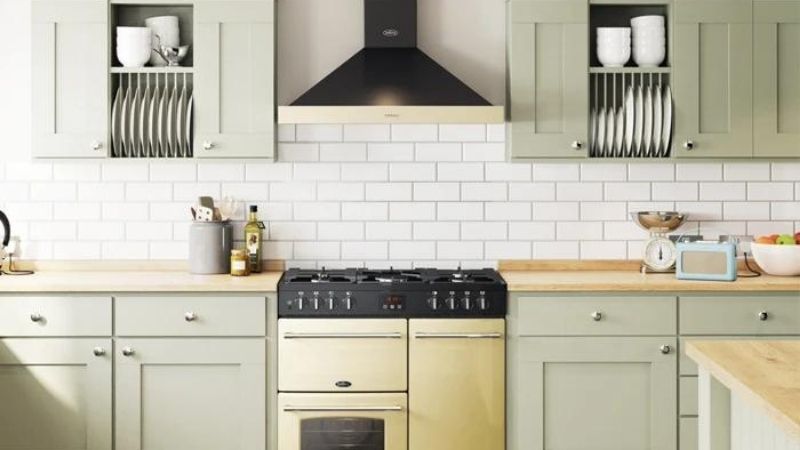 There are recirculation variants of these units available, but if you have the chimney version, you should use it for what it was designed for.
Downdraft Extractor Hood
Cooking fumes and odours are kept out of the rest of the house and kitchen by downdrafts. Although all hobs require exhaust, not every kitchen has the space to install a specialised vent hood over the cooking surface.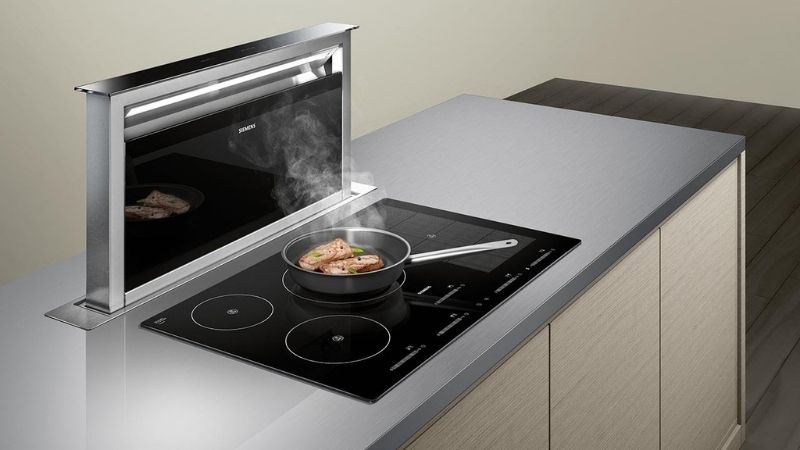 Rather than drawing air into a hood, it draws steam and odours down through a vent in the centre of the hob. It can either be drained or recirculated from there.
Ceiling Cooker Hood
A ceiling hood is a cooker hood that is mounted flush with the ceiling. This style of kitchen design is unique and can help to achieve the appearance of more space in your kitchen.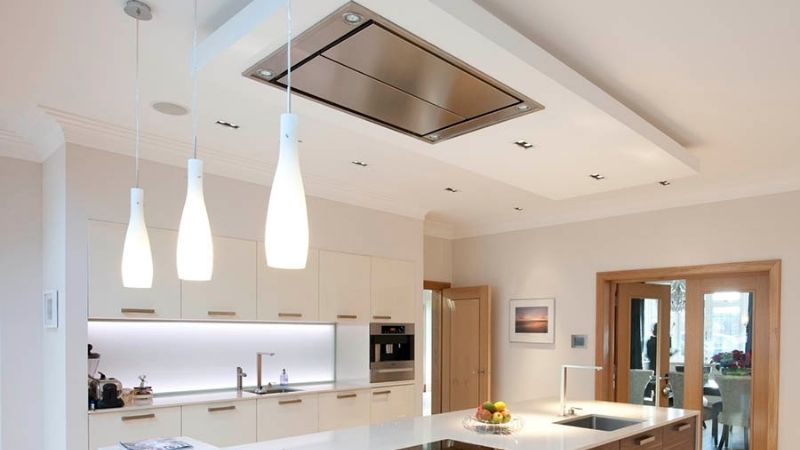 Because they're flush with the ceiling, they're an appliance that doesn't detract from the overall look of the kitchen.
Best Cooker Hood
Cooker hoods are essential for keeping your kitchen free of cooking gases and odours, as well as removing burning odours and smoke.
A cooker hood is a worthwhile investment if you're sick and tired of a stinking, hazy kitchen. With costs starting at only £65, you won't need a limitless budget to take advantage.
To help you choose the right cooker hood, here are some recommendations for the best cooker hoods available.
Best Extraction Cooker Hood
Neff D64BHM1N0B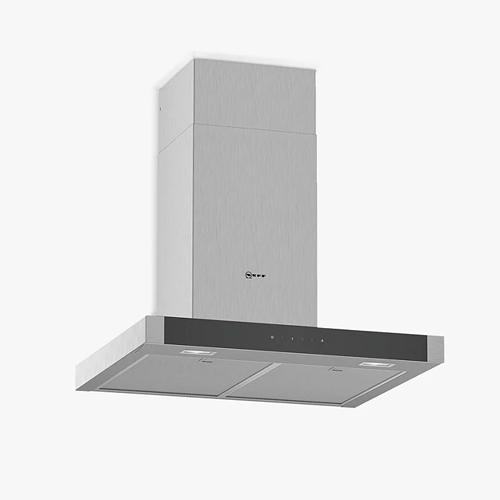 Neff manufactures a large selection of high-end kitchen appliances, which is why it is frequently chosen by high-end property developers.
This cooker hood may be the model for you if you want to complement your elegant induction stove with a classy-looking, efficient, and quiet hood.
The flat-shaped Neff D64BHM1N0B is suited for wall mounting and comes with an adjustable height chimney and easy-to-clean brushed stainless-steel cladding for extra flare.
If things get out of hand while cooking, there's an 'intense' option that boosts the suction to 605 m3/h, which is adequate to clear even larger kitchens.
Other notable features include intuitive touch controls for the fan's three primary speeds and a pair of dependable LED bulbs for illumination.
This sleek mid-priced model is a good selection in the pantheon of 60cm cooker extractor hoods.
Things we liked
Touch controls
Easy to clean
Bosch Serie 6 DWK97JQ60BL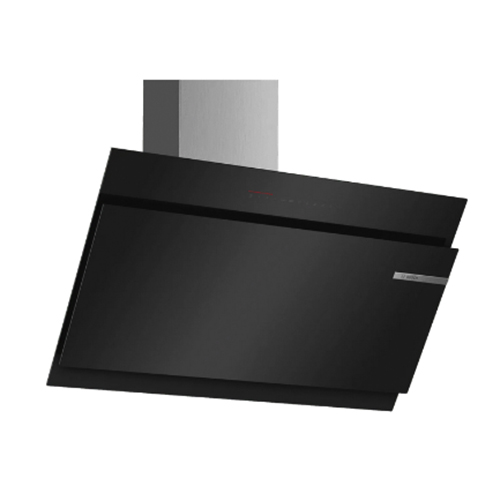 This angled cooker hood is ideal if you have a 90cm range cooker or induction burner and can't tolerate the look of a giant triangular-shaped hunk of metal projecting over the cooking area.
This aesthetically appealing glass-encased cooker hood sits at an acute angle against the wall towards the back of the hob.
Aside from being exceptionally quiet, it has a Perfect Air sensor that continuously detects air quality and adjusts suction power accordingly.
Three manual power levels and two intensive settings for frying sessions are available with a simple tap of the DirectSelect touch control panel. With this feature, the hood remains on until the sensor determines that all kitchen vapour and odours have left the room.
Things we liked
Customisable settings
Angled design
Things we didn't like
Not as long-lasting as other models
Cookology FLID900GL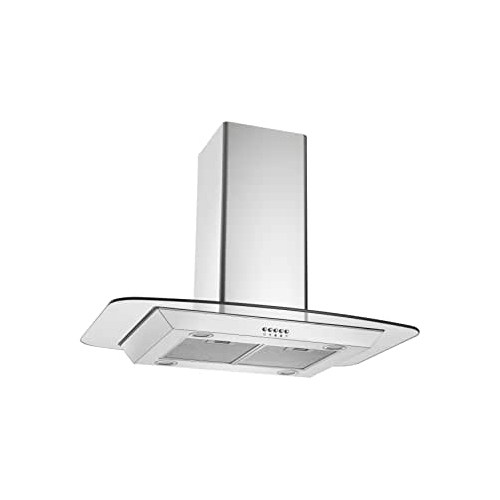 This stainless-steel chimney extractor fan features a curved, tempered glass cowl.
It has a capacity of 550 cubic metres per hour and is mounted directly above the cooker.
To properly eliminate grease, steam, and odours from your kitchen, it reaches the ceiling and outside.
Two washable aluminium filters in the device keep grease from damaging the interior, and they are also simple to clean.
Another significant benefit of this unit is that it requires no additional purchases—all you have to do is connect the extractor to the outside of your home and it will handle the rest.
It is also backed by a 12-month warranty.
There are also wwo 2-watt LED bulbs, however, they are somewhat dim.
Because you may need to use a drill to secure the hefty extractor to the wall, the hood's weight is another downside.
Things we liked
Washable aluminium filters
No additional purchases required
Best Recirculating Cooker Hood
Bosch Series 2 DUL63CC50B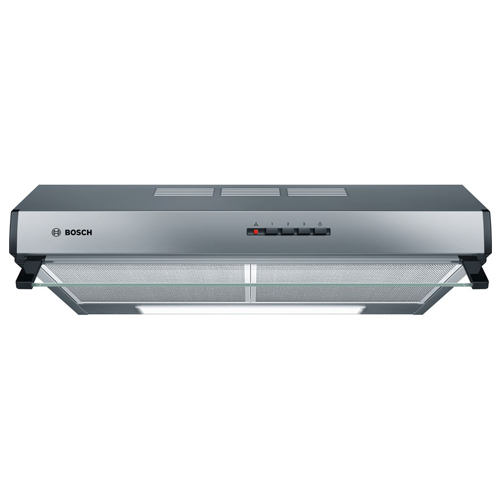 This superb cooker from Bosch is the perfect choice if you'd rather go the easy route and avoid having holes drilled into the wall.
The Serie 2 can simply be attached to the wall above any 60cm burner and recirculates cooking vapours at a rate of up to 350 cubic metres per hour through its charcoal filter.
This hood is quite simple to operate - simply press the fan speed button of your choice, and that's it.
Another button on the far right turns on the two very brilliant 4-watt LEDs.
This cooker hood is one of the loudest types on the market, so keep that in mind if you have a kitchen diner or open plan living space.
Things we liked
Simple to use
No drill holes required
Belling Unbranded UH100B Chimney Cooker Hood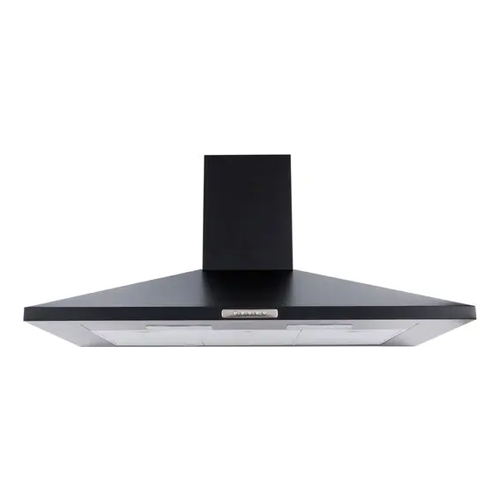 The chimney-style appearance of this cooker hood from British brand Belling is available in black or stainless steel.
It's worth noting that this hood measures 100 centimetres in length.
Because most cookers are about 50-60 cm wide, this hood is a fantastic alternative if you have a larger cooker or wish to cover additional space above your stove.
It has three extraction speeds and two lights to illuminate the cooking area.
This cooker hood is good value for money and a great choice if you want something a little bigger than the norm.
Things we liked
Great for large cookers
Three extraction speeds
Things we didn't like
Too big for small kitchens
Logik L60CHDB17 Chimney Cooker Hood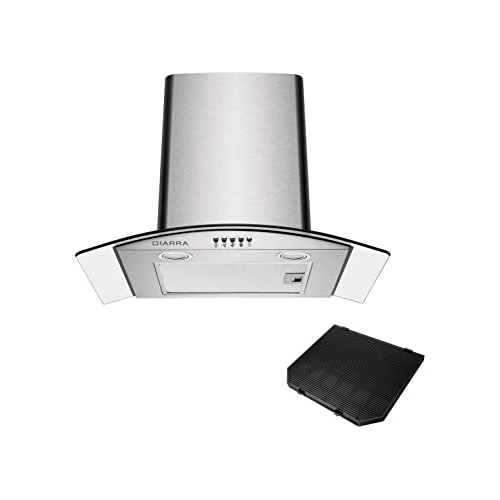 This low-cost chimney cooker hood has three extraction speeds and grease filters that can be washed in the dishwasher.
It's relatively quiet (the highest setting is 58 dB), so it's a decent alternative if you're bothered by the noise created by most cooker hoods.
You may use this hood as a recirculating hood or connect it to an external vent.
This range hood looks amazing and is reasonably priced. Its best feature is that it is rather quiet, albeit it does tremble and rattle occasionally.
Things we liked
Budget friendly
Dishwasher safe grease filters
Best Integrated Cooker Hood
Siemens L463MAC00B iQ100 Integrated Cooker Hood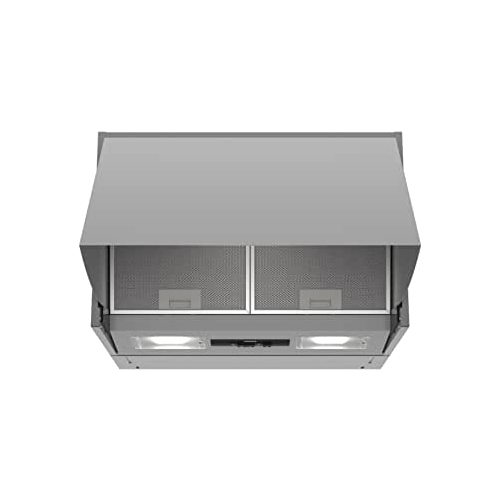 This Siemens Cooker Hood is one of the greatest integrated cooker hood on the market.
This model's adaptable design is modern and modest, allowing it to fit into any kitchen decor. It can either recirculate or route the extracted air outside.
This cooker hood has a high extraction rate and two metal grease filter cassettes that are easily removed and cleaned.
The two LED lights make it easy to see what you're cooking, and the push-button controls are simple to operate.
Depending on what you're cooking, there are three distinct power levels.
Finally, this cooker hood is simple to assemble and mount between wall cabinets.
Things we liked
Easy to assemble
High extraction rate
Things we didn't like
Carbon filters are not included
Cookology BUCH900SS Integrated Cooker Hood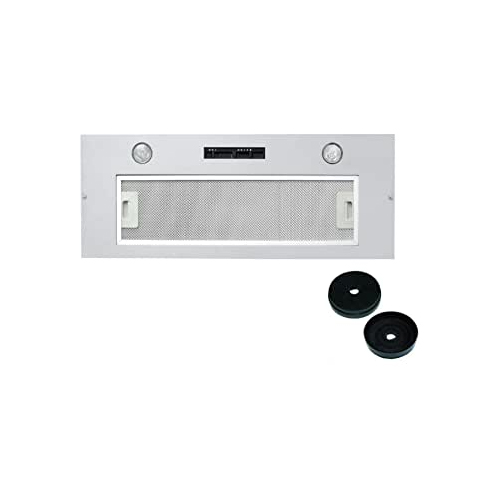 The Cookology Integrated Cooker Hood is a great bargain cooker hood, with an unbranded design that can compete with more expensive models.
This is ideal for individuals on a budget who yet require a high-quality cooker hood.
This can be tucked away in a cabinet or hollow above your stove, or even into the ceiling itself.
The simple style is suitable for minimalist kitchens, and the high extraction rate guarantees that the low-price tag does not come at the expense of efficiency.
This cooker hood features three settings, a slider control, and two built-in lights.
The grease filter is made of aluminium, which has a long lifespan and is very easy to clean.
You can choose between extraction and recirculation.
Things we liked
Affordable
Long-lasting aluminium grease filter
Bosch DEM63AC00B Integrated Cooker Hood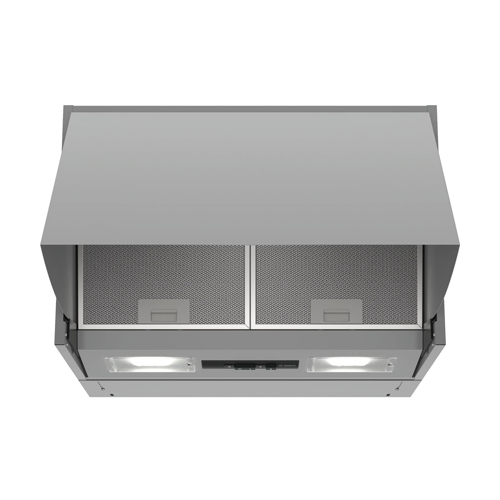 The Bosch Cooker Hood, designed and manufactured by a top company, is ideal for tiny kitchens due to its 60cm width.
The air is either evacuated outside or recirculated in the kitchen, with three power settings and push-button controls. In just a few minutes, it may get rid of lingering odours and grease.
This kit includes two grease filter cassettes that may be simply removed and cleaned when needed.
The two LED lights make it easy to see what you're cooking, and the overall design is simple and elegant.
With a good energy economy that won't drive up your electric bill and quiet operation, you'll forget this cooker hood is even there.
Things we liked
Energy efficient
Great for small kitchens
Best Canopy Cooker Hood
Cookology Built-In Canopy Cooker Hood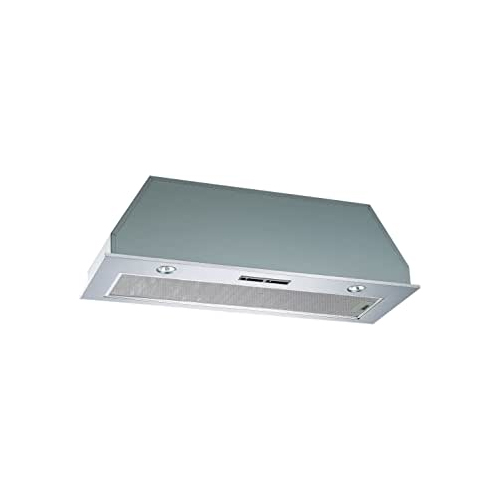 This is a larger cooker hood, perfect for large kitchens or stovetops. It's large enough to work with a 90cm hob and successfully removes 700 cubic metres of steam, smell, and oil from your kitchen every hour.
It includes a washable aluminium grease filter as well as a slider control for switching between the three power settings.
It can be mounted straight to the ceiling or lowered to the level of the stovetop. Its island-style design complements this.
Another benefit is the two 40-watt lights, which are both bright and useful.
It can be used for extraction or recirculation; however, a carbon filter or ducting equipment must be purchased.
The noise level of this kitchen extractor fan is a drawback, but that is to be expected from such powerful equipment.
The second issue is the location of the light's on/off switch, which is behind the unit.
Things we liked
Great for large cookers
Recirculation and extraction options
Things we didn't like
Awkward light switch position
Fisher & Paykel HP90IHCB3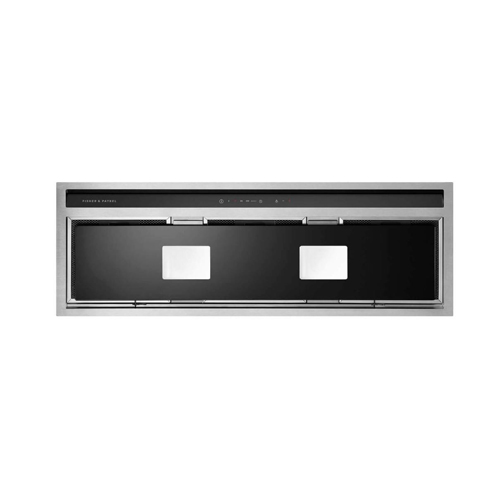 To achieve both effective and unobtrusive aroma extraction, this Fisher & Paykel cooker hood has four fan speed settings and a boost function.
You won't have to worry about wasted electricity thanks to the automatic shut-off after 15 minutes and low-power bright LED lights!
When it's time to clean the filter, an alert reminds you to do so, ensuring that the filter's exceptional performance is maintained.
Things we liked
Four fan speeds
Automated light shut off
Things we didn't like
Carbon filters not included
Elicia ELB-HT-LED-60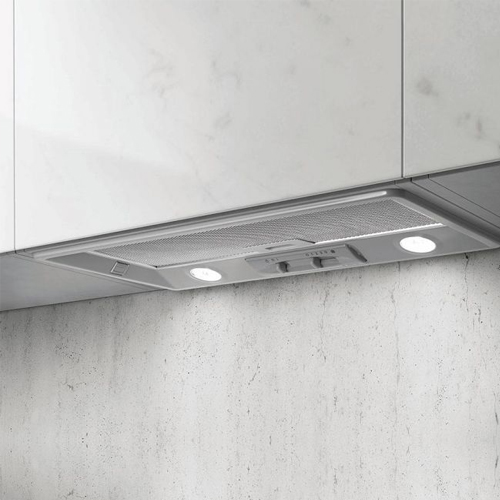 Elica's passion for kitchens and cooking is reflected in this extractor hood, which combines unrivalled performance with a minimalist aesthetic.
Two bright LED lights shine down on your work surface, allowing you to see what you're doing.
You can tailor the noise and extractor levels to your kitchen environment with four variable fan speeds and a maximum air extraction rate of 645 cubic metres/hour.
Things we liked
Excellent air extraction
Helpful LED lights
Best Island Cooker Hood
SMEG KEIV90E Island Cooker Hood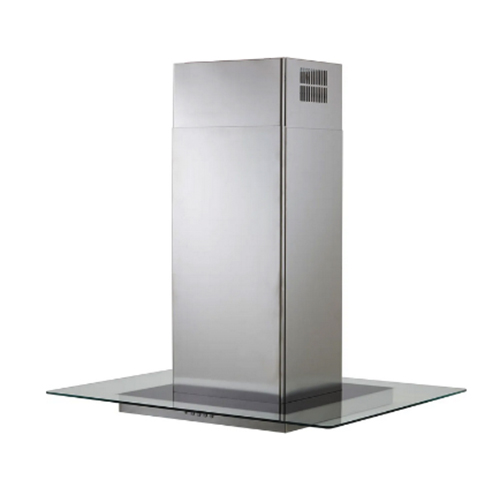 This attractive, stylish, and economical cooker hood is one of Smeg's most valuable kitchen assets, and it will likely work in a variety of kitchen sizes.
It's an 'A' rated hood designed specifically for larger kitchens, so if you're having trouble clearing greasy cooking air from a larger room, this could be the answer.
With three speeds and two filters to choose from, you can customise and fine-tune your extraction experience to your liking.
Because it's a recirculating model, it'll require some sort of external installation. Aside from that, it's quite simple to use, and it'll appeal to anyone searching for a gleaming island hood.
Things we liked
Ideal for large kitchens
Two filters available
Things we didn't like
Requires professional installation
Elica Juno Iconic Pendant Cooker Hood (£896.98 Amazon)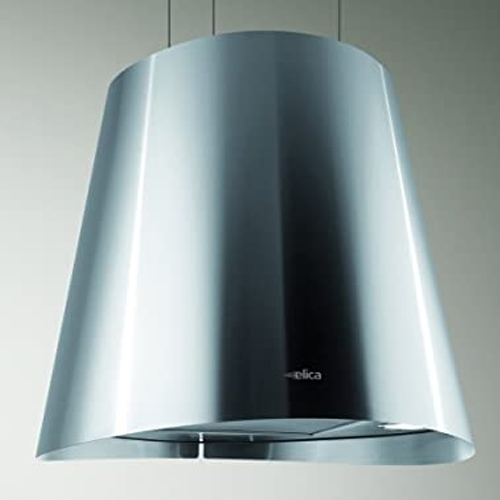 Elica has some star-studded island cooker hoods if you want to stand out in terms of style. Whether you decide on a more modest aesthetic or something much jazzier, this one will blend into any kitchen.
It functions admirably and has a high-capacity motor to produce three distinct stages of extraction.
The push control buttons make it simple to choose which one you need, so if things start to become a little smoky, you can rapidly increase the power.
It isn't the quietest cooker hood, but it's still not awful. This is acceptable given the airflow rate it produces.
Things we liked
Easy to use push control buttons
High capacity motor
Belling 90DIH Island Cooker Hood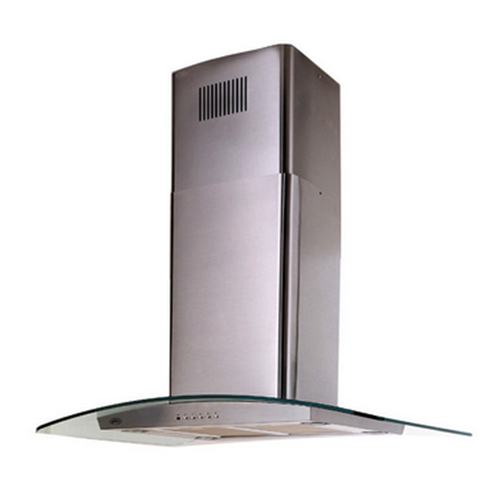 This is a great piece of equipment for placing above your island that is finished in glass and stainless steel. This will act as a focal point, but it should also go in with the rest of the room's decor.
You won't have to worry about it not fitting because the chimney can be extended from 705 to 1050 mm.
For optimal absorption, there are two grease filters as well.
The installation instructions are general and difficult to follow, which does not reflect the product's quality.
It's also on the noisier side of the scale, but not to the point of being distracting.
Despite these minor flaws, once it's up and running, it's a hood that makes an impression in every aspect.
Things we liked
It can be extended
It comes with two grease filters
Things we didn't like
Hard to follow instructions
Best Chimney Cooker Hood
Ciarra CBCS6201 Cooker Hoods Chimney Range Hood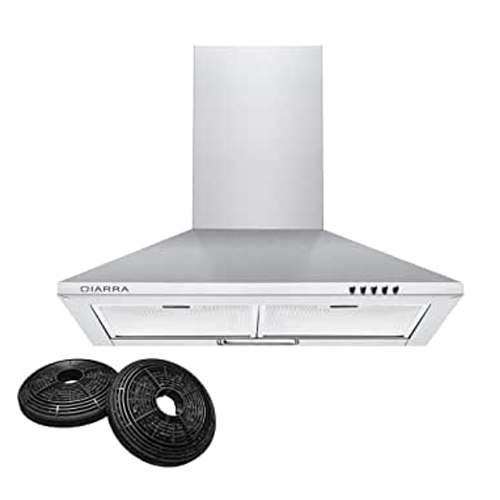 With the addition of some optional CBCF002X2 carbon filters, this ultra-low-cost, wall-mounted extraction type can also be utilised as a recirculating hood.
The Ciarra boasts a good extraction rate and three fan settings, as well as strong LED lighting for added dependability.
It shouldn't be too noisy, too, with a noise level of 63dB.
The Ciarra comes with everything you need to get started, including screws, chimney decoration tubes, a 15cm exhaust port, mounting plates, and a wall bracket.
If the installation process is intimidating, you can view the manufacturer's helpful instructional video.
This pretty dapper-looking stainless steel model delivers excellent value for money given the pricing.
Things we liked
Helpful instructional video
Powerful lighting
Things we didn't like
It may require professional installation
Zanussi ZHC62352X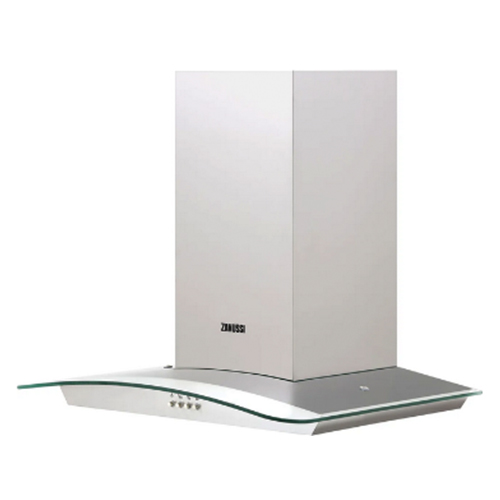 This brushed steel model has a glass surround that looks great and is easy to clean, two washable filters, and two brilliant LED bulbs that last far longer than the halogens in the previous generation.
The control buttons are simple to use. All you need to do is press the first one to turn on the LEDs, then the other three to increase the power.
On the third setting, it can get quite loud, but the good news is that it is astonishingly effective at removing the unwanted effects of even the fattest of fry ups.
The Zanussi ZHC62352X comes highly recommended if you're willing to put up with the noise.
Things we liked
Easy to clean
Simple to operate
Things we didn't like
Noisy operation on higher settings
Sia AGE61BL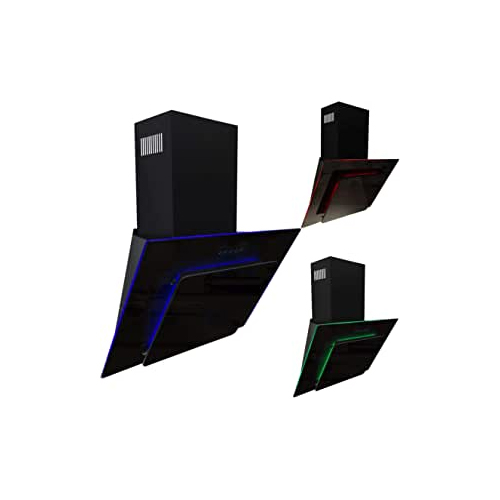 An angled shape distinguishes this elegant unit. It's black in colour, with red, green, and blue LEDs as edge lighting options.
It comes with two lightbulbs that will boost the lighting in your kitchen.
By purchasing more charcoal filters, you can turn it into a recirculation system.
An aluminium grease filter inside the unit captures greasy residue that would otherwise collect on your walls and in your cooking hoods.
The filter is simple to take apart and clean, and it's even dishwasher safe.
It comes with the usual three-speed settings and push-button controls.
One disadvantage is that the buttons are on the top of the machine, which means they are not in the most accessible location.
Things we liked
Dishwasher safe filter
Various edge lighting choices
Things we didn't like
Buttons are not very accessible
Best Downdraft Extractor Hood
Elica PANDORA-SS Downdraft Cooker Hood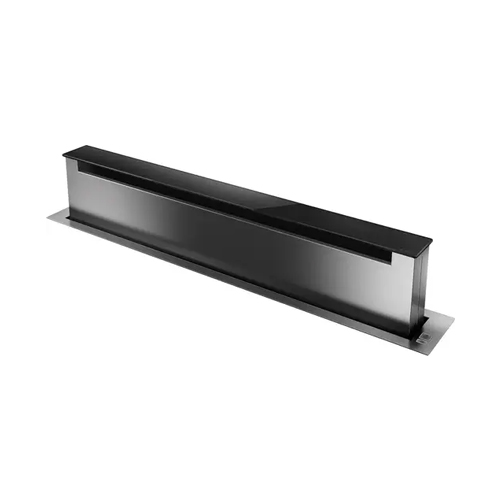 This downdraft cookers hood looks wonderful behind a huge stove or on the side of a range cooker or similar appliance because it is rather lengthy.
The filter is washable and may be cleaned in the dishwasher or by hand with a light detergent in a boost mode to eliminate greater fragrant scents and smoke. This will ensure that it is constantly performing at its best, ensuring that you get the most out of it.
Things we liked
Washable filter
Ideal for large stoves
SMEG KDD90VXNE Downdraft Extractor Hood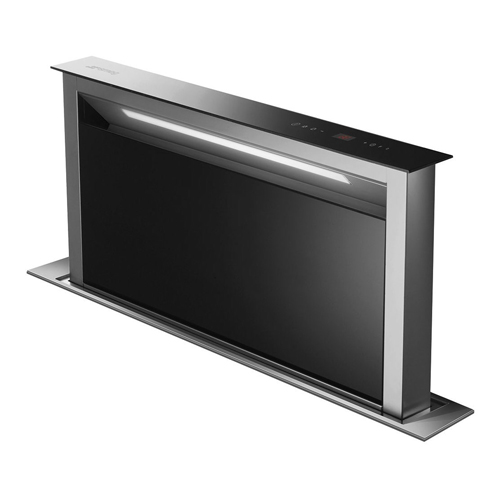 The LED strip lights precisely illuminate your cooking area, eliminating the need to strain to see under a bright light.
It has an A energy rating, which means it will cost less than £10 to run every year.
There are four speeds available, as well as a filter maintenance indicator that indicates when the filters need to be cleaned or replaced. This will ensure that you always get the most out of your new appliance.
It will also turn off automatically once the task is over, so you won't have to interrupt your binge-watching session.
It is the loudest at 70dB, but the difference in noise between it and other more costly models at 67dB isn't significant enough to justify the extra cost.
The touch controls are quite sensitive, and the black colour will complement any kitchen.
Things we liked
A energy rating
Filter maintenance indicator
NEFF N90 I91VT44N0B Downdraft Cooker Hood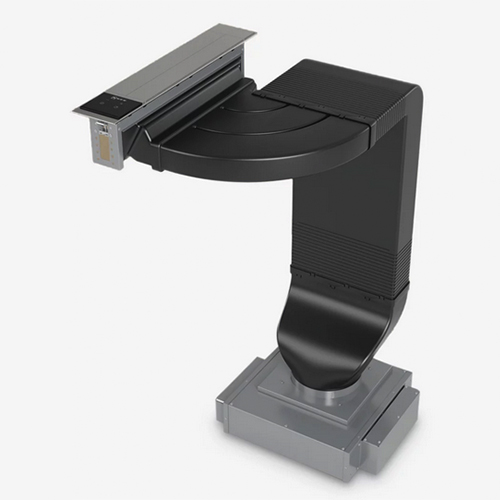 This is a great solution for smoke removal, with a 600 square metre per hour extraction rate and a boost mode.
The maximum noise level is 67dB, which is pretty much the industry norm at the time for these products. Even though it is significantly noisier than regular cooker hoods when in boost mode, you won't mind once you see how quickly it clears the room.
Touch controls can be a little lacklustre at times, but the control panel on this hood is extremely responsive and accomplishes exactly what you want.
All of the buttons are carefully spaced so you won't mistakenly push the wrong one, and they're also on the side of the unit, saving you from reaching over hot surfaces to turn it on.
Things we liked
Excellent extraction rate
Boost mode function
Things we didn't like
Touch controls aren't the best
Best Ceiling Cooker Hood
Ciarra CBCS9506B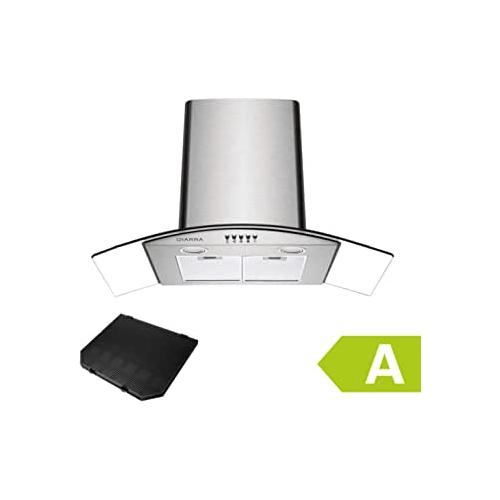 Like other Island style cooker hoods, this one features a sleek, elegant design that will look great in your kitchen.
It can extract up to 700 cubic metres each hour. On all three of its speed levels, it makes an average amount of noise.
This device is designed to be mounted in the ceiling; however, it is hefty and may require additional support in some ceilings.
Because of its size, it may take two or three people to put it together, especially when attaching the hood to the frame.
This model also has 2 grease filters that can be washed, 4 bright LED lights, and a one-year manufacturer's warranty.
Things we liked
Sleek design
Three speed levels
Things we didn't like
May require additional installation support
Elica Cloud-Seven-RC Ceiling Cooker Hood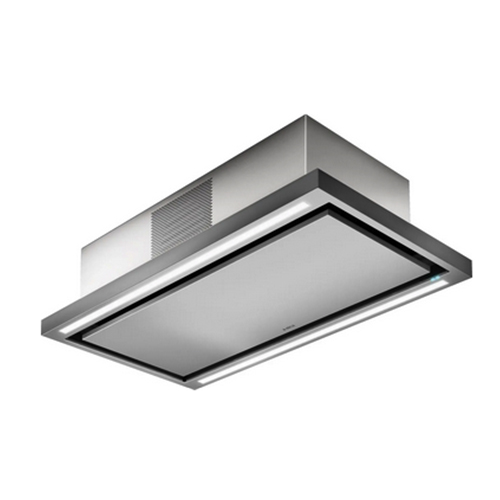 This can clean up the fumes in your entire kitchen while remaining out of sight.
This cooker hood is 100cm wide, making it suitable for placement above range ovens or large cooking areas, as well as in the middle of medium kitchens.
The powerful 760 cubic metres per hour of air per hour will work hard to clean every inch of the space.
Boost mode will work overtime to eliminate the scent of curries or fajitas, which is particularly unpleasant the next morning.
You can also put the washable filters in the dishwasher.
Things we liked
Boost mode function
Great for medium to large kitchens
Siemens iQ700 Ceiling Cooker Hood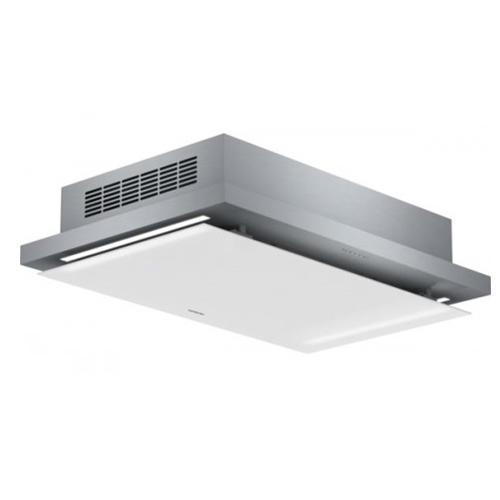 This is a suspended ceiling hood for simple ceiling installation.
It also features energy-saving LED bars that provide concealed lighting.
When cooking, the 850 m3/h extraction rate provides pure air. The intensive option momentarily boosts the extraction rate when needed, with an automated reversion after 6 minutes.
When kitchen vapour is very intense, the intensive mode momentarily boosts the extraction rate, with an automatic reversion after 6 minutes.
Things we liked
Intensive mode function
Automated reversion
Things we didn't like
Instructions aren't the best
Best Cooker Hoods for Small Kitchens
Hot Point PHVP6 Angled Chimney Cooker Hood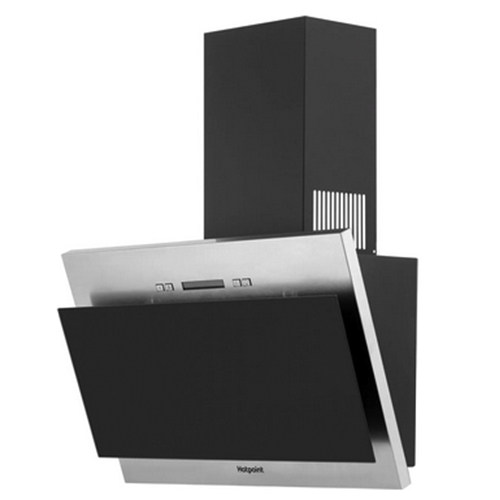 This is the ideal solution for a kitchen that is both fresh and steam-free.
In small, compact kitchens, the hood efficiently clears up to 307 cubic metres every hour.
Built-in LED lighting gives the optimal amount of brightness for closely monitoring your food while it cooks, resulting in more precise results.
The touch controls are also very basic, allowing for quick tweaks to the settings.
Unlike other hoods, the appliance's angled orientation does not protrude outwards, preventing head-related dangers for taller chefs!
While the equipment can remove air fast in tiny kitchens, there are certainly quieter solutions.
Things we liked
Great for tall people
Angled design
Zanussi ZHT611X Visor Cooker Hood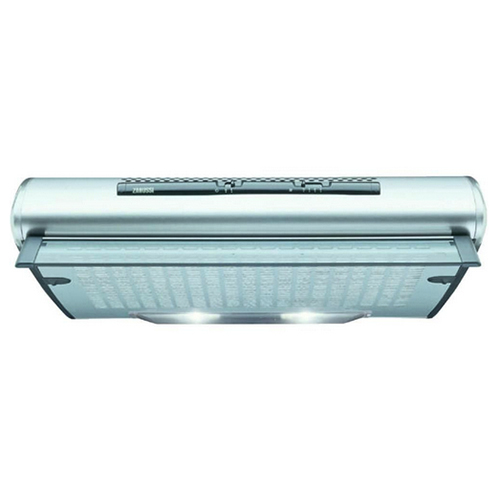 Zanussi's best-selling cooker hood is stylish and functional, with plenty of air recirculation and a carbon filter to purify the air. It's also reasonably priced.
With a maximum noise level of 68db, this simple hood installation option is sure to appeal to anyone looking to reduce fan noise.
It's also one of the easiest hoods to tuck away, so it'll never protrude or look out of place.
It's simple to install on most cabinets and kitchen systems, making it an excellent alternative for anyone who wants to maintain a consistent look in their home.
This cooker hood is also great for removing fumes and maintaining precise air management.
Things we liked
Easy to tuck away
Fairly simple to install
Zanussi ZHT611N Visor Cooking Hood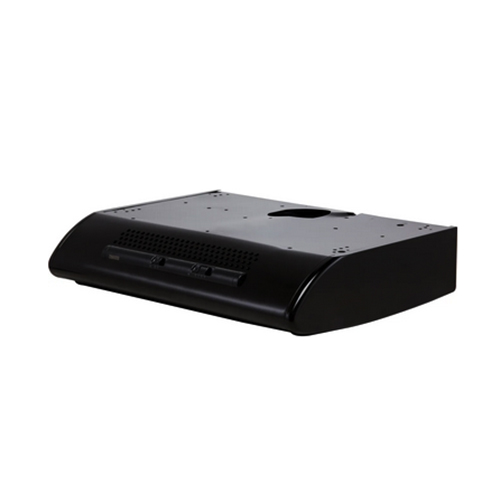 The Zanussi ZHT611N 60 cm cooker hood is a top visor cooker hood. It comes in black, white, or stainless steel, which is ideal if you're picky and want everything in your kitchen to match precisely.
It is ideal for kitchens with little space, as it is a fair-sized cooker hood which is not too intrusive, given its 60cm width and maximum extraction rate.
There are three speeds available, as well as two lights that provide excellent illumination.
Things we liked
Various design options
Excellent extraction rate
Things we didn't like
No recirculation filter included
What to Consider Before Buying a Cooker Hood
Cooker hoods are designed to keep your kitchen clean by eliminating oil, smoke, and odours from the air while you cook.They can extract or recirculate air, each with its own set of advantages.
Before you buy your cooker hood, you want to make sure it is perfect for your home. Here we will help you think about what you need before buying a cooker hood.
Controls
There are a variety of control types to choose from. Touch controls can have a high-end appearance while also being easy to clean. Nothing compares to the ease and simplicity of push-button controls. Slider controls and LED displays are also available.
Energy Efficiency
The energy efficiency of all cooker hoods is rated from G to A++ - the latter being the best. On the product page of every cooker hood, you'll find the energy efficiency rating. The typical cooker hood has an energy efficiency rating of D.
Light
Most hoods have two or more lights. The lights brighten your hob and the surrounding area, providing you with clear vision while cooking and adding a fashionable touch to your environment. There are LED, halogen, and incandescent lights available. LED lights are generally brighter and use less energy.
Noise Level
Although no cooker hood is completely silent, some are noisier than others. Keep an eye out for the decibel rating, which will tell you how loud it is. The noise level of most hoods is around 60dB.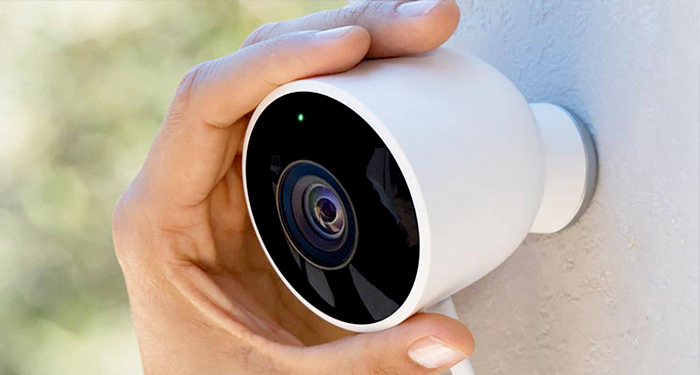 Style
You'll need to consider style once you've decided on the type of cooker hood you want. There are plenty of options available, whether you want a simple and classic stainless-steel aesthetic, or a contemporary design with touch controls.
Price
Your budget depends on the type of cooker hood your home will have as you can get cheap models that just do an average job, but then you can spend the extra money and get a cooker hood that is both stylish and efficient.
FAQs
How do you install a cooker hood?
Prepare for installation.
Measure the space and cut the power supply
Remove your old hood
Remove the ducts and wiring knockouts
Create an outline
Cut out the vent and wiring holes for your cooker hood
Pull the wires through and cut an exterior vent hole
Install the duct cap and apply caulk around the area
Then clamp the wiring and drive the screws halfway in
Check the alignment and then wire the hood up
Then install the fan, lights and filter and you are good to go!
How do you clean a cooker hood?
Carefully remove your filters
Boil water in a sink, a large pan, or a large bucket, then add baking soda and dish soap
Place the filters in hot water and soak for at least 10 minutes, then scrub them carefully with a brush and rinse until all grease is removed
Rinse well and pat dry or air dry completely
In the extractor hood, reinstall the filters
Do you need a cooker hood?
Yes, an extractor hood is required. Since April 2006, building laws have required extractor ventilation to be installed in all kitchens constructed after that date. If the filthy air is removed externally, a kitchen will meet these criteria.
How high does a cooker hood need to be above the cooker?
In general, 750mm above a gas hob and 650mm over an electric hob is recommended. Please refer to this recommended distance if your cooker hood came with a note about height use.
Does a cooker hood need to be the same size as a cooker?
Getting both at the same time is a good idea! To ensure efficient removal of hot air and cooking odours, the hood should be 1.5 times broader than the stove area, according to the rule of thumb.
Sources