kitchen & cooking
Best Air Fryer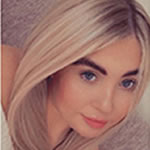 The air fryer is an item most people have in their home, and if they don't, they want it in their home. It is a quicker way to cook all your favourite meals in a simple and less time-consuming way. The air fryer speeds up the cooking process in general. That's because air fryers attain high temperatures in a matter of minutes.
This article will include more information like this, and you will learn about the different types of air fryers and the best air fryers you can buy! This will give you an idea of what air fryer you want in your home if you are thinking of buying one.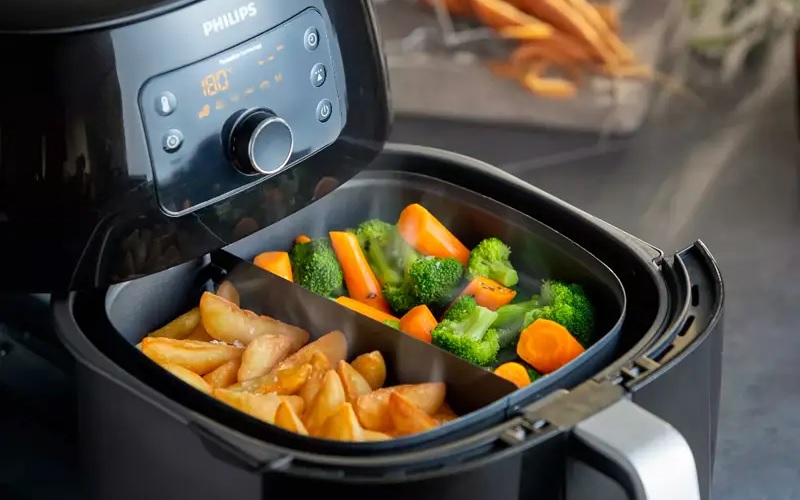 This article will also cover what an air fryer is and how it works, so you can learn more about what you are buying. This will include foods you can add to your air fryer for air fryer recipes.
What Is an Air Fryer?
First, let's explore what an air fryer actually is...
An air fryer is like an oven, but the difference is that its heating elements are only on the top and are supported by a large, powerful fan.
Because of the combination of a focused heat source and the size and positioning of the fan, air fryers often heat up quickly and cook food quickly and evenly. This results in super crispy food in no time, and, most importantly, it uses less oil than its deep-fried counterparts.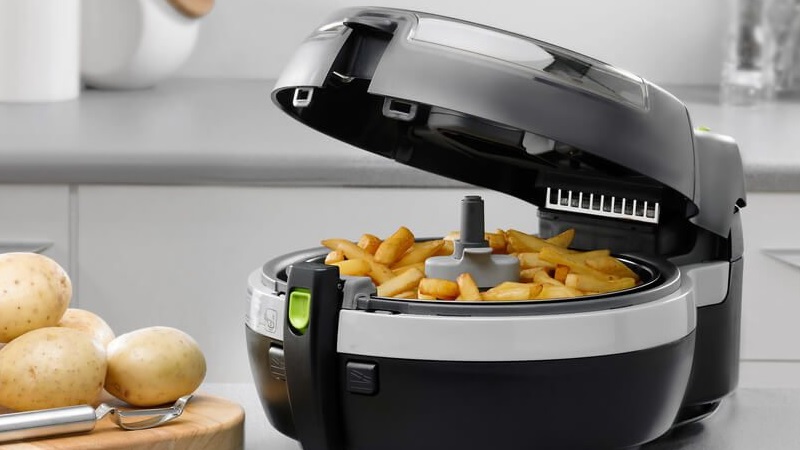 An air fryer doesn't need any preheating time and barely any oil and still come out looking crispy and juicy.
You can cook all types of food in an air fryer such as chicken, steak, salmon and vegetables! Most meats are already juicy, so they don't require any additional oil. Simply season them with salt and your favourite herbs and spices.
An air fryer is probably most suitable for someone who doesn't have a lot of time to cook and therefore would rather put their food in an air fryer and be done in less time!
It is also healthier than a deep fryer, so if you like foods that come out of a deep fryer, however, don't want the fat of the deep fryer, then you should think about buying an air fryer.
How Does an Air Fryer Work?
The concept of air frying appears to be a miracle, as no fat is required.
Air frying is not the same as normal frying. To truly fry something, it must be completely submerged in oil. On the other hand, an air fryer can provide the crispy, crunchy texture that makes Southern fried chicken and French fries so delicious.
It's a compact electric cooker with a heating element and a fan that circulates air in the cooking chamber. However, in an air fryer, the air is swirled very quickly in a circular pattern, allowing it to reach all the food's surfaces and create a crisp crust.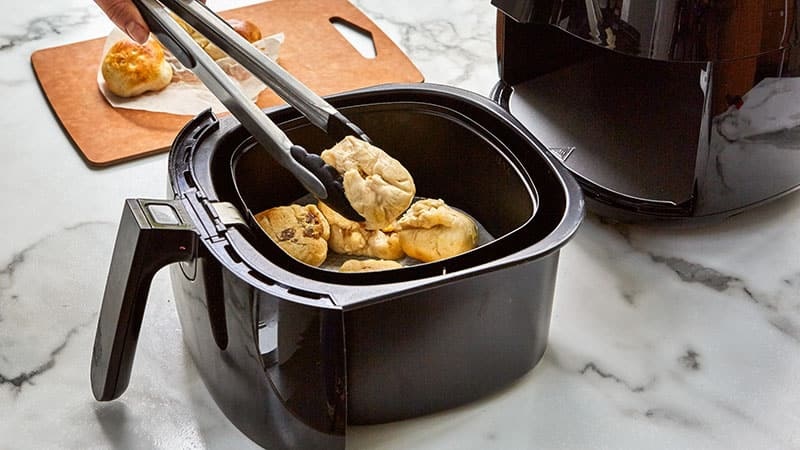 Additionally, the food is placed in a perforated basket, which extends the amount of time it is in touch with the hot moving air. There also isn't much room between the chamber's walls, and the basket adds to the heat.
Most air fryer manufacturers and recipes suggest tossing or spraying items with at least a little oil before cooking. However, I've discovered that it isn't necessary. Without a small layer of oil, the food is just as crispy. Of course, a small amount of oil improves crisping.
Types of Air Fryer
There are so many different types of air fryers. Some have different qualities and features than others that make them their air fryer.
During this section, you will learn the different air fryers that are available and the pros and cons of each type of air fryer.
Basket Type Air Fryer
A basket-type hot air fryer is a special sort of air fryer that cooks food in a basket.
The basket normally features a handle to allow for the simple tossing of the food while cooking at one or more intervals. Depending on what you're cooking, basket-style air fryers normally require occasional involvement from you during the cooking process.
However, this air fryer is known to take up a lot of space in your kitchen, so this could be a consideration if you don't have a lot of storage space.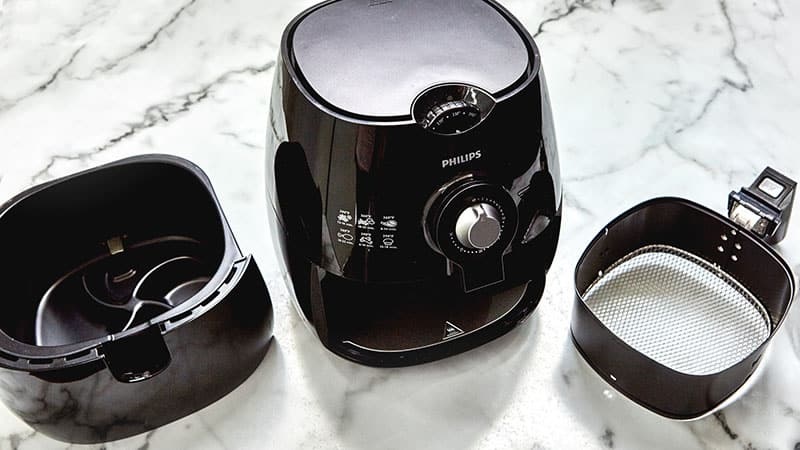 With battered and coated items like onion rings and home-battered foods, basket-type air fryers are softer to the food. Also, because they have fewer moving components, they may last longer, depending on the manufacturer.
An air fryer with a basket is essentially a microwave oven with a high-powered blower. However, the air flows within most models that are designed to resemble the flow of oil in a deep fryer since there is a significant difference. All the models employ an upper heating element as a heat source. However, halogen lamps are used in a few of them.
Paddle Type Air Fryer
The paddle air fryer can execute "set it and forget it" cooking. They'll take care of turning the food over so you can get on with other things. They tend to be multi-purpose machines that can make saucy meals like curries and risottos nicely in addition to air frying.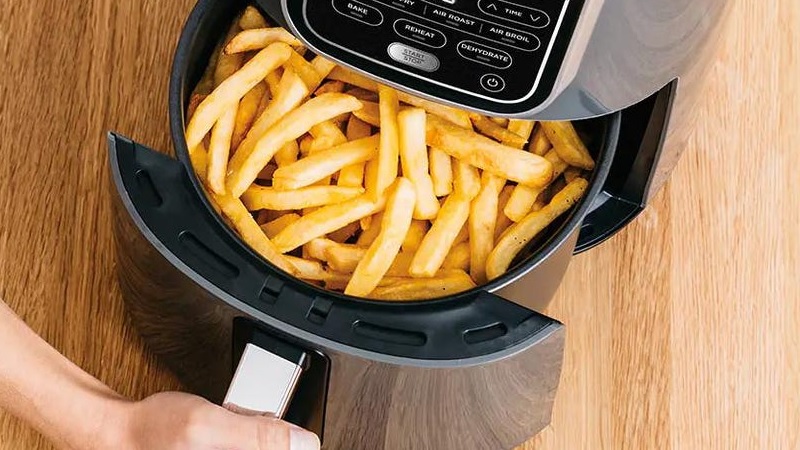 Many air fryers do tend to have a paddle to make sure it is cooked evenly throughout. It's possible to utilise it without the paddle. If you want to move your food about, it is suggested to turn it over halfway through or take out the paddle halfway through and put it back in after the food has a crust.
Therefore, having a paddle-type air fryer maker, the cooking job easier than it already is, as it even turns your food for you to make sure it cooks evenly. However, instead of being moved around the fryer, food might be crushed under the paddle. This is a common accident that happens with these air fryers so, it is best to find one that doesn't have this issue.
Countertop Convection Oven Air Fryer
A countertop convection oven functions similarly to an oven, with heating components on both the top and bottom. The convection option works in conjunction with a fan, which is normally found in the back of an oven. Its fan may be turned off to bake like a regular oven, making it suitable for baking cookies and cakes.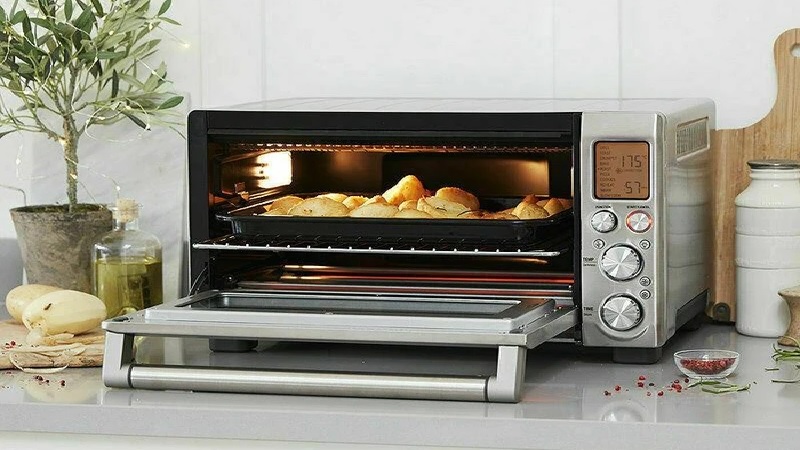 Normally, they don't come with any extras, though some manufacturers provide crisper trays to simulate air frying. When using a convection oven instead of a standard oven, you should reduce the temperature by 25 degrees.
They can hold a lot more food and has a larger capacity than a standard air fryer as it is bigger. However, food does not cook as good in the countertop convection oven air fryer as it does in a regular air fryer.
Smart Air Fryer
This air fryer is the new and advanced air fryer as it is a phone! Everything can be done through Bluetooth, which is amazing, showing how advanced we are with technology. However, although this air fryer is amazing technology, you have to manually set the time and temperature, which can be inconvenient with a WIFI air fryer.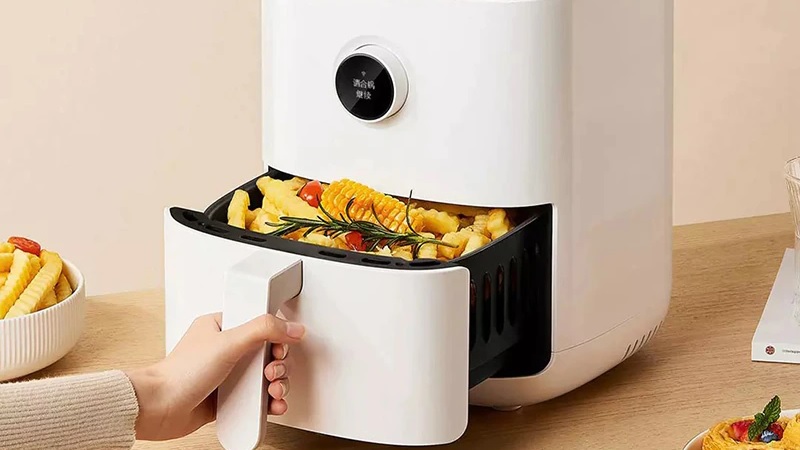 Your mobile device can now operate and monitor your air fryer. The smart function elevates meal preparation to new heights of convenience. Alexa and Google Assistant are both available on smart air fryers.
The Best Air Fryer
Some machines fry more evenly than others. Almost all of them will brown and crisp the food on the top and bottom, however, some will do it more evenly. The food in the centre of the basket will also come out "fried" in the better machines. The difference is in the oven's design, and as you might assume, the best ones are also the most expensive.
Best Basket Air Fryer
Ninja Air Fryer Max XL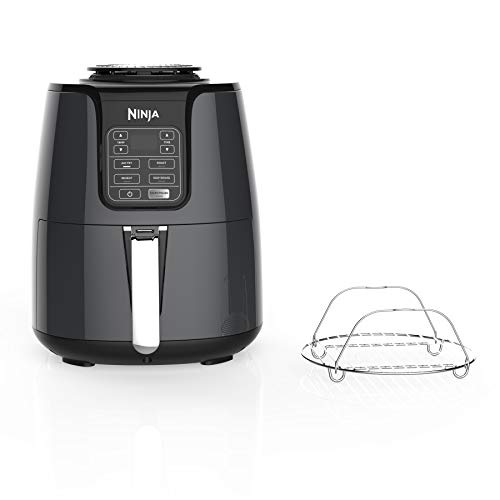 This basket air fryer is recognised for its easy-to-use and - read buttons, as well as a clear owner's manual. The air fryer basket simply moved in and out, making handling a snap. The sleek, ceramic interior of the basket and the removable tray makes it non-stick.
You won't have to worry about the tray slipping out when you turn the food out onto a plate because it fits firmly and securely to the bottom of the basket. Even if you opt to hand wash, both are dishwasher safe and easy to clean.
It also has several cooking options, including max crisp, air broil, and dehydrate. The numerous settings are pre-set with varying maximum and minimum temperatures, allowing you to produce various cooking results intuitively. The timer, which counts down to the second, is another unusual element.
Things we liked
Easy to use
Easy to remove basket
Various cooking options
Things we didn't like
Requires careful cleaning
Instant Vortex Plus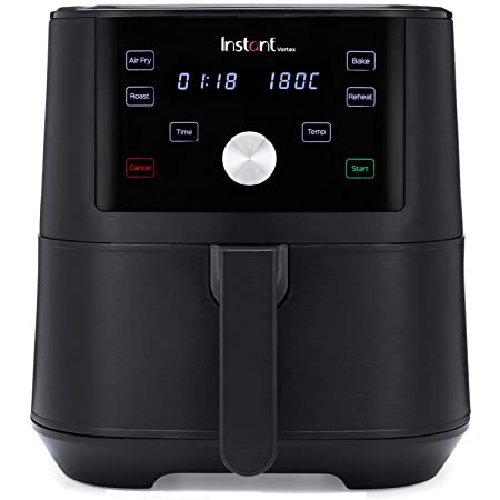 With its stainless-steel façade and large, easy-to-read buttons, the Instant Vortex Plus from Instant Pot is stylish. It has six cooking modes, including air fry, roast, broil, bake, reheat, and dehydrated, with temperature and duration settings that may be programmed. The dial enables quick selection, so you won't have to press a button 100 times to reach the desired temperature.
It has air fryer reviews for its massive basket to cook more meals. Therefore, if you have a big family who needs a lot of food, this air fryer is the best option for you. The air fryer basket is square and large (6 quarts), allowing for extra cooking space.
However, on reviews, it is said that the buttons can sometimes be faulty.
Things we liked
Easy to read buttons
Stylish design
Six cooking features
Philips Premium Air Fryer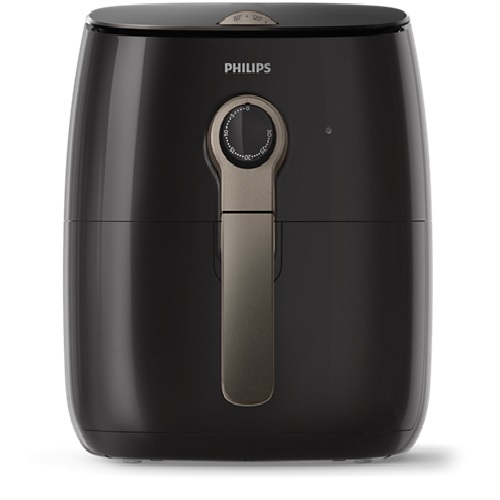 With an expensive basket air fryer, comes with a user-friendly control panel and four pre-set settings, the Philips is incredibly simple to use. The basket handle with this air fryer may be easily removed for cleaning.
The Philips Premium Air Fryer has a compact size but prepares enough food for one to two people. The Philips air fryer is the tiniest of the Philips air fryers. The lid assists in the production of crisp frozen fries that are wet on the inside, not dried out, and uniformly golden.
It also enables air frying of oily foods like sausages, which are normally not suggested in an air fryer due to the risk of smoke.
Things we liked
It can cook oily foods
Four pre-set features
User friendly
Things we didn't like
Not ideal for large families
Best Paddle Air Fryer
Tefal Actifry Genius Air Fryer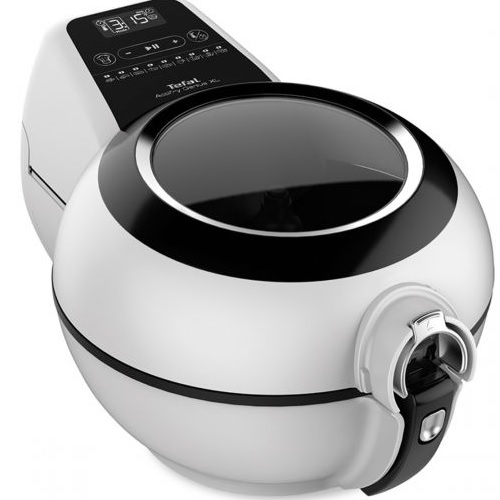 The 360-degree stirring paddle is quite useful since it ensures that food is cooked evenly and consistently without shaking the pan during the cooking process. Nine pre-set cooking options take the uncertainty out of air frying, but you can still set the time and temperature manually if necessary.
Tefal's air fryers are expensive, so you won't find a cheap air fryer down their line.
Things we liked
Even cooking
Temperature control
Tefal's Acrifry Genius 2-in-1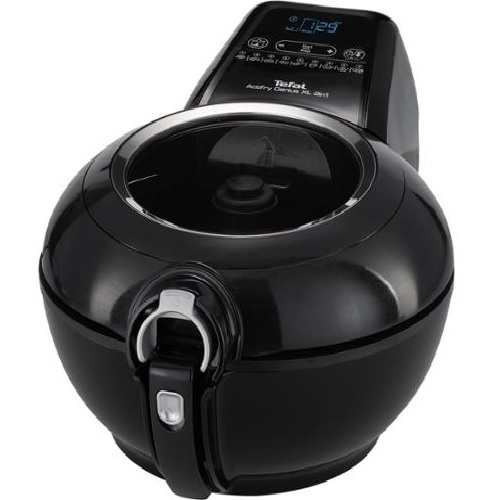 Tefal's 2in1 function allows you to cook two separate aspects of your meal in one pot. You can cook a curry and air fry samosas in the same machine with a spinning stirring paddle on the bottom and a static upper tray on top, saving time and washing up.
However, as stated before, this brand is very pricey.
Things we liked
Multifuctional cooking
Quick operation
Ideal for large families
Tefal Actifry Oil-Less Air Fryer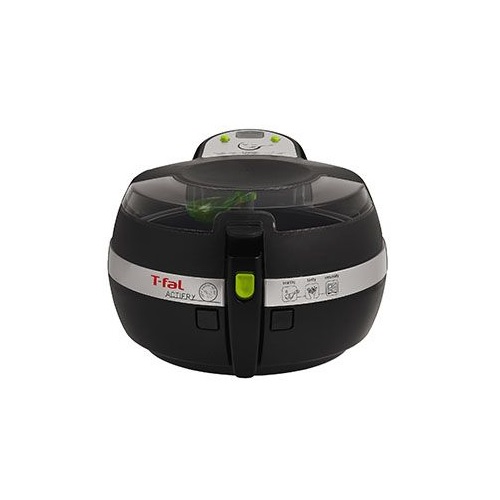 The Actifry oil-free air fryer is a bowl-shaped air fryer with a rotating paddle inside the bowl. There's also a countdown timer, so you'll never forget when your dinner is ready.
Dishwasher-safe removable pieces are free of PTFE and PFOA. The air fryer's exterior remains cool, which is a terrific feature if you have children in the kitchen!
However, it's a little expensive, which might affect you if you are on a budget and sometimes, instead of being moved around the fryer, food might be crushed under the paddle. When you're frying something breaded (like onion rings), the paddle's movement causes more of the bread to fall off.
Things we liked
Healthy cooking
It features dishwasher-safe parts
Countdown timer
Things we didn't like
Food tends to get crushed
Best Convection Air Fryer Oven
Cuisinart Convection Toaster Oven Fryer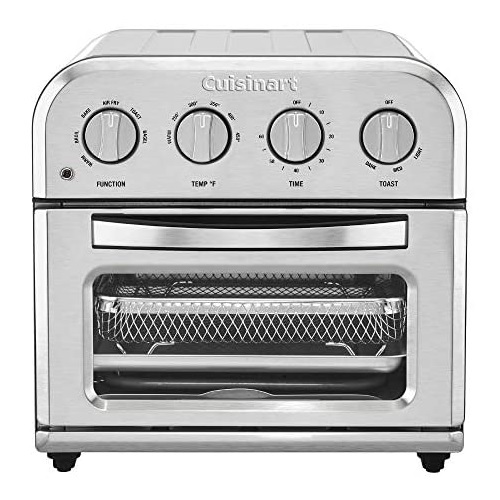 Cuisinart was one of the first companies to release a toaster oven air fryer that can toast, bake, convection bake, and air fry. However, the air fryer and toaster oven cook food faster than other appliances, which might result in overcooking; for optimal results, keep an eye on the cooking process.
Although, food cooks faster in an air fryer or toaster oven than in other appliances. This can lead to overcooking; so, with this oven fryer, you must keep an eye on the cooking process for the best results and to make sure it doesn't overheat.
Things we liked
Multifunctional cooking settings
Fast cooking
Easy to follow instructions
Things we didn't like
Prone to overcooking if not monitored
Air Fryer Pro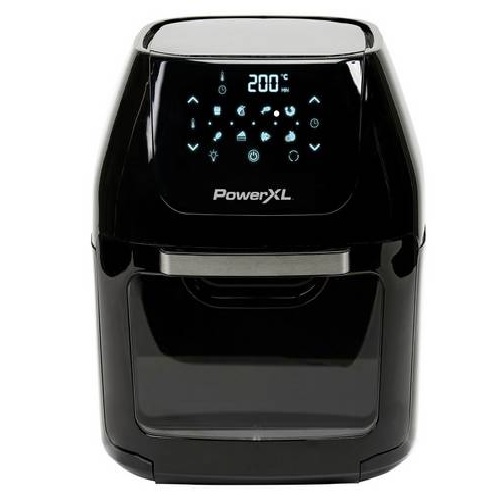 With numerous racks, air fryer ovens provide additional room for cooking in a single layer. The only drawback is that you'll have to rotate the racks frequently to get the most consistent results. The Power XL Air Fryer Pro, with its evenly browned chicken wings on the top and middle racks, requires the least amount of maintenance during cooking.
Most air fryer ovens also can cook like a rotisserie. The Air Fryer Pro takes less than an hour to cook a luscious four-pound chicken, and it comes with skewers for kebabs.
The rotating basket also makes crispy chips, though some prefer to cook them on the racks for a faster and crispier finish. The juices accumulate in a dishwasher-safe drip pan, and the door may be removed for simpler cleaning.
Things we liked
Several racks included
Great for cooking chips
Easy to clean
Things we didn't like
Cooking time is longer than advertised
Breville's Smart Oven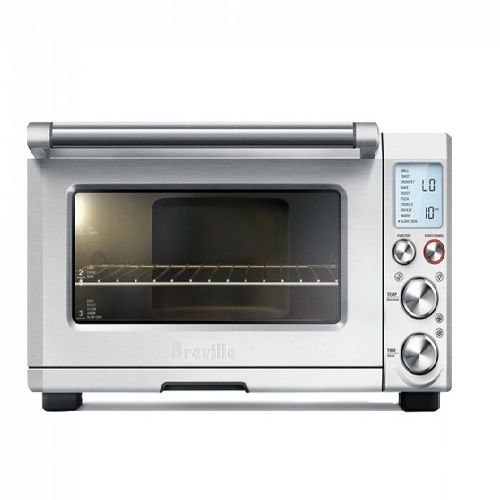 Breville's Smart Oven Air is a versatile air fryer with 13 pre-set settings, a two-speed fan, and air fry and dehydrates modes. Throughout the cooking process, it maintains a precise and consistent temperature. The heated air is distributed above and below the food by six independent quartz heating elements.
This smart oven comes with all the attachments, so you won't have to spend extra money on replacing them even though you spend around £300 just on the air fryer. A 13-inch pizza pan, a 9-by-13-inch broil rack, an enamel roasting pan, and two oven racks are also included. Not to add a mesh basket rack that may be used for air cooking and dehydrating.
However, this convection air fryer oven is very heavy, so keep this in mind if you are looking for a lightweight air fryer.
Things we liked
13 different settings
Consistent temperature
It comes with two oven racks
Things we didn't like
Heavy oven can be hard to move
Best Smart Air Fryer
Tefal Actifry Genius Air Fryer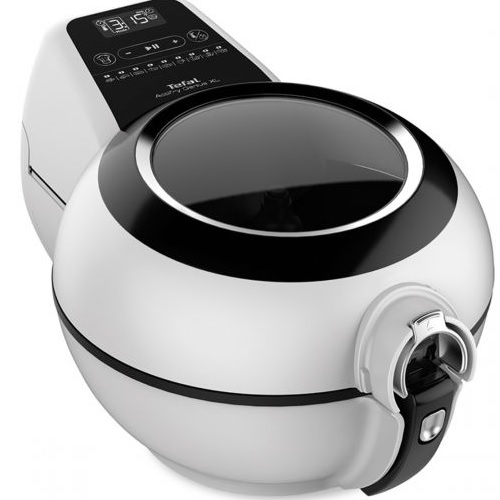 This machine has a large footprint, so if you're looking for a small air fryer that you can store in a cabinet when not in use, you might want to reconsider.
It boasts several features that set it apart from other air fryers, including nine intelligent cooking modes and a My ActiFry app with over 300 recipes. The inbuilt paddle with dual-motion technology, which stirs the food and coats it evenly and crisply, is the game-changer, in our opinion.
Not only will you be able to leave the ActiFry to work its magic, but you'll also be able to prepare stir-fries and curries in it using one of the two 1-meal-in-1-go programmes. It is also not as expensive for such a highly advanced air fryer.
Things we liked
Nine smart cooking modes
Useful app
Dual motion technology
Things we didn't like
Not suitable for small kitchens
Proscenic T21 Smart Air Fryer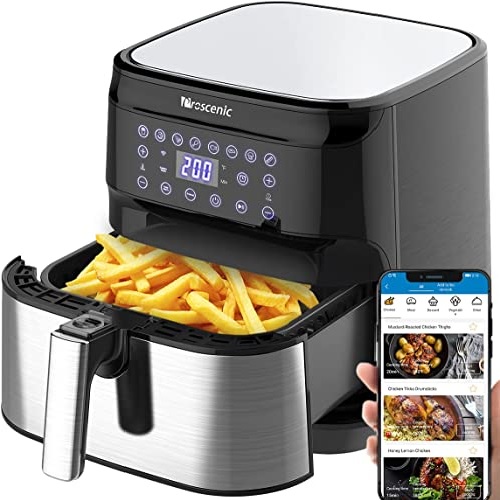 It has pre-set cooking modes for fish, poultry, chops, bacon, and even cake. With this air fryer, you can also prepare and keep food warm, as well as set a delay timer for when you want your dinner to be ready.
If you have an Alexa or Google Assistant speaker, you may use it remotely to control the Proscenic T21 Smart Air Fryer. If not, download the Proscenic app, which allows you to check your timer, alter the temperature, and change the settings without leaving your couch.
The settings on the Proscenic T21 Smart Air Fryer were a little fussy, and experienced cooks may prefer to manually regulate the temperatures of their food. The Proscenic app, on the other hand, has a tonne of recipes with easy-to-follow timings and air fryer settings.
Things we liked
Remote control feature
Easy to use app
Unlimited food recipes on the app
Things we didn't like
The settings can be difficult to work out
COSORI Smart WiFi Air Fryer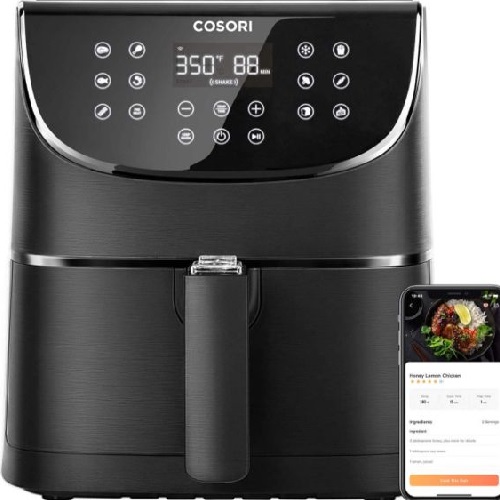 It's WIFI enabled, so you can operate it from anywhere by syncing it with your smart home functions. This enables you to command the fryer through one of these assistants by simply saying what you want, and the assistant will carry out your request without you having to touch a button on the fryer or your phone.
Cleaning it is also a simplicity because it is dishwasher safe. The drawer, however, is not dishwasher safe, so you'll have to clean it yourself if there are any food particles on its interior which can be a downfall of this smart air fryer.
Things we liked
Wifi operation
Easy to use
Easy to clean
Things we didn't like
The parts are not dishwasher safe
Best Air Fryer for Cooking Chips
GoWise USA 7-Qt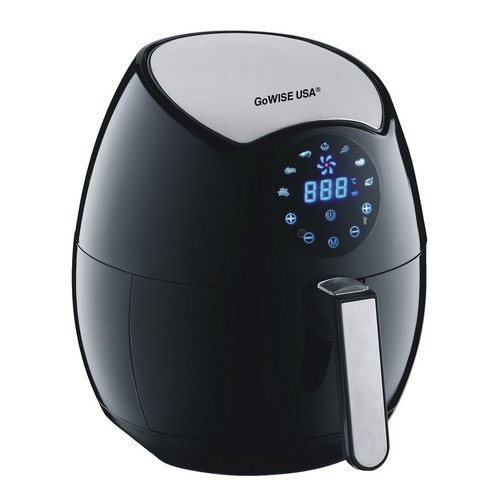 The GoWISE USA 7-Qt Air Fryer is perfect for cooking in large amounts. Its air fryer basket is oblong, allowing for more frying in a single layer than round baskets and a significant benefit when dehydrating.
With this air fryer, you always keep going back to snack on the air fried crispy fries as they are known for being amazing.
However, this air fryer is very big and bulky. Therefore, if you have a small kitchen with not a lot of storage space, this will most likely take up a lot of space.
Things we liked
Great for large meals
Oblong fryer basket which accommodates more food
Prevents dryness
Ninja Dual Zone Air Fryer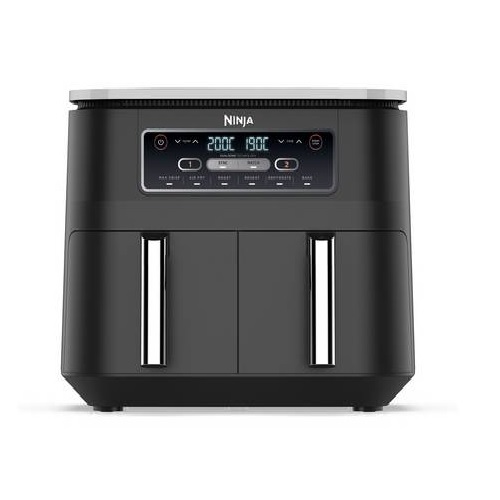 It cooks thinner frozen foods like chips, onion rings, and nuggets in a fraction of the time that a conventional convection oven would. Compared to the specified 15-minute oven cooking time on the bag, one part of frozen potato lattices comes out delightfully crisp and golden in just six minutes.
It's unbeatable to have two independent cooking baskets. Both baskets can be adjusted to separate times and temperatures with the fryer's sync function, but they will finish at the same time. As a result, you may cook your chicken and chips together without fear of one overcooking the other.
This air fryer is also capable of baking, roasting, dehydrating, and reheating.
Things we liked
It features two separate cooking baskets
Great for cooking crispy chips
No risk of overcooking
Lakeland Digital Crisp Air Fryer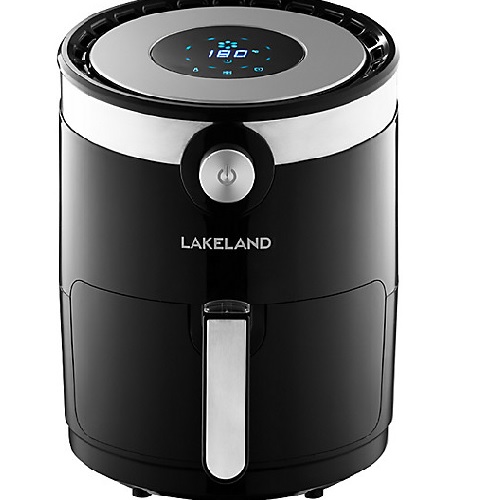 With a inexpensive retail price, this simple to start machine cooks various meals, including frozen chips, thanks to the touchscreen interface and eight pre-sets. Oil isn't necessary if you're eating a healthy diet, but we discovered that tiny touch of oil provided the chips with a crispy finish.
Things we liked
Eight pre-set features
Touchscreen display
Oil is not required
Things we didn't like
It can be difficult to use at first
Best Air Fryer for Roasting Chicken
Tower Vortex 5-in-1 Digital Air Fryer Oven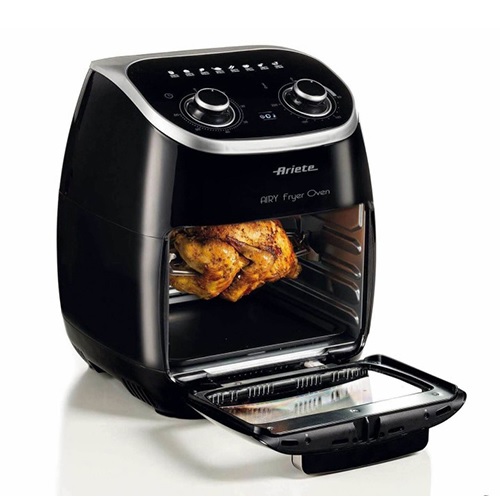 The Tower Vortex 5-in-1 Digital Air Fryer is more traditional in the American manner. It's meant to seem like an oven, and it includes a drip tray and numerous shelves so you can cook your food just like you would in a conventional oven. However, there are some advantages to this design.
If you want an even crisp, the shelves must be removed and turned around mid-cook, which is not ideal and can be a little tricky. However, the oven did a fantastic job of crisping up the food, especially when using the frying option.
The rotisserie feature is the most popular, as it produces some of the most delectable chicken ever. For roast meals, this is a game-changer!
Things we liked
Produces great tasting chicken
It features a useful rotisserie
5 useful settings
Things we didn't like
The shelves can be tricky
Philips Air Fryer XXL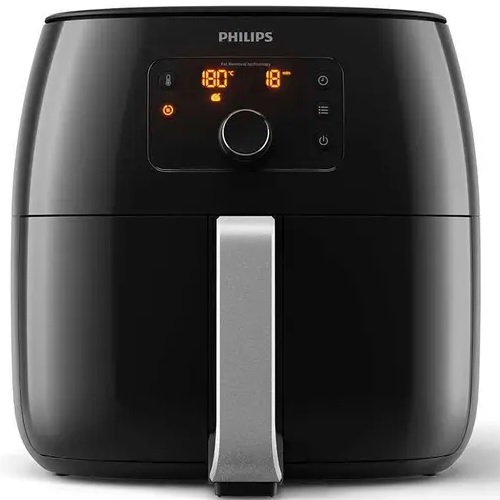 The model comes with five computerised pre-sets for cooking meals like chicken, so you won't have to guess how long or at what temperature they should be cooked.
One of its distinguishing characteristics is the slide-out draw, which, unlike other clumsy draws, feels solid when turning over your chicken. The quickness with which the chicken cooks with very little oil is amazing as it only takes 20 minutes.
However, the clean-up is not impressive, although it helps to lower fat content in your meals, this machine leaves a black tar-like residue that is difficult to scrape off.
Things we liked
Five helpful settings
Cooks chicken quickly
Impressive temperature control
Russell Hobbs Express Air Fryer Mini Oven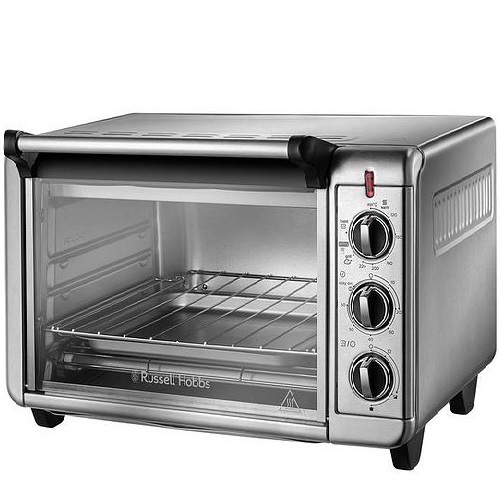 Make sure you have a place on your kitchen counter for it because it weighs and looks like a microwave. Air Fry, Grill, Bake, Toast, and Keep Warm are the five settings that make up for it. It's big enough to air fried an entire chicken with very little oil, but it's also big enough to grill some bacon in the morning and toast some bread to go with it.
Compared to a normal oven, you don't have to worry about preheating it, which saves both time and energy. However, because air fryer models are digital, the dial-like buttons are a little out of date.
All the trays and shelves are easy to clean, however food does drip down into the oven, so cleaning the interior of it is a requirement if you use it frequently.
Things we liked
Easy to clean
Five useful settings
It does not require a lot of oil
Things we didn't like
It may be too big for small kitchens
Best Budget Air Fryer
Dash Compact Air Fryer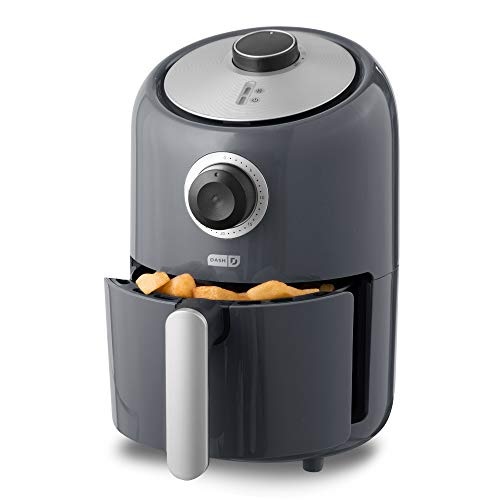 The Dash compact air fryer is ideal for those who just cook for themselves. It has a small footprint and can prepare a single amount of food rapidly. It takes up less space on your counter and is easier to clean because it has a smaller footprint.
The Dash includes a mechanical timer, which makes programming to the minute a little challenging.
It comes in all different colours; however, the aqua colour air fryer is the most popular out of the collection. It doesn't include many temperature options on the dial however, for the price, it should be considered if you are on a budget.
Things we liked
Available in various colours
Ideal for small households
Easy to clean
Things we didn't like
Not great for multiple meals
Tower Healthier Oil Free Rapid Air Fryer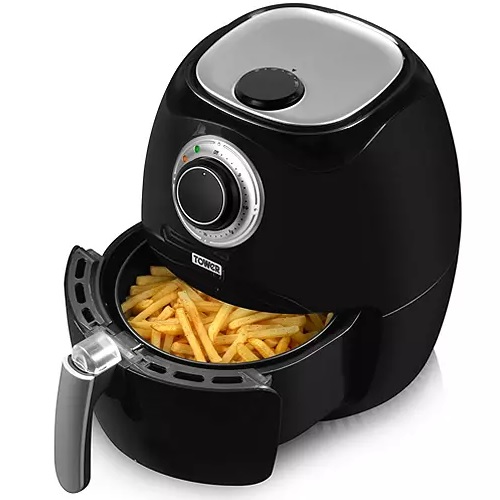 This inexpensive air fryer is modest, but it's robust and simple to operate. It also makes excellent fried dishes, with the capability of crisping everything from chicken goujons to chips.
Its elements are dishwasher safe, which makes clean-up a breeze after cooking, and it comes with a variety of accessories, including a baking pan and a divider for cooking two items at once.
Things we liked
Great for frying
Durable design
Dishwasher safe parts
Things we didn't like
Not ideal for large meals
Instant Vortex Air Fryer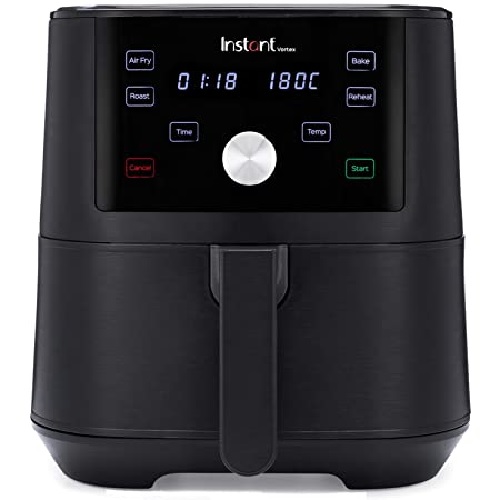 A multi-purpose air fryer has been developed by a company known for its popular pressure cookers. It can roast, broil, bake, reheat, and, most importantly, fry your favourite foods.
By blowing superheated air around your food, the Instant Pot Vortex lowers your cooking time in half.
There's also a six-quart capacity and six one-touch programmes to choose from.
Things we liked
Six settings to choose from
Quick cooking
Multifunctional
Best Digital Air Fryer
COSORI Air Fryer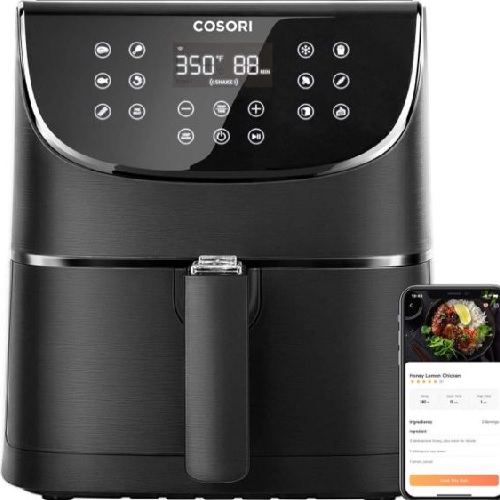 Compared to its round-shaped competitors, the Cosori's 3.7-quart square basket provides a lot of cooking room. It's detachable and light, with plenty of vents for good air circulation.
It features recommended cooking temperatures and timings are programmed into the control panel, with a preheat option, which is uncommon in on-air fryers.
During cooking, steam escapes from the air fryer, causing condensation to form on the drawer; however, this does not affect the food's outcome.
Things we liked
Temperature recommendations
Preheat feature
Ideal for cooking large meals
Things we didn't like
It causes a significant amount of condensation
Morphy Richards Health Fryer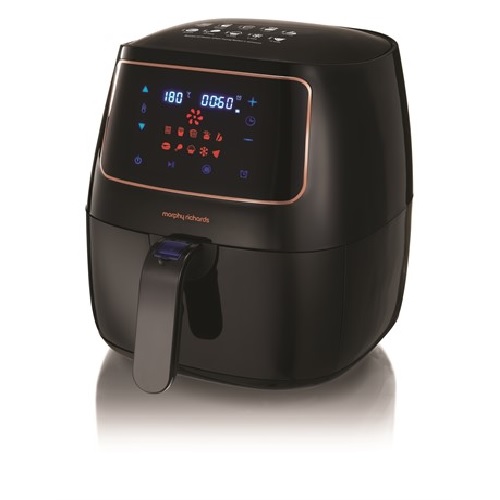 This machine's clean design is praised by many, calling it "pleasingly sci-fi." This gadget, with its easy-to-use touchscreen display, has star quality.
It offers a delayed start, preheat and defrost modes, a detachable, cool-touch handle, and has seven pre-set functions for popular meal selections such as chips in various amounts, chicken, and pizza slices.
However, if you have a big family, this air fryer may not be large enough to cook for everyone. But if you live by yourself or someone else, this air fryer would be perfect for you.
Things we liked
Attractive design
Easy to use display
Delayed start feature
Things we didn't like
Not ideal for large families
Ninja Air Fryer AF100UK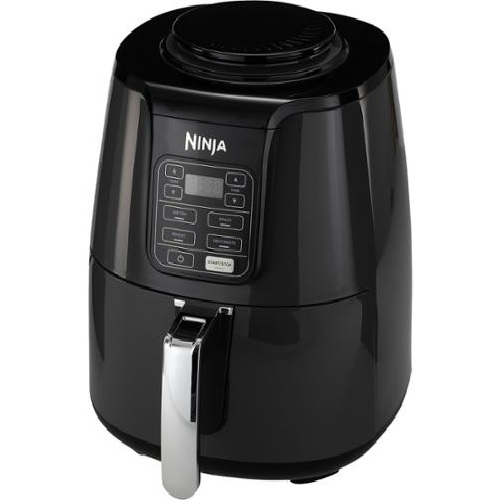 One of its other useful features is the reheat mode, which is ideal for reheating leftovers without turning on the oven and crisping up single pizza slices.
The Ninja is fantastic for frozen food, but it's also simple to customise programmes to suit whatever you're preparing due to its intuitive controls and a digital display.
Things we liked
Reheat setting
Ideal for cooking frozen food
Simple to use
What to Consider Before Buying an Airy Fryer
If you are considering buying an air fryer, there are some things to think about before you start, including:
Size
Because most air fryers are meant to cook for one or two people, you'll need a larger fryer if you frequently make meals for larger groups. If you have a small kitchen, you may want to buy an air fryer with a toaster oven, which is a tremendous space saver!
Easy to Use Settings
Air fryers can cook at high temperatures, and some even feature pre-programmed settings for our favourite fish and chicken dishes. You can also use an air fryer with a reheating mode to reheat leftovers instead of using the microwave.
If you want the most user-friendly settings, talk to the salesperson about the easiest and most difficult air-fryers to use.
Cleaning
A difficult-to-clean kitchen appliance is not an asset; it is simply a waste of money. As a result, make sure the type you purchase has a basket that is simple to remove and clean after each usage.
Nobody enjoys having difficult-to-clean kitchen equipment soaking in the sink, waiting to be cleaned.
Extra Equipment
You can cook almost anything with the correct air fryer for your culinary style. However, with a few additional accessories, you may expand your recipe range even further!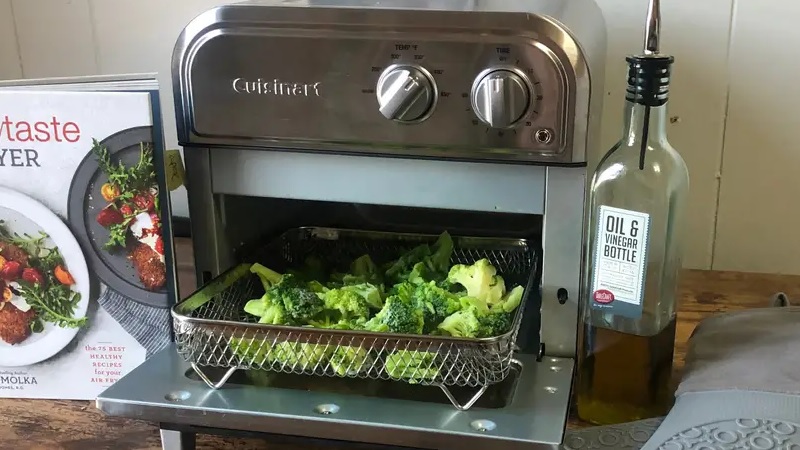 Air fryers aren't just for fries and other home-cooked fast food. You'll be amazed at the variety of grilled savouries, baked cakes, and bread you can make with these accessories.
FAQs
What can you cook in an air fryer?
With an air fryer, you can cook almost everything such as chips, chickpeas, fried chicken, roast chicken, Chinese egg rolls and many other foods. However, the most recommended meal to cook in an air fryer is roasted chicken.
How do you clean an air fryer?
Cleaning an air fryer is easy, as all you need to do is remove the basket and clean and rinse it in hot soapy water to get all the fat out of the basket. However, some air fryers can also be put in the dishwasher. Before you wash your air fryer, look at the options it gives you to clean your machine.
Are air fryers healthy?
Air frying is often healthier than frying in oil. It reduces calories by 70% to 80% and contains a lot less fat.
This cooking method may help reduce some of the other negative consequences of oil frying. According to one study, air frying reduces the level of acrylamide in fried potatoes by 90%.
What's the average cost of an air fryer?
However, this air fryer will not give you as many options as other air fryers.
What air fryer has the most power?
The wattage of a fryer impacts how quickly it cooks food. The lowest wattage is approximately 1200 watts, while the highest wattage is 1500 watts.
However, since most fryers have similar adjustable temperature ranges, the difference between a 1200-watt and 1500-watt fryer doesn't seem to make much difference. However, you can see the power of the air fryer in the description of the air fryer on many websites.
Sources