cleaning & laundry
Best Cordless Hoover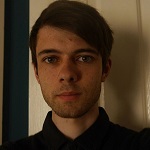 Want to find the top cordless hoovers on the market?
In our price guide, we'll break down the best cordless hoovers, from the best handheld cordless hoover to the best budget cordless hoover. This article will prove useful to those who wish to buy a great product and get solid value for their money.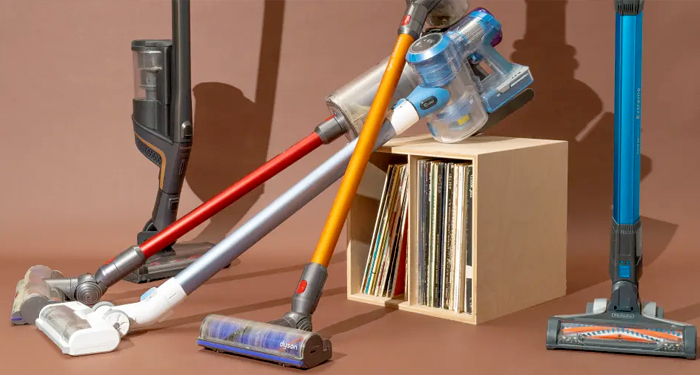 But that's not all…
We'll also explore some other relevant subjects like how these vacuums work and what you should consider before making a purchase.
What is a Cordless Hoover?
Cordless hoovers, a.k.a stick vacuums, are lightweight and run off rechargeable batteries. For this reason, you don't need to worry about using awkward plugs, plugging and unplugging as you go from room to room, nor would you be limited by the length of a vacuum cleaner's cord.
As mentioned, a cordless vacuum functions using rechargeable batteries. But how exactly do you use one?
How Does a Cordless Vacuum Work?
Here is what you need to do to use a cordless vacuum:
Charge the vacuum's batteries
Add the batteries to the vacuum and turn it on
Put the cordless vacuum to use
Keep an eye on the battery charge
Recharge before using again (if necessary)
Types of Cordless Hoover
There are two primary types of cordless vacuum cleaners, which we'll explore in this section.
Stick Cordless Hoover
These hoovers stand up straight and generally feature a variety of helpful attachments. So naturally, stick cordless hoovers tend to be larger and more powerful.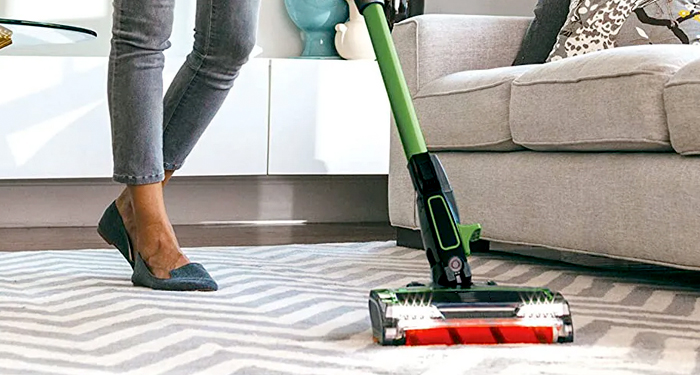 Handheld Cordless Hoover
These cordless vacuums are lighter and usually cheaper, although they tend to be less powerful. Of course, they're easier to use, with that being said.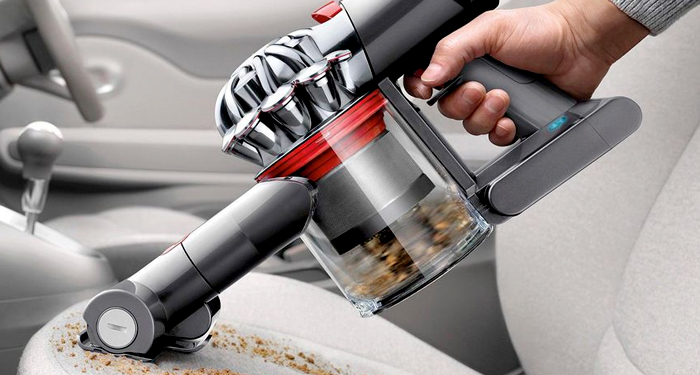 Best Cordless Vacuum
We'll now get right to the top cordless hoover reviews. In each review, we'll look at the qualities and pros & cons of the product in question.
Best Handheld Cordless Hoover
Vax H850-GA-P18 Gator Pet Cordless Vacuum Cleaner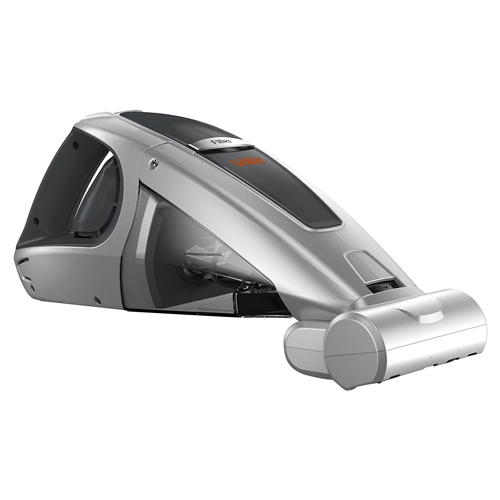 This standout cordless hoover comes with an 18-volt battery providing 20 minutes of power, although it does take around twelve hours to charge. It weighs 1.8kg, comes with a 300ml capacity, and is well-suited to deal with pet hairs in particular. It's also not too expensive either.
Things we liked
20 minutes of power per charge
Lightweight
Ideal for hoovering up pet hairs
Things we didn't like
It takes half a day to charge
Vax H85-GA-B10 Gator Cordless Handheld Vacuum Cleaner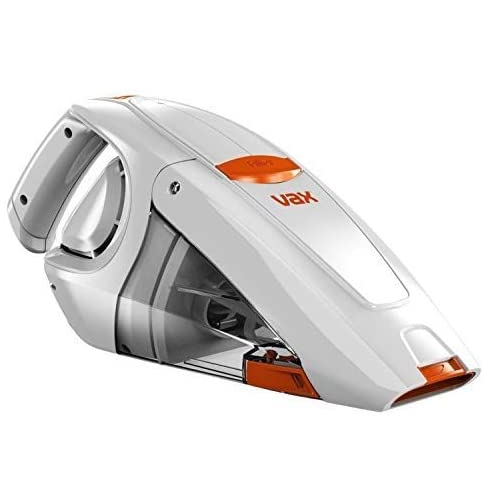 Another strong handheld option is the H85-GA-B10 Gator hoover, which is another product from Vax. It is lightweight and fantastic for getting into hard to reach areas. You also need to charge this vacuum cleaner for 12 hours and get a max of 15 minutes out of it. With its mouth, it's pretty easy and hygienic to empty out its mess.
Things we liked
Lightweight
Great for getting into difficult to reach areas
Easy to dispose of waste
Things we didn't like
Can only go for 15 minutes at a time
Dirt Devil HandiMate 6V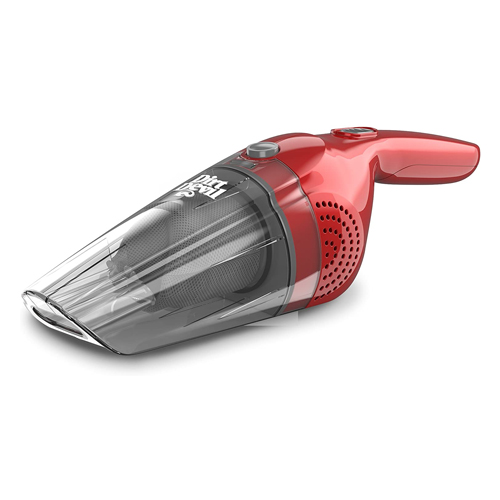 This handheld hoover is particularly cheap. It comes with a 400ml bin. While the base product has 6 volts of power behind it, there is a 7.2 volt wet/dry and 9.6-volt edition also on the market. The 6V product runs for 10 minutes in total.
Things we liked
Very cheap
Several options available
Things we didn't like
The 6-volt product only runs for 10 minutes
Bosch Unlimited BCS122GB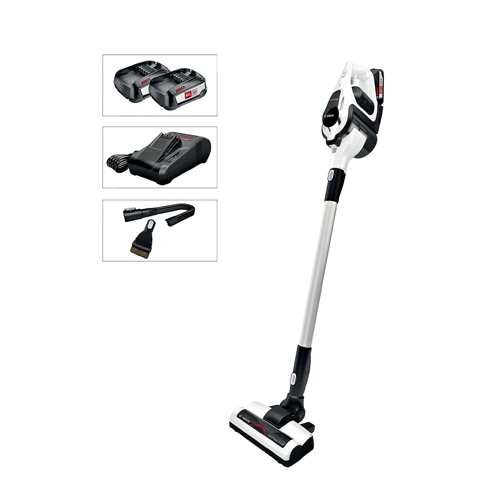 While expensive, this Bosch cordless hoover has a smart appearance and is effective at its job. The BCS122GB has up to sixty-minute battery life and a 400ml dust bin capacity. It also has a two-year guarantee.
Things we liked
Effective
Smart appearance
Two-year warranty
Hoover Jive SJ72WD6A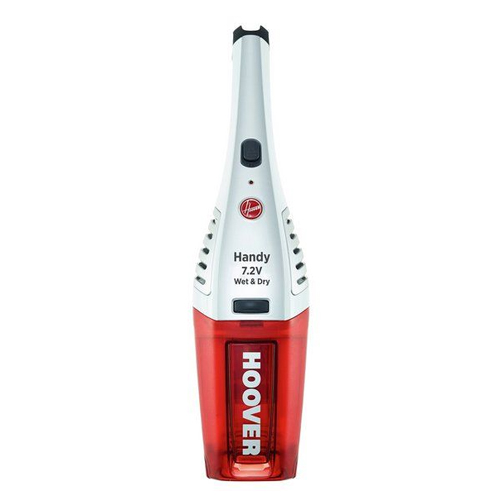 Though a bit more expensive than the HandiMate 6V, this cordless product from Hoover Jive comes with a 7.2V motor, providing powerful suction and a 10-minute runtime. Beyond that, the SJ72WD6A has both dry and wet abilities.
Things we liked
7.2V motor
Powerful suction
Dry and wet abilities
Things we didn't like
It only runs for 10 minutes per charge
Best Stick Cordless Hoover
Ryobi R18HVF-0 one+ Cordless Hand Vac Floor Care Kit, 18V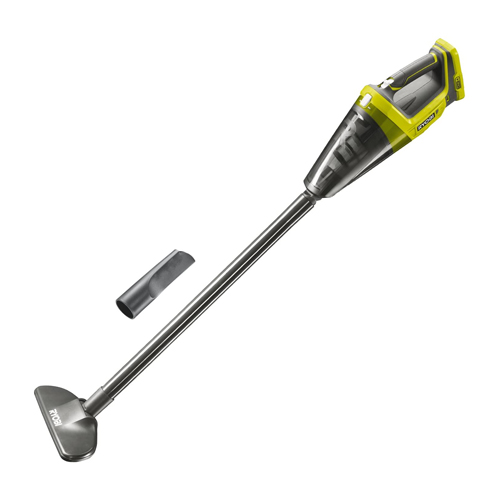 One of the top stick cordless hoovers on the market is this 18-volt option from Ryobi. It has a capacity of 500ml, weighs 2.16kg, and it is great for getting into small spaces. However, it's not ideal for tall users, as this product is limited in height.
Things we liked
Not too costly
18 volts
Lightweight
Great for small spaces
Things we didn't like
Not well-suited to tall users
Bissell Icon 25V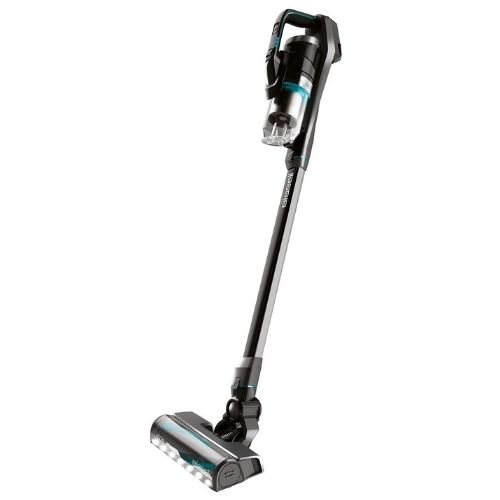 This 3.2kg cordless hoover is a bagless option and 400ml of dust tank capacity. It can run up to 50 minutes, but this is not possible on the highest power settings. With that said, the Icon 25V is a bit tricky to empty and kind of top-heavy.
Things we liked
Lightweight
Can run up to nearly an hour
Good performance
Impressive attributes
Things we didn't like
Tricky to empty
Somewhat top heavy
Miele Triflex HX1 Cat and Dog Cordless Vacuum Cleaner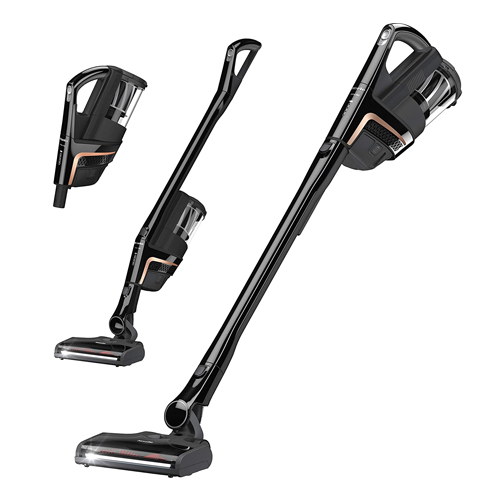 This costly but effective cordless hoover offers a 3-in-1 setup, meaning you can choose a stick option, handheld, or upright stance. The HX1 provides as much as sixty minutes of run time, an intelligent electro brush (which can adapt for different types of flooring), and it is well-suited to deal with allergies, hence its name.
Things we liked
3-in-1 setup
Particularly effective at cleaning up pet hair
Shark Anti Hair Wrap with Flexology IZ251UKTC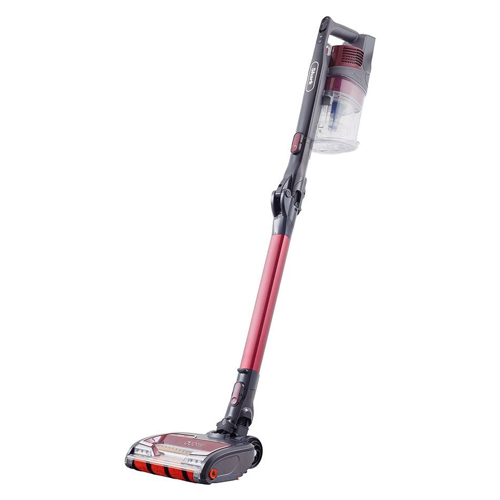 This Shark cordless hoover has three levels of variable power, a 700ml dust bin capacity, can run for as long as 80 minutes, weighs only 4.1kg, and it is bagless. With that being said, this shark cordless vacuum costly.
Things we liked
Bagless
Three variable power levels
700ml dust bin capacity
May run for up to 80 minutes
Best Cordless Upright Hoover
AEG CX7-2-45BM Cordless 2-in-1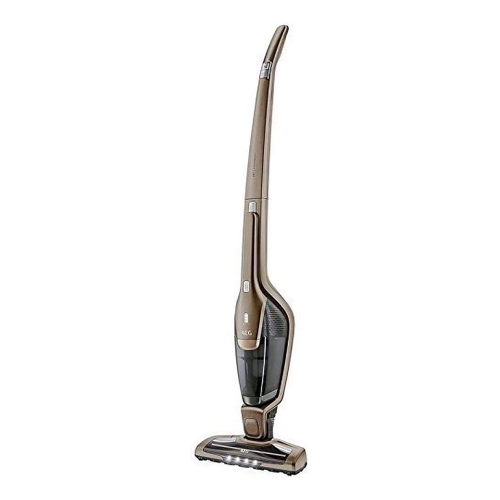 This standout upright hoover cordless product features a 500ml dust tank capacity. It is bagless and weighs 2.46kg. The CX7-2-45BM comes with a pop-out component and can stand up on its own accord.
It can run for anywhere from 13 minutes to three-quarters of an hour, depending on the power level chosen. It has great manoeuvrability and some cute little lights at the front. On the other hand, emptying it is a bit tricky.
Things we liked
2-in-1 product
Lightweight
Very manoeuvrable
Hoover Discovery Pets DS22PTGC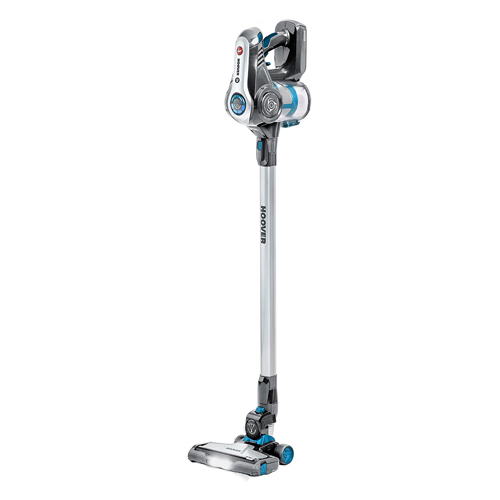 This vacuum cleaner from Hoover Discovery can be used as an upright hoover. The DS22PTGC is easy to use and can be stored upright with no problem. It has a dust tank capacity of 700ml, weighs 2.5kg, and is cheaper than most of the other top options on the market. However, it would not be as rated quite as highly as most of the best cordless hoovers in our guide.
Things we liked
Ease of use
It may be stored upright
Relatively inexpensive
Things we didn't like
No storage for tools
Top-heavy
Not rate as highly as most of the top cordless hoovers
Lupe Pure Cordless Vacuum Cleaner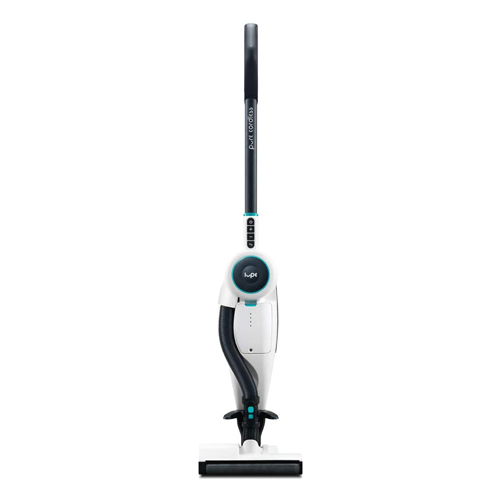 This cordless hoover comes with a 1000ml bin tank capacity, weighs 4.6kg, runs for up to an hour, and allows for the use of swappable batteries. With that being said, it does not have a particularly appealing design, it's a bit bulky, and you need to use both hands with handheld mode.
Things we liked
3-in-1 vacuum
1000ml bin tank
Swappable batteries
Things we didn't like
Somewhat bulky
Not the slickest design
Two hands needed with handheld mode
Best Budget Cordless Hoover
Hoover H-Free C300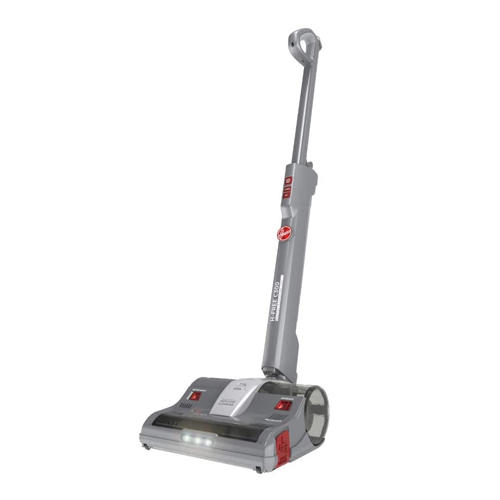 This relatively cheap cordless vacuum cleaner weighs 4kg, is bagless, and comes with 500ml of dust tank capacity. It's also a great option if you're looking for an upright hoover. The H-Free C300 does, however, need a few screws and assembly instructions. As a result, using its tools can be a bit bothersome.
Things we liked
Great upright option
A bit awkward in assembly and other parts
Hoover H-Free 800 HF822OF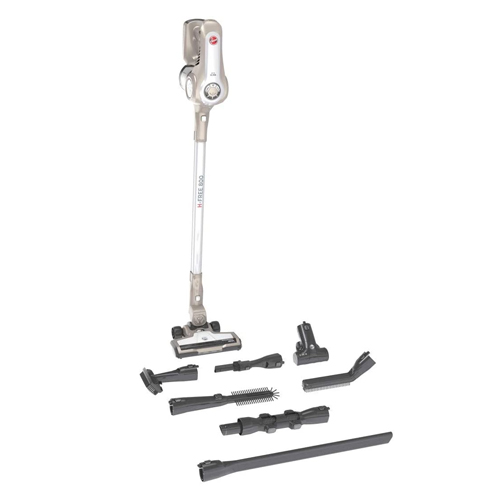 The H-Free 800 HF822OF is a relatively low-costing cordless hoover that has multi-purpose qualities. It also comes with a versatile and long crevice tool, perfect for hoovering up dirt from nooks and crannies.
This hoover also features a radiator dusting tool and furniture brush. Like most of the top cordless hoovers, it is bagless, has a 700ml dust tank capacity, runs for 35 minutes at most, and takes five hours to recharge.
Things we liked
Wi-Fi connectivity
2-in-1 hoover
It takes just five hours to fully recharge
Variable power
Gtech Pro 2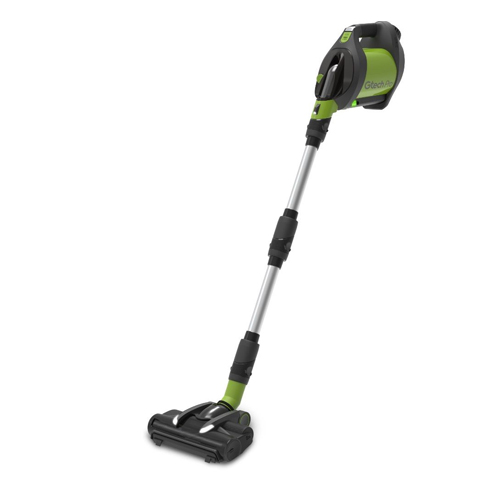 This option is a bagged cordless hoover, unlike most. It weighs 2.4kg, and its low-maintenance, powered brush head, LED lights and offers hygienic cleaning.
Things we liked
It runs for 40 minutes
Lightweight
Versatile
Things we didn't like
Unsuitable for households with pets
Some have reported issues connecting the hoover's tubes
Beldray BEL0776 Airgility Cordless Quick Vac Lite Vacuum Cleaner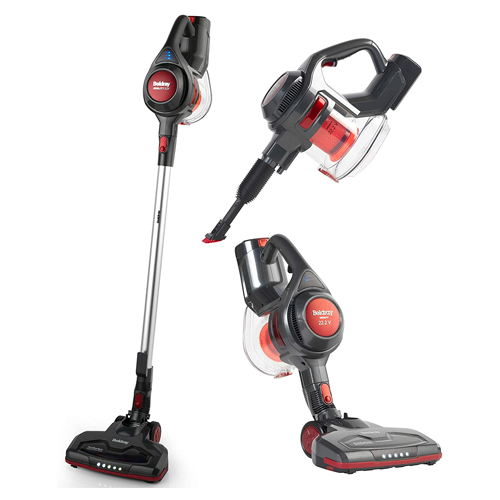 This multi-surface Beldray cordless hoover has 22.2 volts, a 1200ml dust bin capacity, dual-action, and fantastic levels of versatility. The BEL0776 is also lightweight, easy to manoeuvre and some useful brush tools.
Things we liked
1200ml dust bin capacity
Lightweight and versatile
Easy to manoeuvre
Things we didn't like
Some mixed cordless vacuum reviews when it comes to suction
Best Lightweight Cordless Hoover
Halo Capsule Cordless Vacuum Cleaner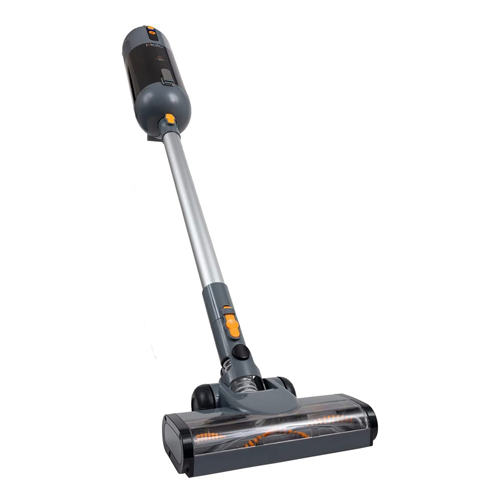 This 1600 litre bagged hoover weighs a mere 2.6kg and is highly rated. It is reasonably priced and lands around mid-range in comparison with other cordless hoovers. You get 53 compostable bags with this product, and it can run for as long as an hour on the highest power setting. However, the many buttons on this Halo hoover are a bit awkward to use.
Things we liked
Large dust tank capacity
Highly-rated
53 compostable bags
Things we didn't like
Buttons a bit tricky to use
Gtech Pro K9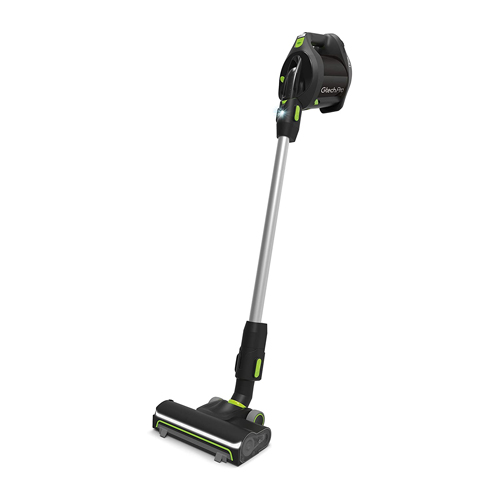 This highly versatile hoover weighs only 1.4kg as a handheld or 2.4kg, otherwise. The Pro K9 is bagged, runs for up to two-thirds of an hour, and comes with a range of useful accessories (e.g. crevice tool and two brush bar heads).
Things we liked
Powerful
Good battery life
Well-suited for removing allergens
Things we didn't like
Not the most sightly hoover
Samsung Powerstick Jet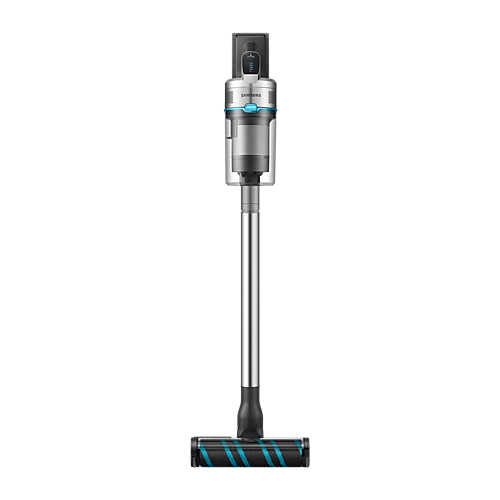 This all-rounder hoover is incredibly versatile and only weighs 2.8kg. The bagless Powerstick Jet can run for up to half an hour in one go and comes with accessories like an upholstery brush, a motorised floorhead, and an angle tool. As for the downsides, it is quite expensive and doesn't have the biggest dust bin capacity.
Things we liked
Very versatile
Lightweight
Things we didn't like
• Expensive
• Not a particularly large dust bin
Best Powerful Cordless Hoover
Vax ONEPWR Blade 4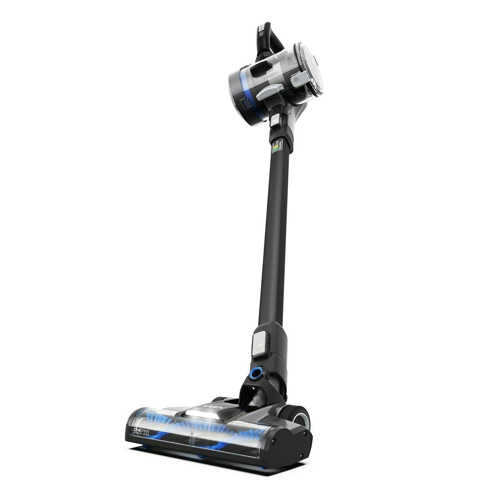 The Blade 4 is a strong choice with powerful suction, a running time of three-quarters of an hour and many accessories, such as a crevice nozzle and stretch hose. Thankfully, the Blade 4 is also not too expensive, falling somewhere around the middle of the top cordless hoover price ranges. It also provides good manoeuvrability and comes with an LED light.
This Vax cordless vacuum doesn't have a premium look/feel; however, it's top-heavy and quite loud.
Things we liked
Not too expensive for a powerful hoover
Good manoeuvrability
Various accessories
Things we didn't like
Top-heavy
Lacks a premium appearance/feel
Loud
Dyson Cyclone V10 Absolute Cordless Vacuum Cleaner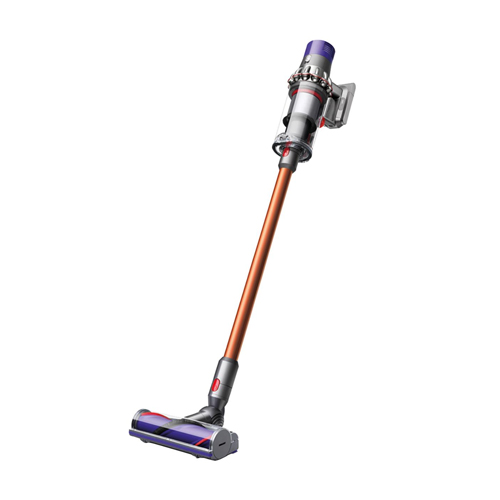 This upright hoover can run for as much as an hour and has a 760ml capacity. The V10, while sounding like an American fighter jet, has the powerful performance to back it. Also, this Dyson cordless hoover takes only three and a half hours to charge, and it comes with variable power.
Things we liked
Powerful option
It only takes 3.5 hours to charge
Variable power
Things we didn't like
It lacks a swappable battery
Power trigger can be tiring/annoying to hold down
Pretty expensive
Dyson V11 Absolute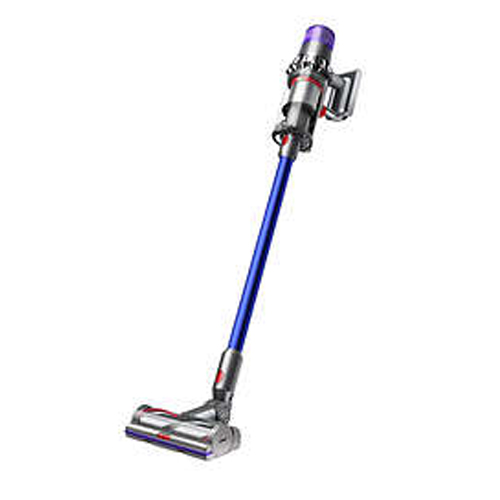 This Dyson cordless hoover weighs just 2.97kg, has a 700ml dust tank capacity, is bagless, and offers a decent runtime of up to an hour at most. In addition, it is highly rated, and the dust tank is easy to empty. In handheld mode, it is a bit heavy, however.
Things we liked
Lightweight
Decent runtime
Things we didn't like
Handheld mode is a little heavy
What to Consider Before Buying a Cordless Vacuum
Let's now look at what makes for the best cordless hoover for you, based on preferences and needs.
Type of Vacuum
There are many types of cordless hoover on the market, as shown in this article. Therefore, it's important to consider what one best suit your requirements.
Weight
How light a vacuum should depend on what you would consider easy to use and at what stage would it be heavy enough to become a nuisance and a bit of strain. However, if a hoover is too light, it may be because its materials are not that strong (this won't always be the case, but it's worth looking into).
Type of Floor Brushes
There are various floor brush options available. Some are more suited to specific floor types, while others are not. Some cordless hoovers have one floor brush, while others have multiple.
Accessories
It's important to consider what essentials you'd require to pull off the cleaning jobs you're planning. Whether it's a crevice nozzle, upholstery brush, or another tool that your cleaning plans would need, this is certainly worth looking into before making a purchase.
Battery Life
Each cordless hoover comes with maximum battery life, and in many cases, there are various power settings, allowing for different run times.
Power
For particularly challenging cleans, you'll want a sufficiently powerful hoover for the job. Of course, the more power, usually the more expensive the hoover would be.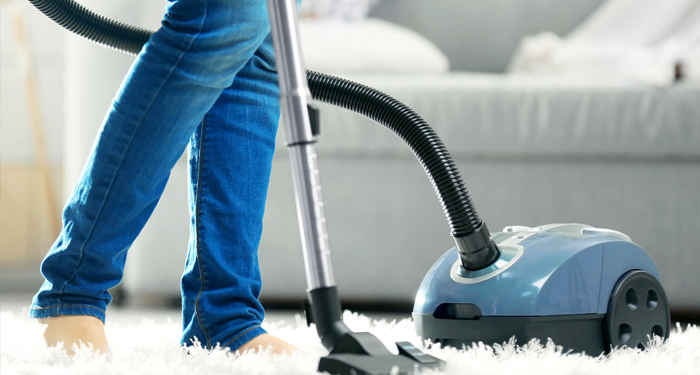 FAQs
How do you clean a cordless hoover?
This can be achieved by cleaning filters, emptying it regularly, checking your hoover's app (if applicable), and reading the manufacturer's instructions for more details.
How do you charge a cordless vacuum?
In most cases, this would be achieved by charging the vacuum's batteries. However, the exact approach will depend on the product.
How long do cordless hoovers last?
On average, they last for around two to three years. Some can last for much longer, however.
Why might a cordless hoover stop?
A hoover cordless vacuum might stop as a result of overheating or/and blockages.
Where can I buy cordless hoovers?
You could find them in regular homeware stores. However, you could also look at purchasing an Argos cordless hoover or from a website such as eBay.
Sources