blog
50 Cleaning Tips for The Home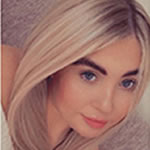 Are you looking for a quick and easy way to clean your home?
Here, we will cover 50 cleaning tips to ensure every room in your home is spic and span, from the bathroom to the bedroom.
Let's get to it!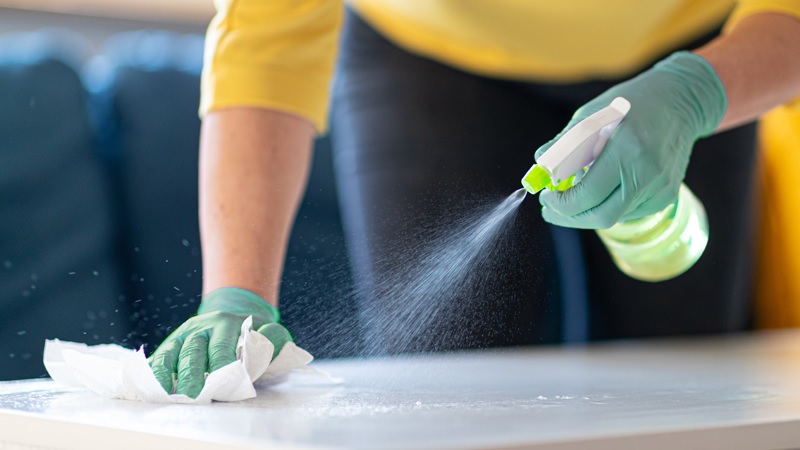 Bathroom Cleaning Tips
Here are some of the best cleaning methods to improve the look and cleanliness of your bathroom:
1. Cleaning the Shower
Clean your shower with vinegar; heat the vinegar in the microwave and spray it on while it's hot; if the vinegar smells too strong, add a tablespoon of dish soap. This tip aids in the removal of dirt as well as bacteria.
2. Cleaning the Bath
Sweep your bathtub clean, then cover it with soap and scrub it with a clean brush before rinsing until the suds are gone.
3. Getting Rid of Bathroom Mould
Baking soda can be used to remove mould spots by making a paste of baking soda and water. Apply the paste on the stain and leave it for three to four hours before washing it away.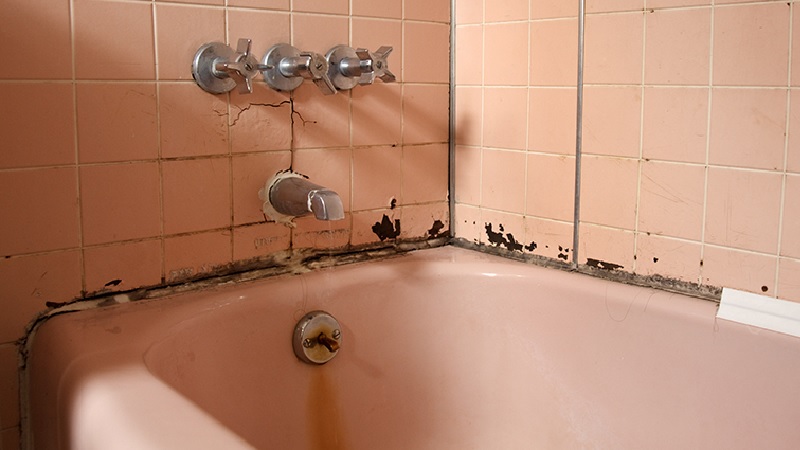 4. Clear Bathroom Drains
Clear drains with baking soda and vinegar. Baking soda and vinegar are used to eliminate odours swiftly. Pour one cup baking soda and two cups white down the drain, followed by a half-hour flush with hot water.
5. Squeegee Bathroom Windows
Use snake sweeping motions to squeegee your bathroom window for a streak-free finish.
Kitchen Cleaning Tips
Take a look at these five kitchen cleaning tips:
6. Clean the Kitchen Bin
Keep your bin from smelling by spraying some bleach in your bin then adding a fragranced bin bag.
7. Rejuvenate Baking Sheets
Use hydrogen peroxide and baking soda to rejuvenate outdated baking sheets. Sprinkle baking soda over your sheet, followed by sprays of hydrogen peroxide and another coat of baking soda, and it will be clean in a few hours.
8. Clean the Oven
Fill a spray bottle with a DIY solution of 1/3 cup water, 1/3 cup white vinegar, and 1/2 cup baking soda. Remove the grates and apply the solution to the inside, being careful not to get the solution on the heating elements. Close the door and let the solution do its work for up to 12 hours before cleaning it up.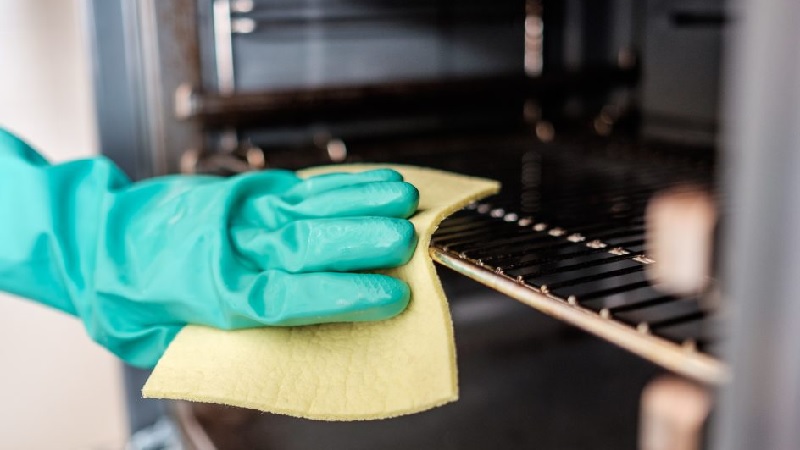 9. Polish Wooden Kitchen Cabinets
Fill a spray bottle with 1 part lemon oil and 1-part white vinegar and use it to polish woodwork. Wipe down your cabinets with the solution. Spray directly onto a dry microfiber cloth.
10. Get Rid of Crumbs
Instead of wasting time picking up crumbs with a cloth, use the vacuum brush attachment to suck them up.
Carpet Cleaning Tips
To ensure your carpet looks brand new, consider the following carpet cleaning tips:
11. Get Rid of Carpet Stains
Purchase a lint roller for those troublesome locations and apply elbow grease until all the stains are collected. Depending on the type of carpet, you may not need to spend more than five minutes on each one.
12. Remove Pet Hair
With a squeegee, remove pet hair from the carpet by dampening the squeegee and using it as if it were a window.
13. Shampoo Your Carpet
Use 1 gallon of hot water, 3/4 cup hydrogen peroxide, 1/4 cup white vinegar, five drops of essential oil, two tablespoons dish soap, two tablespoons fabric softener, and one gallon of homemade deep clean carpet cleaner. You can pour all of this into a carpet cleaning machine to make your carpet look brand new.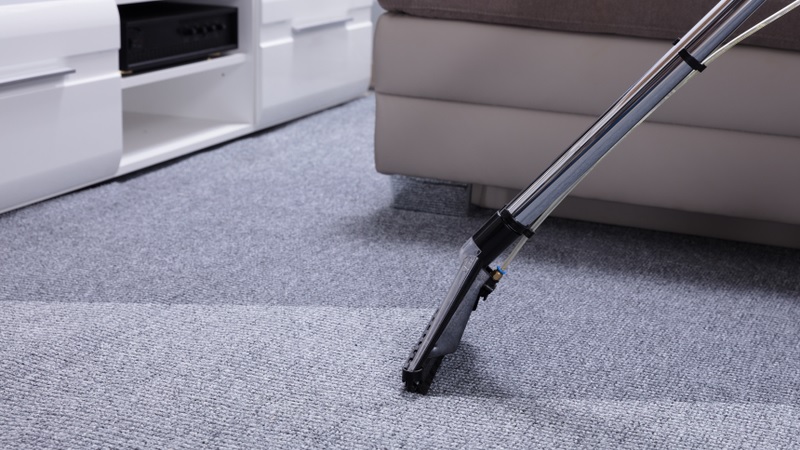 14. Remove Pet Odours
Pet owners will tell you that animal urine is tenacious. There's the odour, and there's the discolouration, but baking soda absorbs the odour and allows you to blot away the mess.
15. Freshen Your Carpet
Take a bottle of essential oil and a 16-ounce box of baking soda. Choose a fresh perfume, such as citrus, and use 10 to 20 drops depending on how noticeable you want the scent to be. Sprinkle this mixture over your carpet in the same way you would sugar a cake, then vacuum after 5-10 minutes for a fresh carpet.
Appliance Cleaning Tips
To ensure your appliance last and are hygienic, you should consider these appliance cleaning tips:
16. Clean the Fridge
In a spray bottle, combine water and vinegar to clean a refrigerator. Keep this food-safe cleanser in the fridge to clean up spills, then spray and wipe it up.
17. Freshen up the Dishwasher
To clean the dishwasher, pour vinegar into a dishwasher-safe cup and place it in an empty dishwasher. Use the hottest, longest cycle in the dishwasher.
18. Wash the Microwave
Fill a microwave-safe bowl halfway with water and cook on high, uncovered, until the water begins to boil. The food should have loosened by now, and you should be able to easily wipe the surface clear, resulting in a clean microwave.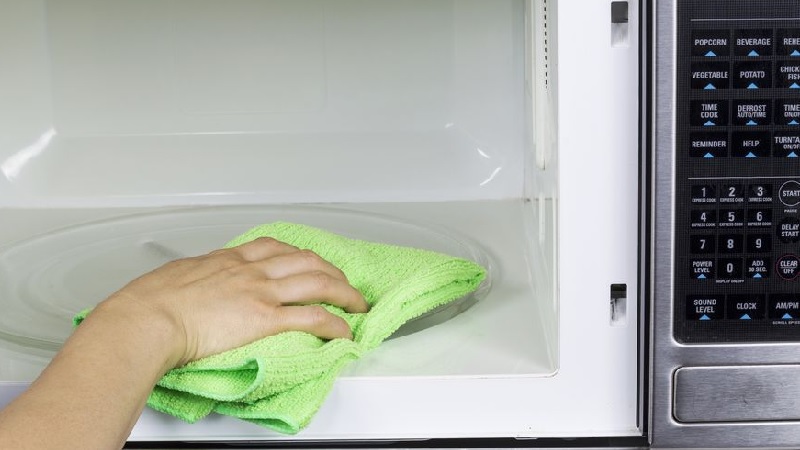 19. Tidy your Stove
To clean your stove, immerse the stain in the most powerful cleaner your stovetop can take and let it sit for a few minutes. Carefully scrape the debris with a single-edged scraper while holding the blade at a 30-degree angle and wipe clean.
20. Soak Stainless Steel Appliances
Stainless steel appliances, such as a kettle, can be more difficult to clean. To remove water spots, boil white vinegar and distil it. For 30 minutes, place a vinegar-soaked cloth on the water site. Scrub with the grain after adding baking soda. Wipe the surface clean and dry.
Furniture Cleaning Tips
To improve the look of your furnishings, you should take note of the following furniture cleaning methods:
21. Remove Dust from Furnishings
Microfibre cleaning cloths: These ultra-soft cloths mysteriously pick up even the tiniest dust particles. Always have a multi-pack of these on hand.
22. Scrub the Furniture
When removing stubborn stains, you should use a dishcloth to scrub them away.
23. Use Dish Soap on Furniture
Dish soap is the first line of defence in every cleaning situation. Just make sure it's not too harsh! Try to use mild dish soap on furnishings that are more prone to damage.
24. Make Use of a Magic Sponge
A magic sponge is remarkable in its versatility; from skirting boards to trainers, these are a saviour.
25. Remove Tough Furniture Stains
The best way to get rid of tough stains is by using white vinegar mixed with water which should be applied to the area.
Window Cleaning Tips
To ensure your windows are clean and streak-free, you should consider these foolproof window cleaning tips:
26. Avoid Alcoholic-based Cleaners
Glass cleaners that contain alcohol should be avoided. They may appear to provide a deeper clean, but they can leave streaks and even a thin layer that draws dust and moisture.
27. Do Not Use a Razor on Your Window
Never use a razor to scrape off stuck-on objects, no matter how stubborn they are. This could result in permanent scratches.
28. Wipe the Windows
When rubbing the solution in, use a soft, lint-free wipe. A microfiber cloth is preferred, although a soft and clean paper towel would suffice.
29. Rinse the Windows
If you still have streaks after cleaning your window, simply rinse it with clear water to help remove any remaining cleaning solution.
30. Cleaning Large Windows
If your windows are too large to clean with a spray bottle and towel, make a little more diluted solution in a bucket with one part vinegar to ten parts water to clean them better.
Bedroom Cleaning Tips
Turn your bedroom into a relaxing oasis with these excellent cleaning tips:
31. Buy a Wastebasket
Consider a tiny wastebasket if you don't have one in your room. Small trash can quickly accumulate, whether it's from ripping tags off clothing or late-night eating, so invest in one to make it easier to dispose of waste.
32. Wash Your Bed Sheets
Sheets should be washed and replaced regularly. While you're cleaning the rest of the room, strip the bed.
33. Clean Your Bedroom Surfaces
All surfaces should be cleaned. Choose the right cleaning for your surface, whether it's a dusting spray, glass cleaner, or antibacterial wipes. Wipe down the tops of tables, as well as the fronts of dressers and nightstands.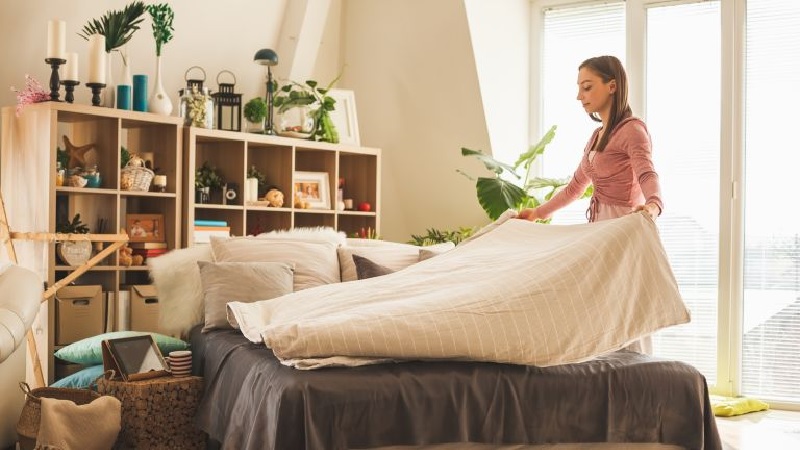 34. Dust Your Curtains
Curtains require dusting. Lampshades accumulate dust quickly. You can use a duster to softly dust this.
35. Wipe Your Bedroom Windows
Allow the light to shine through your windows without being obstructed by smudges. Wipe down all windows and glass-panelled doors using a streak-free cleaning product.
Attic Cleaning Tips
Keep your attic tidy with these great cleaning methods:
36. Clear Out the Attic
Remove the contents of your attic before you start bringing out brooms, dusters, and other cleaning supplies.
37. Dust All Surfaces
From your windows and frames to any wooden beams, baseboards, walls, and other surfaces, you'll want to dust everything.
38. Vacuum the Attic
Begin with a vacuum cleaner. Pick up any huge debris it can't handle, then suck up as much as you can from one end to the other.
39. Remove the Insulation
If you are getting new insulation in your attic, you will need to remove the old insulation and clean the floor underneath with a hoover or mop.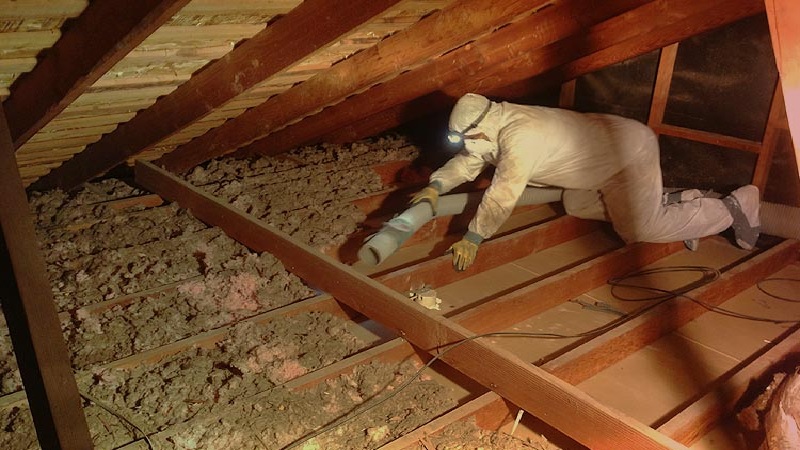 40. Keep an Eye Out for Mould
Mould can be any hue, ranging from grey to black to brown, orange, green, or white. It's most likely growing in your attic if it smells musty. Mild mould can be removed easily. However, for more serious mould issues, you will need to call a professional.
Home Office Cleaning Tips
Stay productive in your home office with these helpful cleaning tips:
41. Clean Your Desk
Wipe your desk with a wet towel and an antibacterial spray after clearing it as much as possible.
42. Remove Desk Dents
If your desk is made of hardwood and has a few marks on it, use a small amount of bicarbonate of soda with a wet cloth and gently rub.
43. Get Rid of Water Rings
A hairdryer is helpful to remove water rings from tea left on a wooden desk.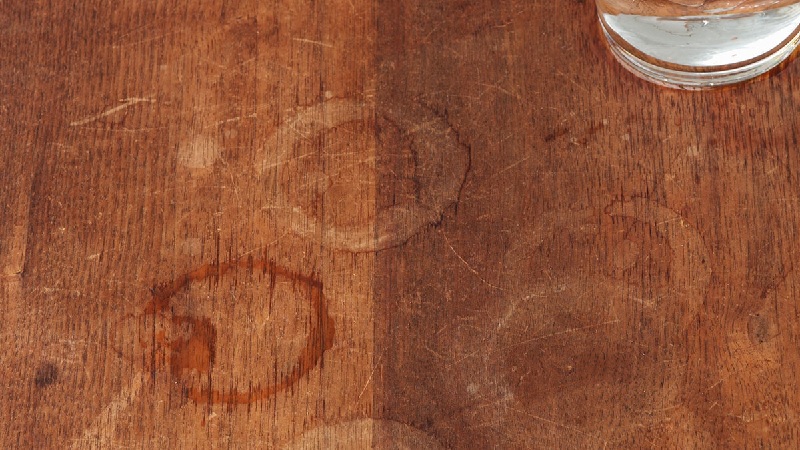 44. Sanitize Everything
We do a lot of touching, and with each keystroke, mouse click, and phone call, we start new microcolonies. So, clean your mouse and workplace phone, including the keyboard, headset, and mouthpiece.
45. Vacuum the Dust
When vacuuming dust, don't forget about door panels and windowsills, the top of your monitor, the tops of picture frames, and under mouse pads as you move from left to right.
Electronics Cleaning Tips
To ensure your electronics are working properly, you should take note of these cleaning tips:
46. Unplug Everything
Turn off your tablet and unhook any cords that may be attached. Wipe off the outside with a slightly damp lint-free cloth, avoiding any apertures, and allow to dry.
47. Cleaning Your Phone
To buffer the phone, use a soft, lint-free cloth and a small amount of water. Allowing the phone to meet water is not a good idea.
48. Wipe Down Your TV
If you have an older television with a glass screen, simply clean it with a glass cleaner. A plasma TV can be cleaned with a delicate cloth and mild detergent, then dry with another soft cloth. If you have an LCD, wipe it down with a soft cloth and some water.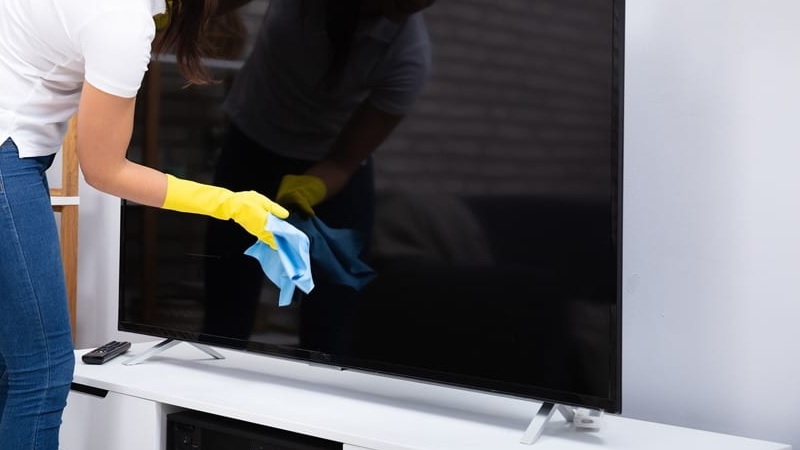 49. Wipe Down your Laptop
Wipe the laptop with a microfiber cloth gently. Alternatively, you might use a diluted dish soap solution. Only a single drop of soap is required, and the water should be warm.
50. Get Rid of Keyboard Crumbers
To clear any crumbs or dust from the keyboard, spray it with canned air. Apply mild rubbing alcohol to a swab. You don't want moisture to fall between the keys, so don't oversaturate the swab.
By following some of these quick and easy tips for your home, you can make your home a much healthier and germ-free place.