blog
18 Home Organisation Ideas to Transform Your House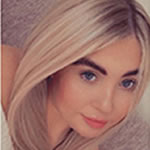 Want to organise your home but don't know where to start?
To help you organise your home, take a look at the different methods you can use to ensure every room in your home is clean and tidy.
Read on to find out more!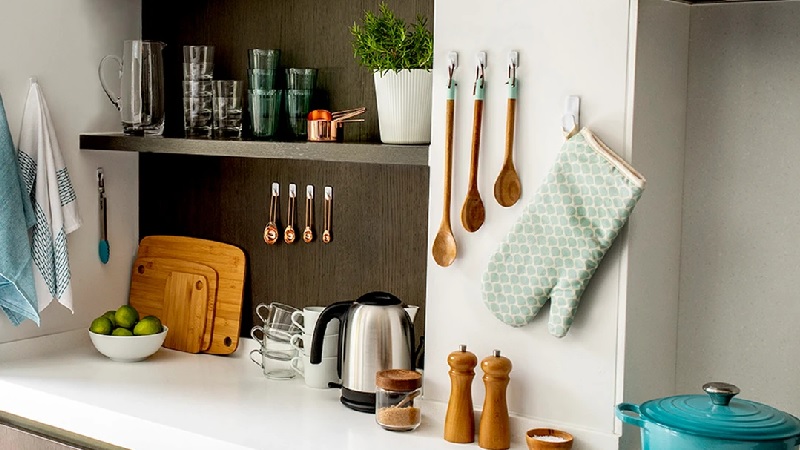 Kitchen Organisation
The best way to organise your kitchen is by following these two methods:
1. Categorise Your Items
The idea is to organise products in a way that makes sense for your family's kitchen usage. This will help you save time.
For example, place tea bags and coffee in cupboards nearer to the kettle or store washing detergent near the washing machine.
Aim to keep food just above your kitchen workstation, which is the area where you usually prepare food. This way, it'll be easy to get to while you're preparing meals.
To make putting things away easier, store glasses and plates over your dishwasher or drying rack.
Ascertain that everyone understands where the goods should be placed. If it helps everyone follow the method. You can even put labels on containers, storage bins, or even the cabinet doors themselves.
2. Prioritise Items
Try to consider what's important in your kitchen. For example, pots and pans should be kept in a lower cupboard near the stove, and baking sheets should be kept near the oven.
Store kitchen appliances in the lower cabinets directly below your main work area for quick access during meal preparation.
When you're filling food storage containers, place them directly above the counter area you're using.
Cookbooks should be kept in the farthest corner of your cabinet, as you won't be reaching for them as frequently as other products.
Cleaning supplies for the kitchen should be kept in a lower cabinet, preferably beneath the sink. Consider installing a child-proof lock on the cabinet if you have small children or pets.
Pantry Organisation
If you have a pantry in your home, you should consider these pantry organisation tips:
3. Choose the Right Storage
One of the best storage options are straw bins, and baskets are popular in the pantry since they may be used to store items.
Make drawers out of shelves. Pull-out drawers allow you to stock your pantry with goods. Grain, breadcrumbs, rice, and nuts can all be stored in them. Flat containers are also ideal as they stack easily in a pantry, making the most of every inch of space.
Purchase drawer organisers to keep all your bottles, cans, and other pantry items from spilling over in their appropriate drawers.
You should also use containers with leak-proof lids to keep the organisation simple and label them, so you know what's what.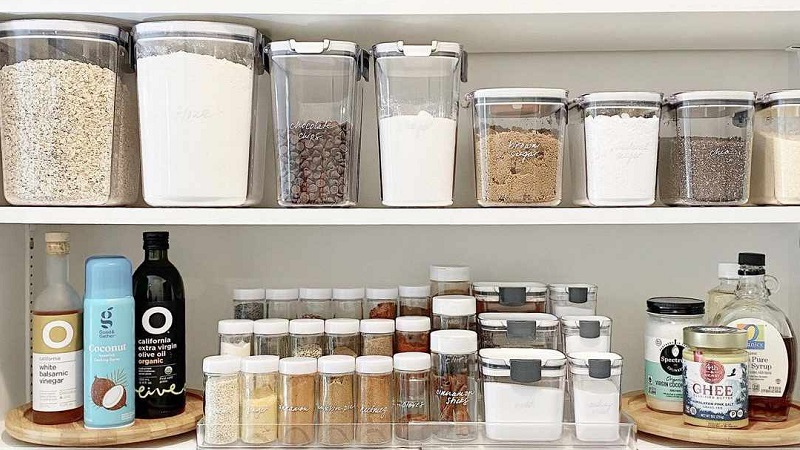 4. Make Food Accessible
For convenience, you should place ingredients and snacks in clear jars to avoid having to read labels.
Another great method involves disguising a floating storage cabinet with a painted door so you can keep your spices somewhere convenient to access while cooking.
Hang oven mitts, towels, and/or aprons on the side of your pantry door using hooks. That way, your linens don't take up any drawer or shelf space. You may also want to install a pegboard on a free wall instead of stacking heavy pots and pans on top of each other. Suddenly, your heavy-duty objects are visible and accessible.
For shopping trips, you should pick a spot for your market basket or cart and fill it with extra bags, so you're always ready to head out the door.
Bathroom Organisation
To prevent clutter in your bathroom, you should consider these clever bathroom organisation ideas:
5. Opt for Wall Bathroom Storage
If you have a small bathroom, you should consider bathroom wall storage, such as baskets that hang from the ceiling. These are simple yet elegant and can be created by hanging wire baskets on the wall.
Organise towels and other supplies in baskets hanging on the wall to add texture to your bathroom. You can also use handy towel hooks, which allow towels to dry faster and look less untidy.
You can also utilise space by building a medicine cabinet behind a full-length mirror to maximise storage space in your medical cabinet.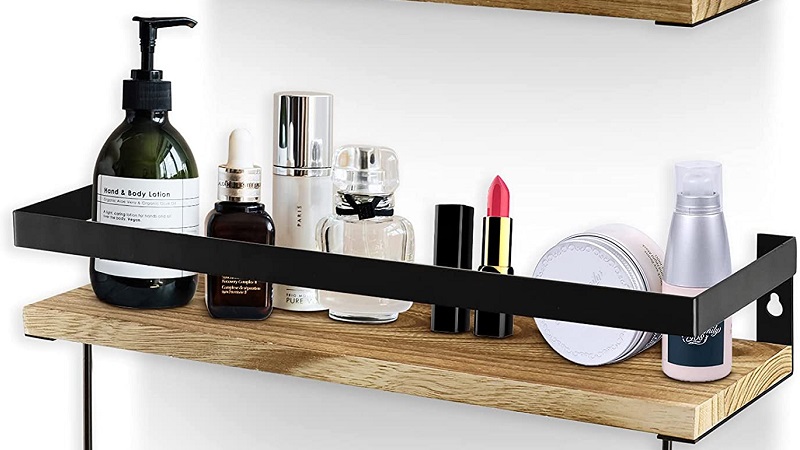 6. Choose Convenient Storage
There are various bathroom storage solutions that are designed to improve convenience. For example, you can use a caddy to hang over the shower, as this not only collects all your items but also makes cleaning your bathroom much easier.
If your bathroom has drawers, make the most of your limited space by separating your bathroom products with plastic dividers. You should also place any cleaning products under your bathroom sink.
Home Office Organisation
If you have a home office, you may want to implement some of the following office organisation tips to prevent clutter and increase productivity while you are working.
7. Buy the Right Desk
Investing in a desk with plenty of storage drawers is a good place to start.
You could also consider a foldable desk, so when you need to return your home office to its original state, you can just close it and put it away.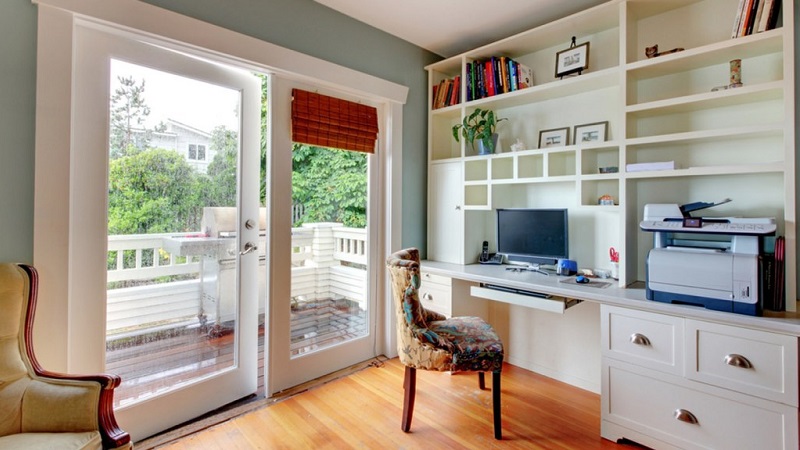 8. Use Practical Storage Solutions
Floating shelves are great for small home offices, while larger offices may be able to accommodate a filing cabinet.
Choose a lovely marble tumbler to store your pens and pencils in to avoid a stream of loose, dispersed pens and pencils. A pinboard is also ideal as it adds to the amount of space available for storing and organising papers.
Playroom Organisation
To ensure your playroom is safe and tidy, take a look at these playroom organisation tips:
9. Sort Through the Toys
Before organising the playroom, you should through all your children's toys and get rid of any old, broken toys to make room for new ones.
It would also help if you clean the playroom before you put everything back.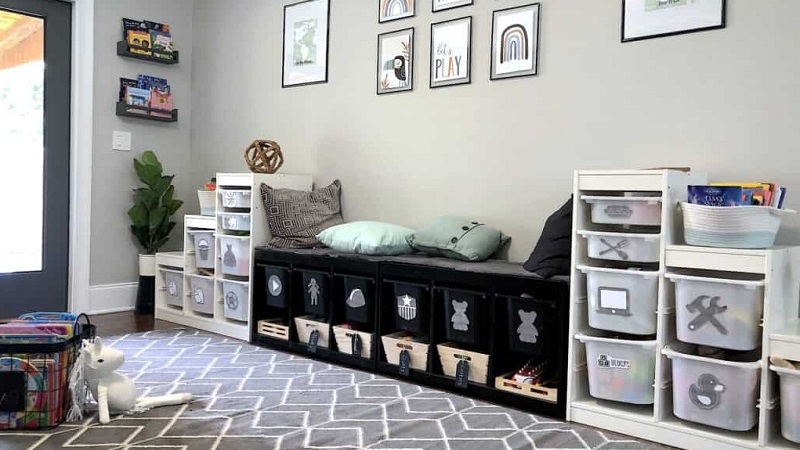 10. Select the right toy storage
Try to choose kid-friendly playroom storage, such as clear bins, as well as built-in storage. You should also make a library for all the books in the playroom using a bookcase or floating shelves.
To ensure the playroom is safe, you should have a plan in place for storing small items such as Lego, as well as a container for them.
You should also keep track of where everything is by using removable labels.
Bedroom Organisation
To make you feel more relaxed in your home, here are some great bedroom organisation ideas:
11. Clean Out Your Closet
The first thing you should do is go through your closet and drawers and toss out everything that doesn't fit or hasn't been worn in a long time. You should then clean your cupboard and drawers out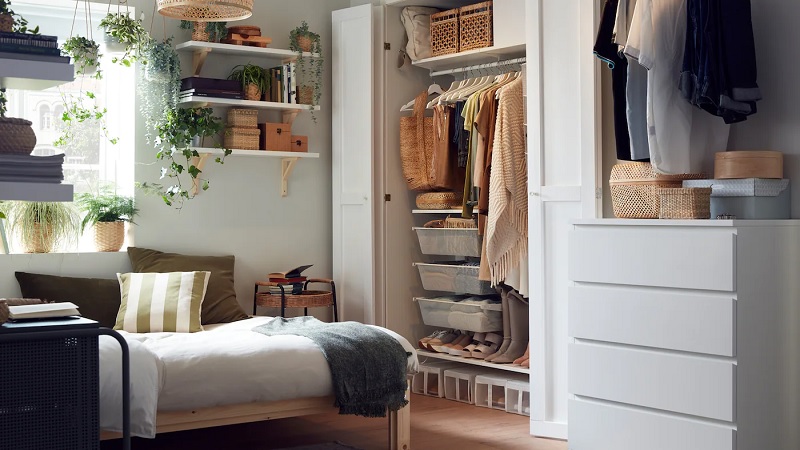 12. Plan Your Bedroom Storage
It is important to keep a plan in mind and choose an organisational approach for your bedroom storage. This involves organising your wardrobe or drawers by folding and hanging everything neatly, and you can even colour code all your clothes, shoes and accessories for aesthetic purposes.
Keep in mind, sweaters should be folded rather than hung because hanging them might cause them to lose their shape.
Bags can be stored on a shelf or hung. Bags should be stored on shelves if possible. You should also neatly display your jewels on a jewellery box or hang them on a shelf or cupboard.
You can also store Items under the bed if there is available storage.
Living Room Organisation
To improve the look of your living room, you should consider these organisation ideas:
13. Arrange Your Furniture
Before organising your living room, you should choose a focal point and arrange furnishings as much as possible around it to make the most of the space.
When arranging furniture, strike a balance by avoiding grouping all the large or tiny items in one place. Make sure there is no furniture in the way that could cause you to trip.
Avoid cramming furniture against the walls; this will make your space appear smaller. You should also arrange the sofas and chairs to face each other to create conversation places.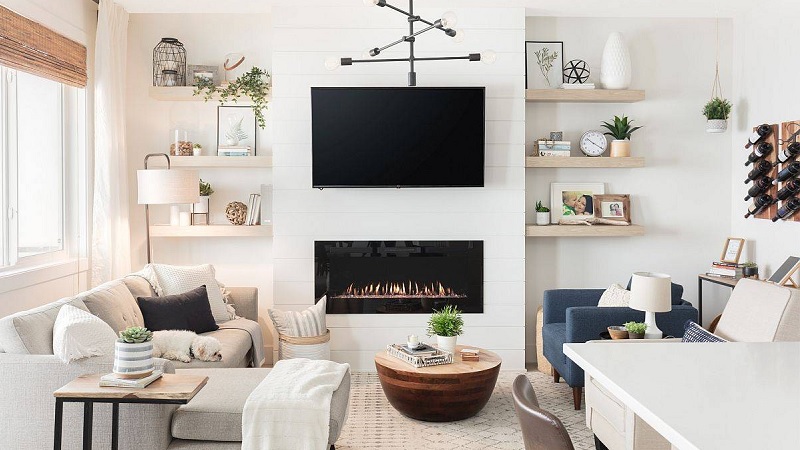 14. Choose Living Room Storage
You should choose appropriate storage for TVs, ornaments, books, and other items such as side tables, book shelves, and TV cabinets to ensure your living room looks tidy.
You should also make sure the storage is not in the way and organise items into categories to ensure they are found easily.
Paperwork Organisation
If you have a lot of paperwork in your home, you should take note of the following paperwork organisation tips:
15. Sort Through Your Paperwork
The first thing you need to do is go through all your documentation to see what's important and what's not. Make separate piles with important paperwork and another one with paperwork you don't need. You should then dispose of the second pile.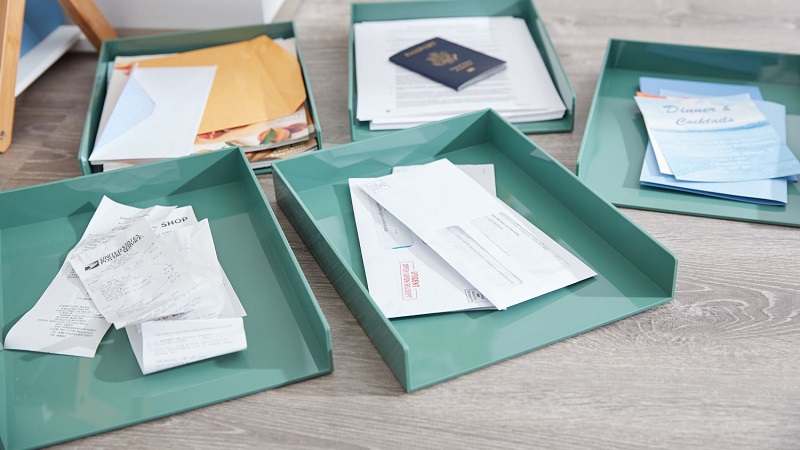 16. Organise Your Paperwork
Once you've sorted through the paperwork, you should sort the documents into categories, then order your data chronologically and alphabetically.
You can then place the paperwork into separate files and create a colour code filing system with labels. You should also consider digitising your files by scanning them onto a computer and keep them in a a secure file.
Attic Organisation
Here are some attic organisation tips to help you:
17. Clean Out Your Attic
Before organising your attic, you should clear everything out, including clothes, luggage, or other personal possessions. You should then sort through everything and decide what you need, and anything else can be thrown away or given to charity.
After you've cleared the space, you should clean the attic thoroughly and check for bugs, as they can often be found hiding in your attic.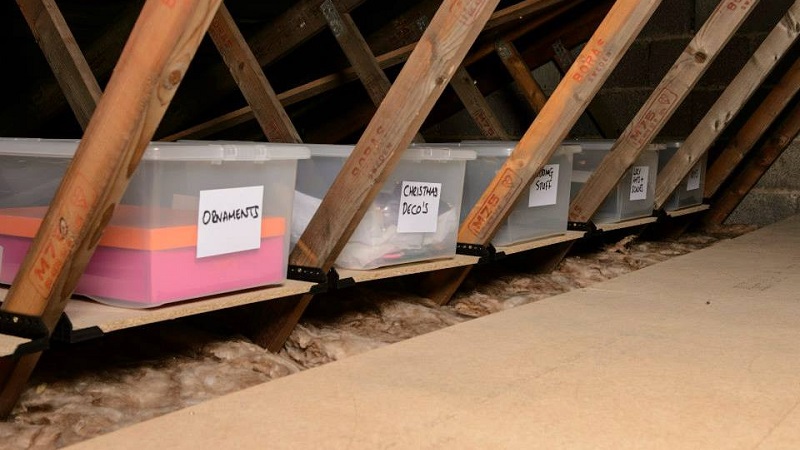 18. Choose Appropriate Attic Storage
Once you've cleared everything you don't need, you should categorise items and place them in separate storage boxes. You should also place labels on each box so you can read what's in each box.
Try to place heavy goods on braced floors, so they are steady, and keep items in clear storage boxes so you can see what's inside.
If you have wall space, you can make shelves, so you don't have to pile things on top of each other. You can also add little cabinets for storage and repurpose old hooks to hang small items.
Having an organised home can improve your lifestyle in many ways. Less clutter reduces tension, which leads to a more restful night's sleep. By organising each room, you can spend more time doing the things you enjoy and less time sorting through the clutter. It will also enhance the aesthetic of your home, making it look cleaner and more appealing.